Anne Peterson's storied career at KCTV5 started in 1979 at the ripe old age of 22 years old. (Her first live shot in the field was covering the Kemper roof collapse.) Less than three months after arriving at the CBS affiliate as a reporter, she was promoted to main anchor. "I felt as green as the Kentucky blue grass and had to prove myself among the veterans in the newsroom," she says. "It was baptism by fire!"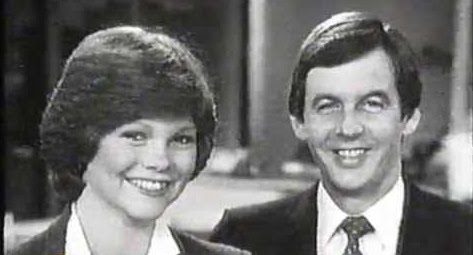 At the time, Peterson was considered to be the youngest main female anchor in the nation—a fact that was not lost upon her. Along with her co-anchor Wendall Anschutz, the duo ruled the ratings roost for much of the 80s and 90s. After unceremoniously parting ways with the station in 2003, she went on to find success in other areas of media. We caught up with the veteran storyteller to find out what she's doing now.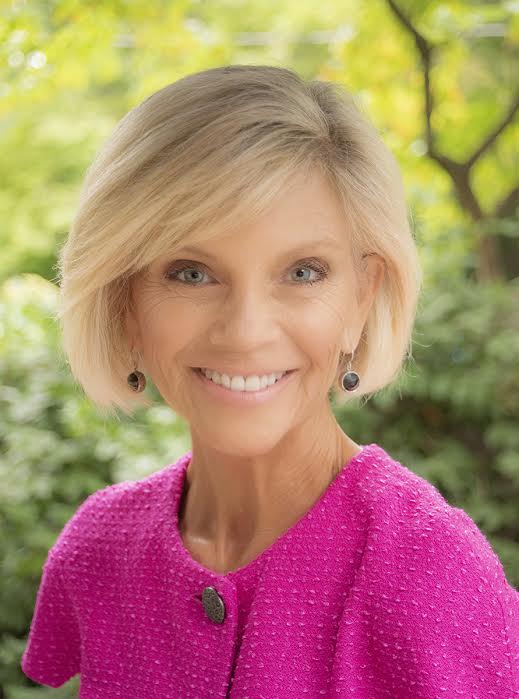 How are you doing? And where are you hunkered down these days?
I'm doing great! I've always been the eternal optimist and look at the glass half full, not half empty—so life is good.
I'm moving around a lot. Instead of Where's Waldo, you can ask, "Where's Annie?" I'm still in Kansas City, where I've lived and worked for over 40 years, but go back and forth to my home state of Wisconsin where I take care of my precious mamma who is now 90 years old. Or, should I say, 90 years young. I also love spending time in Arizona and Colorado—so I'm all over the map!
Give me a little backstory on your time at KCTV5. You and the late Wendell Anschutz were one of—if not the—longest-running anchor teams in America, yes?
When I look back at my TV news career, I feel so blessed I was part of the golden age of broadcasting—the days of Walter Cronkite. We delivered the news straight forward with honesty, integrity, credibility, and heart.
I felt so blessed to work with someone like Wendall. He was an amazing journalist, both on and off camera. He was more than a co-anchor to me—he was my mentor. I often compared him to some of the network greats at the time, like Charles Osgood and Charles Kuralt. I learned so much from him. He took me under his wing and together we became the number one news team in Kansas City—along with weathermen Fred Broski and Mike Thompson and sportscasters Jack Harry and Don Fortune. During my first ratings period, we got a 40 share! Champagne was flowing. And, you're right—after 22 years, Wendall and I hit the record books as the longest running anchor team in America.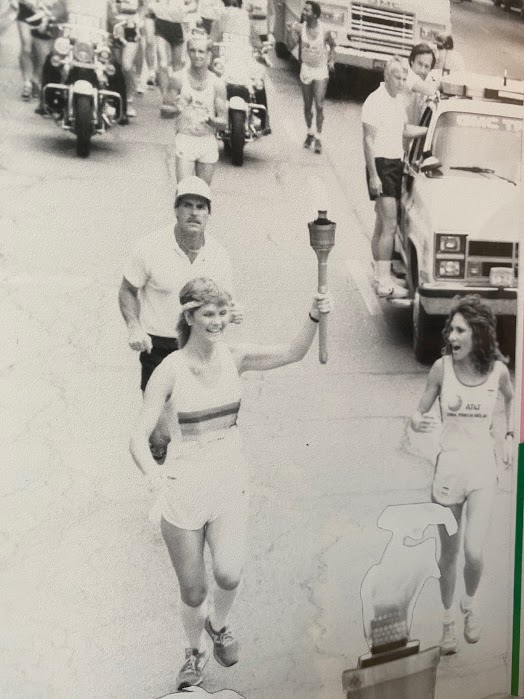 Tell me about your most memorable story—or one that sticks in your head.
It's hard to pick just one. So many stand out—like my assignment to go to London to do advance coverage of the royal wedding of Prince Charles and Princess Diana. I covered the 1981 Presidential Inauguration of Ronald Reagan. I also flew with the Thunderbirds and carried the Olympic torch on the road to the 1984 summer Olympics. I passed the torch to the oldest participant in the torch relay, Ansel Stubbs, who was 100 years old. And he passed it to the youngest participant, Katie Johnson, who was only 6.
My reporting niche became my family health reports. I was the first news anchor in KC to specialize in health and medical reporting. And it's been a passion for me throughout my broadcast career.
Most "live TV" moment?
It's quite humorous now; but wasn't then: Wendall and I were broadcasting live at the Spirit Festival at Liberty Memorial. We were set up under a tent and just before we hit the air at 6, a huge thunderstorm rolled in and blew the tent off the set. Instead of delivering the news of the day, we became the lead story.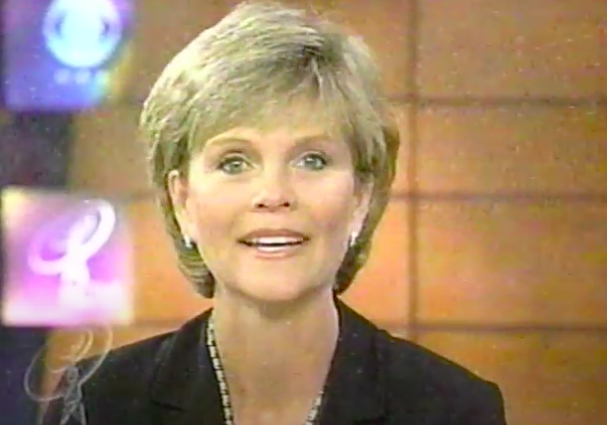 Most impactful story?
I did a series called "Angels Among Us." Children's Mercy Hospital asked me to do a special report on the importance of organ and tissue donation. I was introduced to a family whose newborn son needed a liver transplant.
I followed little Luke Harbur's journey before, during and after the transplant which was made possible by a local family whose son died of an allergic reaction. They made a directed donation of his liver to Luke. That little boy who lost his life and gave the gift of life was Aaron Drake. The Drake family turned their tragedy into blessing—and their son Aaron became an angel among us. The Harbur family later formed the Gift of Life Foundation. I became one of the founding board members and am still involved today.
Do you miss TV? Or news, in general?
The day I left KCTV5 in 2003 was one of the saddest and most painful days in my life. We had new management at that time who wanted to change the face and feel of local news at KCTV5. Simply said, I was no longer a part of their new direction.
Rather than fight the station on its decision, I decided to leave with grace and dignity and stay under the radar. It hurt so bad when I never had the opportunity to say goodbye to the viewers when my last day happened. I wanted to say thank you from the bottom of my heart for believing in me through the years.
When I stepped back and put everything into perspective, I realized the winds of change would lead me down a new path and to new adventures. I truly believe when one door closes, a window of opportunity opens and the potential to succeed becomes endless.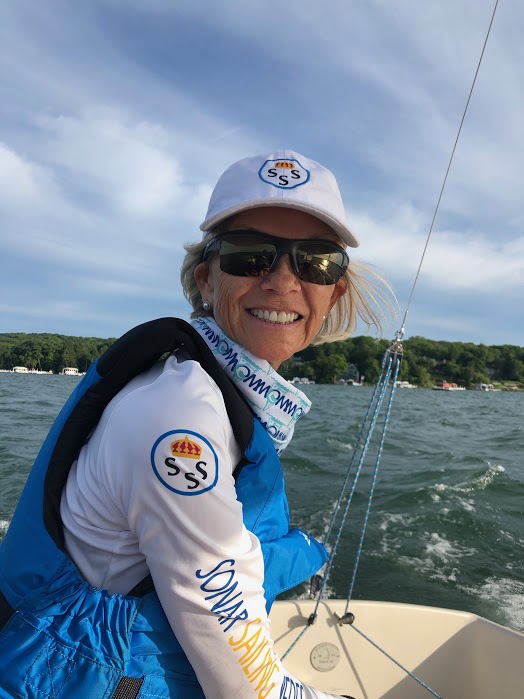 What are you doing nowadays?
Since I left the station, I haven't let too much grass grow under my feet! I've been involved in a lot of awesome projects that have broadened my broadcasting career.
I started Anne Peterson Productions and have worked with several local, national, and international clients both behind-the-scenes and in front of a camera—or an audience. I've hosted some commercials and became a consultant with Arbonne International.
Another project I became very passionate about was working on a national and local public awareness campaign on Continuous Chest Compression CPR—an alternative lifesaving technique for sudden cardiac arrest. What makes CCR different from traditional CPR is that you don't have to breathe for the victim. What's critical is calling 911, then pumping on the victim's chest continuously until EMS arrives and can shock the heart back to life.
Currently, I've partnered with DHTV Digital to produce a documentary, Melges—The Wizard of Zenda, which focuses on the life and legacy of world-class sailor Buddy Melges, a two-time Olympian and winner of the America's Cup. We started working on this documentary in 2014 and hope to release it later this year.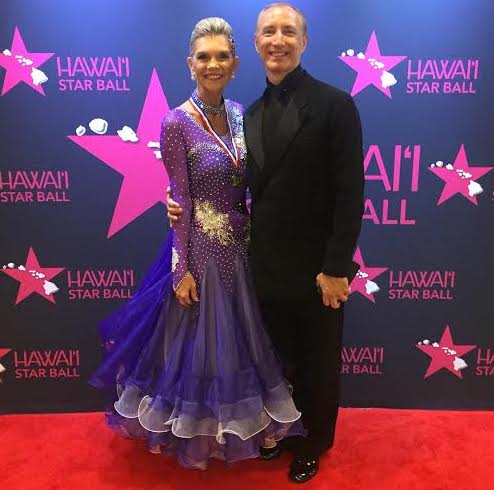 Any other fun Anne Peterson nuggets we need to know about your post-TV life?
I've always loved dance and did it throughout my youth! Now I'm back on the dance floor doing ballroom dance competitions! I'm also sailing again—and loving it.
To be honest, what matters most at this stage in my life is nurturing relationships personally and professionally, creating moments and memories with loved ones, especially my son and precious Mamma, experiencing new adventures, paying it forward and living life with no regrets! My favorite quote from John Hennessy sums it up: "Perhaps the only way to be both humble and ambitious is to be ambitious for the good of others."