Emmaline Dawes is a KC native who has lived all over the city, from north of the river to downtown. But it wasn't until she moved back to Kansas City after living in Florida and Ohio that she realized how special the city is.
Dawes's love of Kansas City inspired her debut novel that launched last month: Fountain of Love. The 300-page book follows a queer couple, Harrison Blake and Jamie Foster, as they navigate love and life together in Kansas City, Missouri. The story explores themes of grief, homecoming, and belonging, while celebrating Kansas City and its robust queer community.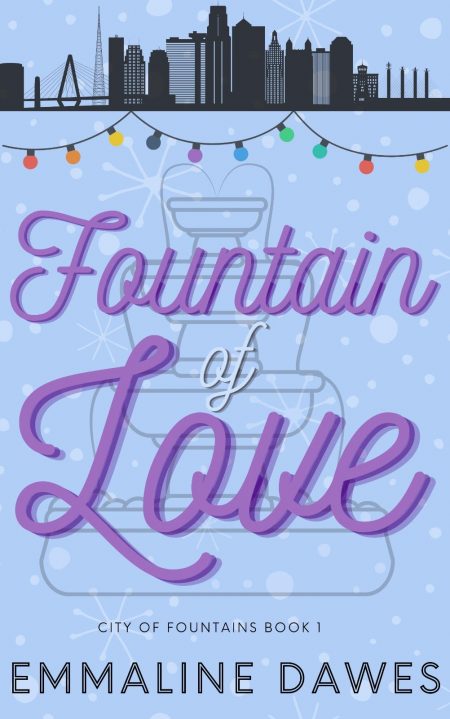 "I think every queer community is a bit different," says Dawes. "But in Kansas City, it's a sense of coming home. There's nothing like feeling welcome as a whole person, and all of your identity being seen and loved in your hometown. It means a lot, and I wanted to highlight that."
Readers will be taken through the ins and outs of Kansas City from the Country Club Plaza, where Harrison works in a bookstore, to a date ice skating at Crown Center to the Power and Light District, and familiar bridges, streets, and traffic patterns. Dawes even resurrected Chubby's, a bar that lived on Broadway Blvd. for over 30 years and was a favorite spot of college students from UMKC, where she got her degree.
"Every single location talks about an aspect of Kansas City that I love," says Dawes. "It's a love story to Kansas City as much of a love story between these two main characters. For Harrison (one of the main characters), he has been away from Kansas City for ten years and he rediscovers his love for the city."
While Dawes has written short stories for most of her life, she also works as a nurse in Kansas City. It was the demand of her nursing career during the pandemic that inspired her first novel. 
When life as a nurse was scary and unpredictable, writing Fountain of Love became Dawes's outlet to relieve stress. Between writing and editing, Dawes finished her book in just over four months—a timeline driven by her Kansas City enthusiasm. 
"Writing can be really difficult, but sometimes you get a strike of inspiration, and you can't stop writing," says Dawes. "That happened with this book. I really credit that to writing about Kansas City. Every time I would sit down to write about the characters' dates, I would think about what part of Kansas City that took place in, and it was just fun to write."
Dawes self-published Fountain of Love on November 15, and it is now available in paperback and through Kindle on Amazon. Dawes plans to write a sequel to the book, in a series called The City of Fountains.