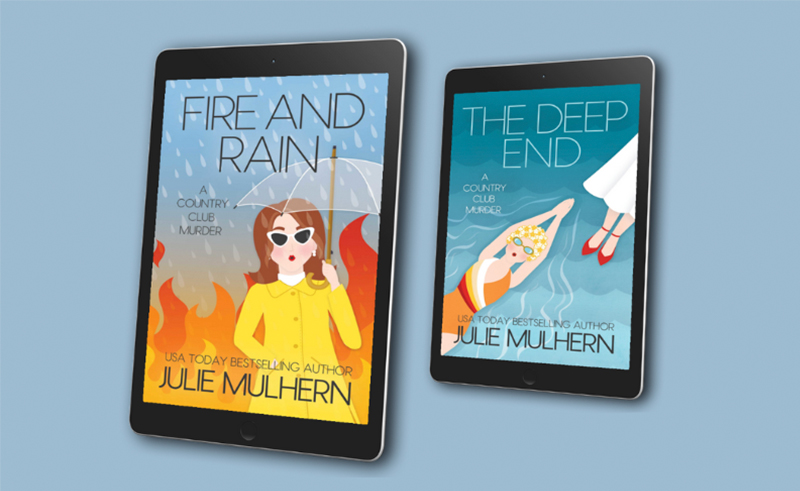 If you've been binge-watching The White Lotus, Only Murders in the Building, or The Glass Onion, we've got a reading recommendation for you. 
Even better? Written by a local author, the series takes place in 1970s Kansas City. The 16th novel in the series, Fire and Rain (The Country Club Murders #16) is released on April 25. 
We recently interviewed Julie Mulhern, the author of The Country Club Murders, about what she uncovered about the Kansas City that was 40 years ago and where she gets her inspiration.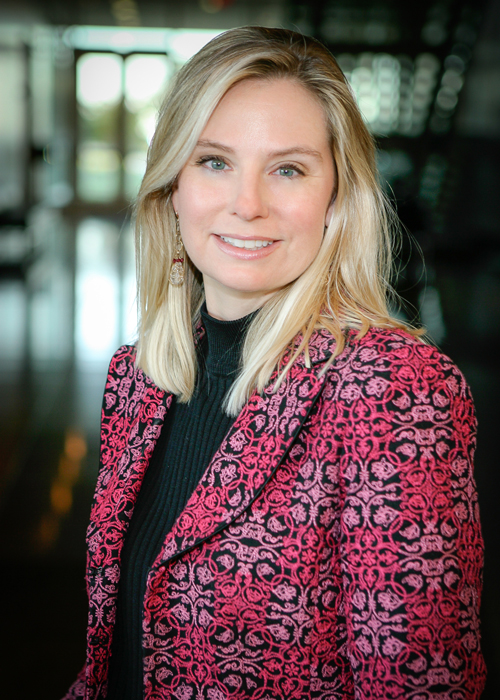 What inspired you to start writing the series?
I grew up reading mysteries, and I absolutely love mysteries. It was what I was reading when I was trying to write a book, and I wrote a terrible romance. Then I wrote a mystery, and I loved writing it, so that felt very natural to me. There are a couple of reasons I think the Country Club Murders caught on. One is the nostalgia factor of the 1970s—we can all laugh at certain things about the 70s. Being a kid in the 1970s was pretty idyllic. So I have rose-colored glasses for the 1970s. The other thing that has really fascinated me—and I've written a mystery set in the 1920s that's on submission right now—but I like decades when things changed for women. The 1920s and the 1970s were pretty much seminal decades for women in the United States. It wasn't until 1974 that a woman could get a credit card. It wasn't until 1976 that there was a shelter in the state of Missouri for women. So as I'm writing funny murder mysteries, I try to put real women's issues into the books. That's kept it fresh for me. 
Did you anticipate the series would grow as quickly as it has? Sixteen books in less than ten years seems like so many.
When I signed my first contract, it was for three books, and that was great. My first book released really well, so when my second book came out, the publisher came back to me and offered me a six-book contract. So I was on the hook for nine books at that point. After that, it seemed easy to keep going.
As you've done your research, what have you learned about women's rights in the 70s and how that's relevant to today?
If you think about equal pay, Me Too, abuse, trafficked children—which is probably worse now than it was in the 70s—those things haven't really gone away. Equal pay is better. Most women have endured some form of harassment, but I think it is infinitely better than it was in the 1970s when it wasn't even taboo—sort of 'if you're going to go into a man's world, you need to expect to get to that.' I think some things are better, but the journey isn't over.
How do you use your books to empower women?
I've done everything from trafficking to abuse to women's rights. One of the really interesting points that was going around in the 1970s, was the Equal Rights Amendment—which never passed. I've written about the ERA, and in one book, the lead character's mother asks her to buy a table at a luncheon, and to get her mother off her back, she does. She donates the table and it turns out Phyllis Schlafly (a conservative activist and anti-feminist who spoke against the Equal Rights Amendment) is speaking at the luncheon and Ellison's daughter is picketing out front and gets arrested. What I loved about that scene and that idea is you could call the Old Guard—this is how it's done— then you get two generations down, and they're looking for a completely new direction.
Tell me about some of the places in Kansas City that inspired the novels.
The Country Club Plaza plays a major role, but it's also the Country Club District. The Deep End (The Country Club Murders #1) starts out with Ellison Russel—she's the lead character—finding a body in the pool at her country club. I use Kansas City as a backdrop and try to make the stories more universal. Ellison is shopping at Woolf Brothers and Swanson's and stores that we all miss from the Plaza and going down to the La Bonne Auberge, which was a little French place, and other restaurants that were around in the 1970s. I've done quite a bit of research about what was on the Plaza at the time and what wasn't. I'm not quite up to 1977. I'm not quite up to the flood, but I have a feeling there's a flood book coming.
The 16th book comes out in April. What's next?
I just really love telling stories. It's almost like a puzzle when you're putting together a scene, a chapter of a book—and I love fiddling. I could fiddle with chapters all day, I love that part. I do have another series called the Poppy Fields Adventures, which is a silly, escapist, fun, book I wanted to write about a young woman finding her power, which seems to always be a theme, dead bodies and power. She ends up in a made-up spy agency, and she travels the world. There are bad guys. There's lots of action. It's just escapist fun, is what it is. 
Fire and Rain (The Country Club Murders #16) comes out on April 25. Find the novel locally at Rainy Day Books.