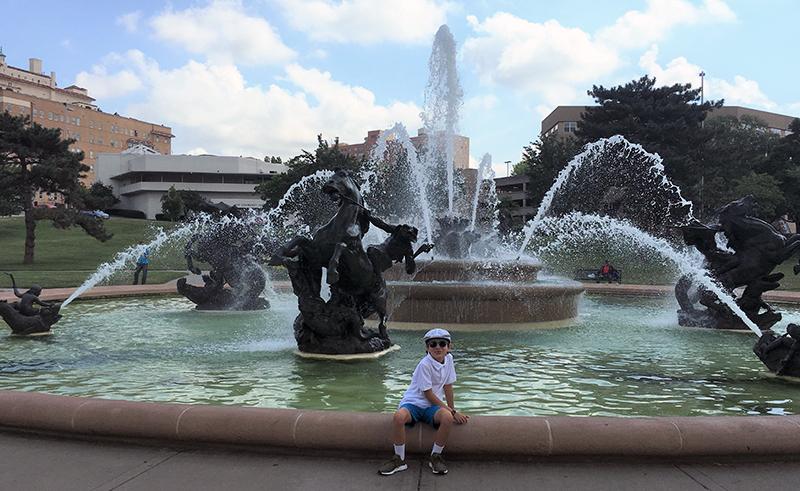 When Andrea Krasnow was laid off from her job in 2014, she became a full-time stay-at-home mom. With one less income in the family, she began looking for ways to take the kiddos on an adventure while sticking to a budget.
Born out of Krasnow's search for savvy activities, the Country Club Plaza Fountain Tour became an annual tradition with her son. To celebrate the 50th anniversary of the City of Fountains Foundation, Krasnow curated a tour experience with the app Built Story.
"​In addition to the fountains, and a small history behind each one, I've provided stops within the stops to places we love to dine and shop while out and about," says Krasnow, who also runs the blog This Kansas City Mama. "The Country Club Plaza holds such a special place in my heart, and I love sharing this experience with all of you."
Available for $10, tour-goers can take the Plaza Fountain Tour at their leisure—and as many times as they wish for 30 days. The app takes participants through a tour of 13 fountains—11 that are within walking distance and two that are a quick drive away, and Krasnow includes history behind each fountain along the way.