Comedian Colin Mochrie is known by TV audiences for his master improvisational work on ABC's Whose Line is it Anyway? But in the throes of a pandemic, how does a comedian—who's used to being on stage and feeding off an audience—make people laugh?
Zoom, baby!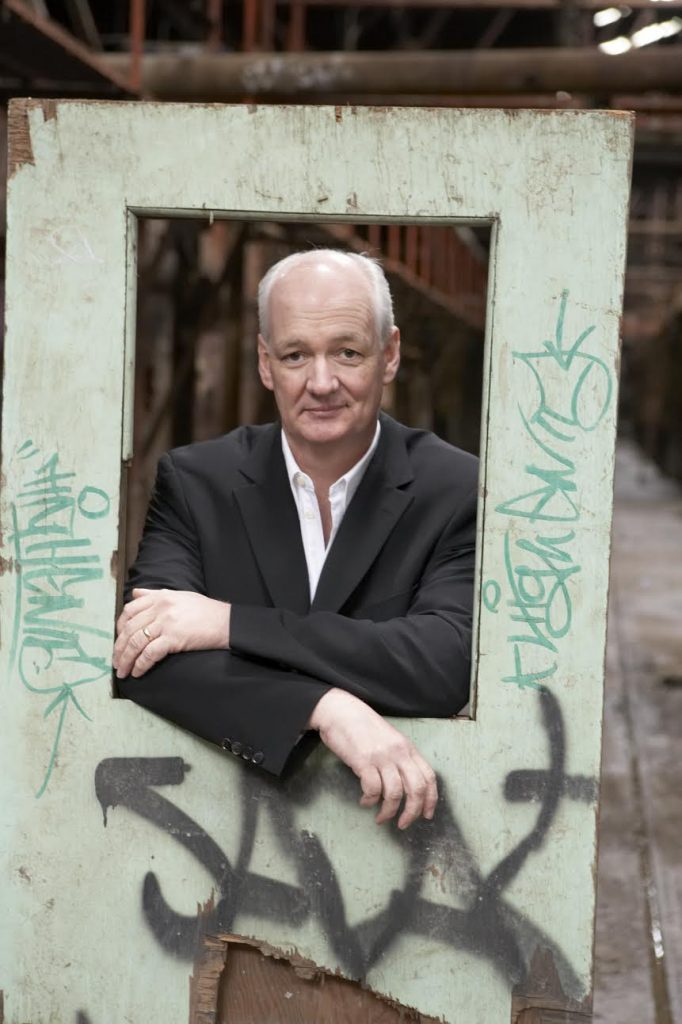 Armed with nothing but their sharp wit, Mochrie and his irreverent sparring partner, Brad Sherwood, are proud to present an all-new live improv show via Zoom, Stream of Consciousness, where you are in the driver's seat. Mochrie and Sherwood will improvise new material every night from audience suggestions and participation. It's interactive in every sense of the word—and a true comedic high-wire act. We caught up with Mochrie to find out the scoop on their upcoming virtual shows.
In preparation for today's interview, I went back and watched my all-time fave Who's Line skit with Richard Simmons—and died laughing all over again.
"It is a classic. It's the one we recommend for people who don't know the show."
Tell me about your upcoming month of virtual shows.
"Once we realized that things were not going to get back to normal immediately, we got together with our tech team and doing virtual shows. Through technology I do not understand—Brad who is in Vegas, I'm in Toronto—we can actually go into audience member's living rooms and converse with them and get suggestions.
It's like our stage show in that everything is still improvised and made-up, but what's different is that we realized we couldn't do a direct representation of our stage show because once it's on a screen everyone's attention span shrinks. It's shorter scenes, faster scenes—it's been interesting."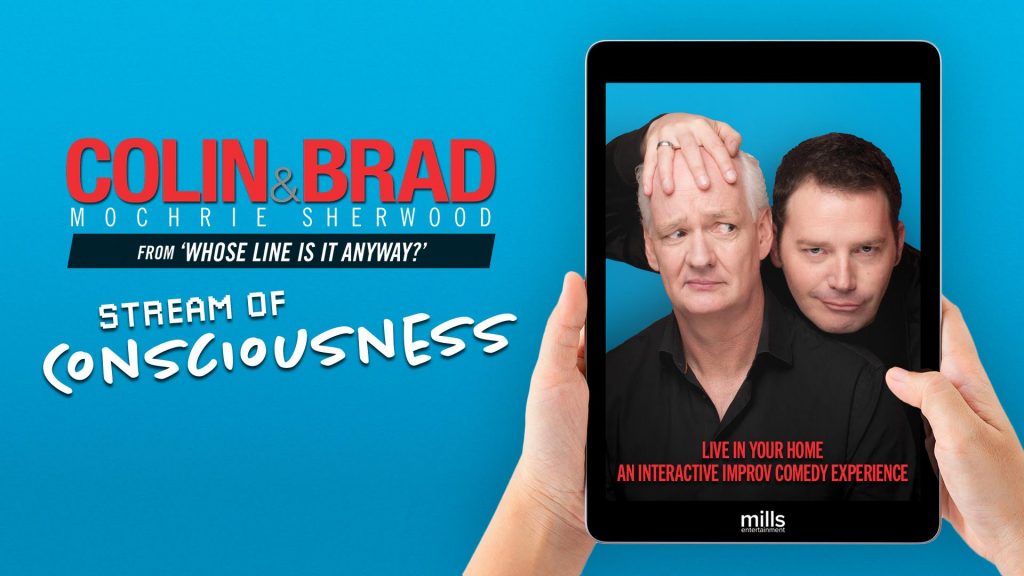 Tell me about your history with Brad.
"I think we're into our 18th year now. We work really well together, and we've gone all around the world with this show. What's great is we've never had a disagreement. We both have similar tastes. It's been a great partnership."
What should people expect from your Stream of Consciousness show?
"Yes, we talk to some audience members and they'll join us in some scenes—so make sure you wear pants. Aside from that, that's the only thing you can expect—that we don't know what to expect.
The first couple of shows, there was some anxiety and getting used to the technology. And now it's become second nature and we're back to having fun with improv and enjoying ourselves. I'm still getting used to the fact there are no laughs—which Brad is used to—but it really throws me. [Ha. I see what you did there.] It's been interesting to realize how important the audience is to our show—they give us all the suggestions. In the stage show, they dictate the pace, where we're gonna go, the type of humor and jokes. So, this has been an interesting learning experience."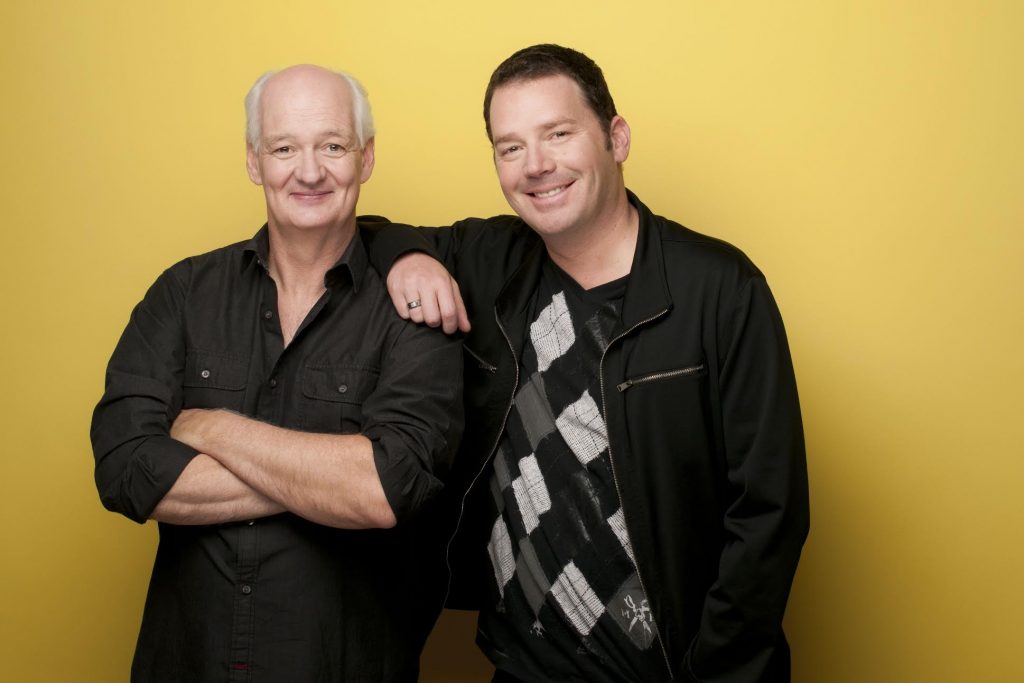 Do you two try to throw each other off—or is it a marriage of the minds?
"It's a mix. We get into almost a sibling relationship and do occasionally try to screw the other guy over—but not so badly the scene is destroyed. And we need to make sure the audience is in on the joke. That's part of the fun we have together. We really enjoy when we're outside our comfort zone—and totally in survival mode."
Who do you find funny?
"All the people I love are either dead now or in disgrace. I loved Louis C.K.—I thought his stuff was brilliant. And going back, George Carlin, Steven Wright—I love absurdist humor. And the Monty Python guys were a big influence on me and SCTV. And a lot of second bananas, like Tim Conway and Don Knotts.
There are quite a few people that make me laugh. And at this point I'm always studying them to see what I can steal from them and see what they do."
Well, I'm excited to see your show!
"It gave us a real creative burst because we're working with technology we never dealt with before. And we realized some of this stuff we can use when we go back to live theater."
Stream of Consciousness comes to the Cable Dahmer Arena (virtually) November 21st –December 19th.
For ticket info, click here:
https://passportshows.com/portfolio/stream-of-consciousness/
Interview minimally edited for clarity and content.