Bless Deborah Wiebrecht's heart—she's one of the hardest working women in philanthropy. Wiebrecht has been the executive director of Variety Children's Charity of Greater Kansas City for nearly a decade. With a background in media sales, as on-air talent, and in special events, she says her role at Variety KC is a combination of what she's learned in business and what she's committed to in her heart—helping to assist children with disabilities.
We caught up with the civic-minded Wiebrecht to find out five things you don't know about her.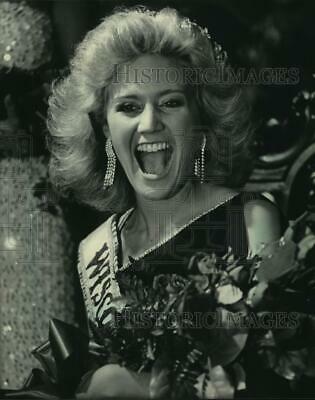 5. I was Miss Wisconsin 1985 and Miss Congeniality
"Part of my college tuition was funded through my title of Miss Congeniality. Ever since I was young, my mom would say that I just wanted everyone to get along. I couldn't whittle down a birthday party list because I wanted everyone I knew to be there. Nobody who knew me was surprised that I was more excited to be named Miss Congeniality than Miss USA.
Now, looking at Variety Kids—and our mission of inclusion—I see how that lifelong trait of including everyone truly resonates in not only my own belief system, but in how we tackle our projects."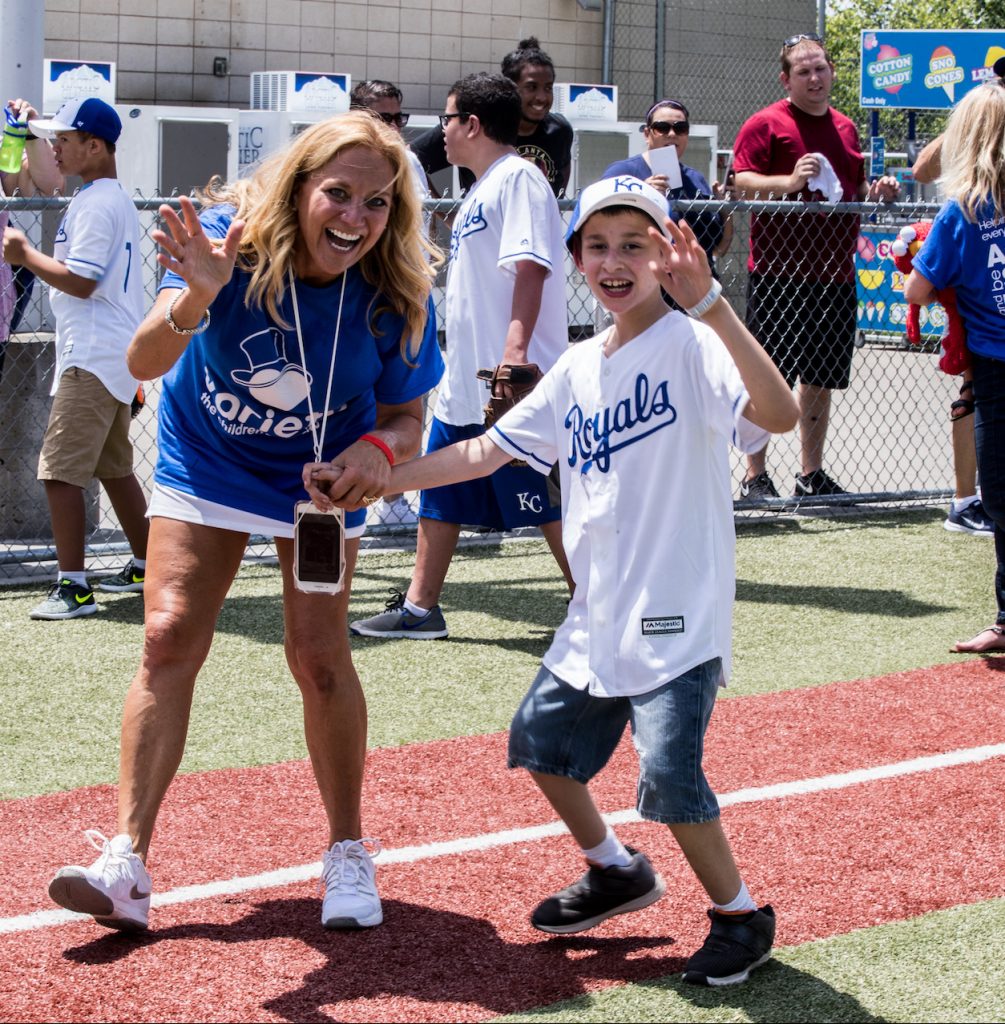 4. I never played sports in my youth.
"But, as an adult, I am a frustrated professional athlete. It's true! I love sports now, but never played organized sports growing up. I did complete the first pass at Arrowhead Stadium last year at the AFC Championship game! That's probably why I believe so strongly that every kid deserves a chance to play, to get off the bench and into the game. Being part of a team, having a chance to try to do your best—that's the very best part of sports!
At Variety KC, we provide opportunities for inclusive baseball, football, soccer, ice skating, even hockey. It's taken me decades to realize this one truth: not everyone who loves the game is going to succeed at the game, but like Variety Kids, I just want to try!"
3. I believe that music heals!
"Music connects me to life and to my family. I attribute this to my husband, Jamie. He loves music—all music. He wants everyone to hear new songs he's discovered and love what he loves about a song. Music was in the background of our daily lives while we were dating, during our marriage, and as the kids grew up.
I love that we have a soundtrack to our lives—and I can remember where we were and what we were doing by the music that's playing. If I could offer a hint of happiness—especially during these pandemic times? Turn on the music, you'll never be alone."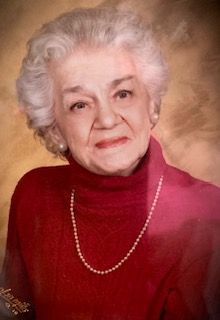 2. My hero was my Nona.
My grandmother (Nona) passed away at the age of 97. She was the most inspirational woman. Widowed with a 2-year-old daughter, she worked as a domestic in one of the mansions in the northern suburbs of Chicago. Her daily life was cleaning, ironing, taking care of that family while raising a daughter of her own.
She had a strong work ethic and an eye for detail. She was so good at her job, she eventually owned an employment placement service for hiring housekeepers, cooks, drivers, etc. Reputation meant everything. She taught me to always put my best foot forward. I learned from Nona to work hard, put others first, details matter—and that the best way to live your life is to keep busy."

1. I am a terrible cook!
"I can make a beautiful charcuterie board, but please don't ask me to cook. But I was once featured in the cooking section of the Kansas City Star for my family's Strawberry Schaum Torte recipe!"