Chef Cameron Kelly spent more than 20 years serving and bartending in restaurants before he found his true calling in the kitchen. The New Orleans native says after battling addiction issues and depression, he looked for guidance "and it dawned on him that it was time to go back to school." Once he stepped foot in culinary school, he fell in love.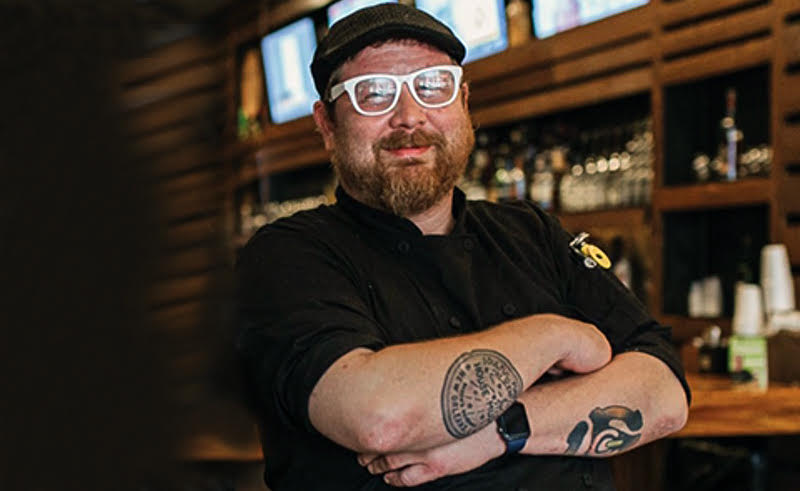 After several stints at respected Louisiana eateries, Kelly caught his stride while still in school. Right after graduation, he brought his Southern flair up to Missouri, making a name for himself at several small resorts and hotels. Now, he's the new executive chef at Ophelia's Restaurant & Inn on Independence Square—infusing his Louisiana charm and charisma into their new menu.
We caught up with the culinary pro to find out five things you don't know about him.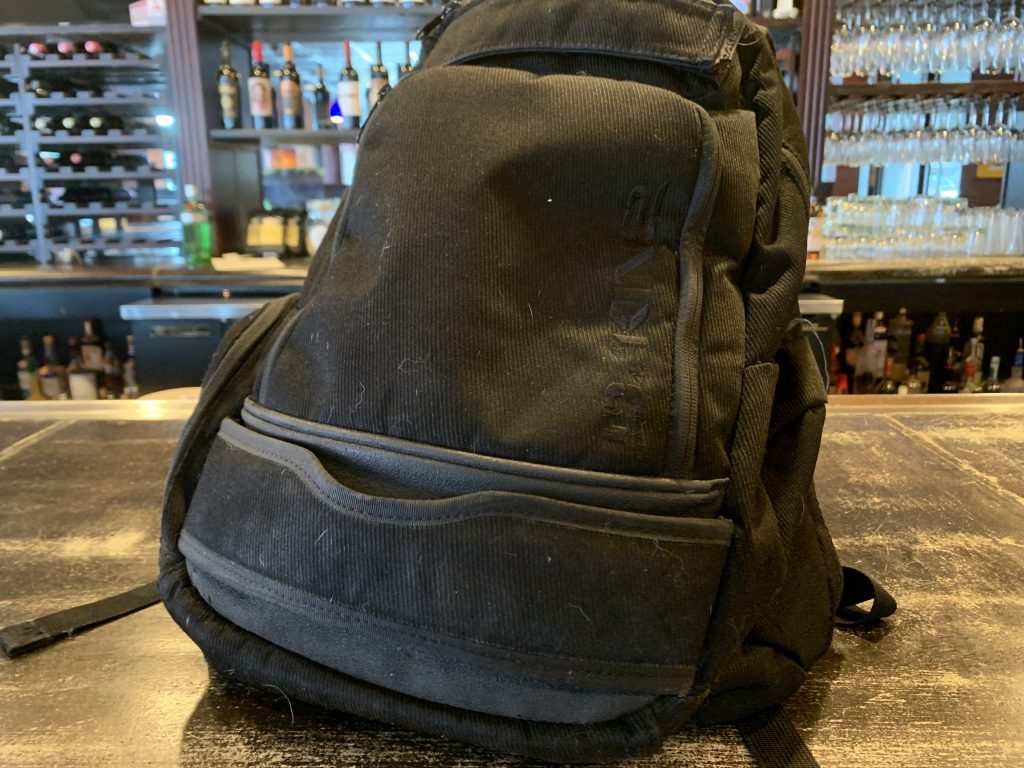 5) One of my closest mentors and friends is Lonnie Taylor, who was one of Julia Child's former assistants.
"I met Lonnie in, of all places, Warsaw, Missouri. She and I just clicked! I told her my weakness and insecurities. And the next time I saw her, she gave me a folder simply marked 'CK' in pen with simply typed recipes to break me out of my shell.
One of those recipes is from the birthday dinner she served to her dear friend James Beard. It's simply labeled, James's Biscuit Recipe. I even have a copy of it in my backpack. Yep, the backpack shown in this picture holds theJames Beard's favorite biscuit recipe."

4) Music is my hobby.
"I like to play with music, especially house music. I always have music in my head. That keeps me going.  (Fun fact: did you know the 'bong' sound you hear when you walk into a store is the first note of Madonna's "Borderline"?) I collect two things: records and cookbooks. I have a rather extensive collection of each."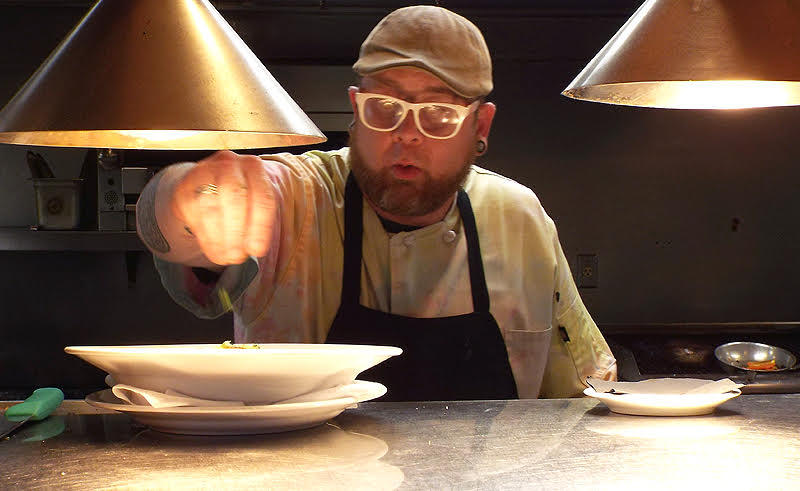 3) Meeting the love of my life brought me to the Kansas City area.
"And Ophelia's seemed like the best fit when I decided to move here. I'm thankful that they welcomed me the way they have. The crew at Ophelia's has been the supportive and creative outlet that I needed. We love working together and the customers are enjoying our new food combos. There is a noticeable vibe throughout the staff that shows in experience and cuisine.
Plus, we're already putting together fun, regionally themed wine and beer dinners that we're incredibly excited about. The possibilities are endless."

2) Event planner/DJ at your service.
"Before becoming a chef, I waited tables by day and threw dance parties/DJ'ed by night. Bringing people together and connecting with people through music and food have always been in my blood."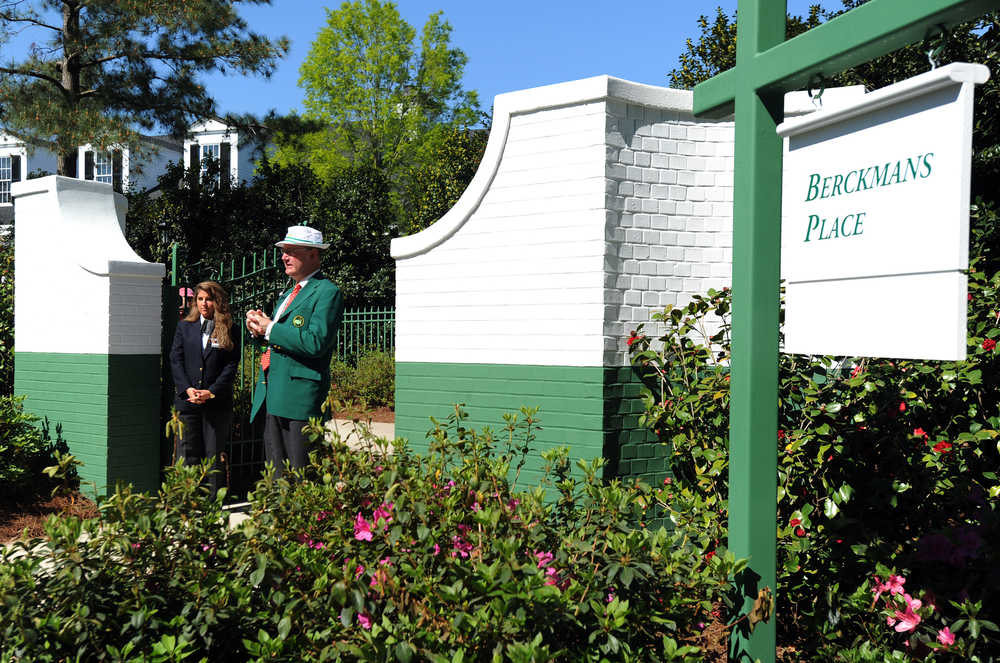 1) I worked the Masters Tournament at Augusta National Golf Course.
"I was the lead line cook for Ike's Place, one of five full-service, all-inclusive themed restaurants and bars located inside Berckmans Place, the invitation-only club at Augusta National Golf Course, during the Masters Tournament. (Berckmans Place is only open ten days out of the year for the Masters Tournament.)
How did I land this exclusive job? It was one of my internships when I attended the Louisiana Culinary Institute. For ten days straight, I served 1,800 for breakfast, 3,200 for lunch, and 1,000 for snacks. I loved working the Masters. I could execute a 13-14 component dish in 90 seconds and work eight burners on a 16-burner stove. I am invited back every year."