According to InspireBride.com, June remains one of the most popular months for couples to get married. Between being one of the officiants at Union Station's Day of Love, holding curbside ceremonies, and answering all kinds COVID-19 related wedding questions, Pastor Nancy Kerr has had a very busy month.

Her nuptials-to-go are legendary. She'll perform wedding ceremonies for anyone who wants to get married anywhere they want to get married. She is—quite literally—a one-woman no-judgement zone, if preferred. (Learn more at kcweddings2go.com.)
We caught up with the "No Place is Too Strange To Officiate Your Wedding" pastor to find out five things you don't know about her.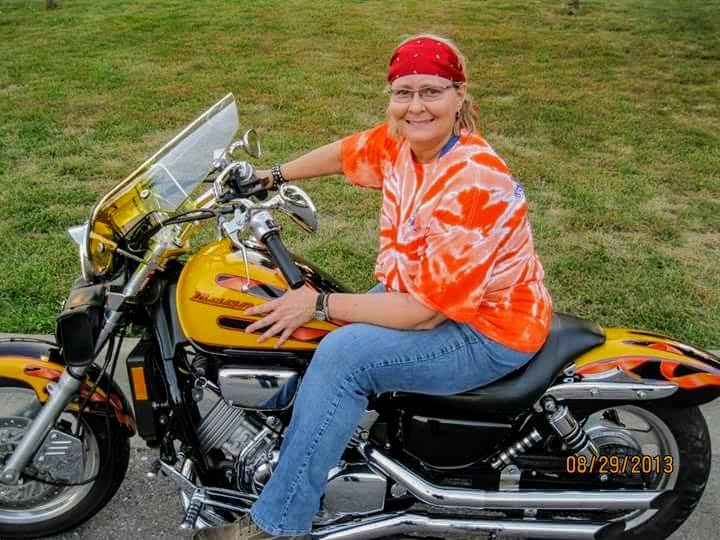 5) Motorcycle Mama
She's been riding motorcycles since she was 8 years old. And since a woman never tells her age, she wouldn't tell us how many years that's been. "I just love to get on a bike and ride through the countryside," Pastor Nancy says. "There's nothing it in the world that can give you this feeling." One of her fondest memories is the time she officiated at a motorcycle rally. We hear there was a bride and vroom. Heh.
4) She. Loves. Tacos.
Pastor Nancy has a deep love of all things Mexican, but especially tacos. Now this love of hers for tacos is so strong that she eats tacos every day.  Yep. You read that right. There is not a day that goes by that Kerr doesn't indulge herself a taco. "I don't know what it is about tacos," she says. "They are just the perfect meal. I just love them."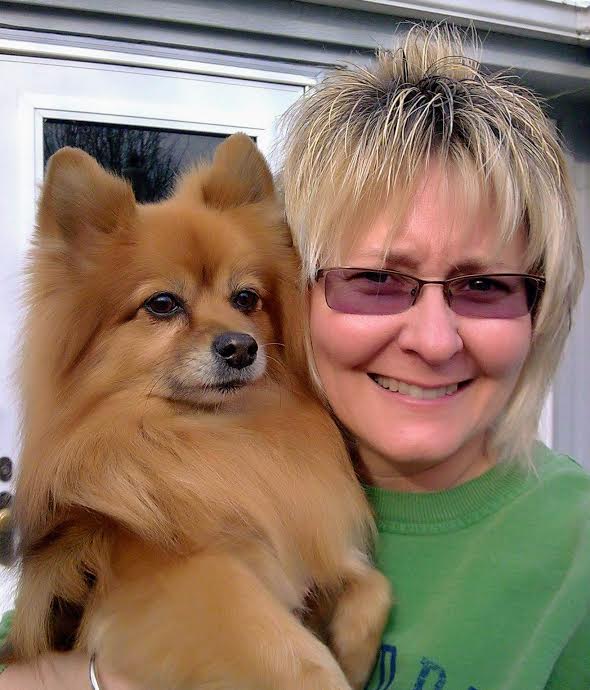 3) Mouth-to-snout resuscitation
Pastor Nancy has rescued not one but two different dogs with mouth-to-snout resuscitation. "It seems surreal now, but I've given mouth to snout resuscitation twice," she says. "On two different occasions, a dog was in my presence just stopped breathing. I didn't even think about it what needed to be done, I just did it."  Well, if that just isn't the nicest doggone thing we've heard all day!

2) Officiated Salvador Perez's wedding
Wait, what? She did what? "I officiated Kansas City Royal's catcher Salvador Perez's wedding in Florida," she says. "It certainly is one of the most memorable weddings I've had the pleasure of being a part of. Salvy and his wife were so kind and generous. The wedding was itself was one of the most beautiful I have ever seen. Out of everyone they could have chosen as their minister, they chose me. It was a great honor."
1) She was in a Super Bowl commercial
Kansas City may remember Pastor Nancy for her starring role in the 2019 Head & Shoulders Super Bowl commercial where she goes to strange places and marries people. "That commercial was so much fun," she says. "I almost didn't get the commercial. The production company called and I thought it was a scam. They left a message and I didn't call back, 'cause I thought it wasn't true. Finally, someone from the production company called another member of my team and explained." Needless to say, she immediately called the production company back. And the rest, as they say, is history.