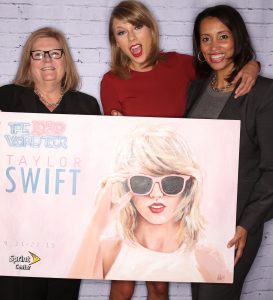 Ever wonder about the nuances of working in one of America's Top 10 entertainment and/or sports and/or concert arenas? Just ask Shani Tate, vice president, of sales & marketing at Sprint Center/AEG. She's KC's concert-going expert who's been holding down the fort since before the doors opened to the public. Oh—and she's seen it all. We quizzed her on all of Sprint Center's insane stats dating back to Elton John's inaugural concert on October 13, 2007.
Number of music acts that have performed at Sprint Center: Since opening in 2007, Sprint Center has hosted more than 1,000 publicly ticketed live entertainment and sporting events, not including private events or meetings, etc.
Artist who has performed there the most often: For live entertainment? 24 appearances by WWE (World Wrestling Entertainment); followed by Trans-Siberian Orchestra (20), and Garth Brooks (16).
Year of your first concert ever: 1979. My family lived in Chicago for a bit, so my first concert was Diana Ross and the opening act was The Jacksons as part of the Destiny Tour.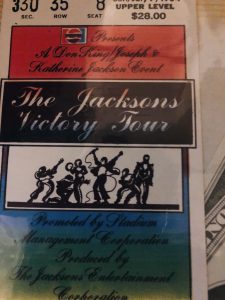 Year of your first concert in KC: 1984. The Victory Tour at Arrowhead followed up by New Edition at Worlds of Fun in the summer of 1985 with my dad. Needless to say, my parents were (and still are) absolutely fantastic for sharing the gift of live entertainment during our formative years. Exposure to music and the arts was vital in igniting my imagination and nurturing creativity that ultimately led to an incredibly rewarding career.
Largest Concert Attendance: 19,533 (George Strait on Jan 18, 2014)
Attendance to date: 11+ million guests—from every state/territory in USA and 70 countries from around the world.
Number of concerts you've attended at Sprint Center: Too many to count—although I did miss a few shows while out on maternity leave with our now 4-year-old twins. I'm proud that they are officially hooked on live entertainment from Monster Jam to Disney on Ice to Kidz Bop. (Hi, Beckham! Hi, Tatum!)
Longest string of back-to-back events: 28 days. In March 2017, between events, load-ins, tours and private events, we worked 28 of 31 days. In March 2018, we had four days off. It's always March. Ugh—March.
Highest Grossing Concert: $2.5 million. Paul McCartney (July 16, 2014)
Number of Big 12 Conference Events Hosted: 67 Big 12 Conference events—including Men's Basketball and Wrestling. Fun fact: 100% of the 44 Men's Basketball Championships have sold out.
How many kegs do you go through during a typical concert? Depends on several factors like, day of the week, time of show, genre, number of openers, number of intermissions, etc.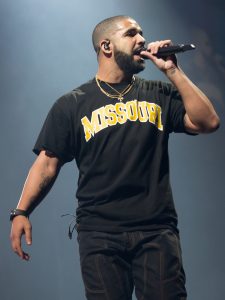 Number of artists who kicked off world tour at Sprint Center this year: Since last May, five world tours started here in KC: Roger Waters, Ed Sheeran, OneRepublic, Jason Aldean and soon Drake & Migos—with two more on the horizon in 2019! (PS. Considering Drake has been at Sprint Center rehearsing this week, Kansas City should be proud of our first class hospitality and accommodations—uh, and also relieved that an 'In My Feelings' viral video by Sprint Center staff has not surfaced … yet.)
Longest concert: 3+ hours. Bruce Springsteen's Born To Run Tour was somewhere in the neighborhood of three hours of nonstop hits. But quite honestly, everyone was singing too loudly to even notice.
Number of guards that protected Cher's wigs: Sir, that information is allegedly proprietary & confidential. However, I will share that several staff members were shocked to learn one of the best, iconic & revered heads of hair in the music industry—gasp!—wears a wig. How's that for vague?
Highest ticket price you've seen: $7,500 per ticket. The one-of-a-kind, once-in-a-lifetime VIP experiences that are available to fans are literally unbelievable (and equal to the cost of a small, pre-owned automobile).
And finally—Sprint Center has been open a decade. What's your #1 concert? I can't narrow them down to be honest. I'll give you my Top Five Unforgettable Events—in no particular order after Number One:
*2008: The launch of Tina Turner's World Tour. At age 68, dozens of sparkling Christian Louboutin heels lining the dressing room hallways set the stage for the incredibly gracious and energetic Tina Turner who danced unharnessed along a runway as it extended over the crowd. (I get emotional just thinking about it).
*Justin Timberlake (twice). 2015.
*Bruno Mars. (2013 & 2016) Bruno & the Hooligans play 137 instruments each and are high energy from the first to last note.
*Celine Dion. Mariah Carey. Dolly Parton. Sade. Katy Perry. Lady Gaga. All. Of. The. Ladies.
*Billy/Elton Face to Face: Two wonderful gentlemen who are both equally kind and talented. One of the best sing-alongs with 15,000 friends that I can recall
(And a non-concert shout-out: WWE Raw, Smack DOWN, Money in the Bank. There's athleticism, storylines, lights and pyro—what's not to love? Seriously, the WWE properties are in one word: impressive.)