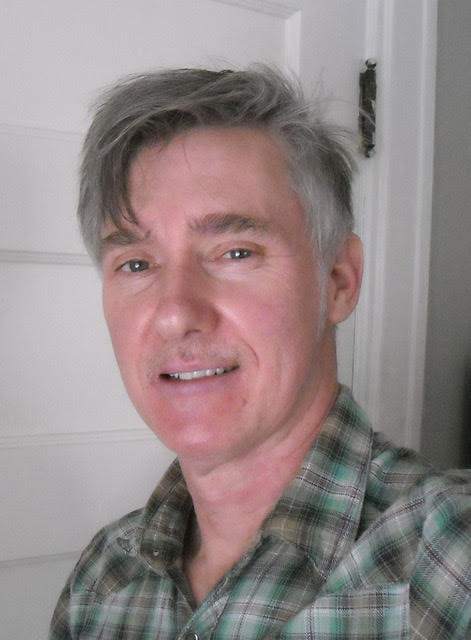 Artist Andrew Johnson says he's always been a creative nerd. Born in Toronto, he says he's "mostly a KC native." Growing up, the self-taught artist didn't find himself drawn to sports. "Instead, I was drawing, painting, and building things with sticks in the woods," he says. Along the way, he took a shine to the meticulous art of stitching, where he's honed his craft over the last two decades. "It's been my full-time job for the last 15 years," he says. "I love what I do and wouldn't trade it for anything."
This summer you'll spy Johnson's colorful handiwork at both the Brookside Art Annual (September 17 – 19) and the popular Plaza Art Fair (September 24 – 26). We touched base with the talented stitch-meister to find out more about his unique craft.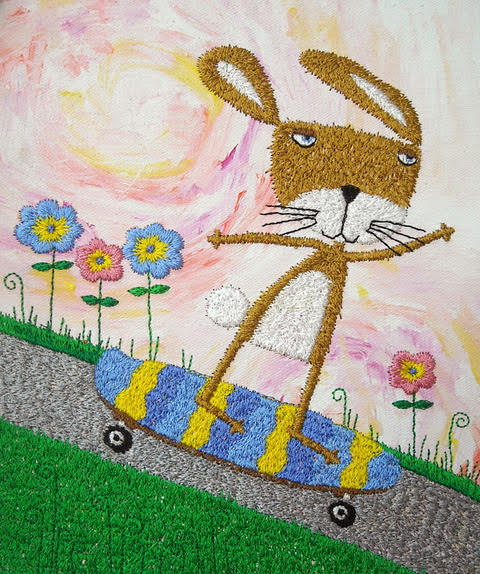 What's the appeal/allure of stitch art as your medium?
"I think the appeal is the bright colors and the unexpected element of the stitching. When people first see my work, they are drawn in by the bright colors. Once they see it's stitching, they're gobsmacked."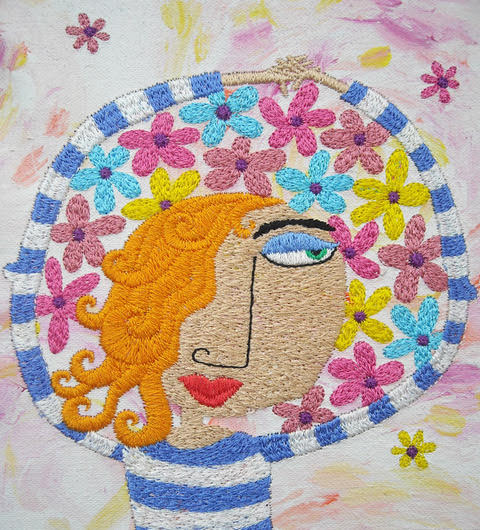 Tell me a bit about the creative process. How long does a piece take on average?
"My pieces are a mixed-media of sorts. I start a piece with an original sketch. I then use a stitch program to design them by placing one stitch at a time. With this technique I can create texture with density, layers, and stitch direction. My sewing machines sew the design according to how I plotted each stitch.
The backgrounds are fabric, which I paint in acrylic, and the frames I make from recycled wood. The initial process of building the design stitch-by-stitch can take up to eight hours. The average design has around 20,000 stitches in it."
What's your most noteworthy piece?
"Probably the first piece I created. It was just on a whim. I have always drawn in a fun, imaginative style and wanted to combine it with the embroidery processes that I was developing with my job at the time."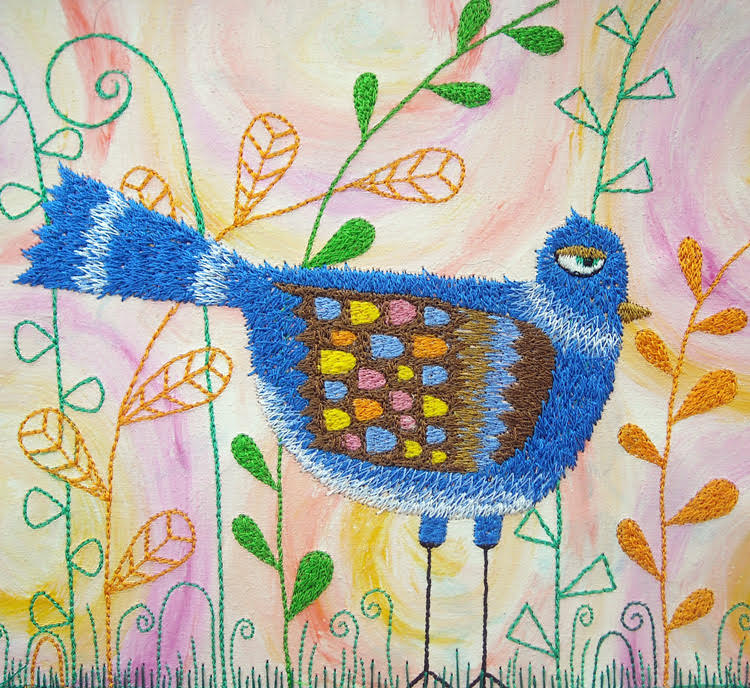 How would you describe your work? It looks whimsical!
"It is very whimsical! It draws an instant reaction. Colorful, happy, fun—and appeals to all ages. My pieces are usually started with something that has inspired me. Whether it be a color, a flower in my garden, or one of my kitties. Pieces start at $30 and top out at $250."
Find more of Johnson's creations at his Stitch Maestro website or on Instagram.