The Kansas City metro has tens of thousands of fascinating citizens within its population of 2.34 million. Talented, passionate people are drawn here—or remain in this vibrant, 15-city region—for the arts, sports, music scene, and its generosity, both in spirit and philanthropy.
Distilling those numbers to highlight just nine individuals and one couple was quite the editorial trick. Some made the list based on career excellence; a few for how they deftly pivoted during the pandemic to serve the needs of others. Like true creatives, two of our profiles could have starred in more than one category, bridging charity and music, art and fashion and technology. 
With great pride, we introduce you to our Sports honorees, Angie and Chris Long.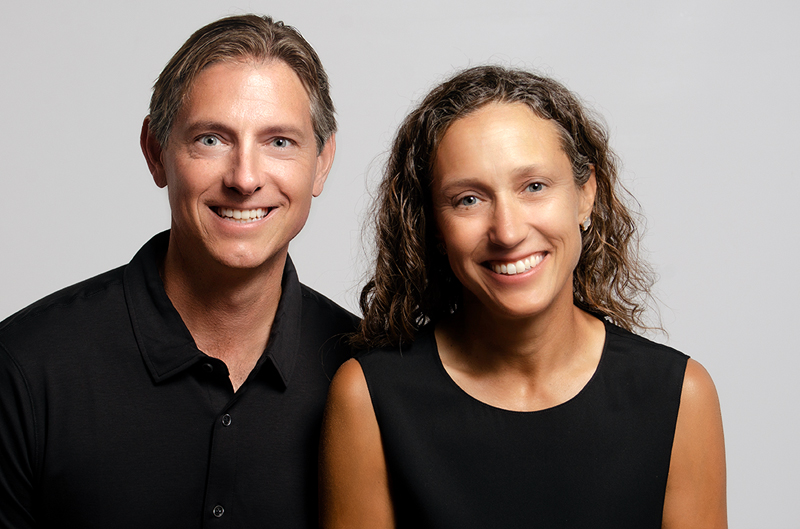 Sports | Angie and Chris Long
Walking through the stands at Legends Field during the Kansas City National Women's Soccer League home opener, Angie and Chris Long must have felt like rock stars. Wearing the team's teal-and-red colors, it took a long time to make their way up the stairs as fans wanted to shake their hands, introduce them to soccer-loving kids, and get a selfie with the franchise owners.
Chris recalls that May 26 evening. "We've just been thrilled by how this community has embraced the team," he says. As for seeing the town turn teal to celebrate the inaugural season—from the lights at Union Station to fountains taking on a blue hue—Angie said she got  goosebumps.
But for this couple, founders of Palmer Square, a $15 billion asset management firm, the rock-star status stops there. While they join other local business leaders who have either kept or brought sports teams to Kansas City, including Ewing Kauffman, the Glass family, and John Sherman, Angie and Chris brush off the comparisons.
But they do see a correlation between a successful business and a sports team. "With a company, you have to put the client first," Angie says. "And with the team it's the players and fans first.
"It's up to us, along with our partner, Brittany Matthews, and the coaches, to put out the best product possible. That means giving our fans an exciting, family-friendly experience every time, while coordinating outreach programs to introduce these fantastic players to the community."
The couple sees their role as a chance to foster interest in not just the NWSL, but in girls and women's sports in general. Sports has played a big part in their lives; they both excelled in team sports in high school and while at Princeton. That competitive spirit has filtered down to their four children. As a family, they've participated in a 5K for Brain Injury Association, and Chris's Twitter account notes he's on track to be the least impressive athlete in the Long household.
The fact that they've set up that household in Kansas City—when they have the resources to live anywhere in the world—was an easy choice. Angie grew up in Kansas City, attending Shawnee Mission East High School, and can't imagine a better place to raise a family.
"The schools, the neighborhoods, the arts: you can have it all here," says Chris. Add one more element to that mix: a community with a nationally recognized enthusiasm for sports, which now includes the young Kansas City NWSL team.
---
Read about the other 2021 Innovators & Influencers honorees here.