The Kansas City metro has tens of thousands of fascinating citizens within its population of 2.34 million. Talented, passionate people are drawn here—or remain in this vibrant, 15-city region—for the arts, sports, music scene, and its generosity, both in spirit and philanthropy.
Distilling those numbers to highlight just nine individuals and one couple was quite the editorial trick. Some made the list based on career excellence; a few for how they deftly pivoted during the pandemic to serve the needs of others. Like true creatives, two of our profiles could have starred in more than one category, bridging charity and music, art and fashion and technology. 
With great pride, we introduce you to our Technology honoree, AY Young.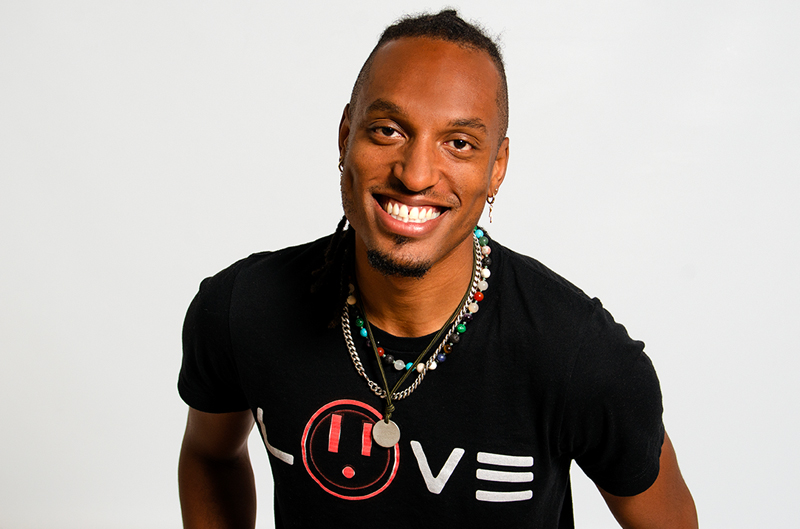 Technology | AY Young
Making a difference is in AY Young's DNA. Growing up in Kansas City's Ivanhoe neighborhood, he'd witness then-mayor Emanuel Cleaver or business owner James B. Nutter meeting with his parents, Alan and Yolanda Young. Since moving into the shirtwaist-style house in 1987, the couple had been instrumental in clearing out crime and illegal dumping while raising four children. The Ivanhoe Neighborhood Council, where Alan still serves as housing director, is an example of what grass roots commitment can do to an area. Today the Young Family Farm raises produce to help nurture the body; prayer vigils take care of the soul.
AY still helps plant trees and take down fences in the neighborhood. That is, when he's not on a call with Billie Eilish's tour manager or texting environmental leader Paul Hawken, who nominated him to be one of 17 of the United Nations Young Leaders for Sustainable Development Goals—the only one representing the United States.
How did AY go from performing music on the streets of the Country Club Plaza to performing at President Biden's inauguration and appearing on a poster with Jane Goodall for Real Leaders magazine's 70 Environmental Leaders You Should Know?
Power, that's how. A sustainable, solar-powered battery used to fire up the 800 and counting concerts he's performed around the world. The Battery Tour started in 2012 when the young artist wanted to plug in his keyboard, speakers, and microphone to bring his music to the streets.
Thanks to funding and grants from Arts KC, the Kauffman FastTrac, and the Charlotte Street Foundation, AY developed an energy box—about the size of a suitcase—that stores solar energy in batteries.
The device has been distributed in over 17 countries, including Haiti and Honduras, where villagers can power up laptops and cell phones without walking miles to charging stations.
That renewable energy is matched by AY's personal life force that's joyful, passionate, driven, and compelling. People have a hard time saying no to him, including corporate leaders at T-Mobile, Amazon, Sony Pictures, and others.
These Fortune 500 Companies—along with influential world leaders and big names in the music industry—are getting involved with AY's massive initiative, Project 17.
The project's first step is an album of 17 songs, each representing the UN's Sustainable Development Goals, including quality education, gender equality, and climate action. AY is reaching out to other artists to choose an initiative that speaks to them. "I'm excited that Tech N9ne is officially on board for Track 1, No Poverty," he says. "We're also working closely with Global Citizen, Drake, Coldplay, and others."
AY will also launch a kid's album to "reimagine the 17 SDG songs by some of the best family artists in the world, with Grammy-winning artist Red Grammer at the forefront," he says.
AY has a saying: Everyone is an Outlet for Change. Talking to him, there's little doubt he'll reach that goal.
---
Read about the other 2021 Innovators & Influencers honorees here.