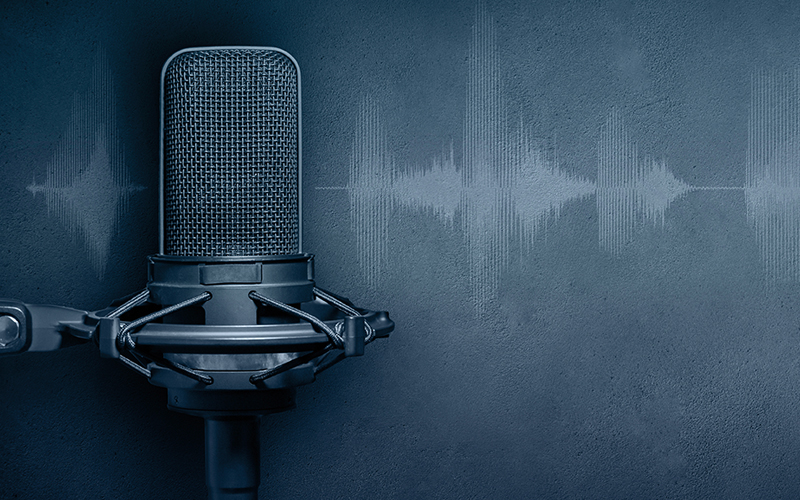 Podcasting is to radio what self-publishing is to books. If you want your unique voice to be heard, you can record it yourself. "With podcasts, you can do something nobody else is doing," says 610 Sports' Bob Fescoe.
And people don't need a radio to listen. According to KCUR's Nomin Ujiyediin, "Podcasts reach a different audience. People listen on their phones and at different times."   
When episodes are available on both audio and video on YouTube, "Podcasts can be listened to over again and shared via social media," says Hether Belusky, one half of the Who Dunnit Sisters. That's important to their mission of helping find missing persons and solving cold-case crimes.
Tune in to Kansas City's most popular podcasts, and you'll discover a lot more.
ArtMoves
After storied careers in other fields, two Kansas City art collectors/enthusiasts joined forces to create the monthly ArtMoves podcast, new this year. Their mission? "Highlighting the vibrant pool of visual artists in the Kansas City area and the regional Midwest," says Regina Nouhan, a retired plastic surgeon. She teams up with Dwight O. Smith, a retired Major in the Army and currently a regional HUD administrator.
Each multimedia episode centers on a Midwestern artist/gallerist/curator with both audio (monthly) and video (quarterly) so you can "meet" them, like having a private conversation at a studio, gallery opening, or museum.  The podcast has featured textile artist Debra Smith, curator Kimi Katada, museum director and curator JoAnne Northrup, artist and catalyst Cesar Lopez, gallerist Lee Smalter, and artist Chico Sierra. "ArtMoves scouts the plentiful talented artists and art events that the central Midwest offers," Nouhan says. 
Where to listen: YouTube, Apple, Spotify, and more.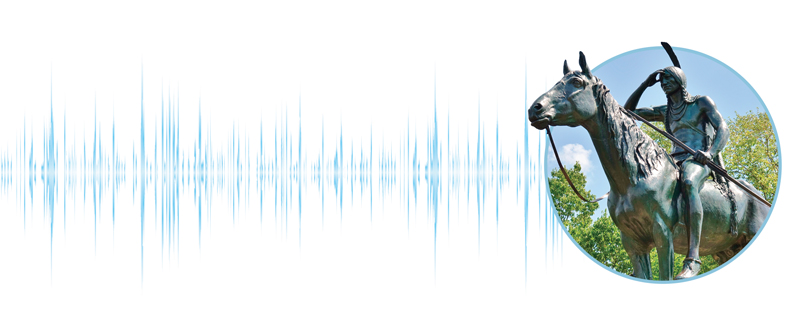 Homegrown KC
Historian Laura Darnell works in the insurance industry by day, researching and recording her history podcasts during her free time. "I think everyone needs something unrelated to their day job that gives them joy and stimulates them. That's what the podcast does for me," she says. "Every topic covers a person, place, or event in Kansas City history," she says. Darnell is most proud of Series 5, People of the Island, focusing on the Wyandot Nation, originally from what is now Canada, and their experiences, including that of Second Chief Louisa Libby of the Wyandot Nation of Kansas.
Like many podcasters, Darnell is looking for sponsorship. "One of my goals is to continue to grow my audience," she says. "A large audience means more downloads, and higher downloads mean I could get sponsors." Meanwhile, she offers a shout-out on every episode to patron subscribers along with access to exclusive content. 
Where to listen: Apple, YouTube, and more.
Kansas City Today
If even two mugs of morning coffee are not enough to face all the politics and police blotter info that passes as local news, now you have another choice. KCUR's weekly morning podcast is smooth and polished, created the previous afternoon from radio clips and content recorded just for the podcast, says host Nomin Ujiyediin, an NPR All Things Considered alum. This 15-minutes-or-less podcast highlights the news on both sides of the state line.  
"We have certain standard journalism ethics," explains Ujiyediin, to be "balanced and fair" while still being "informative and entertaining," she adds. "Listen in!"
Where to listen: KCUR, NPR, and more.
Kansas City: 2 States, 1 Story
"Our podcast came about when two friends got together for a beer one night," says Diane Euston, a historian, writer, and high school teacher.  Euston and 610 Sports' Bob Fescoe both serve on the board of the BMA Foundation (the nonprofit named for Brian M. Anselmo that raises funds for children's charities and animal welfare). "Bob pitched it to me that we should join forces and co-host a podcast together through Audacy Radio and 610 Sports. That's part of the goal of the podcast, anyway—to tell our history in a fun and relatable way."
"It's fun, informative, and you're going to learn something," says Fescoe. Recent podcasts have featured Wolferman's as a forerunner of boutique grocery stores and the Priests of Pallas Parade. "As I comb through old newspapers," Euston continues, "a headline will catch my eye, and I stop to read it. If I find the story to be interesting, I figure other people will, too." 
Where to listen: Apple, Audacy, and more.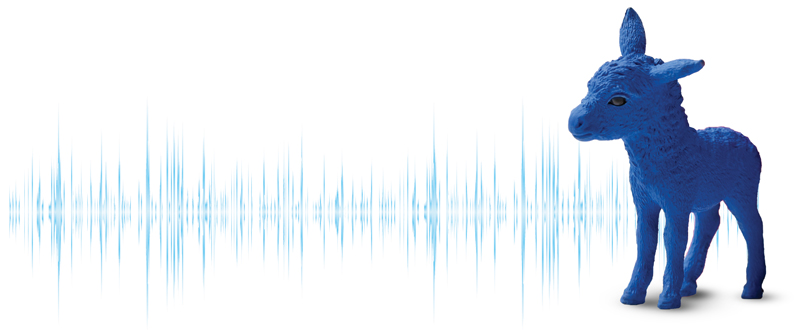 Majority 54
What does Majority 54 mean, you ask? "So sometimes we forget that 54 percent of the country did not vote for Donald Trump," explains co-host Jason Kander, a veteran of the war in Afghanistan and former Missouri Secretary of State. An avowed progressive, Kander joins Ravi Gupta, who worked on Obama's 2008 campaign and continues to train Democratic candidates and campaign staff. 
"We want to help the 54 percent of us who did not vote for Trump talk to those who did," says Kander. In 30- to 60-minute episodes that drop every Friday (and more often during election cycles), Kander and Gupta explain and entertain with tongue-in-cheek topics, such as Lindsay Graham, ob-gyn, or Herschel Walker, Father of the Year. 
Where to listen: Apple, Spotify, and more.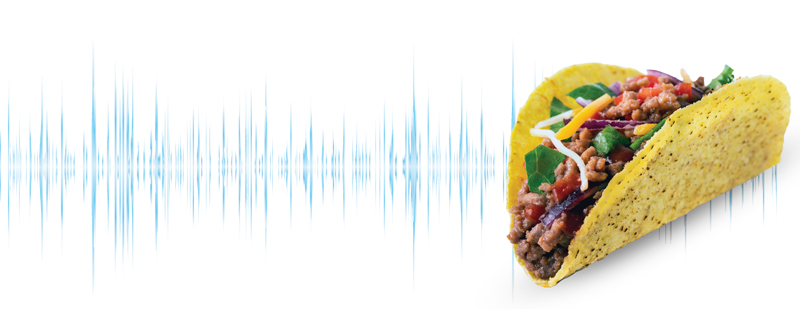 Taco the Town
Like Marcel Proust's famed madeleine, whose taste and texture prompted In Search of Lost Time, W. David Keith samples area tacos in his off hours. By day a talent/exposure agent, Keith is not expecting a book out of his gustatory experience, but more like a focused podcast that can then un-focus to cover local music, sex questions, taco news, and more. Much more. Like 181 episodes in five years more. 
"I love discovering new taco places," says Keith. "Three times a month we have different guests, but we always bring it back to tacos." 
Where to listen: Podbean, Apple, and more.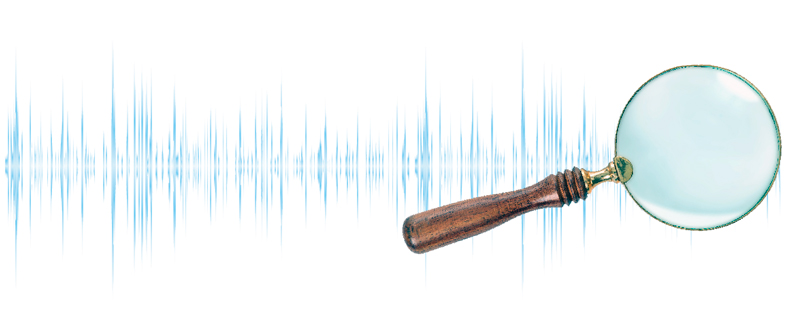 Who Dunnit Sisters
Real life sisters Hether Belusky and Haley Hancock are on a mission to help solve missing person cases and unsolved crimes. Says Belusky, "The Kansas City area has over 700 unsolved homicides and over 350 missing persons cases. We rely on our listeners and viewers to share our episodes so that these cases get maximum exposure." It's also personal. "Our first episode was on the unsolved murder of Donny Herron, who had lived with Haley and her family briefly while he was in high school.On June 6, 2016, Donny was shot and killed by three armed men during a home robbery while Donny was protecting his fiancée and young son." 
Says Hancock, "We are here for the families who feel they don't have a voice or feel abandoned. We're here to help them stand up for themselves and their loved ones."
Where to listen: YouTube, Apple, and more.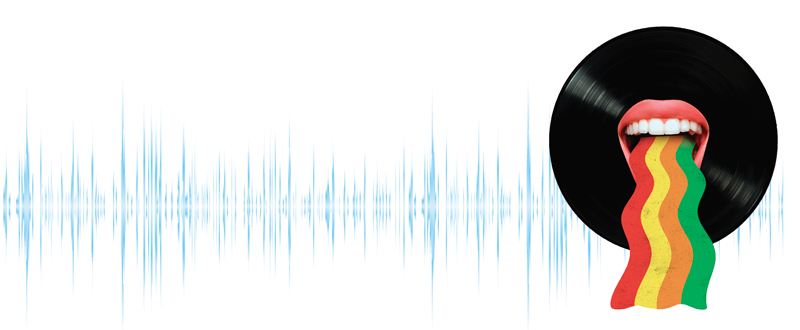 The Yadda Yadda Podcast
Joe Cornejo balances his work as an on-air radio host for KPRS-Hot 103JAMZ with his The Yadda Yadda podcast, which drops monthly. "Seinfeld is often referred to as the show about nothing and having that freedom allowed them to change the storyline every episode without explanation," says Cornejo. "I wanted the podcast to have that same freedom by being a podcast about nothing, but mostly about music." Especially hip-hop, funk, R & B, soul, alternative, and punk rock.  "I'm proud of every KC artist we've had on. They all have unique stories to tell." 
From its debut in 2018, Yadda Yadda has grown to include a record label and apparel. The Yadda Yadda album includes a diverse group of KC artists, "making us the first podcast to ever put out an album," says Cornejo. 
Where to listen: Apple and more. 
---
It's All Sports, Baby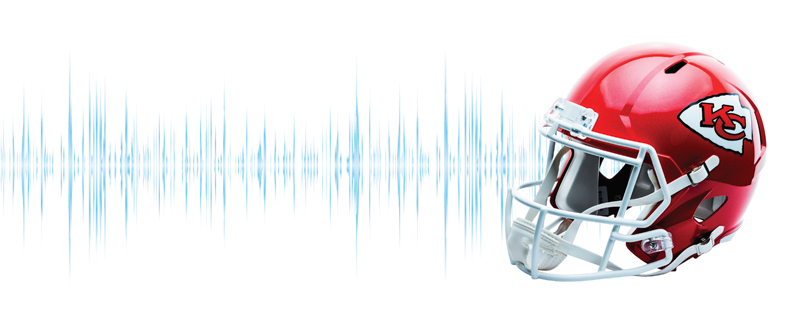 Arrowhead Pride
Arrowhead Pride, hosted by Pete Sweeney and John Dixon, talks all things Kansas City Chiefs. An offshoot of the popular newsletter, Arrowhead Pride can be heard several times a week—long episodes wrapping up last week's game and previewing the next, shorter segments covering Chiefs' press conferences and post-game reaction. 
Where to listen: Apple, and more.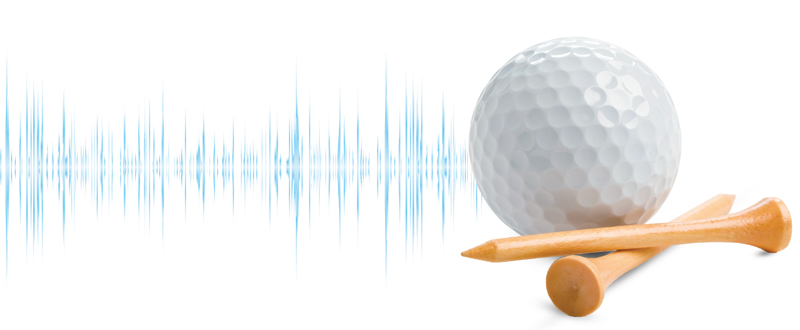 Golf Underground 
Golf Underground offers interviews with sport personalities, golf tips and tricks, inspirational content, and more. An extension of the holistic golf academy founded by host Kevin Ward, Golf Underground is available with audio and video, showing guys (like George Brett) sitting on a sectional sofa, microphones in hand, talking golf and life, etc. Episodes drop every week. 
Where to listen: Apple, and more.
New Heights
New Heights, also on audio and video, features the Kelce brothers—Kansas City Chiefs tight end Travis and Philadelphia Eagles center Jason. Since debuting in September this year, their entertaining weekly podcast has amassed a following of 165,000 subscribers, making it the Number One sports podcast in the country.  
Where to listen: Apple, YouTube, Spotify, and more.
Wavin' the Wheat
Wavin' the Wheat celebrates everything KU sports. Alum and current 610 sports broadcaster Nick Schwerdt talks "Lance Leipold, baby" since KU's football resurgence and basketball's continued dominance under Bill Self. Episodes drop weekly. 
Where to listen: Audacy, Apple, and more.