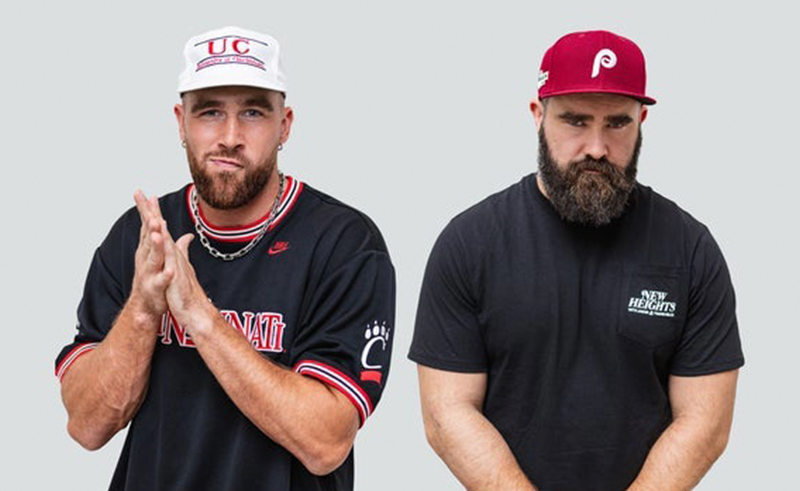 The entire country fell in love with Travis and Jason Kelce when the brothers became the first siblings to play against each other in the Super Bowl earlier this year. But we like to think we felt the love first, with claim to our Kansas City Chief's Kelce.
Our city also has the honor of hosting the 2023 NFL Draft from April 27-29, and we have the draft to thank for an extra special opportunity with the Kelce brothers.
The Kelces will take the stage at the Kansas City Music Hall on April 26 with a live recording of their podcast New Heights—which just so happens to be the number-one sports podcast in the U.S., as well as one of the top podcasts in all categories.
"I don't know if we're ready for this, but it's gonna happen—New Heights Live in person and all of our bull s**t," Jason Kelce says. "We will have some surprise guests, we're gonna have a bunch of giveaways, and maybe we'll even sign your baby."
The presale runs through Thursday, March 23, at 10 p.m. on Ticketmaster. Use the code NHKELCE to access it. If you miss the presale, the general sale begins on Friday, March 24, at 10 a.m. Here's the link you'll need for your chance to snag a seat. Tickets will start at $49.