Sponsored content:
The folks at ReeceNichols Real Estate were looking for ways to be more proactive in their respective communities. ReeceNichols president & CEO Mike Frazier always knew his company's 3,000+ agents were civic-minded, so he asked for their insight. "In this day and age, companies need to be more philanthropic," he says. "Our employees and agents expect it. Given that our agents do a lot in the community, we wanted to do something collectively as a company that we can put our weight behind."
At the same time, the four Ronald McDonald House Charities in the area—including Kansas City, Joplin, Springfield, and Wichita—were looking for a real-estate partner to help their charitable efforts. It was the perfect combination of synergy and synchronicity, says Tami Greenberg, CEO of RMHC-KC. "When we approached them, we knew it was meant to be," she says. "It was a match made in heaven, and it worked out perfectly."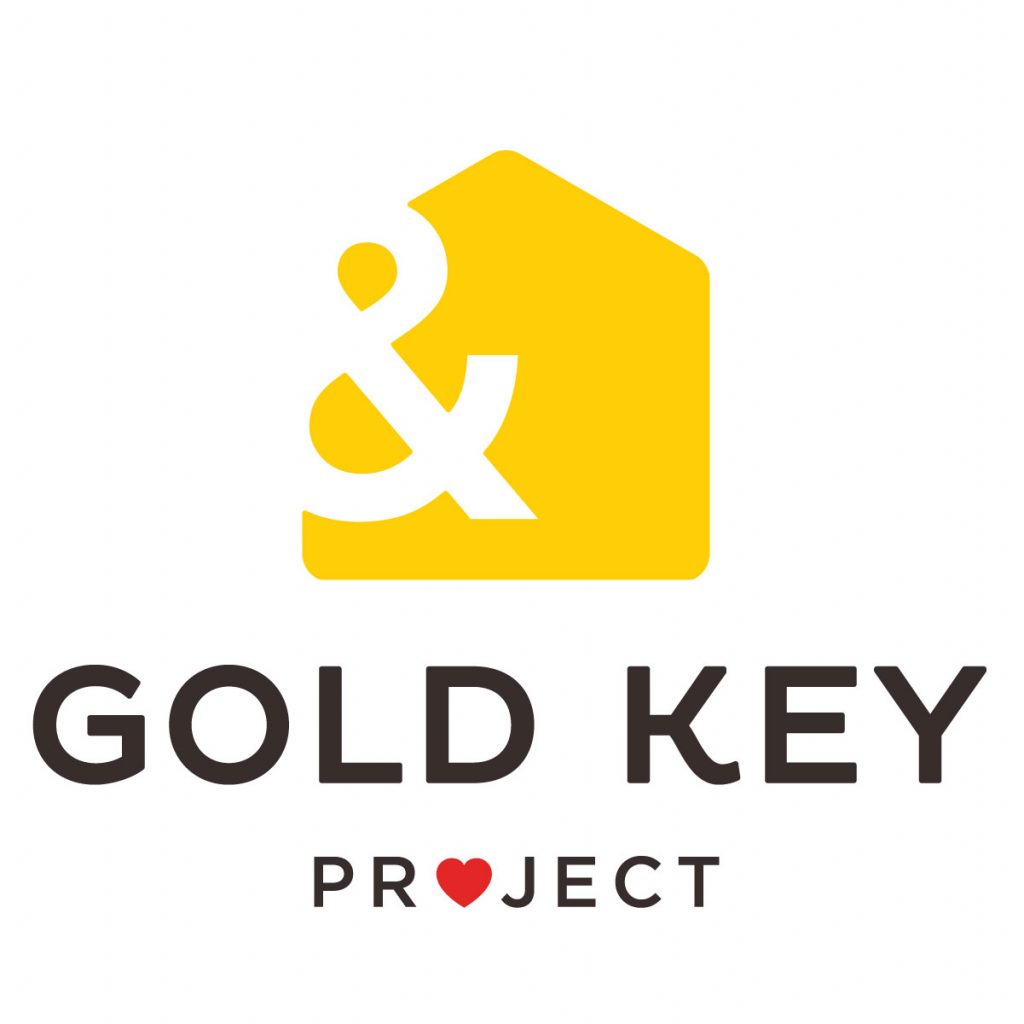 The two powerhouse organizations realized that collaborating could be a collective win-win—and they were right. "And the Gold Key Project was born," says Greenberg.
For over a year, ReeceNichols and RMHC-KC worked together to create the initial four-month pilot program involving 38 ReeceNichols agents in Kansas City. It launched in March 2020, right before the pandemic hit, and lasted the duration of the first wave. Despite the turbulence of the real estate market at the time, the Gold Key Project surpassed its goal by over 500%, donating a whopping $31,000 and providing 310 nights for families to stay at the Ronald McDonald Houses in Kansas City. Agents committed to donating $100—the cost of a night's stay—from each transaction they closed to the Ronald McDonald Houses in Kansas City. Soon, buyers and sellers were also on board, wondering how they could help.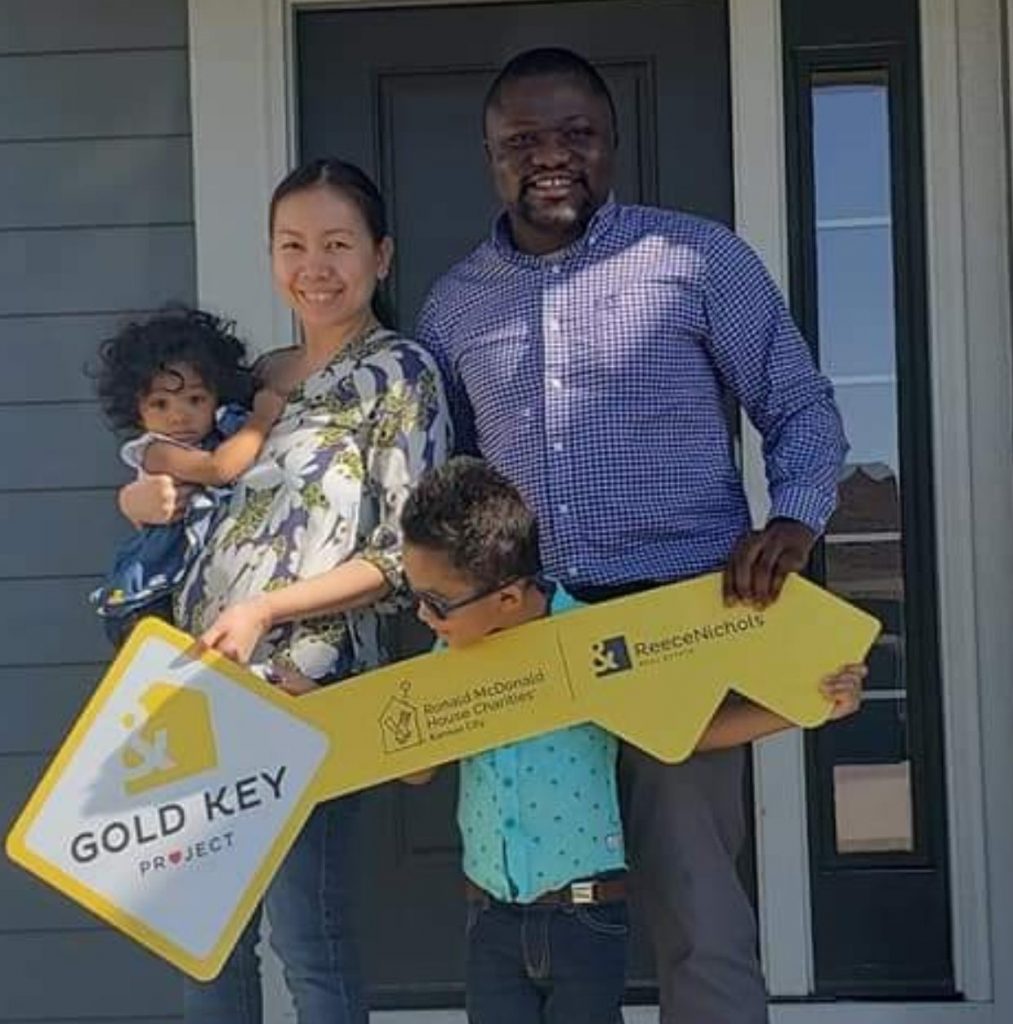 Response was astonishing from both agents and their clients, Frazier says. "It's amazing how many of our agents—or someone in their family—have used the Ronald McDonald House," he says. "And when we tell clients what we're doing and that we're donating a portion of our commission, clients want to be on board. It's real estate that feels right. We're giving back to the community and giving back to people who are really in need."
This year's Gold Key Project will benefit not just Ronald McDonald House Charities in Kansas City, but in Wichita, Springfield, and Joplin as well. The Project will run until October 31st with well over 250 Gold Key agents now in the mix. The goal is to raise $100,000 this year. "I'm pretty confident we'll hit our goal and then we'll set a new goal," says Frazier. "These are some of the top agents in the country, some who have 30-40-50 transactions a year."

Greenberg hopes this is the beginning of a beautiful and long-lasting relationship even outside the Gold Key Project. "Once we're open for volunteers, they'll have agent teams that come and make dinner for our families," she says. "All of this will make a huge difference in the lives of families at Ronald McDonald House."
And with so many boots on the ground, it's a perfect opportunity to help each city raise much-needed funds. "It's not just agents in KC. It's agents in Joplin, Springfield, and Wichita," she says. "We believe very much in local fundraising, local relationships, local benefit and helping local families. Agents will help their specific communities. Plus, every penny stays local."

Here in Kansas City, there are three different Ronald McDonald Houses, plus a family room inside Children's Mercy. "We have 87 rooms. And what we do is pretty special," says Greenberg. "I always describe the work as sacred—and if the person you love is sick, if your child is sick, that's the scariest, most vulnerable moment of your life. We're serving families in that tender, difficult space, and we take care of them so they can take care of their kids."
ReeceNichols's lending partner, Prosperity Home Mortgage, LLC, is also pledging to give a donation to Ronald McDonald House Charities. After its first full run this year, the Gold Key Project will continue as a yearly program.
Click here for more information about the Gold Key Project.