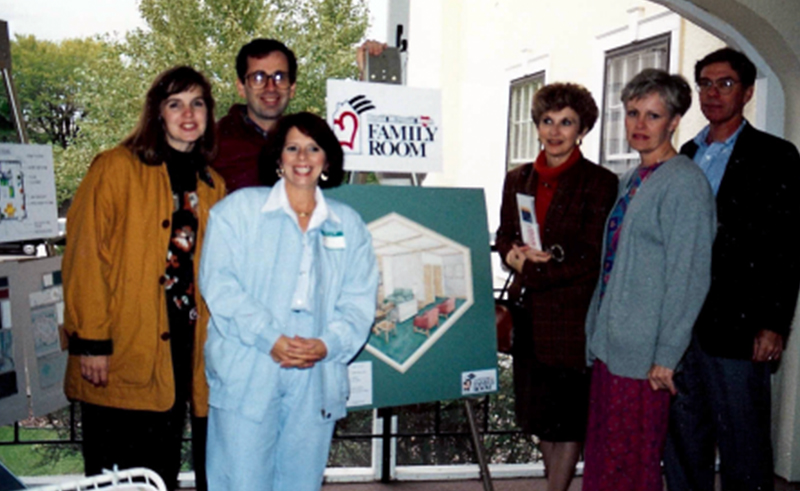 When a child is sick parents always want to be close by. But do you ever wonder where the parents of critically ill children stay when they have a kid in the hospital?
About 30 years ago, Ronald McDonald House Charities of Kansas City (RMHC) asked that question, and they answered it too. The local charity opened a campus on Hospital Hill that includes three houses where families stay for free as their children fight sickness (leukemia, heart transplant, cancer, etc.) at local pediatric hospitals, but it didn't take long before the charity saw the need for family rooms inside the hospital for families with the sickest children.
So, RMHC opened a family room at KU Medical Center complete with a place to sleep, laundry facilities, and private bathrooms. The Ronald McDonald Family Room later moved to Children's Mercy Hospital in 1997, and the model has been copied 266 times across 28 countries.
On February 15, the ribbon was cut to the Kansas City metro's second Ronald McDonald Family Room at Overland Park Regional Medical Center. The space will serve families with infants and children hospitalized in the hospital's 70-bed Level III neonatal intensive care unit (NICU) and the pediatric unit (PICU).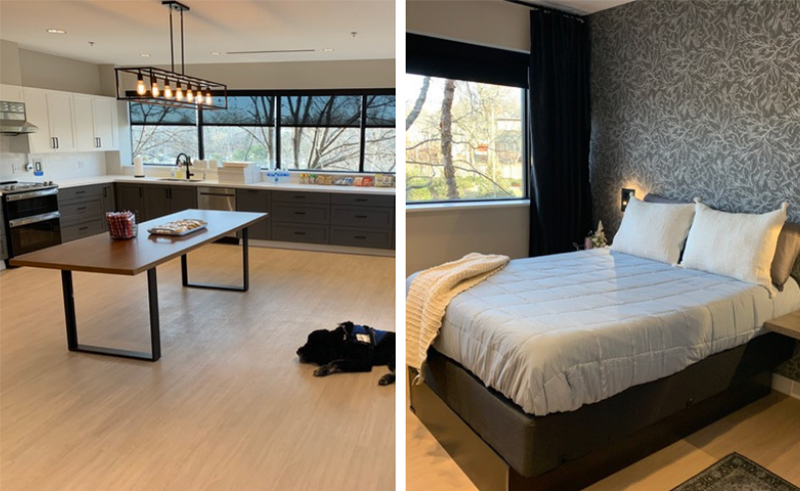 "We are so proud to be the first Ronald McDonald Family Room in the world and are excited to open another here in Overland Park Regional Medical Center to serve families with sick children," says Tami Greenberg, CEO of RMHC-KC.  "While it is almost 30 years later, our mission remains the same: we want to be there for families of sick babies and children when and where they need us."
Designed by Perspective Architecture + Design and built in partnership with J.E. Dunn Construction, the 2,500-square-foot, $1.45 million family room features four bedrooms, a living room space, private bathrooms, a full kitchen/dining area, and laundry facilities for families with sick babies or children.  
"The completion of the onsite Ronald McDonald House Family Room will offer families facing the stress of having their baby or child in the hospital a place to retreat and recharge during a challenging time," says Matt Sogard, CEO of the hospital. "This will allow our families—many of whom travel hundreds of miles away from their own home—to concentrate on their child."