Anyone else longing to throw some clothes in a suitcase, pack some snacks, cue up a favorite playlist, and hit the open road?
After more than a year of staying close to home, many people (full disclosure: me included!) are ready for a change of scenery. And thanks to Kansas City's prime location in the heart of Midwest, you can plan anything from a family-friendly adventure to a romantic escape within a few hours or less of home.
Wherever your destination, keep pandemic protocols in mind as you travel. Just as you'd stock up on supplies and get your vehicle checked before you depart, don't forget to grab some extra masks, antibacterial wipes, and hand sanitizer.
When you arrive, look for as many contactless options as possible, including at your hotel or lodging (for ideas, see sidebar). Maintain social distancing whenever you can. And do a little homework before you go. States—and even cities—have varying pandemic requirements, from mask mandates to capacity limits. Use convention and visitor's association websites and social media channels to get up-to-date information. Bookmark sites like Tock or download apps like Open Table or Yelp to explore dining options, including patio seating, and make reservations.
Now, the only question is where you'll go first! Consult our round-up of popular road-trip destinations, including can't-miss attractions and other pro tips. Let's hit the road:
---
Head South
Northwest Arkansas: Rogers, Bentonville, and Beaver Lake | Distance: 210-231 miles*
*Mileage is mapped using The City Market as a starting point.
You could easily make a week or more out of touring picturesque northwest Arkansas. From Highway 71, hop on Scenic Highway 12, which leads you through historic downtown Rogers, along Beaver Lake and into Eureka Springs. You'll instantly relax as you travel through the lush forests of the Ozarks, and also find plenty of places to stop and browse, including Lookout Mercantile, a modern-day general store featuring furniture, décor, and more made by local craftsmen; and War Eagle Mill, the only working water-powered grist mill in the state. Stock up on flours, jellies, jams, or stop for lunch at the on-site café.
If you're missing the water, you'll love the gently lapping waves of Beaver Lake, a nationally renowned bass-fishing destination that's also a popular choice for kayaking, swimming, and boating. You can even scuba dive in the lake's clear water. The Beaver Lake Outdoor Center in Rogers is a full-service destination for rentals, including kayaks, mountain bikes, tubes, and more.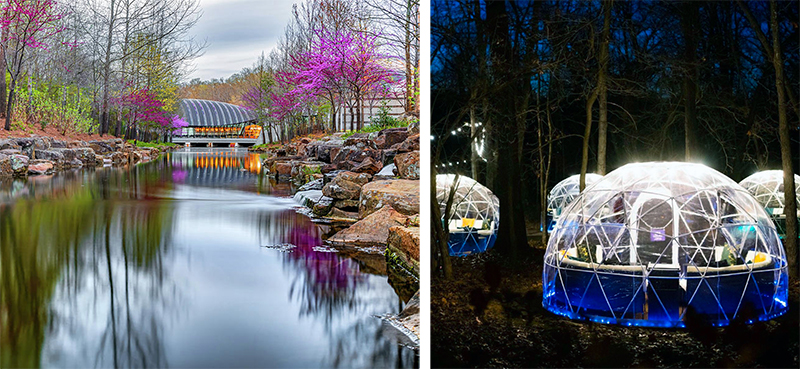 If Beaver Lake is the focus of your trip, consider staying in nearby Rogers, or browse a number of cabins and other vacation rentals available in the area. Rogers offers a laid-back, small-town vibe complete with museums, art galleries, and shopping. Don't miss Ozark Beer Company or the Saturday morning downtown Rogers farmers market (DTR for short). Build up an appetite and then work your way through The 1907, a historic building that now houses a food hall of sorts, complete with a coffeeshop, modern Mexican cuisine, craft cocktails, shops, and more.
Nearby Bentonville is another lodging option, especially for art lovers. Get lost in the gorgeous work on display at the Crystal Bridges Museum of American Art. For a truly immersive experience, rent a Forest Globe, surrounded by the beauty of the museum's North Forest. Relax in a private, lighted globe as you sample savory and sweet cuisine from the chef's menu, along with cocktails, beer, wine, and sparkling water.
Stay at the nearby 21C Museum Hotel Bentonville, sister property to Kansas City's own 21C location and home to both rotating art exhibits and permanent installations. Dine and drink at hotel restaurant, The Hive, and stroll over to the Crystal Bridges Museum. Or enjoy an upscale dining experience at The Preacher's Son, a restored church just steps away from the city square.
To better enjoy the refreshing Ozarks scenery, pack your bike and take advantage of Bentonville's numerous biking trails. Bike rentals are available at Phat Tire Bike Shop, MOJO, Spoke Adventure, and The Hub Bike Lounge.
Eureka Springs, Arkansas | Distance: 229 miles
Check Eureka Springs off of your travel bucket list and you can say that you've visited an entire downtown area that's listed on the National Register of Historic Places.
History buffs will especially love the mesmerizing sight-seeing throughout the city, from downtown streets lined with boutiques, museums, and restaurants to neighborhoods of stately Victorian homes that wind along the cliffs of the Ozarks.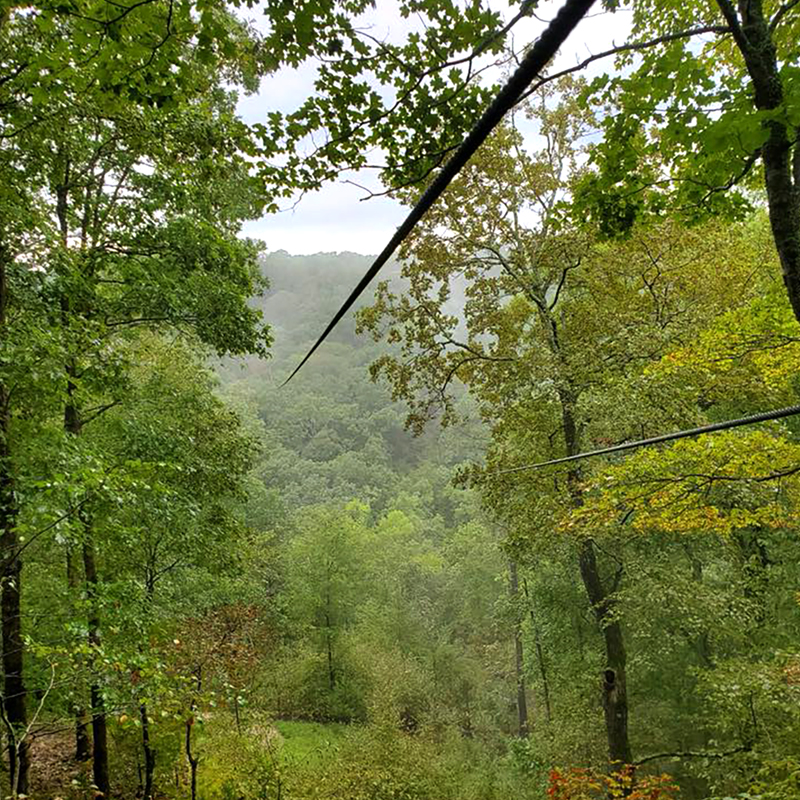 Craving a little thrill-seeking? See the Ozark Mountains from a high-speed perch at Ozark Mountain Ziplines. Or spend an evening at Flickering Tales, where you'll settle in for retellings of haunting folktales passed down for generations within the Ozarks and Appalachian Foothills. Note: Eureka Springs is a popular destination for ghost hunters, so keep your eyes peeled for supernatural companions.
Other must-see attractions include Beaver Bridge, better known as "the Little Golden Gate." Pictures are a must! Descend into the depths at Onyx Cave Park, a living cave filled with incredible formations. Radio-guided tours are available and last about 30 minutes.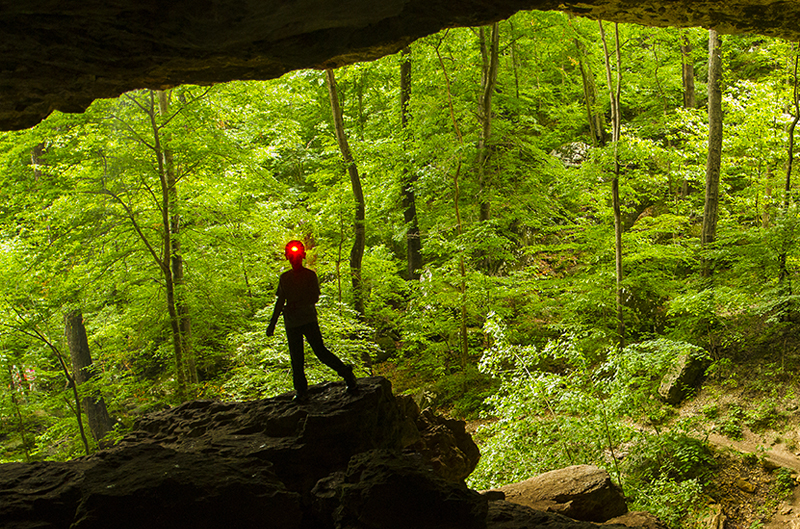 When it's time to eat, kick back on the sizable patio at Eureka Grill or grab a towering Reuben sandwich at the Cat House. The Gazebo Restaurant's Victorian atmosphere is ideal for a history-focused trip. Or stick with the below-ground theme and stop into Grotto Wood-Fired Grill and Wine Cave, which offers a mouthwatering mix of small and main plates and some of the most unexpected restaurant scenery you've encountered.
Springfield, Missouri | Distance: 167 miles
Act fast and you could get big savings on your Springfield trip. The local Convention & Visitors Bureau is offering a free night's stay if you visit by June 27, 2021, stay at least two nights and visit a minimum number of attractions and restaurants. Get details here. 
As pandemic precautions continue, you may want to spend the majority of your time outside—and Springfield has plenty of options. Plan a day to float or kayak on the James River, part of Missouri's larger Ozarks system. Pack a picnic and pull over at one of the river's gravel bars to rest and refuel.
Have you heard the legend of Springfield-style cashew chicken? In 1963, chef David Leong invented the dish that's now served worldwide. Bite-sized pieces of chicken are fried, then smothered in a delicious brown gravy topped with chopped scallions and cashews. It's easy to find cashew chicken on Springfield menus, but you can't go wrong with a stop at Leong's Asian Diner.
Springfield native Dave Burgess recommends Mexican Villa, which serves "what someone from the Ozarks imagined Mexican food to be in the 1950s." He recommends the Sancho, served enchilada-style, and recommends taking home a bottle of their house-made hot sauce.
Other culinary highlights include the original Hurt's Donuts, Nonna's for Italian food or Rama Thai, tucked away on a picturesque residential street. While you're downtown, visit The Gillioz Theater, a refurbished theater that hosts a late-night talk show called The Mystery Hour. Check out episodes on YouTube before you go.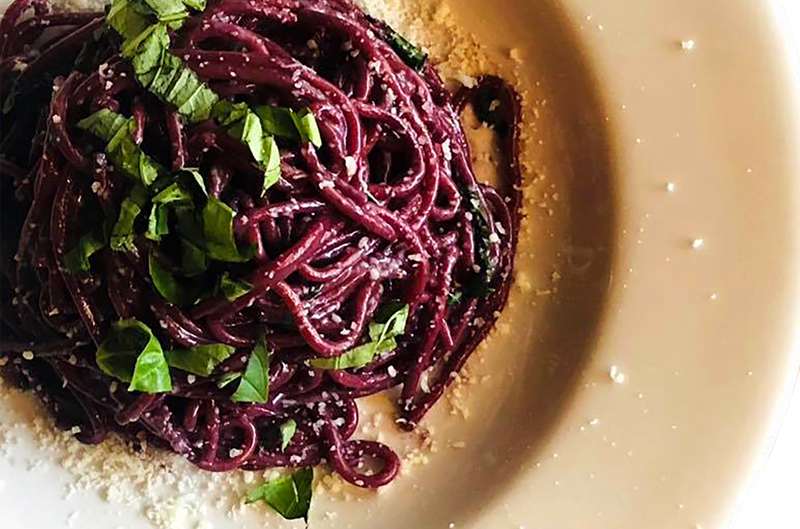 Thirsty? Make a pit stop at beloved local brewery, Mother's Brewing. Live music venue, restaurant, and cocktail bar, The Royal, opened last year inside a former art gallery in Springfield's Rountree neighborhood, an area that's attracted a number of local restaurants and other businesses.
---
Head North
Des Moines, Iowa | Distance: 221 miles
One of the best parts of a road trip is you have your car handy for impromptu exploring! While you're in Des Moines, don't miss a jaunt to Madison County Winery. It's on the way to Des Moines, so you could make a pit stop to stretch your legs and stock up on local wine and craft beer. You'll be right by the area's iconic covered bridges, too!
If you're a fan of the Kansas City locations of Up-Down or Raygun, visit the original spots in Des Moines. Collectamania's thrift and vintage selection offers a fun trip down memory lane. Stop by The Republic on Grand for rooftop cocktails and small plates, Alba Restaurant for delicious fine dining or Eatery A, a casual Mediterranean restaurant outside of downtown Des Moines.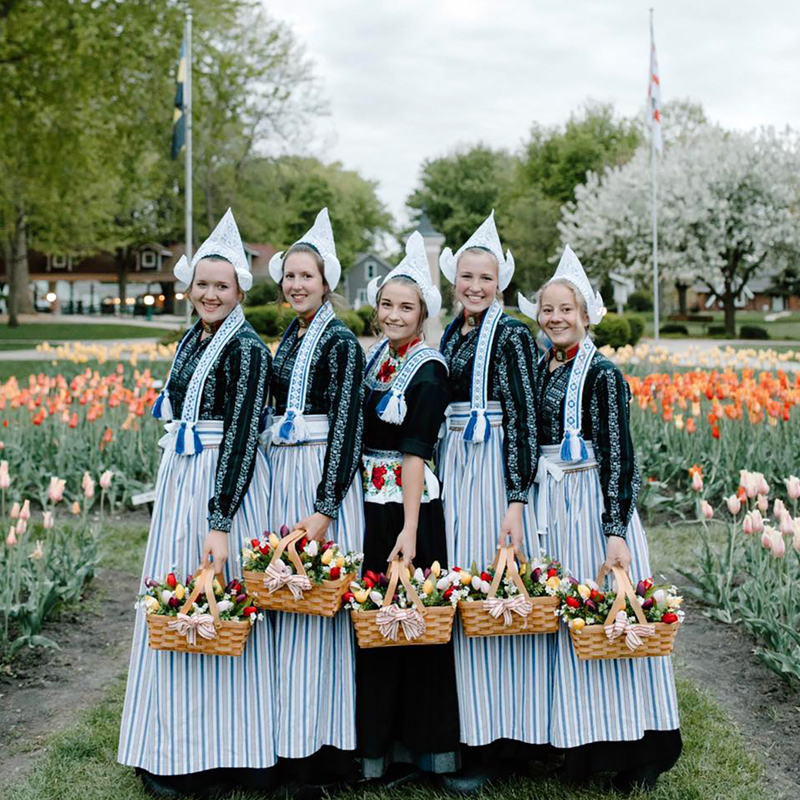 Bonus stop: Who needs a trip to Holland when you can experience the magnificent tulips of Orange City, Iowa? Take the scenic route to or from Des Moines—Orange City is a little over 3 hours west and enjoy the annual Orange City Tulip Festival, May 13-15. Enjoy wooden shoe carving demonstrations, horse-drawn trolley tours, performances, markets, and so much more.
Omaha, Nebraska | Distance: 183 miles
Family adventure? Foodie frenzy? An amorous escape? No matter what type of trip you're planning, Omaha is ready.
Family-friendly favorites include the Henry Doorly Zoo and Aquarium, described as "the ultimate interactive zoo experience." Don't miss the world's largest indoor desert, a sprawling African Grasslands exhibit, and a state-of-the-art sea-lion habitat. Check the zoo's website for updated exhibit closures and safety guidelines. The kiddos will also love a trip to the Bob Kerrey Pedestrian Bridge, where you can take your picture while standing in two states at once (if you share on social, include #ItHappensOnBob). Use Omaha's bike share, Heartland B-cycles, for a fun and active way to explore favorite attractions like Omaha's Old Market.
You could also grab your sweetie or a couple of friends and enjoy a delicious weekend eating and drinking your way through Omaha. Try Proof, a whiskey and bourbon bar; Berry & Rye, an aboveground speakeasy that serves Kansas City's own J. Rieger & Co. spirits; elegant New American dining at V. MERTZ; or classic French cuisine and cocktails at Le Voltaire. Enjoy pre-dinner drinks in the comfy club chairs at the second-floor Drastic Plastic, part vinyl shop and part cocktail lounge, then head downstairs for a daring dining experience at horror-themed The Monster Club (lots of options for vegetarians, FYI). Don't leave without perusing the delightful selection of thrift, vintage, and pop culture-centric items at The Imaginarium Super Store.
Bonus stop: Head about an hour southwest of Omaha to Lincoln, Neb. for cocktails at The Other Room, the first establishment founded by Kansas City's beloved Jill Cockson, the brains behind Swordfish Tom's and Shawnee's Drastic Measures.
---
Go West
The Flint Hills, Kansas | Distance: 131 miles to Cottonwood Falls, Kan., along the Flint Hills National Scenic Byway
The Flint Hills encompass an incredible 9,936 square miles, so the first decision to make is where in the Flint Hills you're headed.
The Kansas Office of Tourism & Travel has a handy, two-page digital guide that includes an easy-to-read map of the area, complete with helpful tips like scenic byways and nearby cities.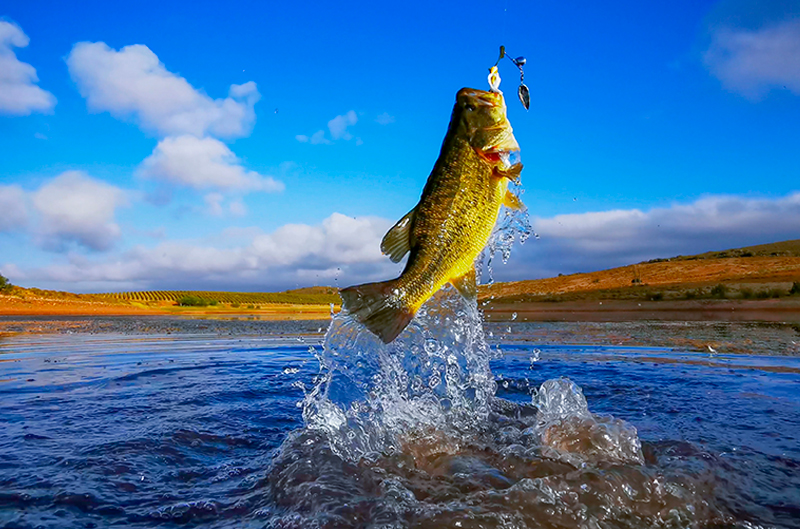 One popular destination is Cottonwood Falls, a picturesque small town in the heart of the hills. Split your time between exploring the town and the surrounding prairie. In town, don't miss the historic Chase County Courthouse, built of walnut and limestone and finished in 1873. Fun fact for your next trivia competition: the Chase County Courthouse is the oldest Kansas courthouse still in use. Explore the Prairie PastTimes Arts & Crafts, a co-op that represents more than 40 artists, most of whom live in or near the Flint Hills. Enjoy house-made pasta, mouthwatering barbecue, brick-oven pizzas and more at Keller Feed & Wine, or steaks, sandwiches, and pasta at Grand Central Hotel & Grill.
Outside of Cottonwood Falls, spend the day hiking through the Tallgrass Prairie National Preserve and be on the lookout for bison! Keep your phone handy and dial 620-805-3185 to connect to an audio tour. Chase State Fishing Lake is another beautiful hiking destination complete with trails, small waterfalls, and the namesake body of water, plus a gorgeous array of wildflowers, picnic tables, and fire rings.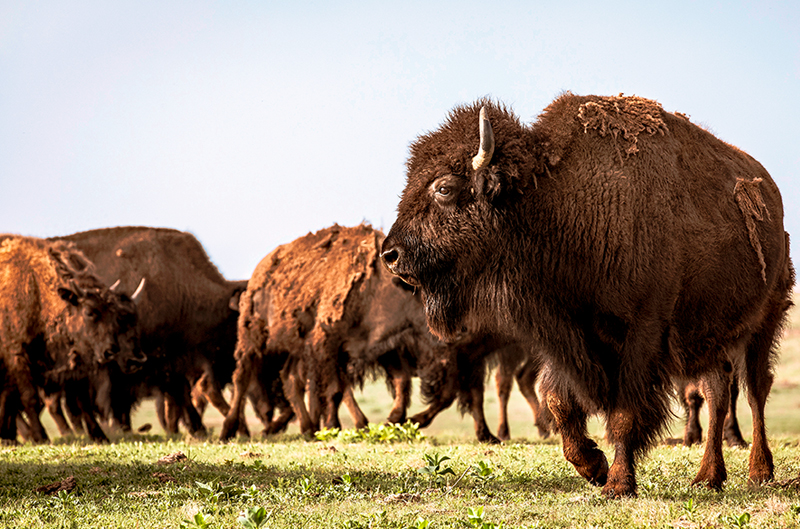 As an FYI, other cities within the Flint Hills include Council Grove, Emporia, Alma, Manhattan, and El Dorado, to name a few.
Bonus stop: Take the long way home from Cottonwood Falls and stop in at Prairie Fire Winery & Candle Co. in Paxico, directly off of Interstate 70. The owners describe the winery as a "dirt to glass" operation—everything from planting to consumer consumption is handled on-site. Make your way through more than 17 different labels of wine, including a range of reds and whites.
Wichita, Kansas | Distance: 195 miles
Outdoor and family-friendly attractions abound in this Sunflower State hub. Take a ride on the carousel at Botanica; explore The Bartlett Arboretum, one of the oldest arboretums between the Mississippi River and the Rocky Mountains and owned by Robin Macy, a celebrated musician and founding member of The Chicks; or be among the first to cheer on Wichita's new baseball team, Wind Surge, at the newly built Riverfront Stadium.
Feeling thirsty after all of that exploring? Norton's Brewery offers outdoor igloos to provide additional pandemic protection. And for a truly unforgettable drinking and dining experience, head north about 20 minutes to Kechi, Kansas, and lose yourself in the picturesque surroundings of Elderslie Farm.
Laine Alter, a real estate agent and Wichita resident, says Elderslie Farm is "a true farm-to-table experience. In the spring, you can feed baby goats or stop by their creamery to buy cheese and gelato."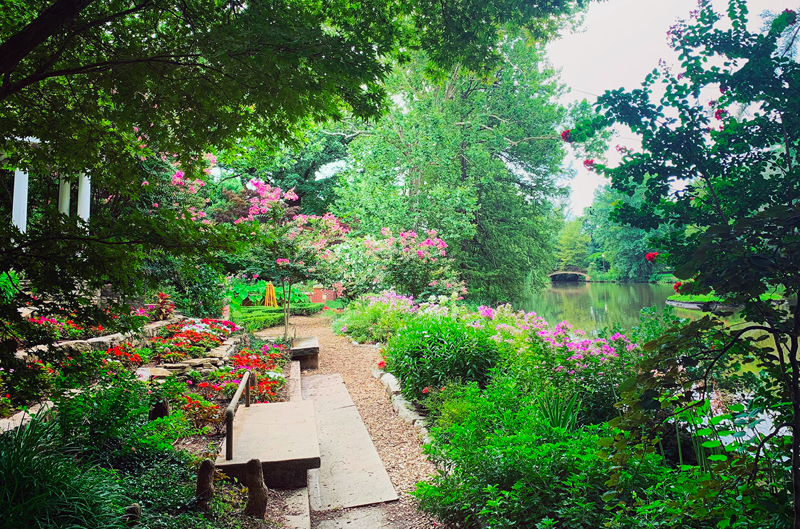 Sip and snack on the farm's scenic patio, or head inside the restaurant for a prix fixe meal. Alter's insider tip: ask the Elderslie Restaurant's chef, Katharine Elder, to sing to you while you eat—she's a trained opera singer.
---
Eastbound
St. Louis, Missouri | Distance: 248 miles
Ditch the car and instead hop aboard an Amtrak train to cross the state. You'll average the same amount of travel time but be able to kick back and relax with a book or movie or simply watch the Missouri scenery roll by.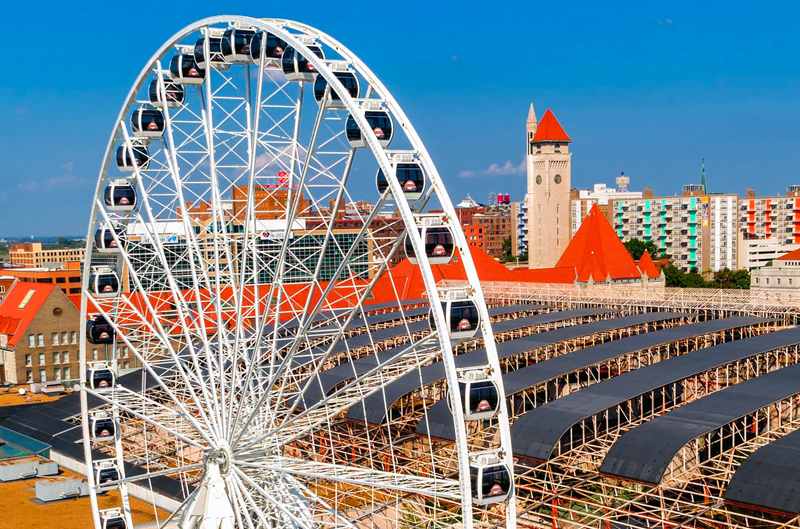 Once you disembark in the heart of downtown St. Louis at Union Station, you'll have no shortage of places to see, including attractions like a carousel, mini golf, and the St. Louis Aquarium. For a towering view of the St. Louis skyline, hop aboard the St. Louis Wheel, a 200-foot-high observation wheel with 42 enclosed, climate-controlled gondolas that seat up to eight.
Don't miss The Gateway Arch, which was recently expanded to create a sprawling park that connects the arch to the Basilica of St. Louis, the first church west of the Mississippi River (yes, you can still stop in for daily mass).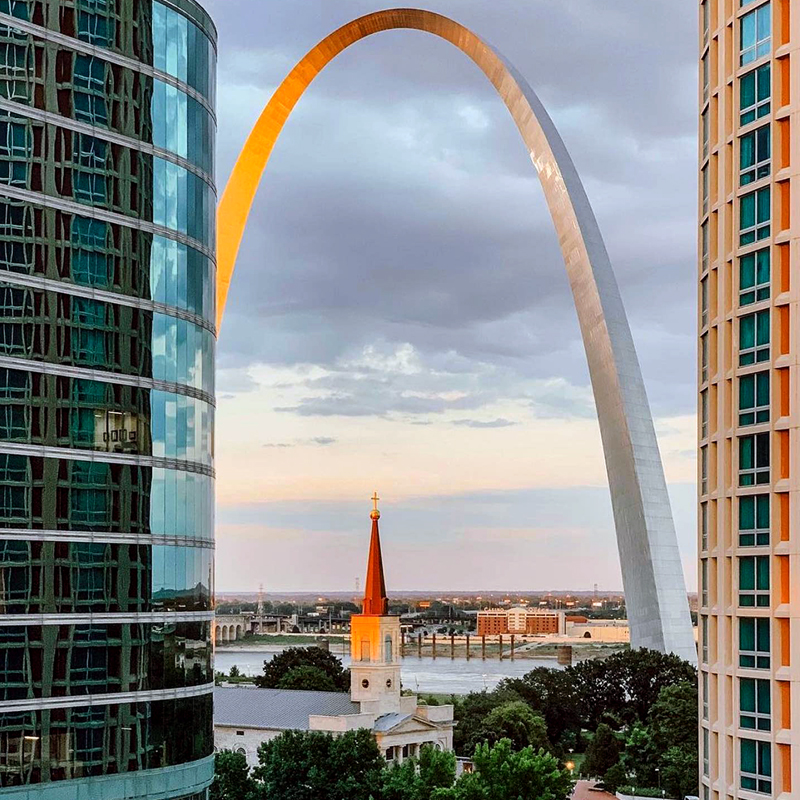 Of course, you're going to need fuel for all of this sightseeing! Does St. Louis have better deep-dish pizza than Chicago? Judge for yourself at Pi Pizzeria, which serves crusts sprinkled with cornmeal for extra crunch. Be sure to get an order of warm, crusty bread served with roasted, spreadable garlic cloves. Hold your own Kansas City vs. St. Louis barbecue competition with a stop at Salt + Smoke in the Delmar Loop, a wonderful place to stroll, shop, and eat. St. Louis resident Court Hinton recommends the burnt-end ravioli. And for Italian food, there's no better destination than beloved neighborhood The Hill, three miles south of Forest Park. Stop and pay respects at Mama Campisi's, the birthplace of toasted ravioli. "They melt in your mouth," Hinton says. He also recommends the duck fried rice at St. Louis Chinese Cuisine, soul food at the Upper Crust or cafeteria-style plates at Mom's Diner.
---
Unforgettable Accommodations
Kansas City resident David Johnson and his husband, Stephen Powell, have enjoyed several safety-focused road trips throughout the pandemic. Johnson's lodging tip: "Find a vacation rental with a kitchen and cook for yourself or find a hotel that's offering room service or offers a kitchenette."
Consider these unforgettable vacation rentals as you plan your trip: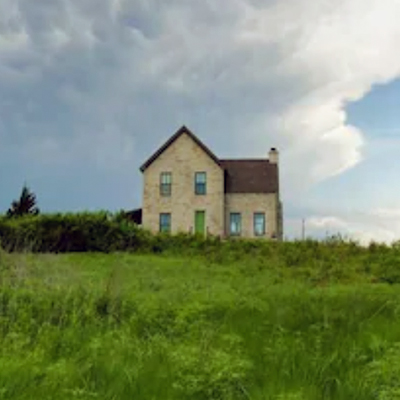 Prairie Privacy in the Flint Hills
Johnson and Powell have booked this secluded hilltop home before and Johnson says it's his favorite vacation rental yet. The 2,200-square-foot home sleeps six with two bedrooms and 2 ½ bathrooms. Step outside and immerse yourself in a sea of grass. A nearby pasture is an idyllic retreat for hikers, artists, and photographers. Kick back on the sprawling porch, which surrounds all four sides of the house.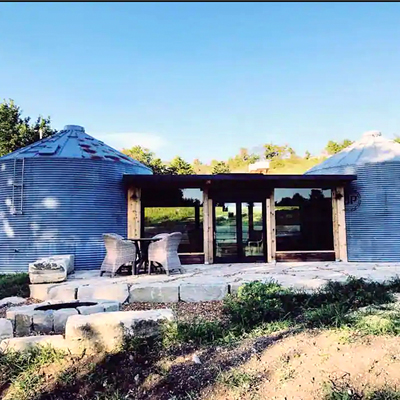 Stay in a Silo
The Konza Cabin in Manhattan, Kansas, immerses you in farm life in the midst of the Flint Hills. The cabin is cleverly constructed out of two reclaimed grain bins connected by a glass atrium. Property features include a full kitchen, an outdoor fire pit, two bedrooms, and one bathroom for a total occupancy of four people. You're just seven miles from Manhattan, so spend the day exploring "The Little Apple" or plan an entirely nature-focused retreat.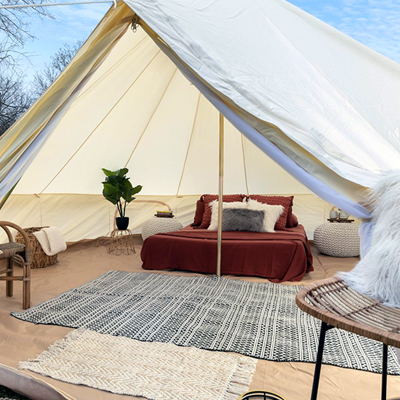 Elevated Camping Retreats
Heather Shelton and Tiffany Watts recently launched Suite Tea, a glamping experience that offers a serene and luxurious way to experience the outdoors. The first glamping site is open at Watkins "C" Ranch in Kansas City, Kansas, and includes boho-esque tents in different sizes to accommodate various groups. In addition to posh lodgings, guests will enjoy activities like outdoor yoga, hikes, holistic massage, and picnics.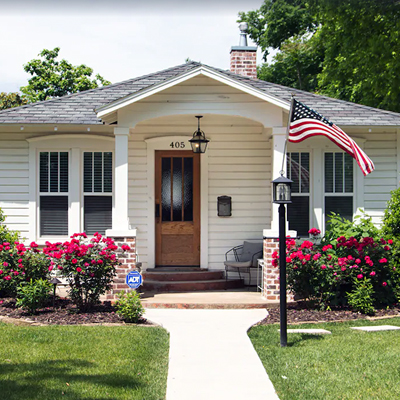 Renovated Cottage Near Town Square
This quaint guest house, renovated in 2018, is within walking distance to downtown Bentonville and the Crystal Bridges Museum of American Art. The cozy cottage includes a front bedroom that sleeps two and a full bathroom complete with a 100-year-old clawfoot tub. The original kitchen nook is intact and includes a kitchen island with seating, the perfect perch for morning coffee or afternoon happy hour.