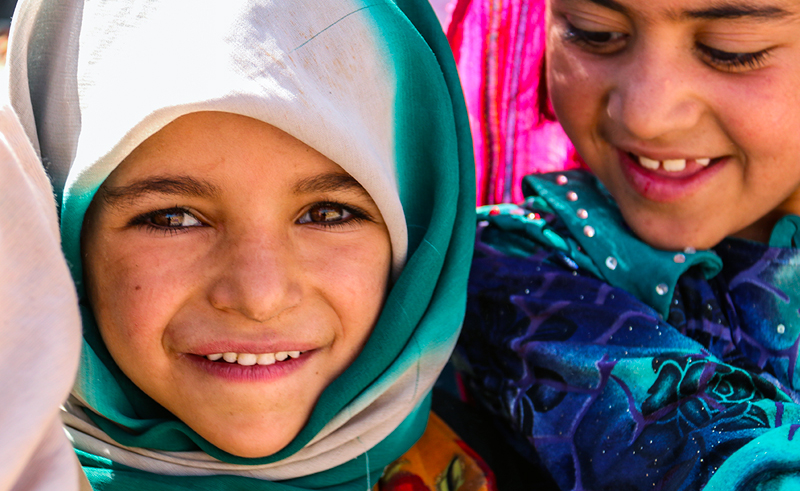 The images from August 15th were vivid—thousands of Afghans ran across the tarmac, desperate to claim one of the coveted spots on an Air Force jet leaving for a neighboring airbase. Automatic rifles and a surly grimace were the uniform du jour in government buildings, as Taliban leaders displaced the Americans that had fought beside a generation of Afghan citizens. Families were separated, and hasty plans for reunification were made, somewhere in the hazy future, somewhere safe. 
The fall of Kabul to Taliban leaders marked the abrupt end to American involvement on the ground in Afghanistan. Still, it kicked off a different kind of involvement—the resettlement of Afghan refugees in the United States. While many refugees found safety in neighboring countries, many were shuttled to military bases where they were held until the United Nations and the American government could find the right place for them to land. Afghans that liaised with the American military are now settling in the United States, with many coming to Kansas City. 
Kansas City is no stranger to welcoming refugees. According to Ryan Hudnall, executive director of Della Lamb, we are home to the second-largest population of Sudanese refugees in the nation. We've recently welcomed a large population escaping from the Democratic Republic of the Congo as well. 
A Network of Aid
Refugee resettlement is a complicated process, says Hudnall. Della Lamb is just one organization working with the American government and the U.N. to find permanent homes for the Afghans. Jewish Vocational Services, Catholic Charities, Refuge K.C., and many more organizations welcome the sudden influx of immigrants. 
Despite what many may assume, resettlement in the United States isn't a foregone conclusion. Aid programs try to find places where refugees could assimilate as quickly as possible, especially culturally. According to Hudnall, those that head for the United States typically have ties to the U.S. Those heading to the U.S. now were directly aiding American forces during their 20-year stay. 
While resettlement is usually a fairly standardized process, the emergency nature of the Afghan flight has stressed resources for everyone working on resettlement. While Della Lamb resettled 57 people in the fiscal year of 2021, they have welcomed 357 Afghan refugees since Thanksgiving. Hudnall expects more will have arrived by the February 15th deadline set by the U.N. for all refugees to be in their eventual permanent cities. 
"This is unlike what resettlement normally is—there's an urgency because of the evacuation," Hudnall says. "We normally get two to four weeks to find housing, furnish it, and prepare for our new neighbors. With the Afghan refugees, we're getting a week." 
''This is unlike what resettlement normally is—there's an urgency because of the evacuation. We normally get two to four weeks to find housing, furnish it, and prepare for our new neighbors. With the Afghan refugees, we're getting a week."

–Ryan Hudnall
Because the numbers are so large, the process is changing a bit. Instead of going directly to individual homes or apartments, families are housed in a hotel while waiting to find housing. Shelter is always the priority for resettlement, but it's also one of the hardest to find in today's housing market. 
Unlikely Allies
Della Lamb and other organizations look for support from varied sources to deal with the sudden pressure. Financially, federal aid is available to defray the costs of housing and feeding people while they wait for homes and jobs to fall into place. But so much more goes into resettlement than just dealing with physical needs. 
Hudnall says that one of the largest wells of support has come from the veteran community. 
"The veteran community hasn't always been associated with resettlement, but in this case, they really raised their hands to help," Hudnall says. "I've heard the strongest language of support from veterans. They call them family, their brothers and sisters in arms."
Robyn Novak is one such veteran. While she never served in Afghanistan, her time overseas in the U.S. Army gave her perspective on the contributions of the Afghans who worked with American soldiers. In her current role as a property manager, she's giving back by leveraging her knowledge to find housing for the families. 
"When I spoke [to Della Lamb] about the numbers of families coming in, it just tugs at your heartstrings," Novak says. "These are families in a completely different country, different climate, and they're leaving family members behind."
Novak has left active duty but still works with soldiers as the 451st Suicide Prevention liaison. After working with many soldiers coming back from Afghanistan and Iraq, she had first-hand knowledge of the bonds formed with many Afghans on bases. 
"These people are your family. They cut your hair, they clean your bathrooms, they feed you. We raised a whole generation there. A whole generation of women didn't have to worry about persecution for walking down the street," she says. "No matter what your political belief, we were there for 20 years, and we have a moral duty to take care of them, the same way they took care of us." 
Novak points out that one of the hardest adjustments to Taliban rule will be for women. Since the takeover, most women's rights have vanished, and those women that remain no longer have the same access to medical care, education, or earning opportunities.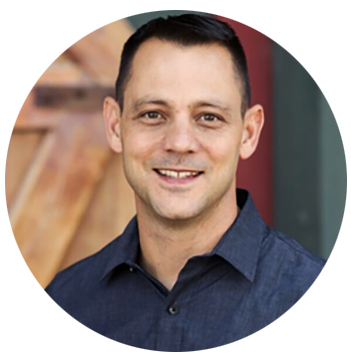 Steps of Progress
Organizations such as Della Lamb are working with individual volunteers like Novak, and smaller organizations, of which Refuge K.C. is one. Rich Casebolt heads up this faith-based organization to welcome new refugees with a message of hope. While Refuge K.C. isn't a resettlement agency, they try to fill in the gaps wherever possible. Right now, that means acting as the welcoming committee. 
"We want to welcome our new American neighbors holistically and attend to their mental, spiritual, and emotional well-being," Casebolt says. 
Part of that welcome manifests as serving their most basic needs, such as transit from airports to the temporary housing at the hotel or providing volunteer support to help mealtimes flow smoothly. By offering a warm welcome, they offer a soft place to land for people that Casebolt describes as being in "earthquake mode." 
"These people grabbed what they could and got out of houses that fell behind them," Casebolt says. "They've escaped with their lives, and some bring more resources than others, but all of them are suffering a loss—the loss of their homeland, their relationships, their sense of security, and their identity." 
Now that they are in their final city destination, some refugees are relaxing a little. Casebolt says that some are still restless until they find their permanent housing. Afghan society is very communal, but they also love the outdoors. And while Afghanistan does have a winter season, Missouri's harsh climate may still come as a shock. 
Continuing Challenges
Housing is hard to come by, but it's also only one part of the resettlement equation. Hudnall says that the language barrier is difficult as well.
"Because of their connection to the U.S. military, we're finding that some people are fluent in English," Hudnall says. 
Della Lamb is beefing up their translation staff for those that aren't fluent. Because Afghanistan was formed along political lines rather than cultural lines, there are two distinct languages—Dari, similar to Farsi, and Pashto. The language difference highlights the fact that refugees are not monolithic.
That language barrier means that the next step in resettlement is typically English language learning. Once again, Della Lamb and other resettlement agencies reach out to other organizations for support, including corporate partners, public libraries, and faith-based organizations. 
"The school districts play an exceptionally important role," Hudnall says. "In the past decade, so many school districts have rethought their ESL programs because of those coming from English as a second language home or non-English speaking homes. There's a rising tide that is starting to engage." 
Hudnall says that several schools, including North Kansas City, are beginning to offer refugee-focused classes. Similarly, the Kansas City Public Library system offers the Refugee and Immigration Services and Empowerment (RISE) program, which helps with language skills, financial planning, and pathways to citizenship.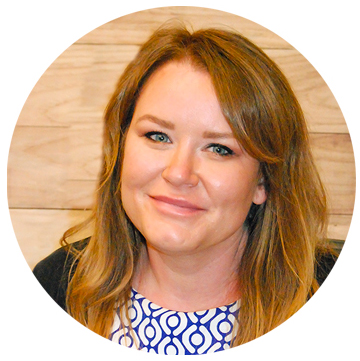 The Outreach Continues
As time soldiers on, Casebolt says there is progress. He estimates roughly a quarter of the families that initially came into the hotel have found permanent residences, but that leaves hundreds left waiting to start their new lives in earnest. 
Since the numbers are so much larger than usual, Hudnall says that resources from the federal government and international aid organizations will quickly be depleted. While money is the most significant liquid asset for any nonprofit, Hudnall says that another valuable resource that people can give is time. 
"I heard a statistic recently that said that 80 percent of immigrants had never been invited into an American's home," Hudnall says. "So many of these other cultures that we are welcoming comes from such a communal aspect. Their rich hospitality blesses you. If I ask for one thing from people, it would be to be a friend to these people." 
Hudnall says that conversing with those learning English can be a powerful tool. And for those with families, thousands away from the only place they've called home, a friendly face can be a huge blessing. 
Della Lamb and other organizations need labor and materials outside of relational gifts. Although they lack the storage space for furnishings for all the homes they hope to find, they partner with Flourish Furnishings, which can accept donations of gently used furniture and decor. 
Another way to help is by providing employment. While aid organizations subsidize the first 90 days of housing costs, the ultimate goal of any resettlement agency is coordinating self-sufficiency. Assisting a refugee in putting together a resume or job hunt is invaluable. Similarly, helping children enroll in school programs can make a significant impact. 
Hudnall is tired but optimistic. His agency, like many others, is welcoming those that are emotionally and physically traumatized and offers safety in a country that can be harsh in its own ways. But he sees potential in the citizens of Kansas City. 
"It's our fundamental belief that every person has something wonderful to contribute to the city," he says. "Every single person has giftedness and dignity and value. Their presence enriches our city. And we do experience the deep grief of those that have been displaced. We weep with them. But we dream with them too. That's the work we get to do." 
If you're interested in connecting with the refugee community in Kansas City, many organizations need funding and volunteer hours. 
---
Resources and Opportunities
Della Lamb
Della Lamb offers several programs that enrich Kansas City, including refugee resettlement, early education, and youth and recreation services.
Catholic Charities of Northeast Kansas
Catholic Charities offers resettlement services through several programs, including refugee employment, the New Roots For Refugees, and the La Luz Immigration Center.
Jewish Vocational Services
JVS offers refugee resettlement services as well as health services and employment services.
Global F.C.
Global Futbol Club leverages the power of soccer and team play to teach life skills and literacy and connect youth to mentors. They are currently working with refugee children in conjunction with Della Lamb.
K.C. for Refugees
K.C. for Refugees works with resettlement agencies and supports the community through clothing drives, in-home language learning, job placement, and cultural orientation.
Refuge K.C. 
Refuge K.C. is currently filling in the gaps in volunteer hours for resettlement agencies. They put together welcome kits, provide warm clothing, and offer mentorship and tutoring when needed.
Kansas City Public Library
The Kansas City Public Library offers language and acclimation classes through the RISE program.