It's been an unsettling time both physically and mentally for all of us. With the restrictions of social distancing in place, all of the city's studios, gyms, and wellness places have now closed shop.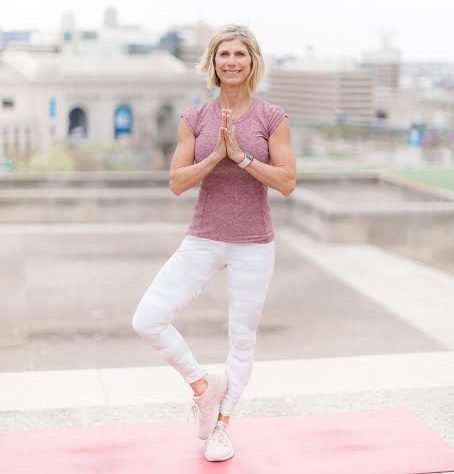 Kansas City fitness trainers, studios, and gyms have come together to offer a variety of virtual classes via Zoom, Instagram Live, Facebook Live, YouTube, and other services.  Some services are free and others accept donations or charge a fee.
If you know of a studio or workout that you have fallen in love with, do let me know.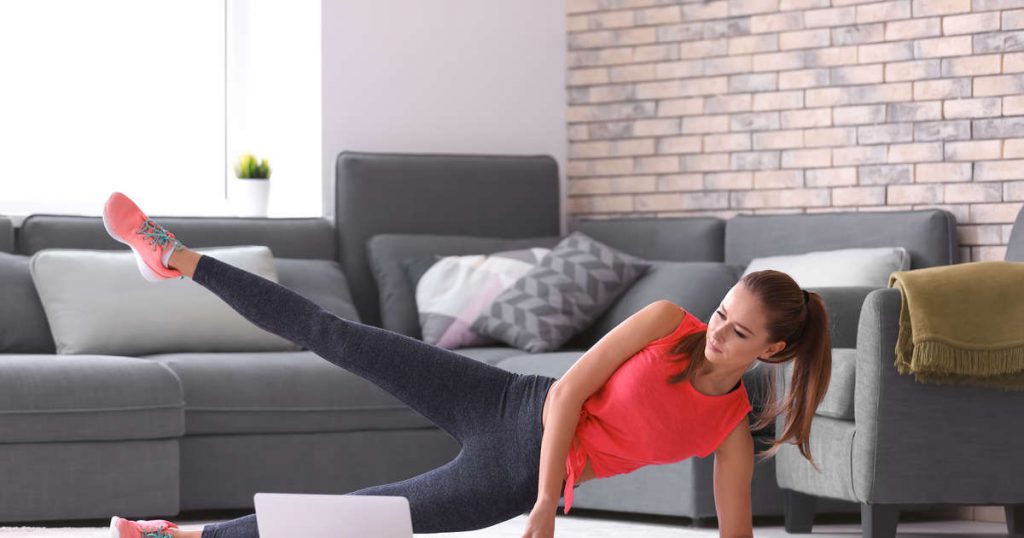 Fitness Fun
Lifetime Fitness is offering Classes on Demand; members and non-members alike can stream cardio, strength, and yoga classes for free.
KC Fit Collective, which is a group of Kansas City trainers, is offering fitness, yoga, dance, and pilates classes on Facebook Live.
Instructors from Fusion Fitness are teaching daily classes on Instagram Live. They offer a mix of cardio, HIIT, barre, and strength classes. Darby Brender—creator of Fusion Fitness and Variety KC—is offering kids' workout classes for all abilities on YouTube and the Variety KC website.
Kansas City trainer Nick Bolton shares his workouts using the OYO Fitness Gym online to clients.
The UN-Canceled Project was created by Run the Edge. It offers four weeks of Amazing Virtual Races in April. Sign up for a 5K, 10K, half- marathon, full marathon or an ultra—all free.
Amanda Rismiller, owner of MojoCycling Studio, and team are posting daily cycling classes and bootcamps on Instagram Live.
City Gym KC is offering a variety of fitness and yoga classes daily at 9 a.m.
Trainer, yoga teacher, and group fitness expert Bree Ginden of KC Fit Coach is teaching daily strength, yoga, andcardio workouts via Facebook Live. Bree also offers nutrition plans for her clients.
Cardio, strength, and core classes are streaming with Health House on Instagram Live daily. Think fun 45-minute full-body workouts with fun tunes.
Trainer and owner of Precise Fitness, Terrance Sanders, is offering personal training group sessions on Facebook.

A team of group fitness instructors called Workout Desperados is streaming Live classes on Facebook—a wild, mixed bag of fitness offerings.
Trainer and fitness coach Michelle Marshall is offering bootcamps, HIIT workouts, and strength workouts thru Facebook Live. The workouts can be found on the mind-body website Marshall Fit.
Personal trainer Mindy Coulter continues to offer sessions online for clients.
BiofitKC is a therapy-based fitness method which provides corrective tools for clients. Trainers will lead Zoom-conferenced bodyweight exercises in your own home.
Need a good old-fashioned ass class? Live Booty Blast and Booty Camp Classes daily through Zoom 9:00 a.m. and 4:30 p.m. at Everfit.
Personal trainer Nicole Kube is offering up 45-60 minute virtual 1-on-1 sessions through Google Hangouts or FaceTime. No equipment needed—just a screen and soft surface (yoga mat, rug or carpet). It's an energizing, body weight workout.

Mind-Body Workouts
Sue Park leads donation-based yin/meditation classes, yoga basics, and vinyasa flow Monday-Saturday at 9 a.m. on Facebook Live. Her email is sueparkyoga@gmail.com.
Kalos Experience, founded by Wendy Zoog, is a heart-centered, mat-based movement class combining cardio intervals, stretch, and meditation. The classes are streaming live on Instagram.
BodyLab—a Lagree Fitness-inspired workout—focusing on core, strength, and flexibility is posting workouts via Instagram Live.
Power Life KC is offering yoga classes for all levels, and power sculpt and restore as well, through YouTube Live.
Kids and adult online yoga classes are being offered daily at Radiant Yoga via Zoom.
Core Power Yoga is offering virtual classes in all formats.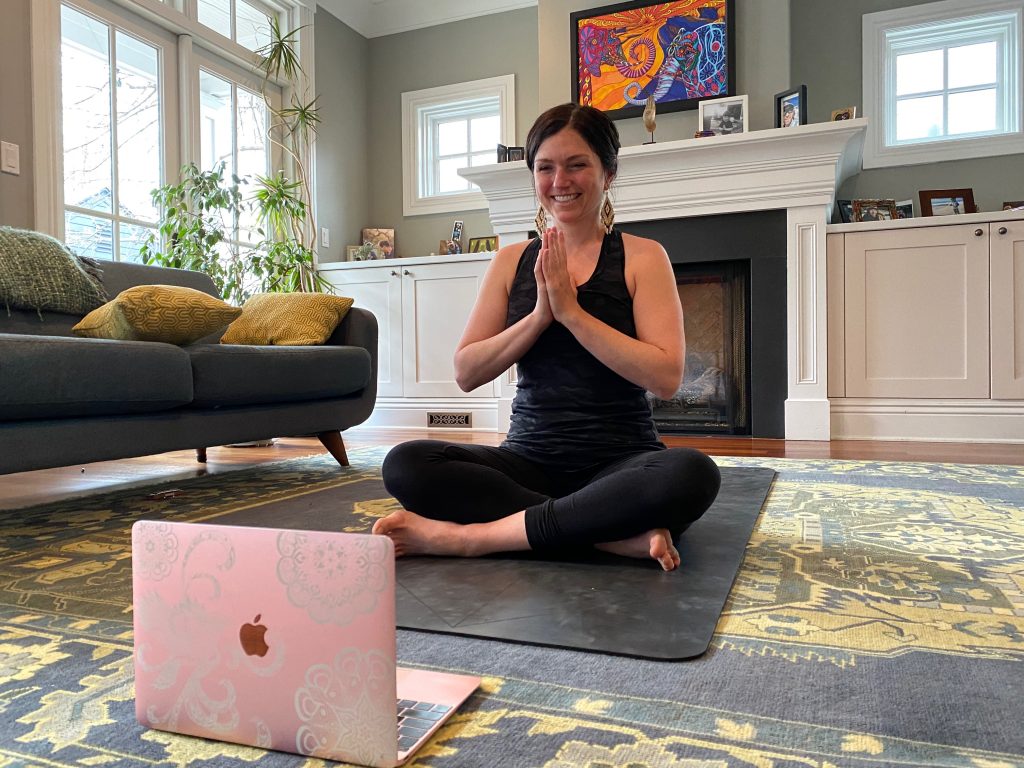 Flow virtually via Zoom with Susan Melsa, owner of Core Energy on Sunday, April 5th, and all donations will go to our beloved first responders.
Yoga Six is offering four classes virtually a day!
Indulge Workout and Wellness is offering a whopping 19 online classes a week through live and recorded workouts and wellness segments. The classes and workshops are a mix of yoga, meditation, HIIT, bootcamps, nutrition, finding purpose, breathwork, and postpartum.
Mat Pilates, kickboxing, and strength classes are offered daily on FB Live. Tilted Core uses the core principles of Pilates strengthening your core, balance, and strength.
Lotus YOGA is offering a variety of classes to get your Zen on.
Ready to limber up? Darling Yoga has a unique array of online yoga classes to join.
LÜM Health Studio is posting free ten-minute IGTV classes. Yoga, HIIT, jump rope, stretch, and core focused at-home workouts are some of their favorite ways to bring light to your day. They also offer ZOOM classes led by LÜM coaches weekly!
—Susan Doerr is a certified yoga teacher, personal trainer, group fitness instructor, cycle instructor and Pilates trainer who teaches throughout the metro. She is also a certified nutritionist.