Sponsored content:
When the pandemic hit this spring, Gail Harleychick's faithful biker clientele still wanted to hit the open road. "They all know there's no better way to social distance than being on a bike," she says. But as the virus lingered, Gail's Harley inventory dwindled and getting new bikes on her shiny showroom floor became increasingly difficult. "We were looking at our inventory being cut in half, maybe more," she says. "Harley's long term plan is to only produce half the number of bikes as they have in the past. When they reached out and asked me my thoughts—that's how Gail's Power Sports was born."
Natural Progression
Starting today, Gail's Power Sports will become the metro's premier motorcycle hotspot. Gail has created the perfect playground for riders to check out. "Gail's Power Sports is open for business—a big boy's (and girl's) toy store!" she declares. "I want to carry everything with power—motorcycles of all brands—street bikes, dirt bikes, cruiser bikes. Heck, we'll have ATVs, UTVs, and snowmobiles. If it goes vroom, we'll carry it."
For Gail and her team, the rebranding makes perfect sense. A quick check of recent sales was telling; customers were snapping up her used Harleys in droves because new ones were hard to come by and much more expensive than the same pre-owned model with low mileage. "I've been selling more used Harleys in the last six months than new bikes by a long shot. Almost three to one," she says.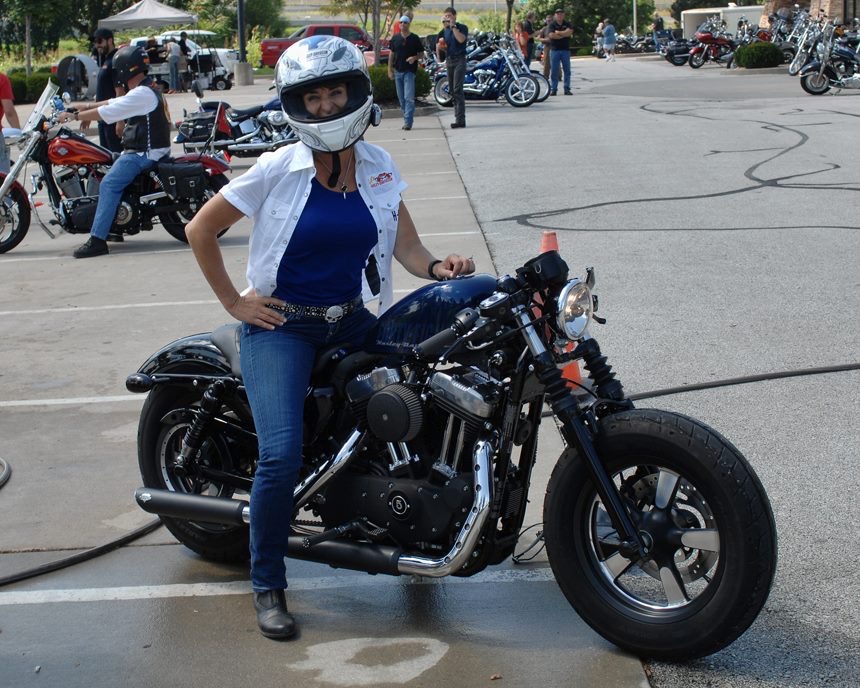 With decades of experience and her ravenously loyal clientele in tow, Gail says her new toy store is an ideal fit, and she can't wait to show it off. "Our customers like big bikes with big motors," she says. "I'm excited that we're not changing, we're evolving. It's the same thing I've been doing. My main focus remains the Harley brand—always has been, always will be."
So Many Cool Bikes, All In One Place
In this market, Gail's name is almost synonymous with Harley. "That's the only con. I've been engrained with Harley since I was 14, and I'm turning 56 this year," she says. "Rebranding is hard, but I'm excited. It's the right thing to do. My team and my dealership are strong. Ninety percent of what we feature will be Harley. And because the quality of Harley Davidson has not changed, there's a synergy selling pre-owned Harleys."

For the past few months, Gail's team has been scouring the country for bikes to add to their collection. "We're determined to have a floor full of brand-name bikes, the best of the best," she says. "Hundreds upon hundreds of motorcycles to choose from—sleek street bikes to cruisers." A quick scan of her new and improved showroom proves she wasn't kidding. "From a $4,000 Honda Shadow to a $30,000 Harley Davidson Tri-Glide, there's something for everyone."
New Name, New Attitude, Same Great Customer Service
When Gail decided to switch things up, it gave her a chance to breathe and get back to the basics. She's kept her same sales and management team and dedicated master service technicians. She recently promoted Kenny Stallman to general manager. "Been there, done that. This year I've had to jump through plenty of Harley hoops. Because I had to just sell what Harley sends me—and if, say, Harley has a hiccup, well, it's an earthquake for me. It's been hugely stressful," she admits. "Now I can go ride with people and bring them into my dealership. I like mingling and marketing. That's what I'm good at."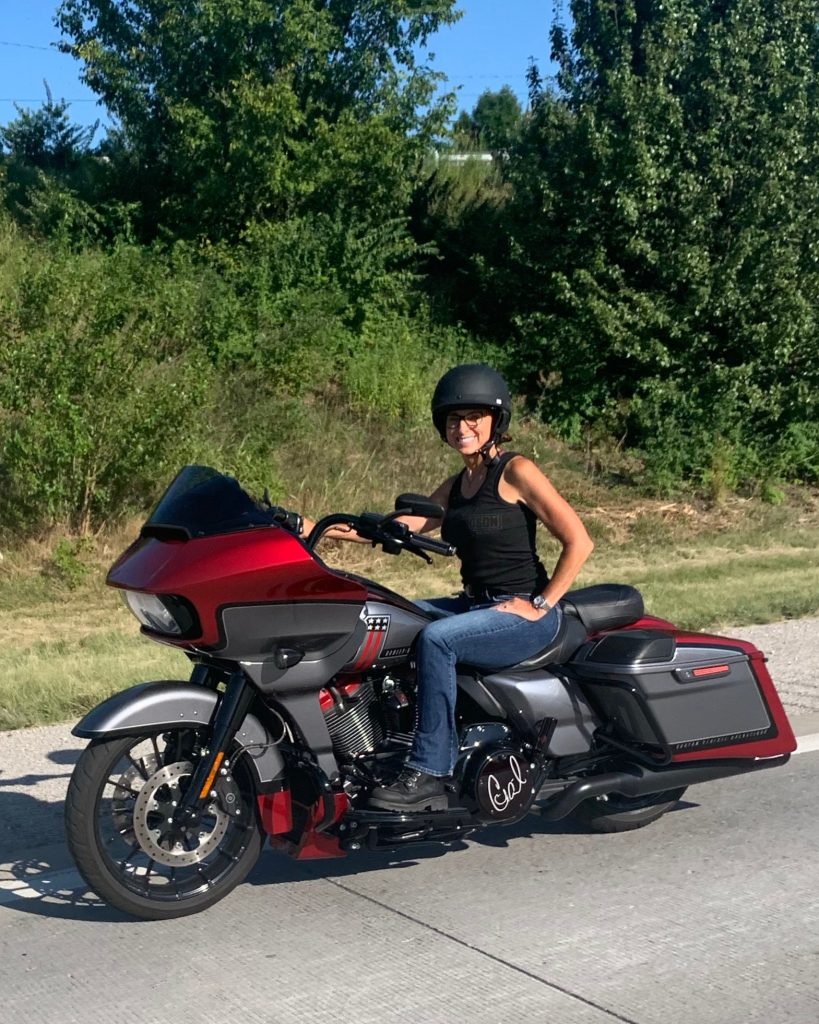 The rebrand has kickstarted Gail into overdrive. She says it's a win-win for her and customers. "I love being able to say what I want, do what I want with no constraints," she says. "If I can't get cycles or parts or accessories, it's a hinderance. I was a bit handcuffed. This way, I can sell whatever I want—and Harley will still be a huge part of that Think of it Gail's Powersports as the freedom of choice." Another pro? Gail says she now has the ability to finance anyone and everyone.
Recharged and Rebooted
Gail is rebooting her popular riding club too. "We've renamed our Hog Club," she says. "We're now the Heartland Riders. People who ride all brands are welcome."
For now, Gail is excited to see what the future holds—especially given that Harley-Davidson is expected to produce substantially fewer motorcycles than they did in 2019. Her years of experience are about to pay off—just like when she opened her well-received sister store, Shawnee Mission Cycle. "Will it work? It will," she says. "Change is still change. But everything that's worth doing brings an element of fear. It might seem scary, but, fortunately, I know what I'm doing."