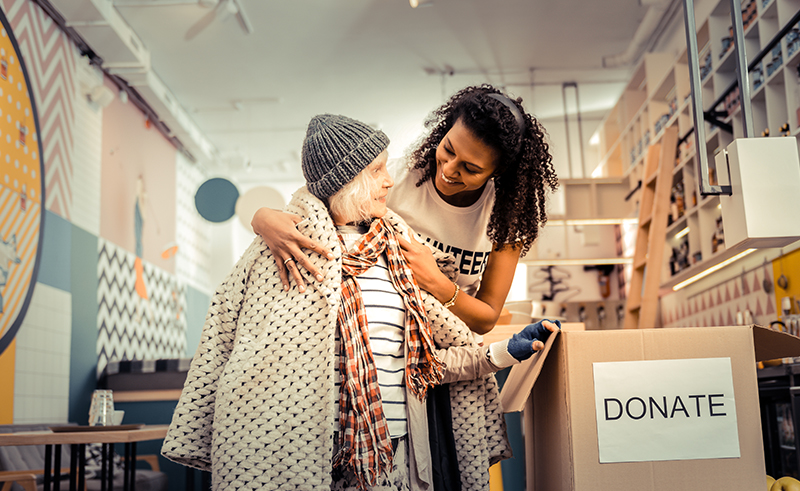 The month of thanks and giving includes Giving Tuesday. Designated as the Tuesday after Thanksgiving, Giving Tuesday is celebrated to kick off the holiday season by giving back to the community—whether it be donating to a charitable cause or volunteering. 
In Kansas City, there are over 8,000 nonprofit organizations that help our local communities flourish. Giving Tuesday—or really any other day this holiday season—is the perfect time to give your favorite local charities some extra support. 
Whether it be your community food bank, nonprofit programs geared toward animals or children, domestic violence awareness, nonprofit arts programs, health programs, or neighborhood associations, there's a full list of Kansas City-based nonprofits at nonprofitconnect.org. 
In the meantime, here are the highlights we pulled from the list.
Performing arts nonprofits include The Coterie Theatre, Kauffman Center for the Performing Arts, City in Motion Dance Theater, Kansas City Repertory Theatre, The Kansas City Jazz Orchestra, Unicorn Theatre, Folly Theater, Starlight Theatre Association of Kansas City, Kansas City Women's Chorus, What If Puppets (formerly Mesner Puppet Theater), KC Symphony, Heart of America Shakespeare Festival, Kansas City Ballet, Bach Aria Soloists, KC Fringe Festival, Lyric Opera of Kansas City, Band of Angels, American Theatre Guild, Youth Symphony of Kansas City, Owen-Cox Dance Group, and Choral Spectrum. 
Nonprofit museums and educational institutes include the Truman Library Institute, American Jazz Museum, Poetry for Personal Power, The Nelson-Atkins Museum of Art, Kemper Museum of Contemporary Art, The National Museum of Toys and Miniatures, the National World War I Museum & Memorial, Kansas City Automotive Museum, Regnier Family Wonderscope Children's Museum of Kansas City, Kansas City Zoo, Kansas City Art Institute, Midwest Center for Holocaust Education, Jewish Community Center of Greater KC, Mid-Continent Public Library, KC Irish Center, Linda Hall Library Foundation, KC Public Library, Union Station, Johnson County Library Foundation, Powell Gardens, Museum of Deaf History, Arts, and Culture, Veterans Voiced Writing Project, KC Artists Coalition, ArtsKC, and No Divide KC.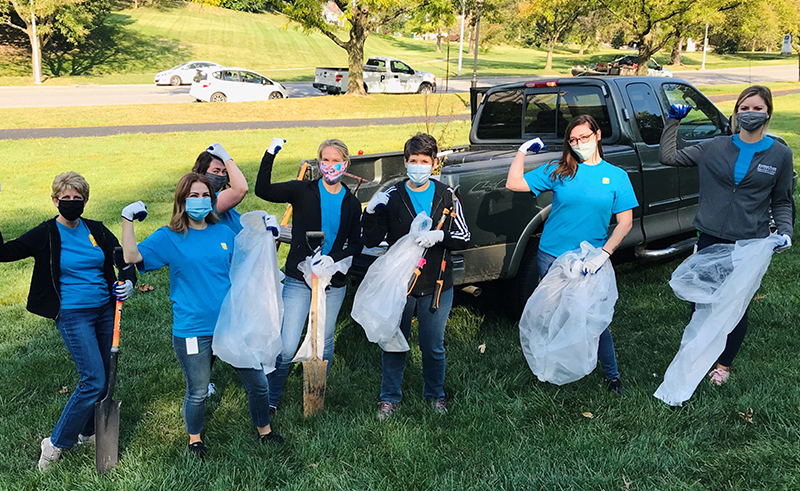 Community: Northland Neighborhoods Inc., Greater KC Chamber of Commerce, Friends of City Market, KC Mothers in Charge, Waldo Area Business Association, Downtown Overland Park Partnership, Urban Neighborhood Initiative, Rosedale Development Association, Downtown Lee's Summit Main Street, Ivanhoe Neighborhood Council, BikeWalkKC, Armourdale Renewal Association, Downtown Council, Midtown KC Now, and Mid-America Regional Council.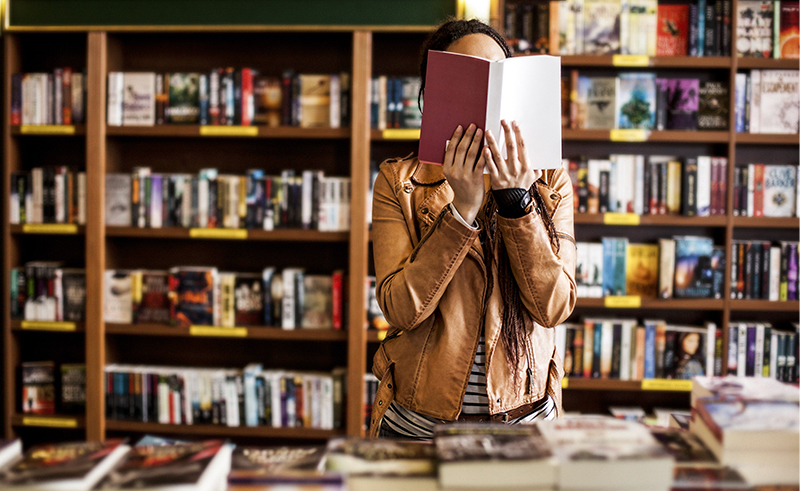 Education:
Literary KC, Start at Zero, Turn the Page KC, Learning Club, The Literacy Lab, Guadalupe Centers, Community Services League, BoysGrow, Girls on the Run Serving Greater KC, The Sewing Labs, STEAM Studio, KC STEM Alliance, Reach Out and Read KC, Operation Breakthrough, Children's Center for the Visually Impaired, and Down Syndrome Innovations.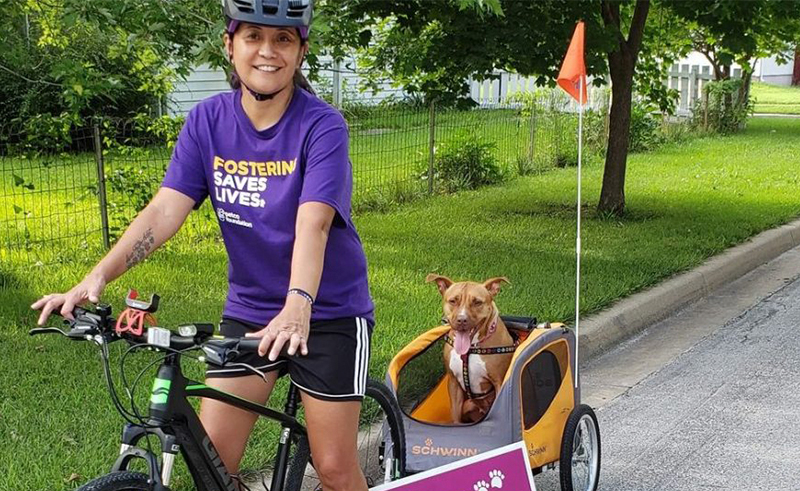 Animals:
Pet Resource Center of Kansas City, Melissa's Second Chances, KC Pet Project, Great Plains SPCA, Humane Society of Greater KC, Wayside Waifs, Kansas City Zoo, Peace River Wildlife Center, and Pawportunities.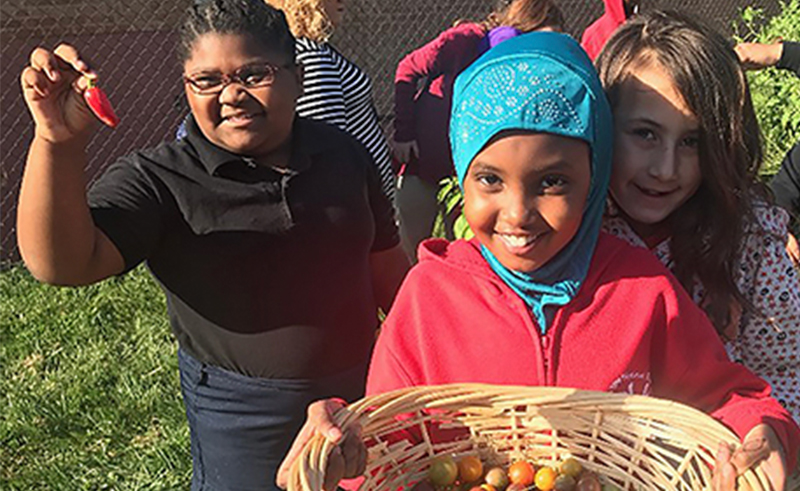 Environmental:
Metropolitan Energy Center, BioNexus KC, Astronomical Society of KC, Bridging the Gap, Parks and Recreation of Johnson County, CleanAirNow Association, Heartland Conservation Alliance, and KC Community Gardens.
Health:
AIDS Service Foundation of Greater KC, John Knox Village Foundation, KC Free Eye Clinic, Brain Injury Association of KC, AdventHealth KC Foundation, KC Healthy Kids, Nurture KC, KC CARE Health Center, American Red Cross of Kansas City, Planned Parenthood Great Plains, KC Hospice & Palliative Care, Children's Mercy, Village Shalom, Ronald McDonald House of Kansas City, and Kids TLC.
Human Services: (Homelessness, food insecurity, domestic violence, etc.)
Habitat for Humanity, The Salvation Army, Urban League of Great KC, Artists Helping the Homeless, Kansas Coalition Against Sexual and Domestic Violence, Mimi's Pantry, Pete's Garden, NourishKC, Harvesters, Prospect Urban Eatery, Uplift Organization, The Giving Grove, Kanbe's Markets, After the Harvest, Operation BBQ Relief, Pawsperity, Unbound, Rightfully Sewn, Mattie Rhodes Center, Goodwill, Boys Hope Girls Hope of KC, Mother's Refuge, Sunflower House, The HALO Foundation, Amethyst Place, United Way of Greater KC, Hope Haven of Cass County, Midwest Innocence Project, Veterans Community Project, Alphapointe, HappyBottoms, Don Bosco Centers, Boys & Girls Club, MOSCA, KC Pride Community Alliance, Rose Brooks Center, Housing Services of KC, and Big Brothers Big Sisters Kansas City.
For the full list of nonprofit organizations within each category, click the category link to get all the information you need from Nonprofit Connect to make a donation or volunteer at your favorite charity.