Just in time for Giving Tuesday, Kansas Citians will be able to donate to local charities by stopping at Crown Center's new Giving Machine.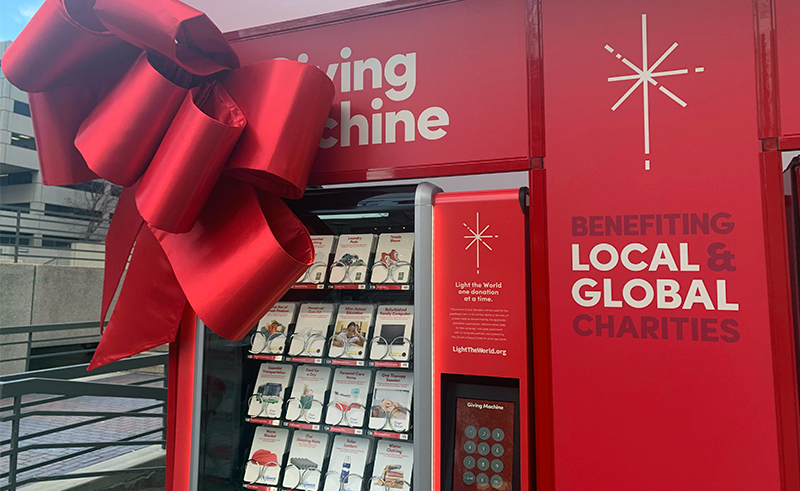 As simple as buying a soda or candy bar from a vending machine, users will be able to swipe their credit card and choose donation gifts to fund ranging from $5 to $300 to a charity of their choice. Gifts range from a new pair of shoes to a dental visit to an acre of sweet potatoes, depending on the charity.
Local charities on the gift list include:
Giving Machine users can also choose from a list of global charities which includes The United Nations Children's Fund, CARE, CWS Global, WaterAid, and USA for UNHCR.
Kansas City is one of ten cities across the nation to host a Giving Machine. The machines are made available through Light The World, an organization sponsored by the Church of Jesus Christ of Latter-Day Saints.
The Crown Center Giving Machine is open until January 2 and can be found under the Ice Terrace.