Cascading three-story waterfalls. A two-lane, full-size bowling alley. A massive, two-story closet complete with spiral staircase. There's no request too big or too small when it comes to custom-built homes, says Kari English, communications director at the Home Builders Association of Greater Kansas City. In fact, just when she thinks she's seen it all, another builder ups the ante—and then some.
So it's no wonder the Artisan Home Tour has become so popular. It's a chance for patrons and guests to step inside luxury homes designed and constructed by local builders. Together with the homeowner, they create incredible residences that blend artistic vision with unmatched (and often jaw-dropping) craftsmanship.

Launched in 2015, this will be the third featured Artisan Home tour. "We only host this tour every couple of years. These are magnificent residences—and it takes over a year, sometimes two years or longer, to build these homes," says English.
Originally scheduled for June, the event was pushed to three weekends in August and will showcase eight unique homes. English says she covets some of the spare-no-expense kitchens she's seen. "There have been some pretty amazing pantries and butler kitchens—almost like an entire secondary kitchen—right off the main kitchen to keep the main kitchen area clean while entertaining," she says.
The eight featured luxury homes are scattered throughout the metro, including Leawood, Prairie Village, North Kansas City, Olathe, Stillwell, Lake Winnebago, and two in Overland Park. Feeling extravagant? English teases that one of the houses is currently on the market. Regardless, some of these houses have to be seen to be believed. "These are all incredibly high-end, one-of-a-kind custom homes. The detail in the craftsmanship alone—the millwork, the high-end finishes within each home are impressive," says English. "[Builders are] always thinking about the homebuyer and what the owner needs for it to truly be a functional, yet beautiful space."
Presented by Ferguson, this year's tour offers everything from an elaborately designed basement speakeasy to a house built around a central atrium courtyard. "Certainly not the typical things you would see on a Parade of Homes," she says. English suggests keeping an eye out for a trend she's been seeing—mixing metals. "It's both interesting and unique."
Here's a rundown of what to expect on the upcoming 2020 tour:

First up, a modern European country home by Freeman Custom Homes features a private courtyard in the center of the house, a French cafe-style bar, an outdoor movie wall, and a hidden stairway.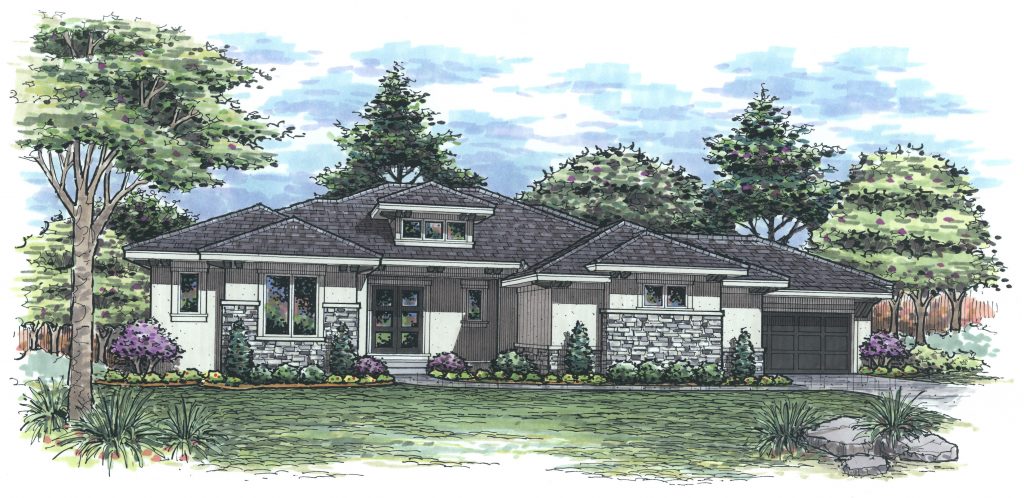 The home by J.S. Robinson Fine Homes features a lower-level speakeasy with surprises and secrets around every corner.


Inside the 14,000-square-foot home by Starr Homes is a full-sized volleyball court/half basketball court and a two-lane bowling alley. It includes 6 bedrooms, 7 full bathrooms and 2 half baths. (This Artisan home is open Aug. 14-16 and 21-23 only.)

With a blend of modern, industrial, and rustic, the Stillwell home by Todd Hill Homes features a two-story metal-panel fireplace with a granite hearth and a suspended-steel staircase.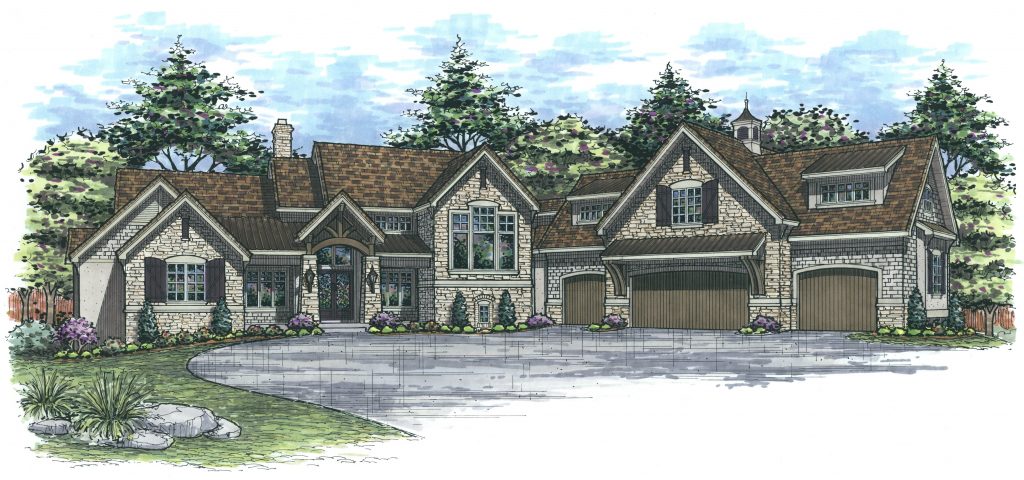 With 7,000 square feet of space, the home by  SAB Construction features garage parking for up to nine cars and a dock for boat access at Lake Winnebago.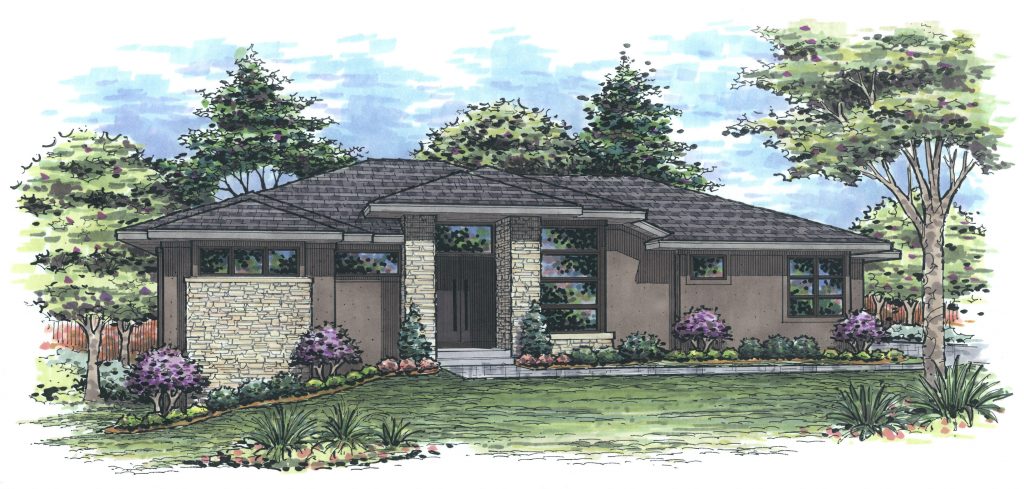 The home by Mojo Built features Japanese garden installations by renowned master gardener Koji Morimoto. (This home open Aug. 14 – 16 only.)

An Elan Connected Home System with touch-screen control, built-in speakers, security system, integrated door chime, smart home thermostat, and more is featured in the home by Tom French Construction.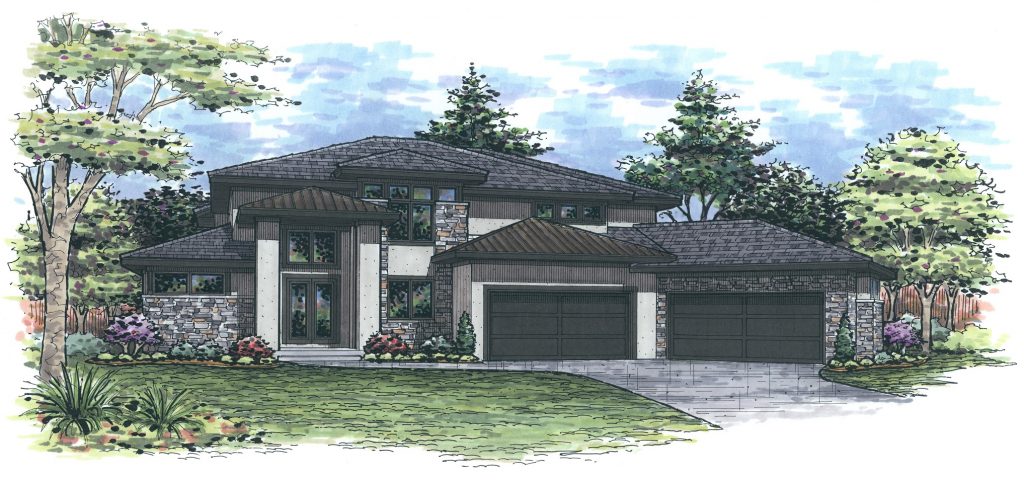 In Olathe, the home by Don Julian Builders  features a smart-enhanced theater room with amazing surround sound, a digital lighting package and motorized black-out shades.
This year proceeds from the Home Builders Association of Greater Kansas City ticketed event will benefit JDRF Kansas City. "We chose JDRF because one of our builders—who is also on our board of directors—has a daughter with type 1 diabetes, so there's a personal tie," says English. "It's a difficult thing to grow up with. We paired each of our builders with a JDRF ambassador to help tell their story and promote awareness."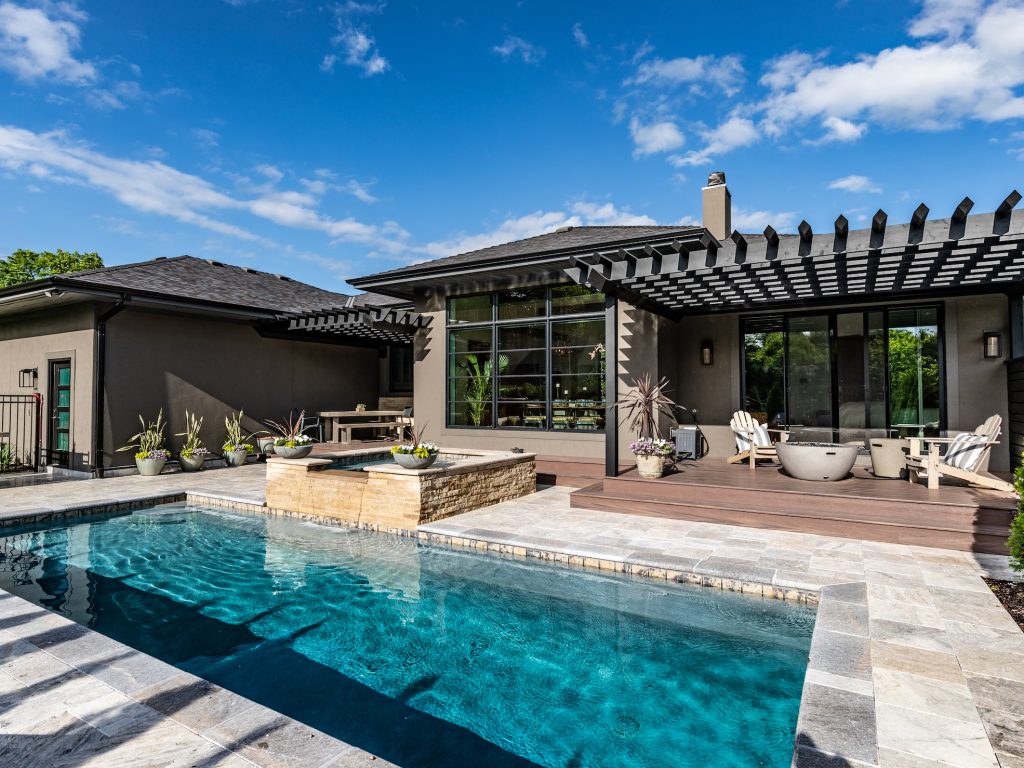 The local JDRF chapter is equally excited to be part of the collaboration. "From the initial videos with the builders and JDRF Ambassadors, people are excited to see the finished homes," says Sherri Lozano, executive director for the JDRF Kansas City chapter. "These homes highlight creativity, innovation and craftmanship that we are eager to see and experience."
Keeping with CDC's guidelines, social distancing during the tour will be the norm, along with mandates on wearing masks.
If you would like more information or want to purchase tickets to the Artisan Home Tour, you can visit ArtisanHomeTourKC.org. Tickets can also be purchased at Kansas City area Hy-Vee stores.