Whether you prefer an idyllic small town on the outskirts of the metro or a charming, historic enclave in the heart of the city, you'll find your dream neighborhood in Kansas City.
As we continue to spend more time at home than ever before, our homes—and the neighborhoods that surround them—have never been more important. Maybe you're looking for your next home or simply want to see a new part of the city. Consider this your introduction to a few of Kansas City's best neighborhoods, as well as must-see places to visit while you're there.
---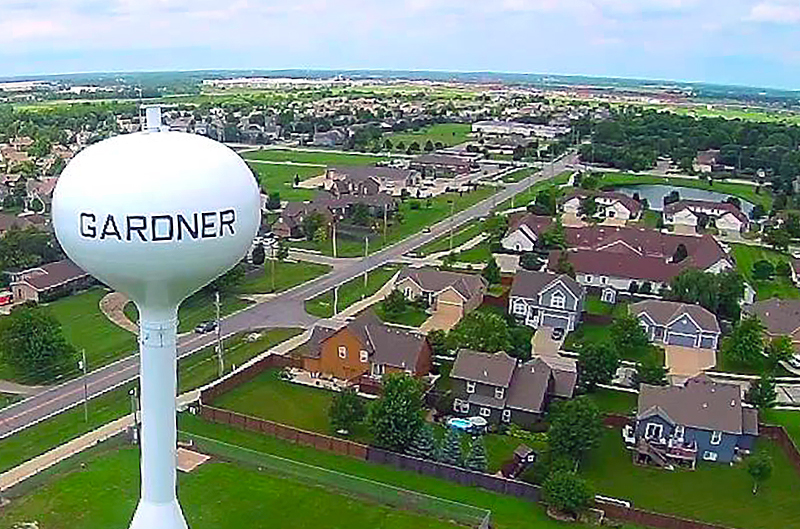 Gardner, Kansas

Boundaries: East of Interstate 35 between 151st and 199th streets

When Krista French started house shopping, she didn't have to look far.
She grew up near Gardner, Kansas, and returned to the area so that she could get more bang for her home-buying buck.
"I bought my house here in 2015 and love that I was able to get everything on my wish list," she says. "That was impossible in other parts of Johnson County. You definitely get more house for your money here, and I love the small-town feel."
Gardner has a rich history. The city was founded at the dividing point of two key westward trails: the Santa Fe Trail and the Oregon/California Trail. You might not think a small town in Kansas has much in common with the East Coast, but it was primarily Massachusetts-based emigrants who originally settled Gardner, likely named for the Massachusetts governor at the time: Henry Gardner.
Once the southwestern-most edge of the Kansas City metro, Gardner is now part of the rapidly growing Interstate 35 corridor in Johnson County. Growth in Gardner and its nearby neighbor, Edgerton, has been partly fueled by a growing number of manufacturing and logistics facilities in the area.
Gardner is also home to a vibrant business community that includes the Johnson County Fair board (speaking of, save the date for this year's Johnson County Fair, July 27-Aug. 1, 2021). In addition to hosting the annual fair, Gardner is also home to another favorite local event: Festival on the Trails, which has drawn up to 10,000 people for a weekend of live music, a car show, craft fair, cornhole tournament and more.
A steady influx of visitor traffic has helped fuel growth in the local retail and dining scenes, and French has her own small business wish list.
"I would love to have a restaurant and bar at this end of Gardner," she says. "And to add to the town in general, I'd love a boutique-type store—not a chain or big-box brand."
Must-visit: Groundhouse Coffee, 103 S. Elm St., Gardner, Kansas
Manheim Park
Boundaries: 39th St. [N]; Troost Ave. [W]; The Paseo [E]; Emanuel Cleaver II Blvd. [S]
During the operation of Kansas City's first streetcar line from 1900 to 1925, Manheim Park flourished as a suburb. With the Troost streetcar line and a Paseo bus line, Manheim Park quickly attracted residents drawn by the neighborhood's walkability. In fact, many of the neighborhood's early residents didn't have cars, so homes weren't built with driveways or garages.
That changed as a car-dependent culture began to grip Kansas City in the 1950s. And in the wake of white flight, many of Manheim Park's stately two- and three-story homes fell into disrepair as the neighborhood's population decreased.
More recently, a steady wave of revitalization that's spread from downtown Kansas City south includes Manheim Park, part of the larger Midtown area. Many of the homes have been restored or improved. Partnerships between organizations like the Manheim Park Neighborhood Association and Make It Right have introduced newly built homes designed by local architecture firms.
And a large community garden—over one acre of contiguous land with an herb garden, playground, and a public meeting space—has helped foster a healthy living environment for another group of residents: bees! Manheim Park is home to its own bee colonies, which help the neighborhood's garden thrive and provide local honey production.
Manheim Park might not be near a streetcar line any longer (well, not until the Main Street extension is complete), but its appeal as a walkable hub remains as strong now as it was in 1900. Just think: you could start your day with a stroll over to the Nelson-Atkins Museum of Art and its surrounding sculpture garden. The Kemper Museum of Contemporary Art is nearby, too, as is the Kauffman Legacy Park, Theis Park and the always-bustling Robert Gillham Park. And just a few blocks past the Nelson-Atkins? The shopping, dining and entertainment of the Plaza await. Live here, and you just might find that needing your car is a thing of the past.
Must-visit: Fannie's West African Cuisine, 4105 Troost Ave., Kansas City, Missouri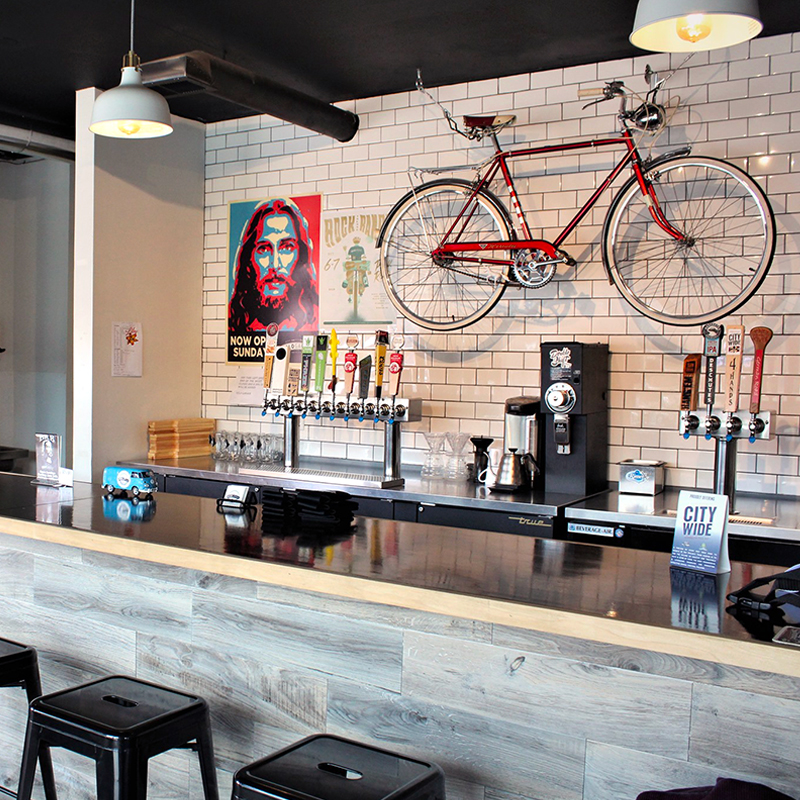 Northgate Village
Boundaries: Swift St. [N]; NE 32nd Ave. [W]; E 28th Ave. [E]; Howell St. [S]
There's no denying that Brookside and Armour Hills are two of Kansas City's favorite neighborhoods. So when the team at Hunt Midwest decided to develop and build Northgate Village in North Kansas City, it's no surprise that they emulated the charming aesthetics of these (and other) traditional neighborhoods. Fun fact: according to Hunt Midwest, Northgate Village created the opportunity for the first modern housing to be built in North Kansas City in decades.
The result is an effortless blend of homes, green spaces, and grid-style streets that encompass 91 acres. Neighbors frequently gather at pocket parks throughout the neighborhood or stroll along paved pathways that wind between trees and lush yards. Thoughtful details like ornamental street lighting, benches, and brick entry monuments add to the neighborhood's appeal.
And for residential architecture enthusiasts, you can find a multitude of home styles within the neighborhood, including row homes, patio homes, and single-family homes. That means there's a larger range of layouts, square footages, and price points, an effective way to attract a variety of homeowners.
It's not always easy to do, but Northgate Village manages to capture that city-within-a-city vibe. The neighborhood itself is a picturesque retreat. And just outside of Northgate Village, residents are minutes away from the recreation hub of Macken Park, complete with picnic shelters, a paved one-mile track, sports fields and more.
Minutes to the north, North Kansas City's appealing main street and downtown district beckon. Just across the river from downtown Kansas City, North Kansas City is in the midst of its own revitalization that's seen the addition of popular destinations like The Iron District, a food truck park; cocktail-centric businesses like Repeal (a speakeasy) and Mitch e Amaro (a specialty cocktail supply store and bar); and entertainment that ranges from the locally owned Screenland Armour movie theater to Chicken N Pickle, which helped introduce pickleball to Kansas City. And for your four-legged friends: Waggin' Trails off-leash dog park is nearby for plenty of close-to-home adventures.
Must-visit: Velo Garage and Tap House, 1403 Swift Ave., North Kansas City, Missouri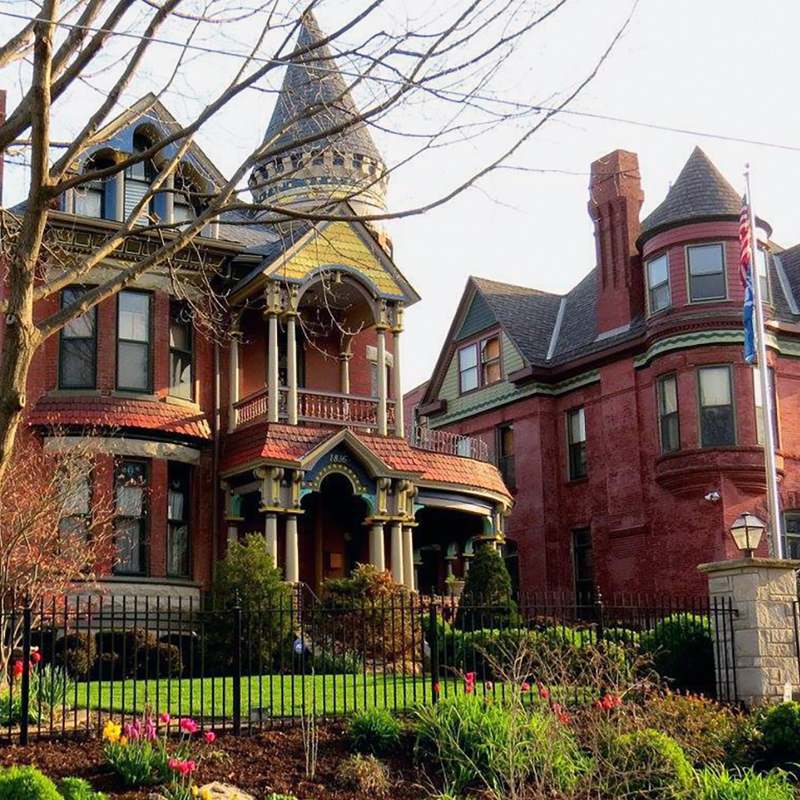 Pendleton Heights
Boundaries: Kessler Park [N]; Interstate 29 [W]; Chestnut Trafficway [E]; Independence Ave. [S]
Given how much the Kansas City metro has grown in the last century, it's funny to think of Pendleton Heights—part of the historic Northeast and less than five minutes from downtown Kansas City—as a suburb.
Yet that's exactly what it was—Kansas City's first suburb. An astounding collection of residential architecture awaits in this charming neighborhood, ranging from Queen Anne, Craftsman, Shingle and Folk Victorian. The jaw-dropping array of stately homes (said to be Kansas City's largest collection of true Victorian homes) was just one of many reasons that This Old House selected Pendleton Heights in 2013 as one of its Best Old House neighborhoods.
If you haven't yet visited Pendleton Heights, it's hard to narrow down what you should see first. A stroll along the Cliff Drive Scenic Byway is a natural starting point so that you can meander through the lush surroundings of Kessler Park, named for George Kessler, the creator of the city's park and boulevard system.
With Kessler Park, Maple Park, and Lafayette Garden as part of the neighborhood, Pendleton Heights enjoys another local distinction: one of the largest percentages of green space in Kansas City.
"We love Pendleton Heights because of the sense of community and the make-it-better/can-do attitude of our neighbors," says the Lee family, as quoted by the Pendleton Heights Kansas City Neighborhood Association. "We love PH because of its close proximity to downtown, along with the racial and ethnic diversity. We have a wonderful park system and a surprising mix of wildlife for being an urban area."
It's not always easy to live in a historic neighborhood, as homes typically require more TLC and upkeep than new construction. Yet maybe that's one of the factors that's made Pendleton Heights such a vibrant, close-knit community.
Aside from carefully restoring the neighborhood's stately homes, many residents have worked together to introduce beloved annual events like the Holiday Homes Tour and pop-up art markets that draw people from all over Kansas City. And when the temperatures warm, you can likely find residents immersed in the community orchard and garden. It's not an overstep to say Pendleton Heights is a little slice of paradise!
Must-visit: Elvira's Cakes for churros, pan dulce, tres leches and more. 3838 Independence Ave., Kansas City, Missouri
Roeland Park
Boundaries: 47th Street [N]; Nall Ave. [W]; Mission Road [E]; Johnson Dr. [S]
Here's an insider tip about one of the top reasons that's kept Gene Willis and his wife, Carrie, in Roeland Park, Kansas, for the last 14 years: the Roeland Park Leaf Truck.
"The leaf truck is one of the most effective uses of tax dollars at work," Willis says. "Roeland Park is the only town in the Kansas City metro area where you don't have to bag your leaves. You just rake them in a pile by the curb and a truck comes by twice a month during the fall to take them away."
For anyone who's had to rake leaves in the fall, especially in a neighborhood with an abundance of mature trees, the Roeland Park Leaf Truck is a clear benefit. And Gene says he's found plenty else to love in the neighborhood.
"We love the central location and how people treat each other, as well as the walkability and civic infrastructure," he says.
Other neighborhood highlights include an emphasis on public art, including a series of sculptures along Roe Blvd. and artwork on display in a favorite neighborhood gathering place: R Park. Visit the park and you'll see the first of seven art installations planned for the area. The vibrant red and yellow sculpture, the Runner, was created by internationally acclaimed sculptor Jorge Blanco and, according to an abstract on the park's website, "symbolizes the forward movement and progress of the City of Roeland Park and acts as a welcoming herald for visitors who come to the park for fun, fitness, and community engagement."
Must-visit: R Park, 5535 Juniper Dr., Roeland Park, Kansas
Strawberry Hill
Boundaries: Minnesota Ave. [N]; Interstate 70 [E and S]; 7th Street [W]
Where else can you bowl in the basement of a Catholic Church, see the bed that Pope John Paul II used on his TWA flights to the U.S., or enjoy a slice of povitica, a Eastern European pastry that's become the official neighborhood cuisine? All of this—and more—awaits in picturesque Strawberry Hill.
Perched atop bluffs in downtown Kansas City, Kansas, overlooking the confluence of the Kansas and Missouri rivers, Strawberry Hill's elevated location made it a popular destination for eastern European immigrants to flee floodwaters in the early 1900s. Most of these new residents had limited income, which is why so many of Strawberry Hill's homes are on narrow parcels of land. That closeness accentuates the neighborhood's architecture, including cottage-style homes intermingled with larger turn-of-the-century folk houses complete with front porches.
In fact, it was these homes—and a vibrant location near both downtown Kansas City, Kansas, and Kansas City, Missouri—that drew Anna Cole to the neighborhood more than a decade ago.
"The rent was so inexpensive, my house had a view of the city and the neighbors are so friendly," she says. "I couldn't believe it—what is this secret? It's so close to everything. I immediately fell in love with the brick sidewalks and the neighborhood's hospitality. And the aesthetic—you're in Kansas City, but it almost feels like you're in a little East Coast hamlet."
In recent years, more residents have flocked to the area drawn by the opportunity to own homes at lower prices than other parts of the metro. Businesses, too, are increasingly drawn to the tight-knit community, including new arrivals like Splitlog Coffee near longtime neighborhood institutions, such as The 403 Club, Breit's Stein & Deli and El Camino Real.
The Strawberry Hill Museum & Cultural Center includes a comprehensive collection of culturally focused exhibits and artifacts that represent each of the neighborhood's founding groups. The museum itself is a work of art, nestled inside a Victorian home that dates back to 1887.
Must-visit: Strawberry Hill Museum, 20 N. 4th St., Kansas City, Kansas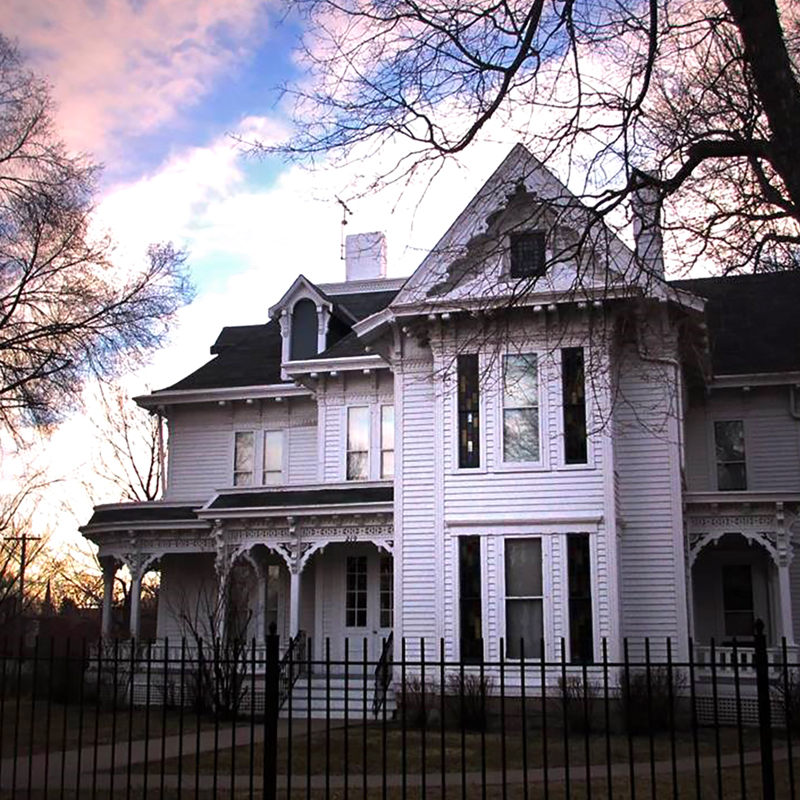 McCoy
Boundaries: Missouri 24 [N]; N. River Blvd. [W]; N. Noland Rd. [E]; W. Truman Rd. [S]
One sentence says it all: "Where Harry met Bess."
The McCoy neighborhood in Independence, Missouri, is steeped in history, and the Harry S. Truman home is just the start. Cindy McClain and her husband, Ken, moved to the neighborhood so that they could be within walking distance of the historic Independence Square. They've led the Square's revitalization, helping to turn a once blighted area into a thriving downtown district complete with restaurants, entertainment, and shops, all surrounding the Jackson County Courthouse.
Many of the homes in the McCoy neighborhood are designated as historic sites. The McClains' home, for example, is a Queen Anne-style home designed by T.B. Smith and built in 1887 by Aaron Flint Sawyer, a partner in the Chrisman-Sawyer Banking Company.
McClain says the neighborhood was already a lively, bustling place thanks to a recent influx of young homeowners and their families. During the pandemic, she discovered just how close-knit the area really is.
"During the pandemic, we became our own little community," she says. "The McCoy neighborhood moms would organize chalk drawing days, obstacle courses, and other activities. They helped get us out of our houses to safely socialize with each other and it really strengthened our neighborhood."
Nearby areas for safe socially distancing include McCoy Park, which, thanks to a spray ground, is a popular meeting place, especially during warmer months. Picnic shelters equipped with grills and water are often the site of family and neighbor gatherings. And then there's the historic Independence Square, just a short stroll away. The Square is home to ten restaurants, plus a popular farmer's market that operates twice weekly during the season.
Harry and Bess would be proud, wouldn't they?
Must-visit: Independence Square, 112 W. Lexington Ave., Independence, Missouri
Old Briarcliff
Boundaries: Interstate 29 [N]; Highway 169 [W]; North Oak Trafficway [E]; NW Briarcliff Road [S]
It's not often that you find people who love a neighborhood so much that they grew up there and never leave.
Yet Amy Gerend knows at least three or four people in that category on her street alone in Old Briarcliff. Amy, her husband, Tom, and their three kids moved to the neighborhood from Johnson County after the KC Streetcar opened. Tom, executive director of the Kansas City Streetcar Authority, wanted to be closer to downtown.
Once Gerend discovered Old Briarcliff, she immediately fell in love. And then the wait began.
"It took us about two years to get here because the houses sell quickly and they don't frequently go on the market," she says.
The neighborhood itself is a picturesque haven—a wide variety of residential architecture lines streets that wind up and down hills and around mature trees. Speaking of architecture: you can find a Frank Lloyd Wright home in Old Briarcliff.
For anyone who says Kansas City is flat, have them take a stroll through Old Briarcliff. The hills contribute to the feeling that Old Briarcliff is tucked away just above the city. Yet it's certainly not separated. Thanks to the work of tireless community advocates like Tim Johnston, local trails now connect to Waterworks Park and North Oak Trafficway.
"We can walk from here to the riverfront on a sidewalk the whole time," Gerend says. "Actually, we can go all the way to the River Market. We like to ride our bikes there on the weekend to get coffee and shop the City Market."
Other places of note include Briarcliff Village for a trip to Green Acres Market or Head Rush Roasters. Both Waterworks Park and Macken Park are nearby, as is North Kansas City.
Must-visit: Christine's Firehouse, 2021 Swift St., North Kansas City, Missouri., for classic pork tenderloin sandwiches.
Old Leawood
Boundaries: Somerset [N]; Mission Road [W]; State Line Road [E]; Interstate 435 [S]
Old Leawood has a lot in common with its Johnson County neighbor, Prairie Village, including large trees and no shortage of character.
Those are two of the reasons that Stephanie Siders and her husband moved to Old Leawood when they needed a bigger home to prepare for a growing family.
"We could still check those boxes of a more established neighborhood but get more space, both inside and outside of the home," she says.
An advantage of Old Leawood? The nature extends beyond mature trees. Small streams and creeks trickle through the neighborhood, joining together at one point to create an ideal fishing pond.
To get a sense of Old Leawood, all you have to do is stroll down the neighborhood's main thoroughfare, Lee Boulevard. You'll see a variety of homes, including some that are on lots as big as three and four acres. These larger lots have given homeowners a blank canvas to build a new home without having to look elsewhere.
Because Old Leawood is fairly narrow, there aren't as many parks or green spacees as you might find in other neighborhoods. Yet many neighborhood residents frequently gather on the other side of Interstate 435 at the Leawood City Park, where the swimming pool is the de facto neighborhood pool.
And inside the neighborhood, thoughtful city planning created an ideal place to raise kids. "The city planners did a great job with the streets decades ago," Siders says. "For example, High Drive is a really pretty street that's a block long in one place, then you have to go out and around to get to the next section of High Drive. The layout allows for some privacy and it's a great place to raise kids—not much traffic."
Must-visit: Spruce Home, 2515 Somerset Dr., Leawood, Kansas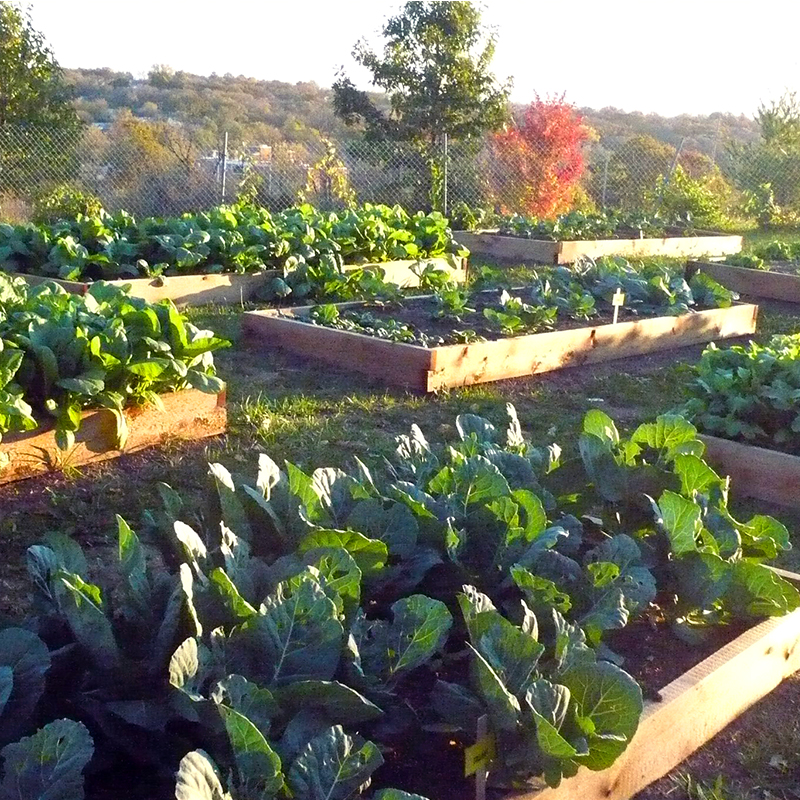 Blue Hills
Boundaries: Swope Parkway [N]; The Paseo [W]; Prospect Avenue [E]; E. 63rd Street [S]
The next time you're in the Blue Hills neighborhood, imagine this. In the area's early days—1904, to be exact—the site of the original Blue Hills Country Club was first used for horse racing. Elm Ridge Racetrack had a short lifespan, however, and closed in 1906.
Today, Blue Hills is a thriving residential community, thanks in large part to an active neighborhood association that works to maintain Blue Hills homes, many of which date back to the 1910s and 20s. The Blue Hills Neighborhood Association has also helped introduce a number of community improvement initiatives including a pocket park and community garden.
Catina K. Taylor moved to Blue Hills 12 years ago. Now, the full-time consultant also serves as vice president in the Blue Hills Neighborhood Association and has a front-row seat to the positive changes that have helped imbue the historic neighborhood with vibrant energy.
"The residents are committed to and interested in growing the neighborhood," she says. "They volunteer in different ways to ensure the community continues to thrive for future generations."
It's hard to beat Blue Hills' enviable location near beloved Kansas City landmarks, including Swope Park and the Brookside Shops. Of course, there's no shortage of historic landmarks within the neighborhood itself. Taylor recommends spending time at the Paseo High School steps, located along The Paseo and Volker. You'll see the name of the high school spelled out in white stones. Climb the steep staircase and you might just see Chris Goode, founder of Ruby Jean's Juicery, exercising in the same place he did as a high school student. Who said you can't go home again?
Must-visit: King's Table Soul Food, 5932 Prospect #3626, Kansas City, Missouri