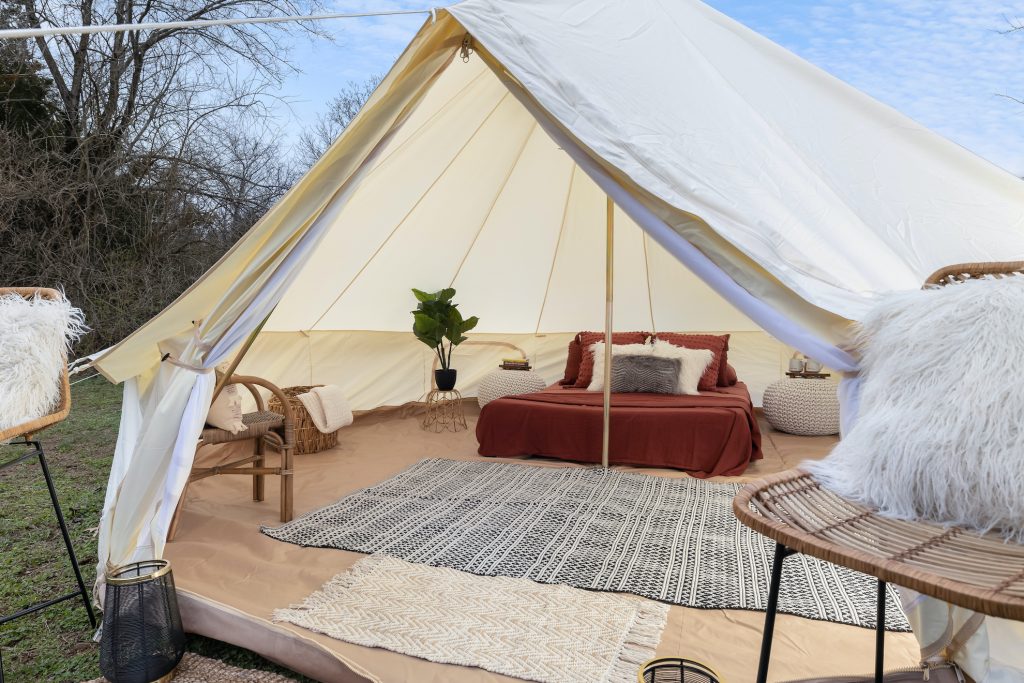 Get ready, Kansas City—Suite Tea is gearing up to reacquaint you to the great outdoors.
In luxurious glamping splendor, that is.
Suite Tea's new collection of elevated camping retreats is the brainchild of Heather Shelton and Tiffany Watts. The duo is poised to open their first glamping site in mid-April at the Watkins "C" Ranch in Kansas City, Kansas. Think a serene, outdoors-y experience but with all the amenities of home.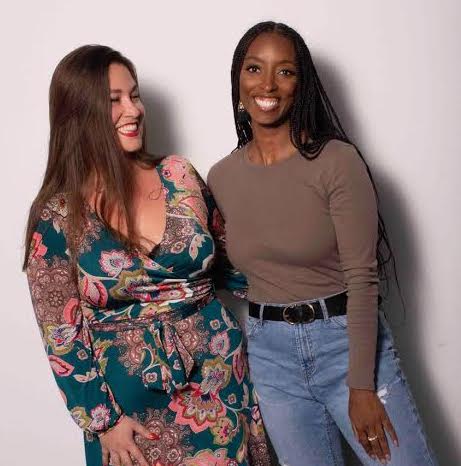 They're kicking off their glam venture with six different sizes of tents, which can accommodate more than 40 guests. "Together we set out on a mission to connect with people and provide them with what matters most—the experience," says co-founder Tiffany Watts. "With Suite Tea, we have this amazing opportunity to be able to elevate hospitality in the short-term rental market and re-introduce our guests to the beauty of nature in the most human centered, authentic, and luxurious way possible."
They're not kidding.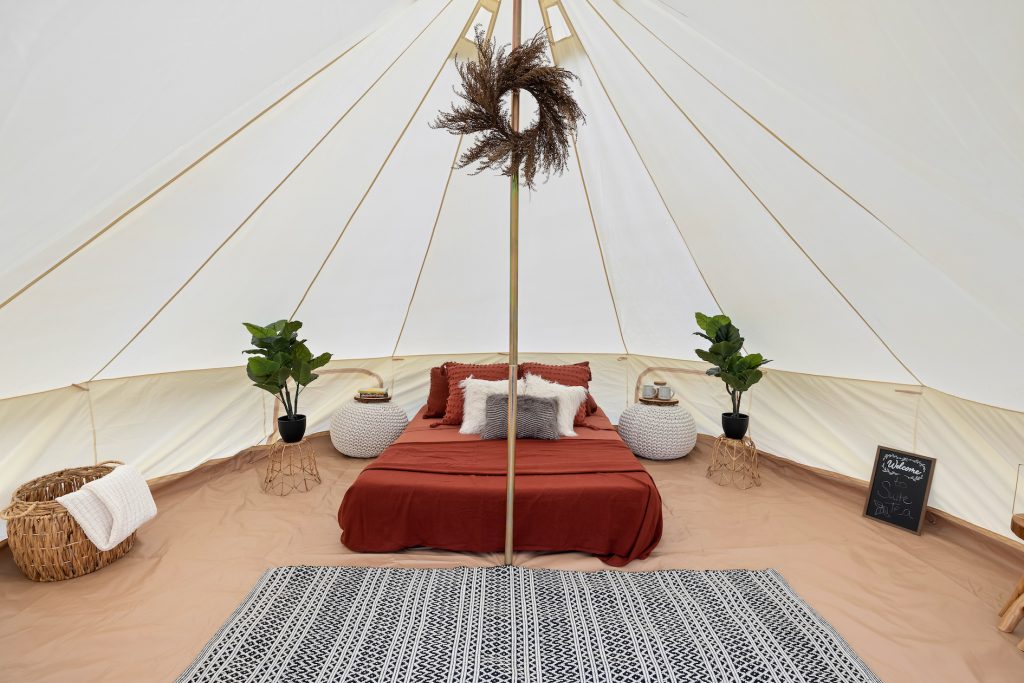 Their boho-esque tent designs will feature everything from vintage furniture to posh flora—you know, to go alongside the nearby fauna. What else is on tap? Everything from outdoor yoga and holistic massage to nature hikes and picnics. We chatted up Watts and Shelton to get the 411 on this exciting Black-owned, women-owned venture.
What's the draw of glamping for you? Why start a business around it?
"It's the idea of creating an experience in nature that is far and above a traditional camping excursion. This past year has forced many of us to take a closer look at how we spend our time and with whom. People are looking for ways to "staycation" as we work back toward being comfortable with traveling.
While traditional camping is a fun way to connect with nature, we see glamping with Suite Tea as a way to provide our guests with the comfort and amenities of a resort stay while still getting to connect with the world around them, escape the hustle and bustle of city life, and sleep under the stars." – Shelton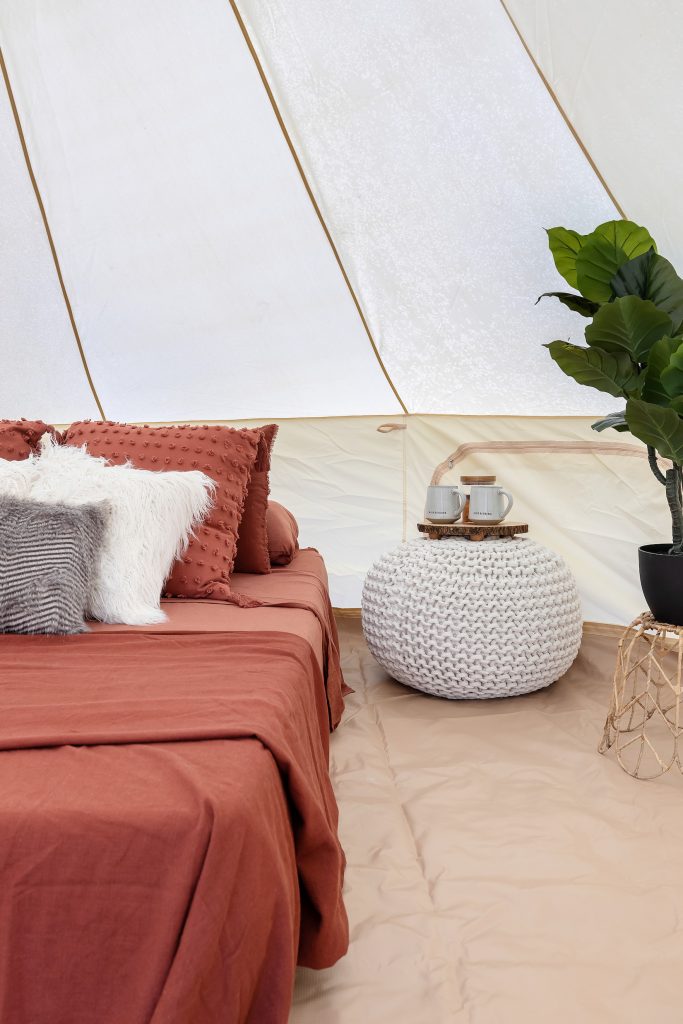 What has the response been so far?
"The response has been unbelievable! Kansas City has shown up for us in an amazing way! We've reached tens of thousands of people within the short ten days of announcing our upcoming launch. We love our city and being able to provide Kansas Citians and travelers alike with an experience such as this is a huge honor for us!" – Watts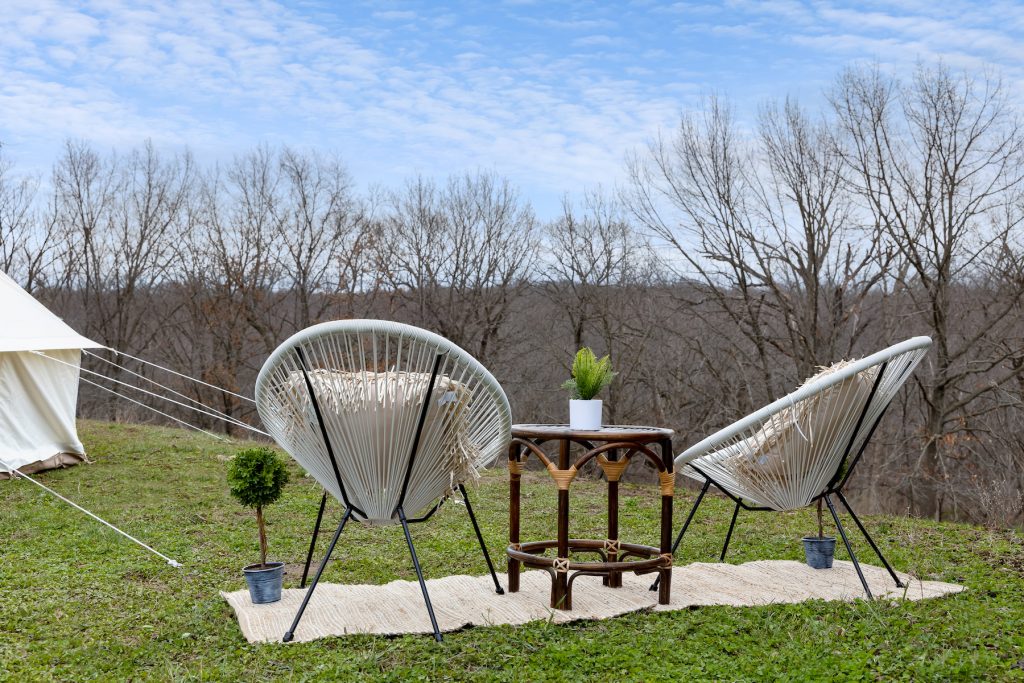 Glamping season is literally around the corner—is Kansas City ready for a new getaway?
"The answer to this is a resounding yes. This is bigger than us, and we are honored to bring it to Kansas City! Seriously, though, who isn't ready for this?" – Watts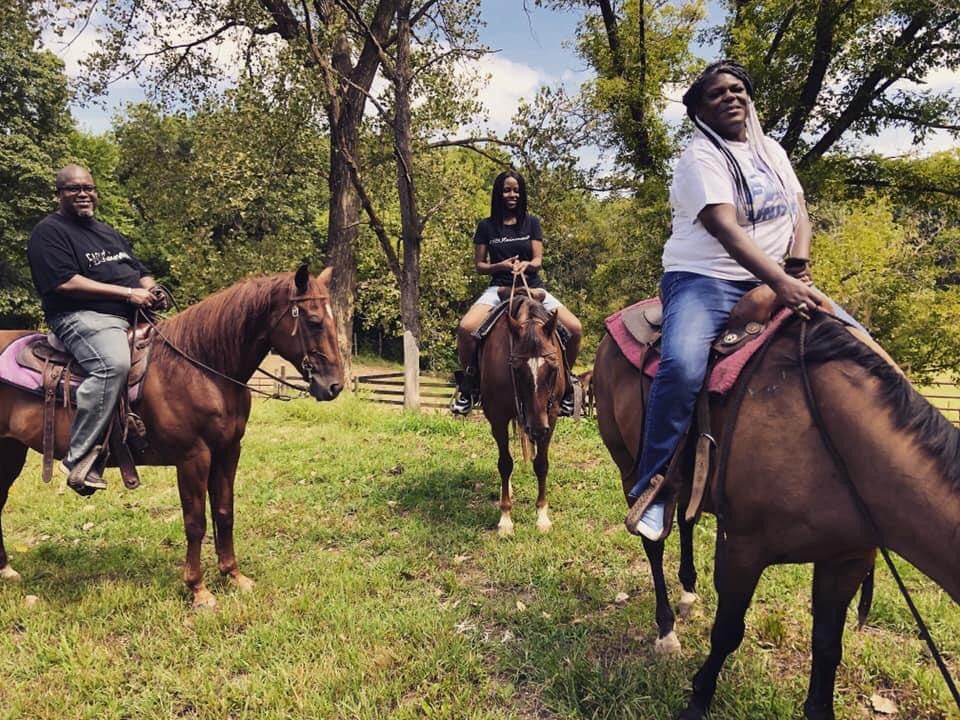 Covid has kept everyone cooped up. What are your thoughts about getting back into the great outdoors?
"There is science to grounding and connecting with nature and the numerous benefits to mind, body, and soul.  In some ways this is a movement back to simpler times. As humans, we're meant to experience the outdoors. As post-pandemic humans, we are literally aching for it! People can feel it in the spring air, it's time to release those endorphins and get back to good." – Watts
"Our guests are always at the forefront of each decision we make. If Suite Tea's name is on it, you can count on it being done with great intention. We are so full of gratitude to everyone who sees and supports our vision, and we can't wait to host you all." – Shelton