If you love the exuberance of bright, colored blooms in your garden, but not so much on your garden tools, Homesong Market in East Brookside should be your next stop. Both sizes of their chic, yet sturdy, metal watering comes in subdued hues of cream or forest green with a brass showerhead. (Because even your watering can could use a little jewelry.) A child-size bucket and shovel—sort of Skipper to the outdoor model's Barbie—lets kids join in the fun.
Houseplant watering can, $28. Comes in forest green, cream, and mint green.
Metal watering can, $86 for nine liters, $76 for five liters. Comes in cream and forest green.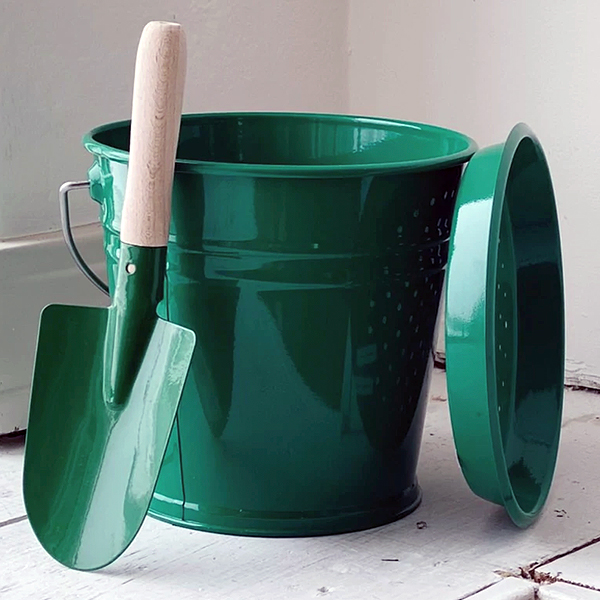 Kid's sand bucket, sifter, and shovel set, $24. Comes in emerald and ruby.