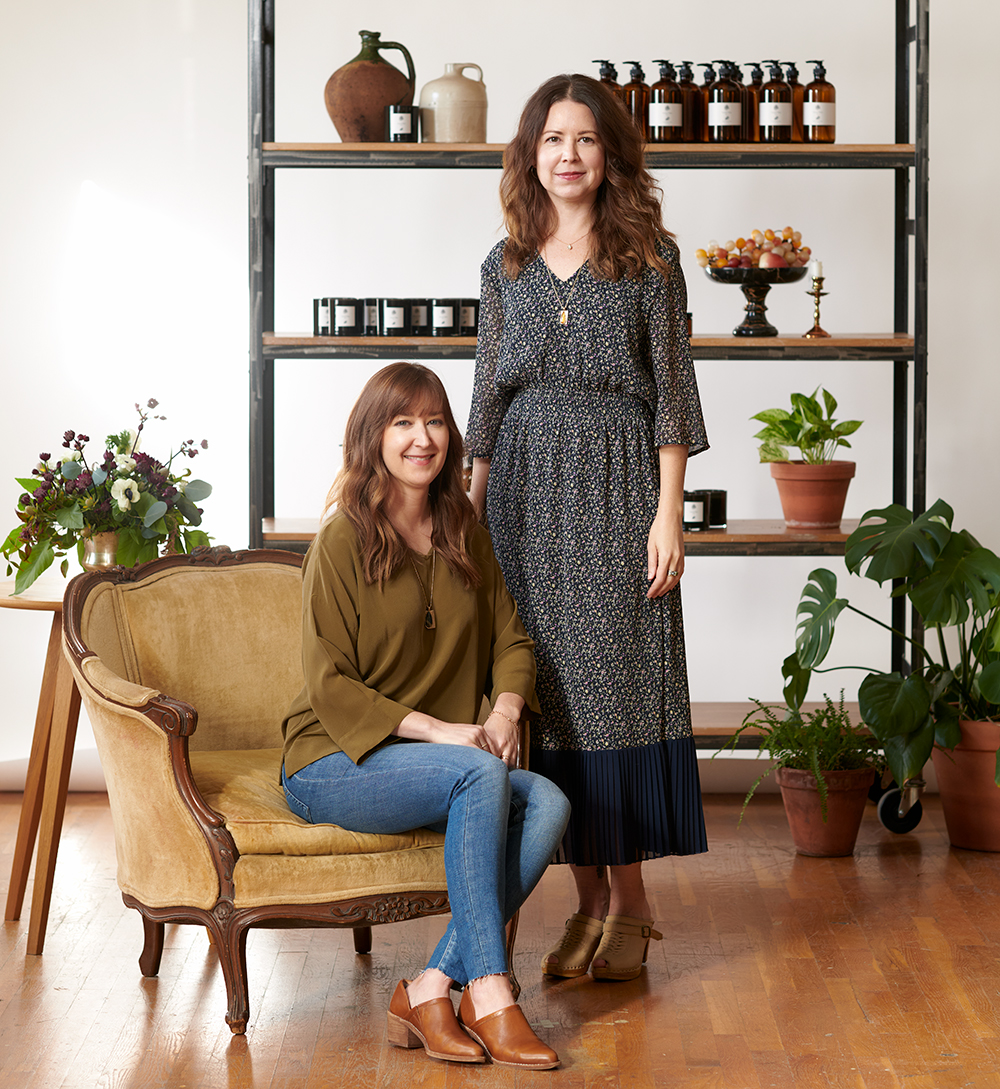 A Love of Family and Fragrance
Naturally, as interior designers, sisters Amanda Steiner and Jaclyn Joslin spend a lot of time thinking about curating the home environment, and scent has an important role in this equation. Enter Jack's Daughters, their new line of fine fragrance products that includes candles, incense, liquid soap, and lotion.
"One thing that Jaclyn noticed over the years of running the Coveted Home retail shop was that people commented on how the shop smelled just as much as how it looked," says Steiner, "and that an inviting scent can make someone feel comfortable and at home right away."
Jack's Daughters signature fragrances include Santal Noir No. 1 with scent notes of sandalwood, amber and vanilla, and Basilic Vert No. 2 with fresh basil, clove, and bay leaf as well as additional candle and incense fragrances. All are formulated with natural and organic ingredients which don't contain parabens, sulfates, or artificial colors. Products are made in the U.S.—Missouri and California.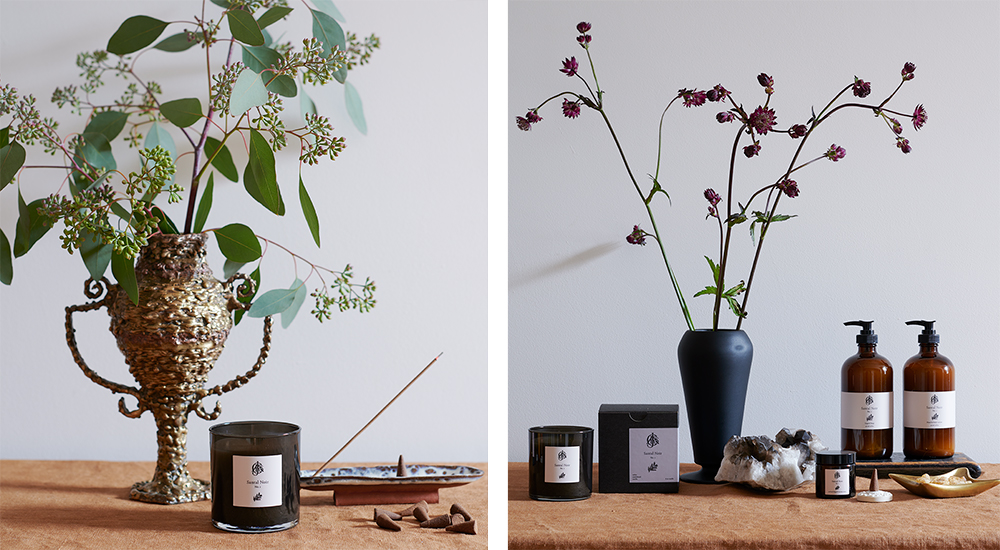 In addition, Jack's Daughters has partnered with local ceramic artist Emily Reinhardt of The Object Enthusiast to produce an exclusive collection of incense holders and sculptural bowls. Each piece is handmade and will be available in limited-quantity runs.
Jack's Daughters was born out of a desire to combine the sisters' creativity and pay homage to their father, Jack, who always supported their dreams and honored their path. Steiner, based in Portland, and Joslin provide interior design services in the Kansas City area through Amanda Steiner Design and Coveted Home.
Jack's Daughters plans to host frequent local pop-up shops (they were pleased with the response from the first open house in December at its River Market studio), and items can be purchased through direct message on Instagram or by appointment at the studio. It is accepting applications for wholesale accounts throughout the country, and aims to partner with select retailers. Its online store is scheduled to open in early spring.