Sponsored Content
Whether you're looking to update your entire home, remodel your bathroom, swap out your stove, or create an outdoor oasis in your backyard, you'll find a vibrant marketplace featuring everything you could need at the KC Remodel + Garden Show.
Taking over the American Royal Center from February 3-5, the KC Remodel + Garden Show has been a metro staple for all things related to home projects for 28 years.
Exhibitors To Help with Every Project
With over 200 booths to explore, this is your one-stop shop for home-related products and services, expert advice, and inspiration for your next project.
Sometimes, even DIYers need a little help. Whether you're looking for quick advice from a stage presentation or project assistance from an exhibitor, the KC Remodel + Garden Show is the place to be.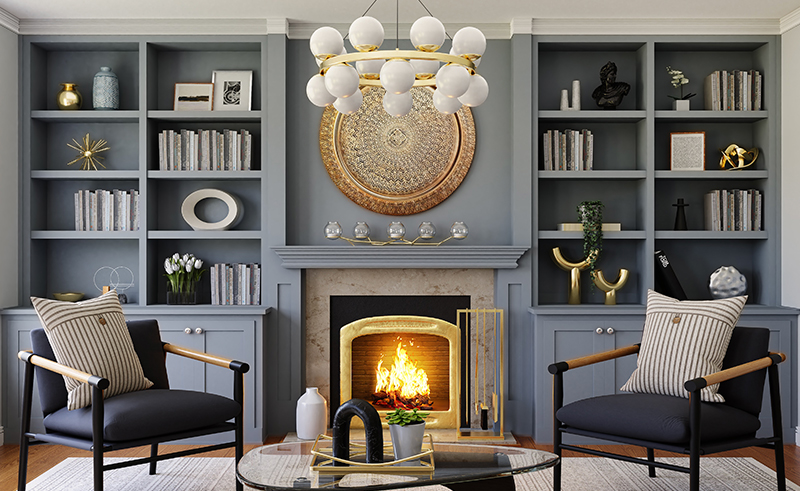 It's not just about kitchen and bathroom remodels and gardening either. There's a show feature for every member of the family. With inspirational home decor, unique workshops, and entertaining television personalities, the KC Remodel + Garden Show is designed with fun in mind.
From furniture to appliances, contractors, patio sets, and more, many of the show's exhibitors are offering deals only available to shoppers of the KC Remodel + Garden show—think exclusive bargains that can help you jumpstart your renovation. Plus, the exhibitor list is filled with only the best, so you'll be able to browse a wide array of exceptional products and meet a bevy of skilled individuals while touring the show.
Get All the Inspiration You Need from Celebrity Speakers and Show Features
Need inspiration for your next home project? Get advice on some of the most eye-catching design trends of the year from guest speakers on the stage.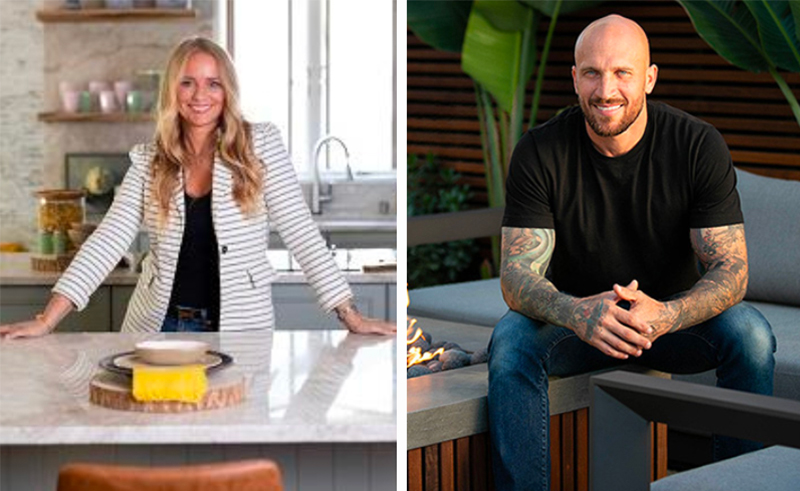 This year's speakers include:
Mike Pyle, Landscape Designer, Co-Host of HGTV's Inside Out
Speaking at 6 p.m. Friday and noon on Saturday
With over 20 years of landscaping experience, Pyle has spent his career creating unique landscapes for clients all over the U.S. He's been hosting Inside Out for two years, helping clients balance priorities and budgets to create the space of their dreams. He'll be sharing how to get that wow factor in your curb appeal and add value to your property.
Tamara Day, Designer, Host of Magnolia Network's Bargain Mansions
Speaking at 2 and 4 p.m. on Saturday and noon and 2 p.m. on Sunday
On Bargain Mansions, viewers see Day restore Kansas City homes to "laid back luxe" blending glamour, comfort, and family into the spaces she designs. She'll walk audience members through some of her KC home flips and sprinkle in plenty of interior design and DIY tips.
Between presentations, make sure you don't miss this year's special features: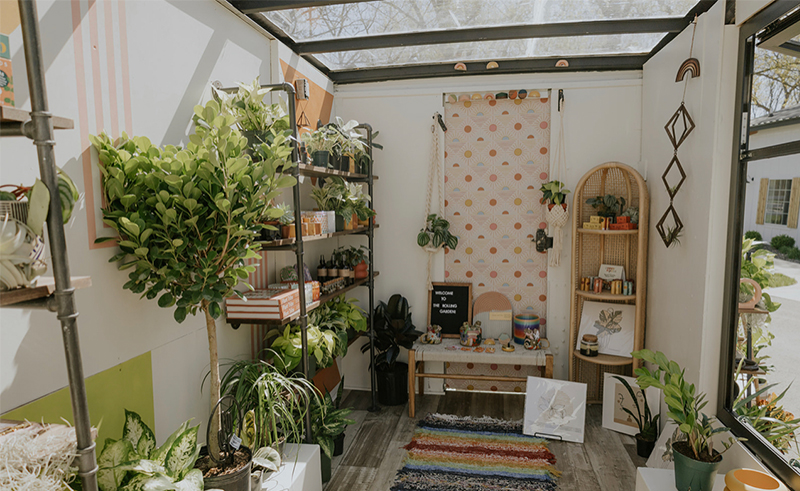 The Rolling Garden, Booth 108: Kansas City's newest plant shop, this plant truck on wheels sells tropical houseplants, planters, art, and artisan goods. The Rolling Garden offers interior/exterior plant design plus plant maintenance to give customers healthy plants that will transition perfectly into the home. Whether you are a novice or an expert, they'll have the perfect plant for you.
Vegepod, Booth 2269: Vegepod Raised Garden Bed Kits will give you the best of both worlds—the size of a raised garden bed with all the benefits of container gardening. Plus, the benefit of a garden bed cover that extends growing seasons and accelerates plant growth. You'll also find the Kitchen Garden Vegepod, which brings a soil-filled garden inside so you can grow herbs and veggies all year round.
The Water Garden Society, Booth 2103: Discover the benefits of water gardens in your home. The Water Garden Society of Greater Kansas City will showcase a freestanding water garden made with natural rock features. Relax by the tranquil display and learn how to create a water garden in your own backyard.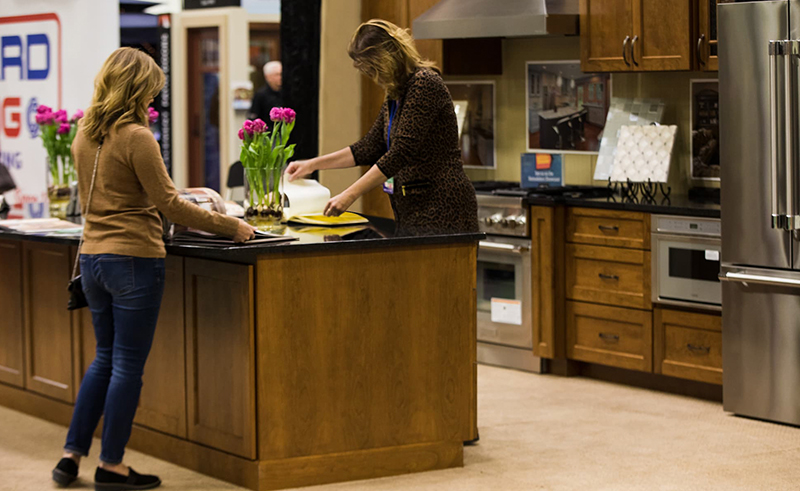 Making a Game Plan
With so much to experience over the weekend, make a game plan before you venture out to the show by viewing the full exhibitor list and stage schedule. The hours of this year's show are:
Friday, February 3: 10 a.m. to 9 p.m. (Hero Day: free admission for military personnel, veterans, firefighters, medical professionals, police officers, or other first responders with valid ID)

Saturday, October 29: 10 a.m. to 9 p.m.

Sunday, October 30: 10 a.m. to 6 p.m. (Teacher Day: free admission for teachers with valid ID)
Don't forget to enter to win the Sweet Space Sweepstakes for a chance to win a $500 VISA gift card and the Hawaii Build + Beach Sweepstakes for a chance to win a ten-day trip to Hawaii and help build a house with Habitat for Humanity.
Tickets for general admission cost $13 at the door, or you can buy your tickets online for $3 off with promo code: HOME for $10 here.