I've been writing about home decoration and design in Kansas City for more than 15 years. (I know, I had to count it out on my fingers a few times myself.) I have longtime favorite shops, but recently, I was delighted to run across a new kid on the block in downtown Overland Park.
Courtney Caldwell and her husband, Trevor, opened The Old Mango, a home décor and design studio last March. Set inside a trim brick building, the shop's products echo the same sense of restraint, while offering interesting textures, colors, and functions. 
But Courtney, who had been a nurse for 24 years when she went back to design school, is doing more than selling goods. She's creating community. Regular classes include activities that expand attendees' creativity. Recent offerings included a crochet workshop, a class on painting your pet, and a clay mugs and cookie-making workshop. Why not show yourself a little love, drop by and find something to treat yourself?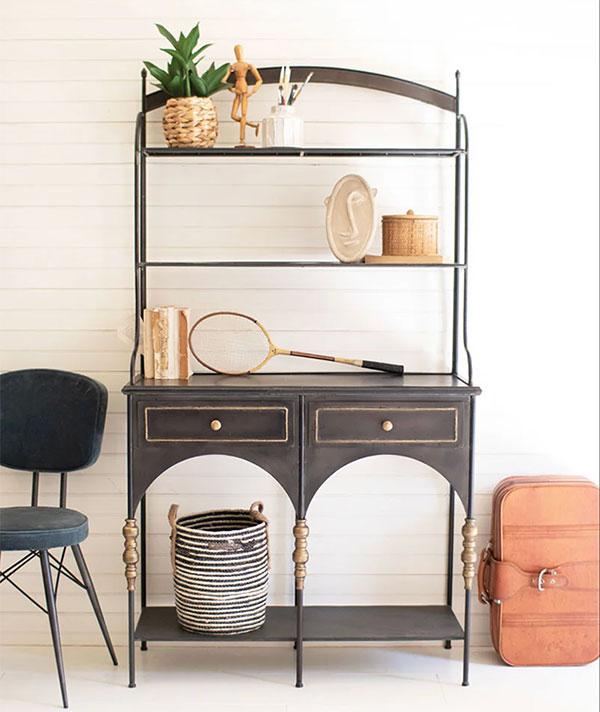 Metal baker's rack, $899.99.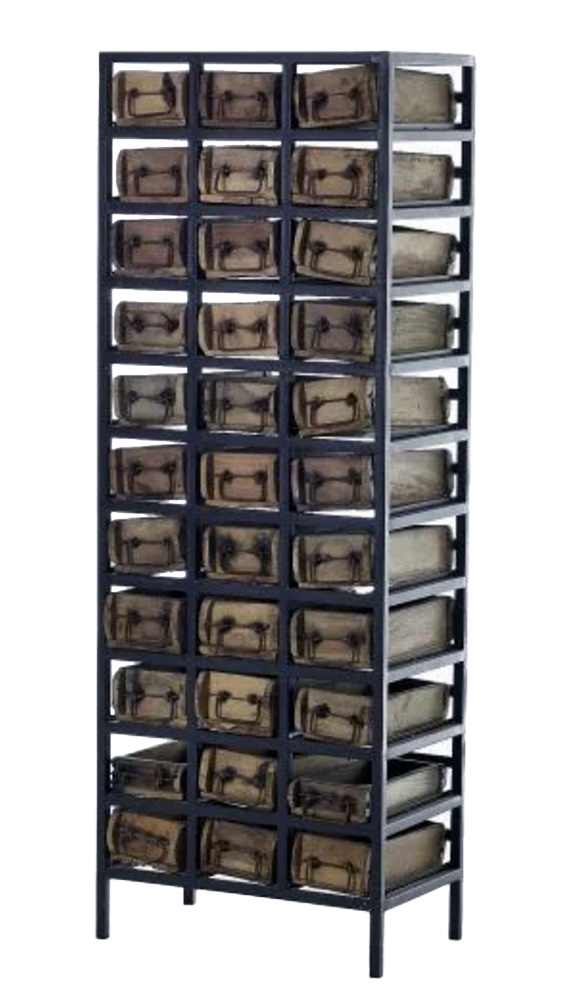 Vintage brick mold rack, $899.99.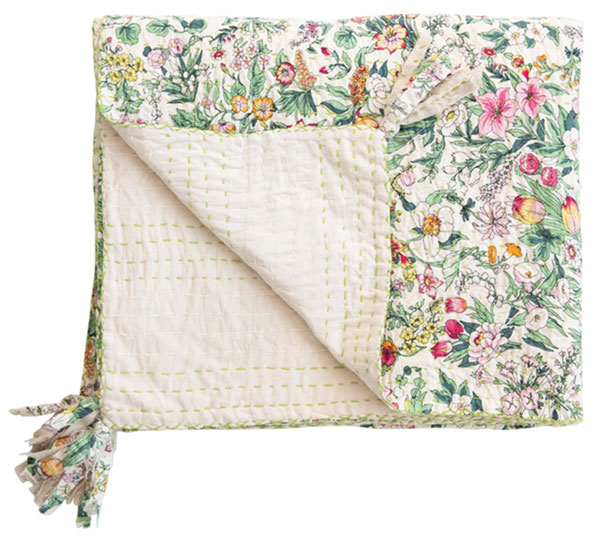 Floral kantha quilted throw, $69.99.
Antique brass gooseneck table lamp, $124.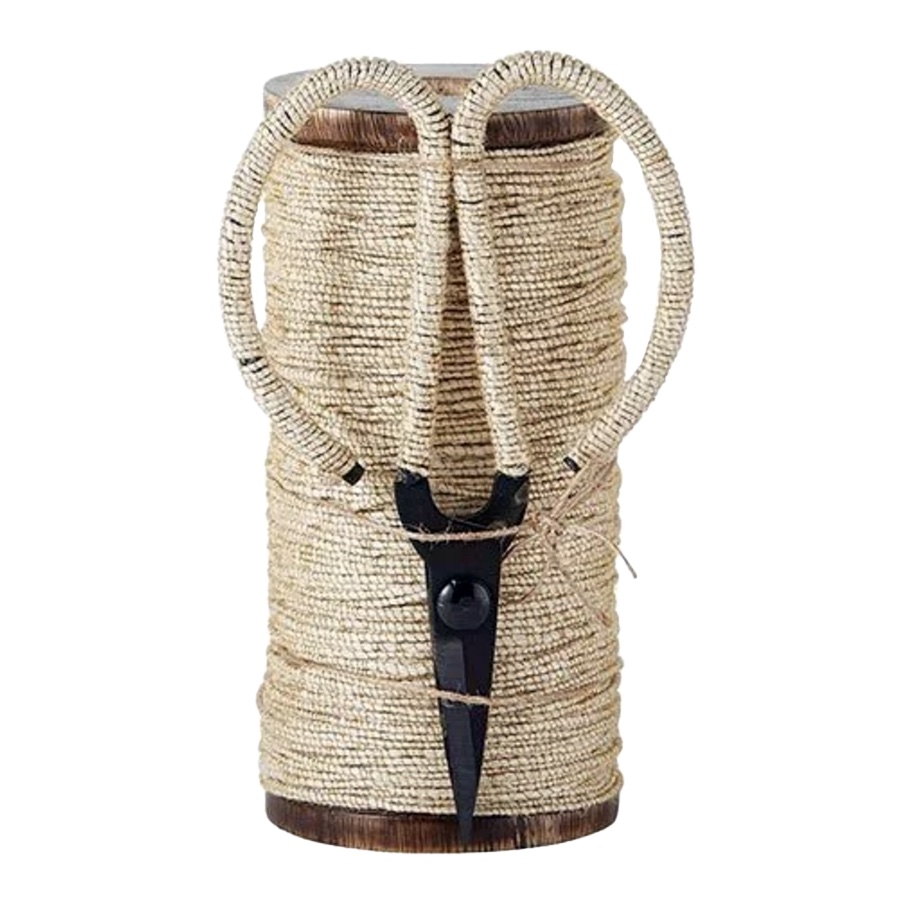 Jute gold twine on spool with scissors, $18.99.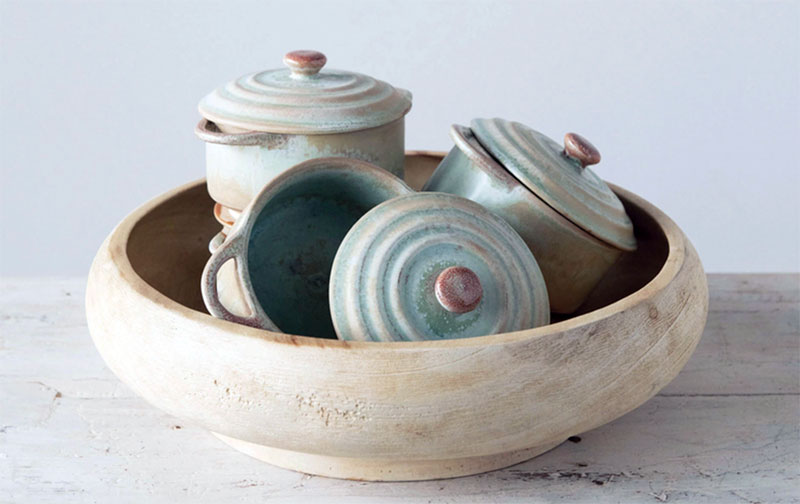 Glazed stoneware mini baker, $14.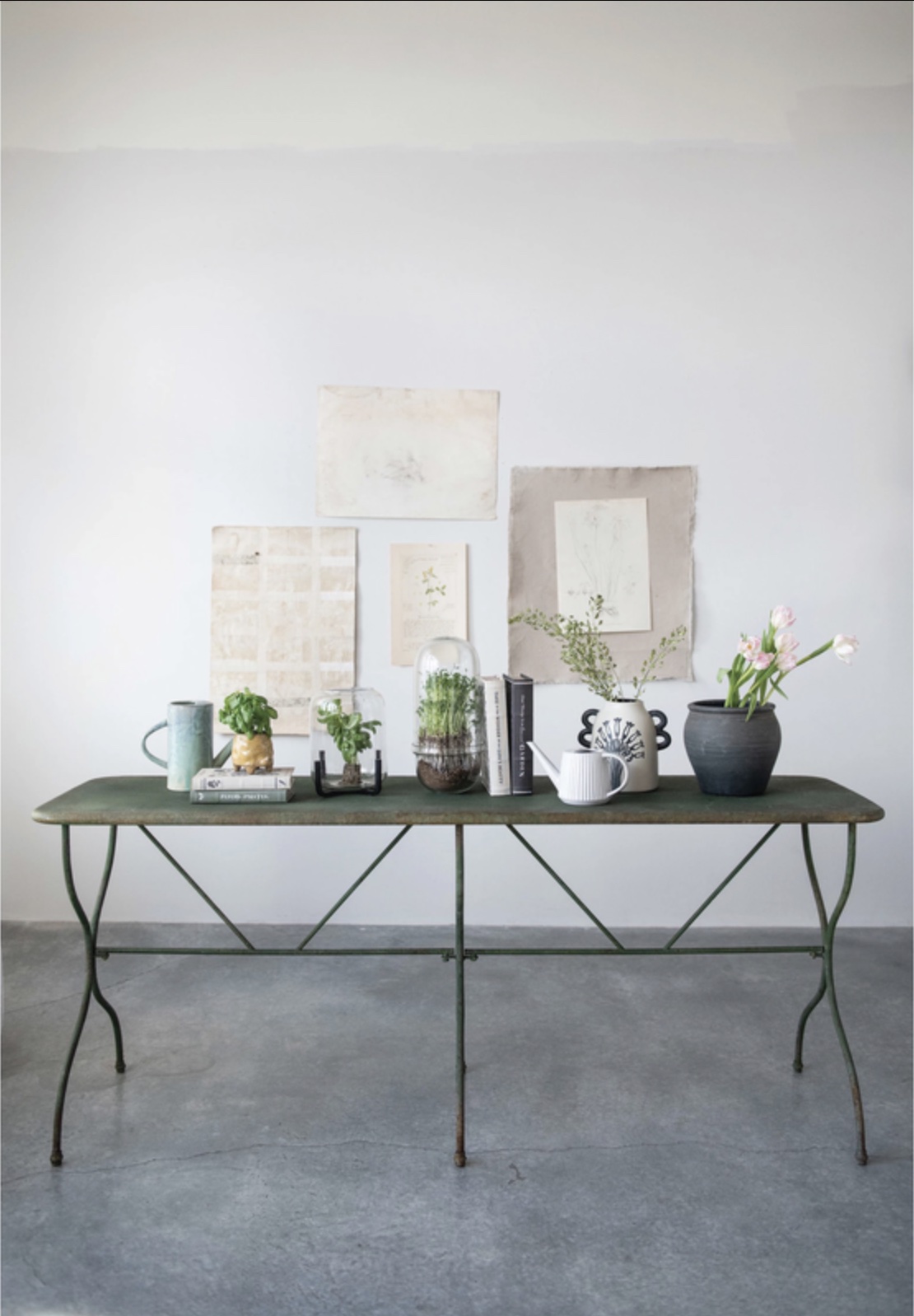 Vintage metal table, $575.