Modern Family
Interior designer Kali Buchanan, who opened Kali Buchanan Interior Design in 2016, is no newbie to the design field. It's in her blood. Her father was an architect; her grandfather a designer. It's what she calls a "genetic disposition." 
And that family trait helped her create a story with a Fairway couple's modern living space.
The home features a formal living room that opens into the dining room, while the kitchen and family room have a bit more whimsy. "Within that—the colors and the textiles and the shape of the furniture—you see a transition to something that's a little more everyday," Buchanan says.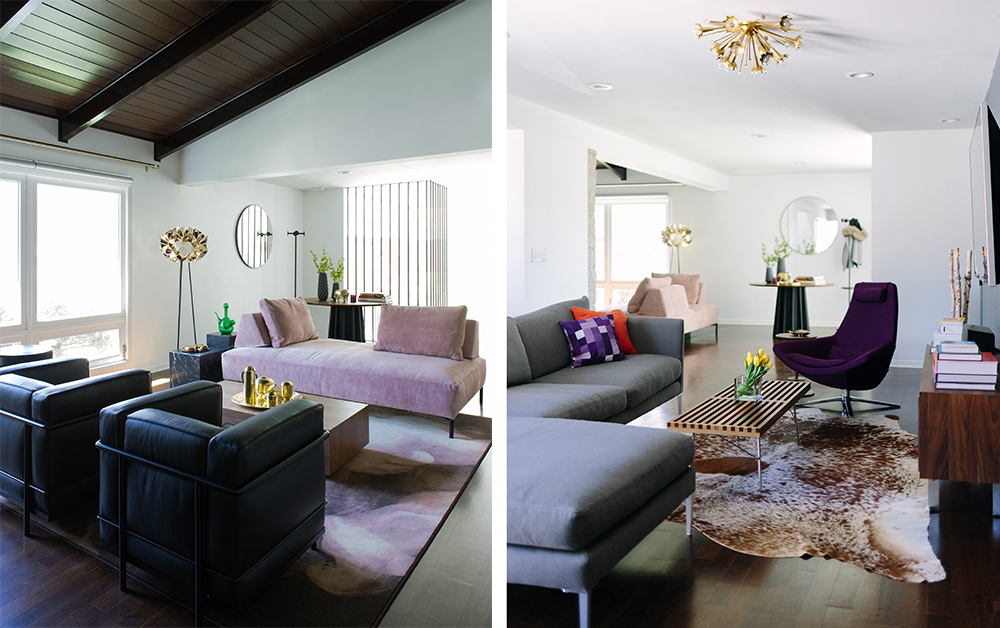 Throughout the project, Buchanan kept in mind the couple's lifestyle to ensure that the design would serve them well into the future. She also has a couple of cornerstones when approaching a space—connecting with the clients and the clients' willingness to consider a modern design.
"It's almost like dating," Buchanan says. "It's an important relationship, so some of that is just your instinct. You know it's going to be fun—a good fit."
And it was a good fit with this Fairway couple from the start.
"When we met for the first time and walked through the home, it was one of those immediate things," Buchanan says. "This was an awesome opportunity and they were great people."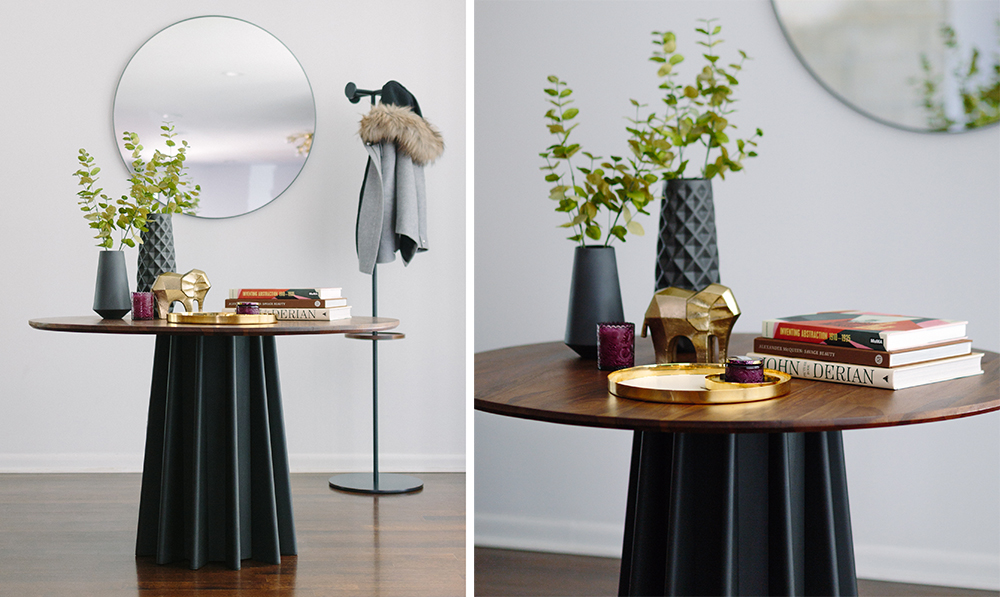 Throughout the project, she says the clients' eagerness and appreciation for color stood out most.
"So often modern design can be a little bit minimal and sterile," Buchanan says. "So I loved that they really embraced adding color." Splashes of bright color can be seen in each room—in the jade-green velvet chairs that surround the dining table, the powder-pink chaise longue in the living room, the deep-purple wool-upholstered B&B Italia easy chair from Museo in the family room, and the gray velvet curtains that pop in the nearly all-white bedroom. Artwork and accessories repeat those hues throughout the house.
Touches of brass—from the pulls on the backs of the dining room chairs to the accessories to the light fixtures—tie it all together. 
The most critical factor, Buchanan says, is balancing the home's midcentury modern design with the client's vision. "Our intention was to reflect their taste in the furniture we selected, not only from their personality to how they liked to entertain, but all the way through, so that it's a livable home that's really unique to them and tells their story."
You can follow Kali Buchanan Interior Design on Facebook and Instagram.