There's something about a sundress that mitigates the worst of a Kansas City summer—perhaps it's the breeze swirling around your legs, unconstrained by shorts or slacks. Maybe it's the riot of color as dazzling hues take center stage. Perhaps it's because sundresses give everyone an air of carefree elegance.
If you haven't found your 2022 go-to sundress, you're in luck. Kansas City boutiques are chock-full of beautiful options for every summer body.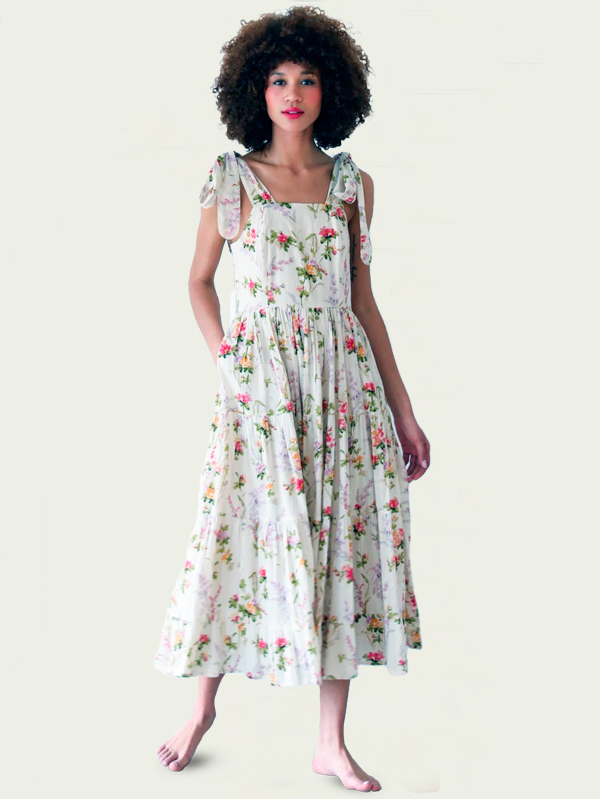 In Bloom
Spring may bring flowers, but summer dresses carry over the floral trend. This feminine sundress features tied shoulders and a casual, midi length, perfect for a summer wedding in the Loose Park rose garden or golden-hour cocktails at Electric Park. And it has pockets. Pockets!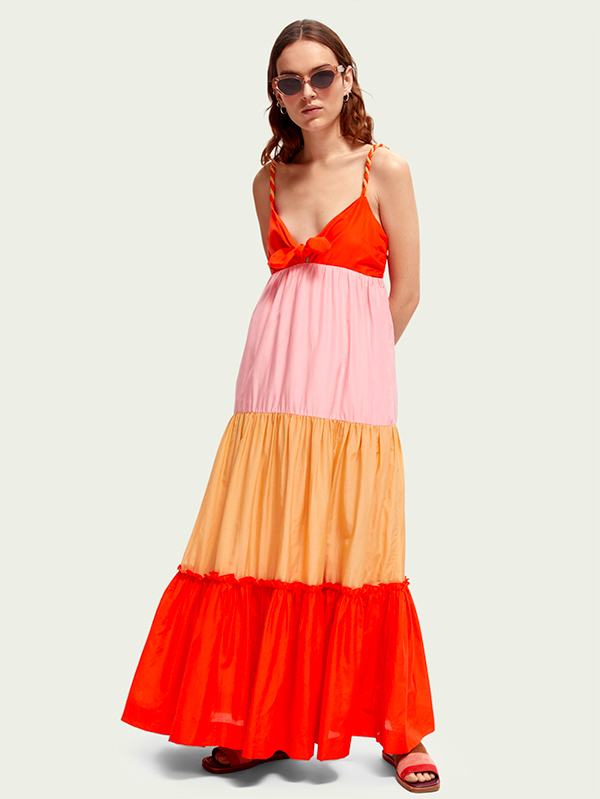 Block Party
When the sun is blazing, fight back with this color-blocked maxi sundress in bright, warm hues. Made from lightweight cotton and silk, you'll stay cool but still give serious fashion vibes. Pair with a flat espadrille sandal and a Paloma for a bit of tropical bliss.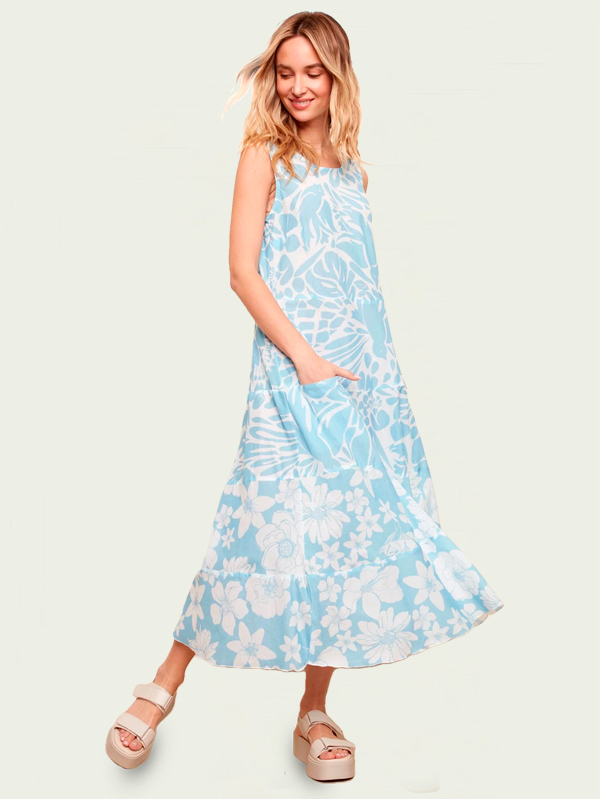 Errands in Style
Sundresses should never feel too stuffy—these are frocks made to be thrown on and lived in. A loose, comfortable, all-cotton dress fits the bill. This midi dress is available in cerulean, coral, or navy and features a full skirt, crew neck, and two front pockets. Throw it on for the office with a shacket or bare your shoulders at the farmers market.