The landscape around this classic Tudor is transformed with a series of paths and garden rooms that lend it a sense of all things British.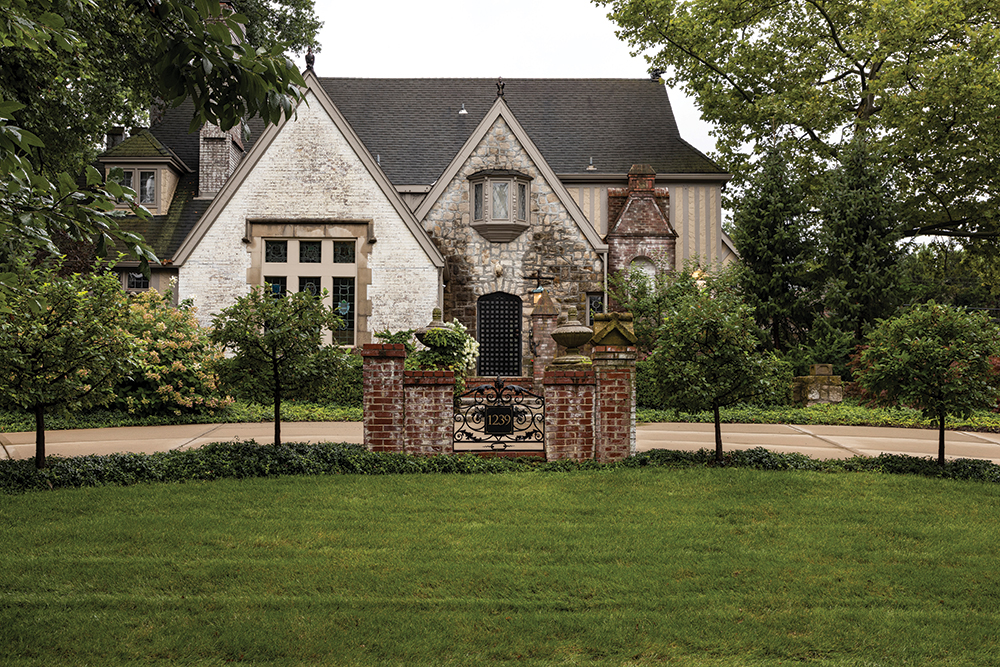 The venerable house in the Country Club District had been the home of Anglophiles for many years. Its mix of limewashed brick, stone, and half-timbered wood and stucco also reflected its mix of Tudor and Gothic architectural styles.
In 2016, Maurice Watson moved in. The attorney and co-founder of Credo Philanthropy Advisors brought his more-is-more approach. "I'm not a minimalist; I'm a maximalist," he says, rather emphatically. It was a fresh look and an infusion of energy the house and garden definitely needed.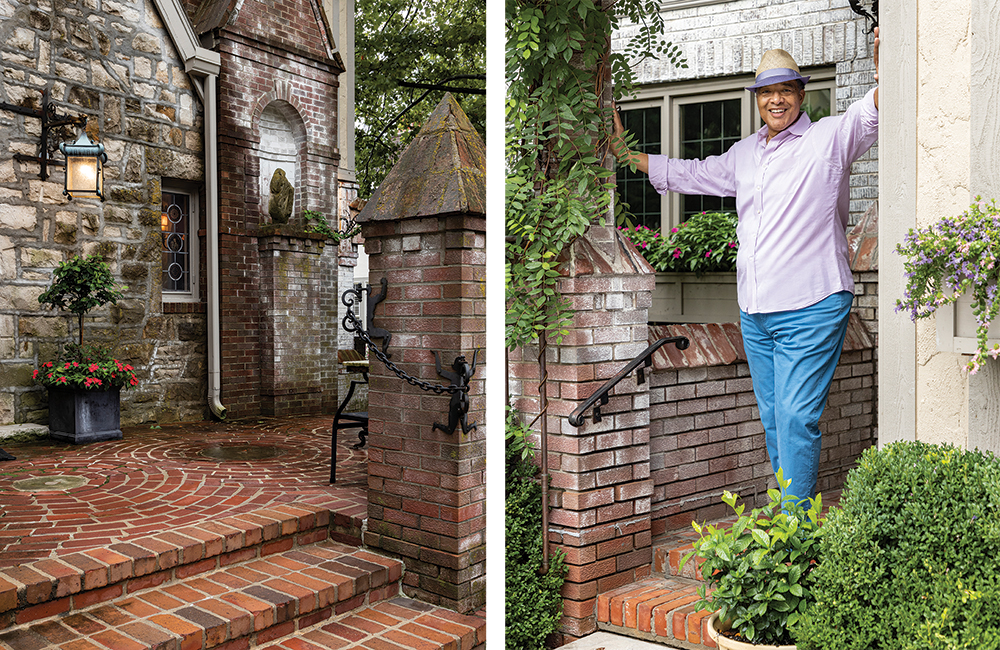 "I love color and scale and structure," says Watson. He and Patrick Kappelmann, of Arcadian Design, duked it out over how much color—beyond green—would complement the garden. But they both agreed that the garden should develop over time. 
"It is my view that gardening is a measured process, more interesting as you adapt and refine, change and edit over time," Watson says. "Every time I travel, I go to houses and gardens," he adds. "And I have a ton of gardening books."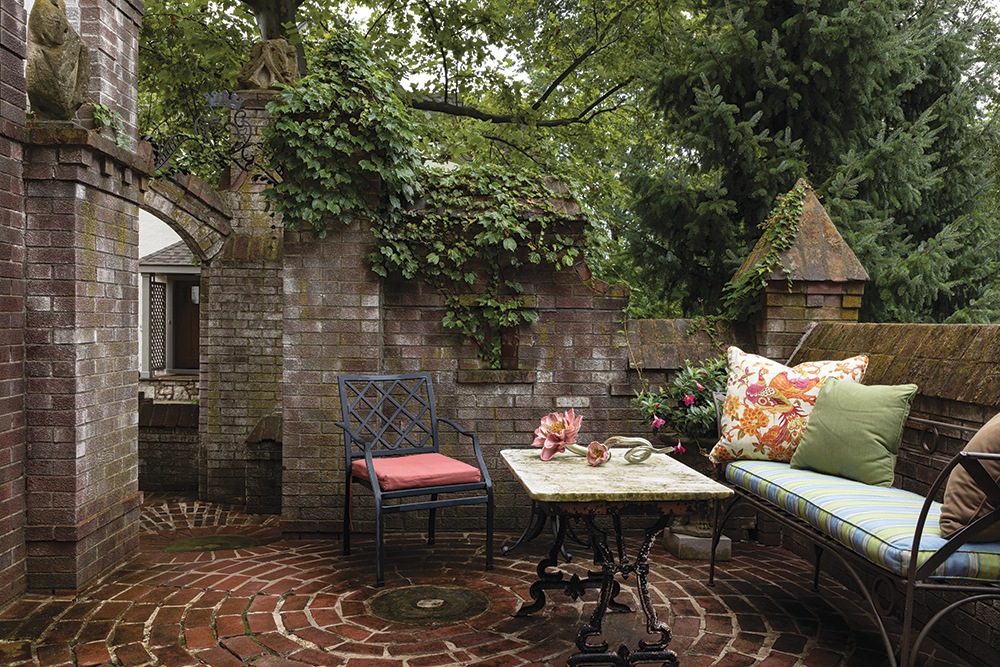 With a series of courtyards to work with and a somewhat shady site, Watson and Kappelmann decided on boxwoods for structure, tall evergreens for shade, dwarf dogwoods and Japanese maples for interest, and climbing roses and hydrangeas for English charm.
And, oh yes, a touch of classic green: "I went to an Ivy League school [Harvard]," he jokes, "so I like ivy."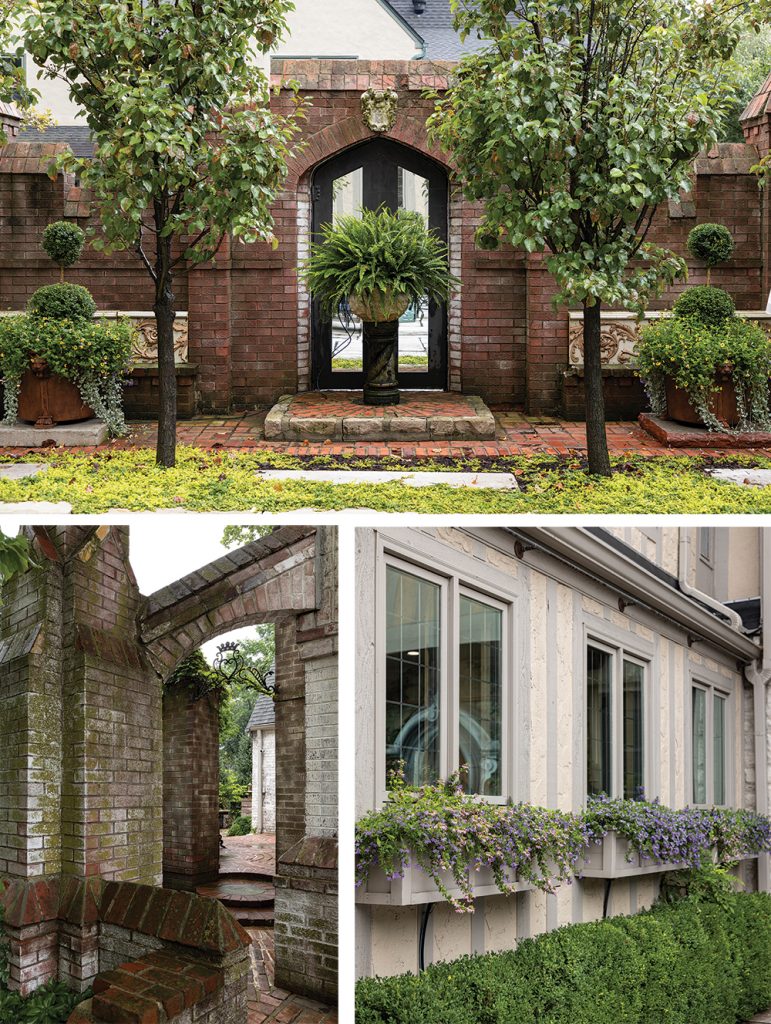 They added instant age with garden antiques and architectural salvage, adding fillips of visual interest here and there, as if it all had accumulated over centuries.
"I do a lot of entertaining," says Watson, so a circular driveway was a must. To make this look age-appropriate, they screened it with an honor guard of dwarf crabapples. Stone finials from an old building look like they're always been there.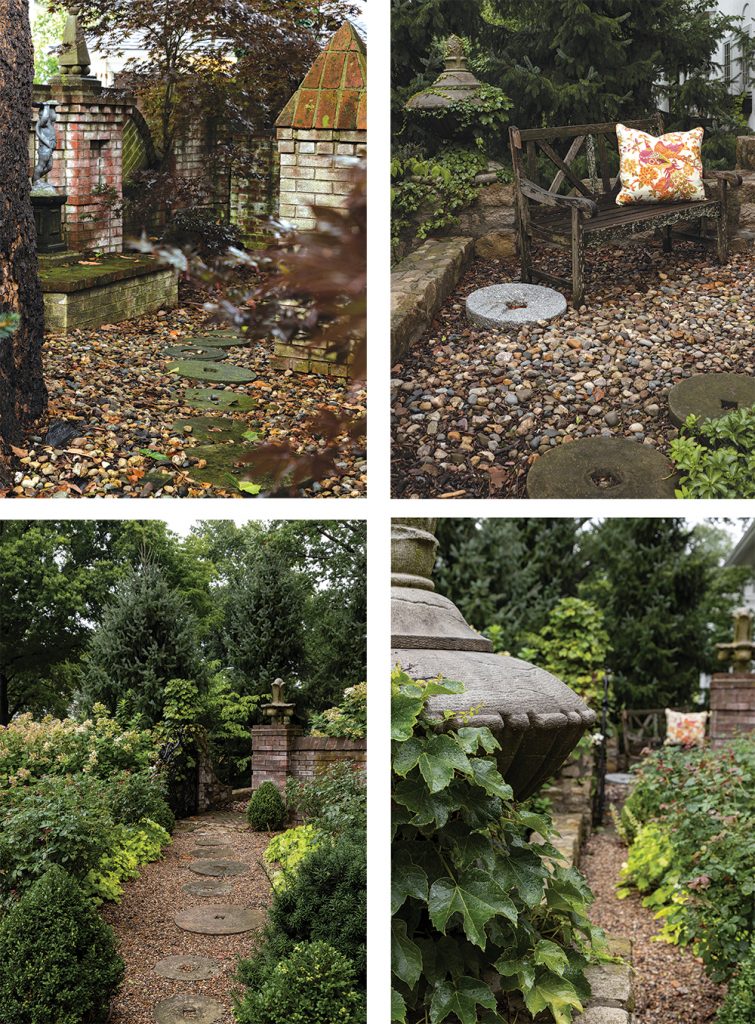 The front courtyard, with vintage grindstones forming the pattern on the brick pavement, features a French garden table, a pleasant spot in spring or fall to enjoy a glass of wine.
A paved path winds back to the large courtyard where a zinc oeil de boeuf, or bull's eye, frames a terra-cotta piece, both items that Watson bought years ago from antique dealer Trish Headley. "This was just grass and dirt," Watson says of the grounds, but antique marble pavers from Christopher Filley turned this into a garden room. In midsummer, blooming hydrangeas spill over the boxwood-framed beds. A magnolia offers Southern charm; purple and blue annuals fill window boxes. It's a spot tailor-made for parties—and hummingbirds.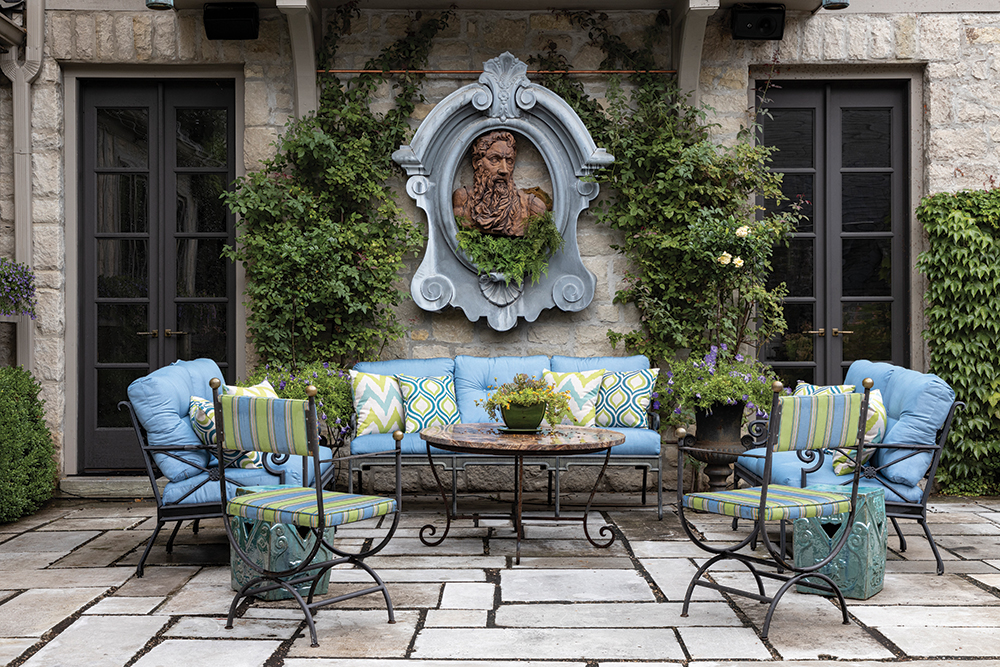 Watson had mirrored panels added to the brick wall that surrounds the property for a trompe l'oeil effect—is that the neighbor's garden or Watson's?
In a far corner, between sets of French doors that lead inside to the garden room, a fountain bubbles, looking like it has been there since the 18th century. Actually, it's a fountain from Van Liew's, made to look old by surrounding it with an antique stone sculpture of a horse, trailing vines, and climbing wisteria. "I knew as soon as I saw that fountain that it would work," says Watson.
Instinctive. Distinctive. An English country garden in Kansas City.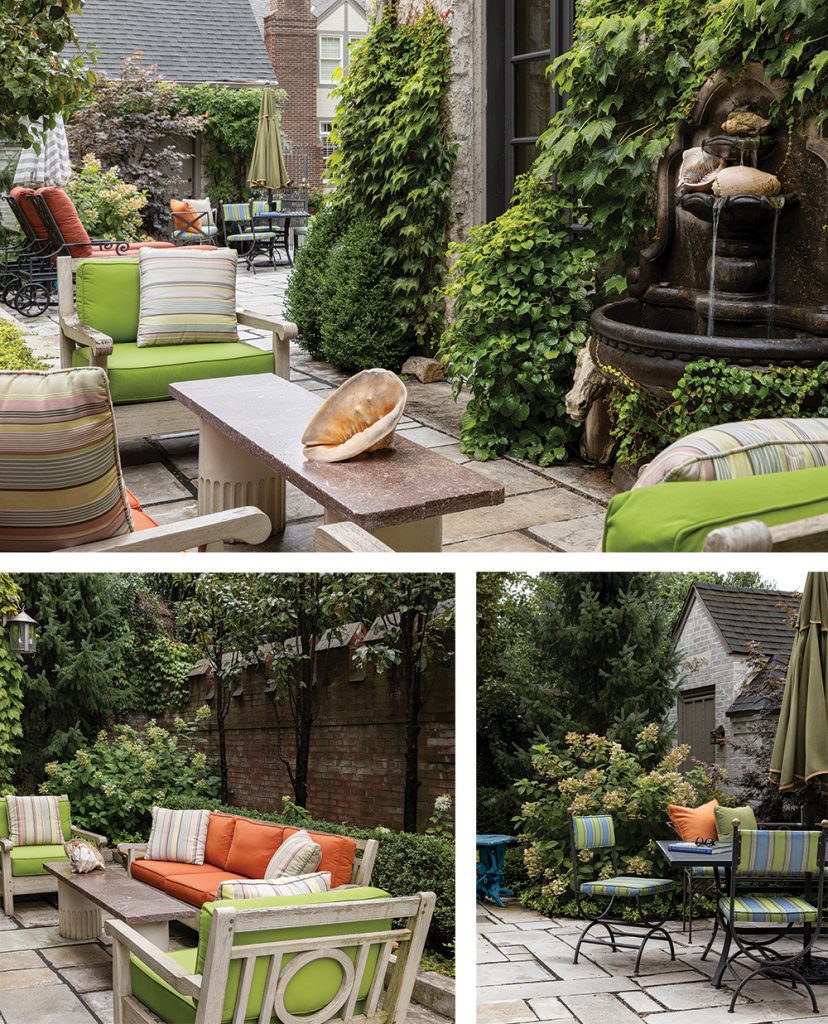 ---
The It List
Garden Antiques
Christopher Filley Antiques
816-561-1124
Landscape Design
Arcadian Design
816-645-9591
Metalwork
Kansas City Metalworks