Hard-pressed to find the perfect weekend shenanigans? We've found an odd assortment of sundry items for you to get on your calendar.
Miss JusLaugh & Friends featuring Joe Degand at the Uptown Arts Bar, October 19th, 6:30-9:30pm

There's laughter and libations to be had on Friday at the Miss JusLaugh & Friends event hosted by comedian Janell Banks. Think of it as a comedy happy hour featuring some of the funniest underground stand-up comics from across the world. Even better?  This show is dedicated to celebrating her birthday and live taping of a "very special comedy special" Stretch Marks N Tattoos. Tickets are just $5.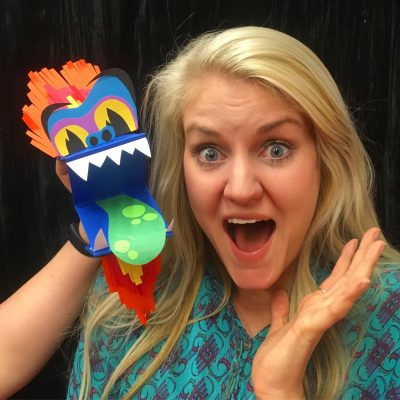 Open Spaces—Puppet Making with Mesner Puppet Theater at Swope Park, October 21st, 3pm
Need a monster in your life? Who doesn't? Swing by The Villages on Sunday to create your own monster with the team from Mesner Puppet Theater! They'll have everything you need to create an otherworldly creature like no other. Will your monster have eleven eyeballs? Flippers for feet? Haywire hair? With your imagination and creativity, the possibilities are endless! Reserve your space today by e-mailing Alex Espy or call 816-756-3500. Bonus—the event is free! Presented by Open Spaces at The Village at Swope Park.