The weekend is right around the corner and if you don't have plans, may we make a suggestion—or two?
First up, The 18th Annual Kansas International Film Festival kicks off this weekend—featuring over 150 films from 30 countries. Studio films will also be featured in the festival. This year's special guest artist? Stephen Kellogg—whose documentary film Last Man Standing will play in the film festival on Saturday, October 13th. It features Kellogg and the making of his album, South, West, North, East.  At the conclusion of the film, Stephen will play an intimate 45-minute concert for those in attendance.  On Sunday, Kellogg will host a workshop called Kellogg Up Close: Telling Your Truth. This workshop will focus on the concept of storytelling. A couple other highlights:
Oct. 15, 7:30pm: A special The Power of Mentor panel features Kevin Willmott (Blackkklansman) with Mel Jones, associate producer of Dear White People, and will examine how mentorship is the key to success.
Oct. 17, 7:15pm: A special Shaping Consciousness: Media & the Military panel will focus on authorship of military images—including where we've been and how far we need to go in representing military life in entertainment. Active duty Lt. Colonel Terry Kelley who works in the military media and civilian photographer Brooke Brown of HOPE22 are participating. A military photography exhibit will honor two-tour Vietnam combat cameraman, Marty Blackmore (who served the local TV industry for 25 years at WDAF).
---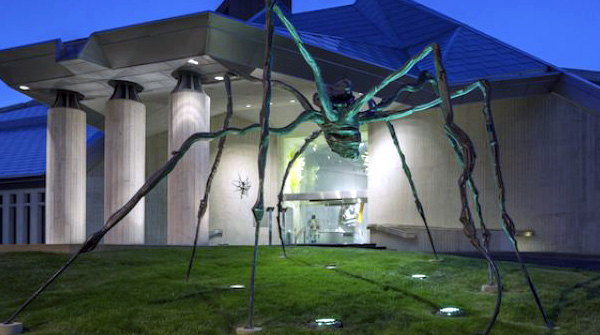 Next, it's time to break out your neon, your glow-in-the-dark and the electric colors in your closet. The 2018 Kemper Gala, Body Electric: Color The Night, Ignite Your Soul is happening this Saturday, October 13, from 7:00 p.m. to midnight. The annual Kemper Gala serves as the major fundraising event to benefit the Museum. This festive annual event features outstanding food, music, and entertainment for over 500 guests.
Get fired up. Tickets are still available. It only takes an atom—to charge the energy that electrifies the sky—to spark the inspiration of an artist—to raise the voice that sings the Body Electric—to ignite a love so brightly it burns with the fire of ten million stars.
Oh and don't forget to wear—as the invite states—electrifying bold color!