Sponsored content:
Tavern in the Village has doled out the perfect holiday gift to foodies in the metro. They just unveiled a whopping 15 new items on their menu—everything from tantalizing new appetizers to hearty comfort-food entrees to decadent desserts. "Executive Chef Jennifer LeBlanc really wanted to focus on using local farmers and make sure that all the flavor profiles are simple and elevated—or simply elevated," says co-owner Anthony Zarate.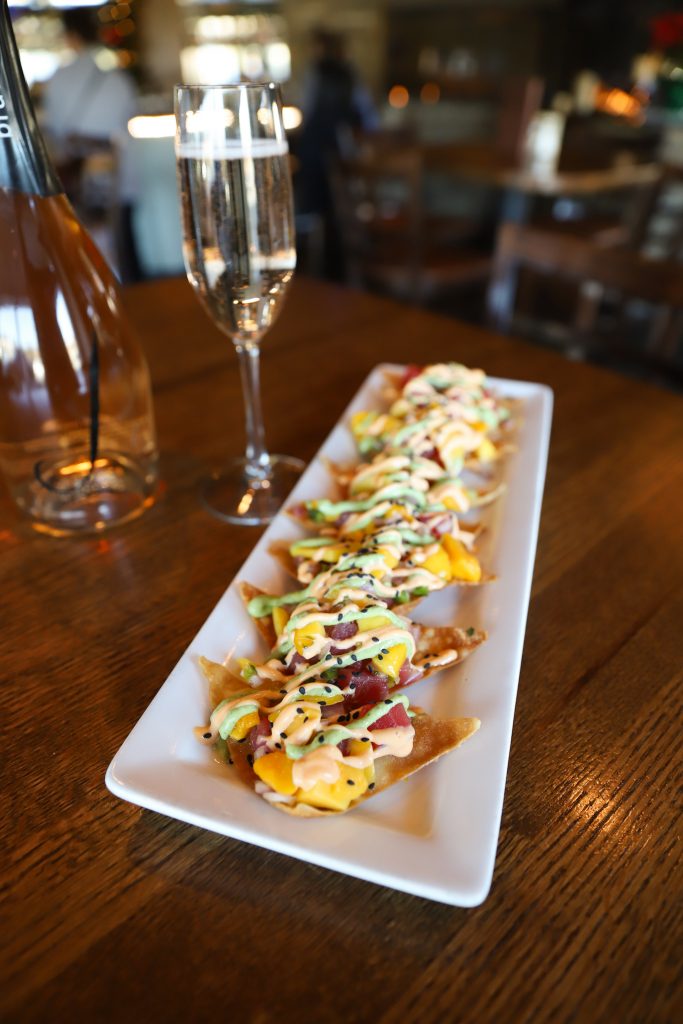 Why the change? Zarate says since the restaurant is aptly named Tavern, clients wanted a few heartier, knife-and-fork "tavern food" options. It's been less than two weeks and feedback has been stellar. How stellar? The first couple nights several new menu items were flying out of the kitchen. "Our Bone-in Bourbon Cherry Pork Chop? The new Tuna Wontons? Gone! The first two days we sold out," says Zarate. "People are raving about it."
The goal for executive chef Jennifer LeBlanc and sous chef John Honas? They wanted to create dishes that weren't heavy but would make guests contentedly full. Thus, the Grilled Cheese with Short Rib was born. "Ooh, it's filling. It's comfort food on a plate," says Zarate. "We put the right components together to create the perfect sandwich—plus, it comes with tomato soup." Another sandwich to keep your eye on is the Smoked Pastrami Reuben—"because who doesn't like a good Reuben?" asks Zarate. "It's even tastier with our house-made Thousand Island dressing."
Drooling yet? You should be. On the day we were there, the staff was abuzz about the new menu—and rightfully so. "The staff has tried everything, and they love the new menu," says Zarate. "They like to mix things up. They are excited for our guests to try their favorite new items."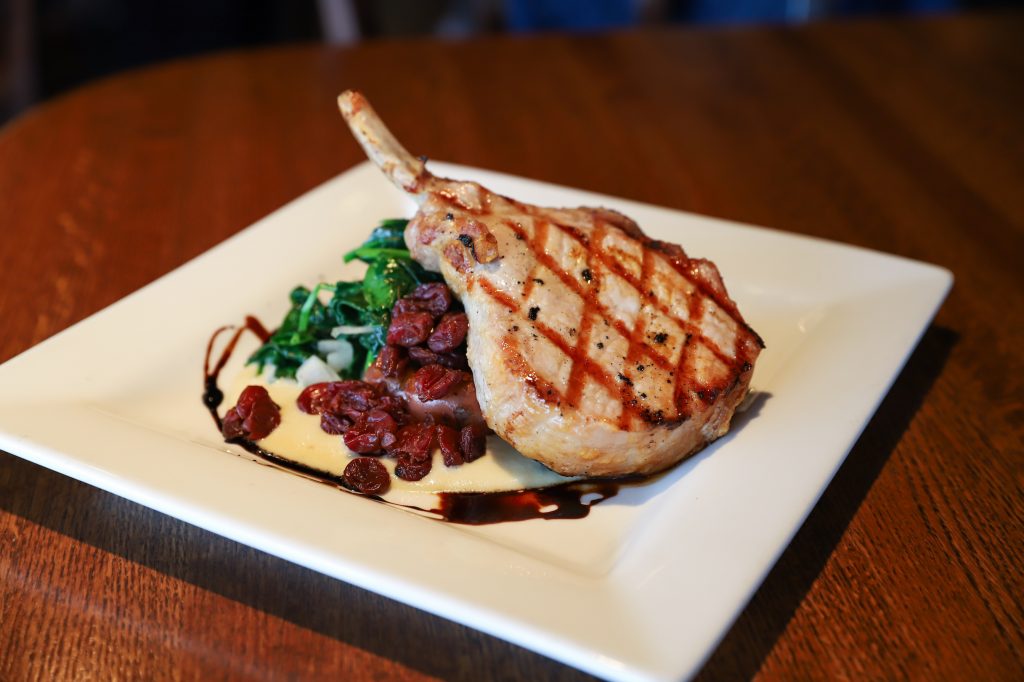 Does Zarate have a fave new menu offering? See the aforementioned pork chop. "I enjoy all the components—plus, it's hearty," says Zarate. "It's a French-cut pork chop—a little bit different than what we had before. It's locally sourced. We want to support as many local vendors as we possibly can." (Fun fact: That's also the dish the server suggested we try as well. No wonder they keep selling out of it.)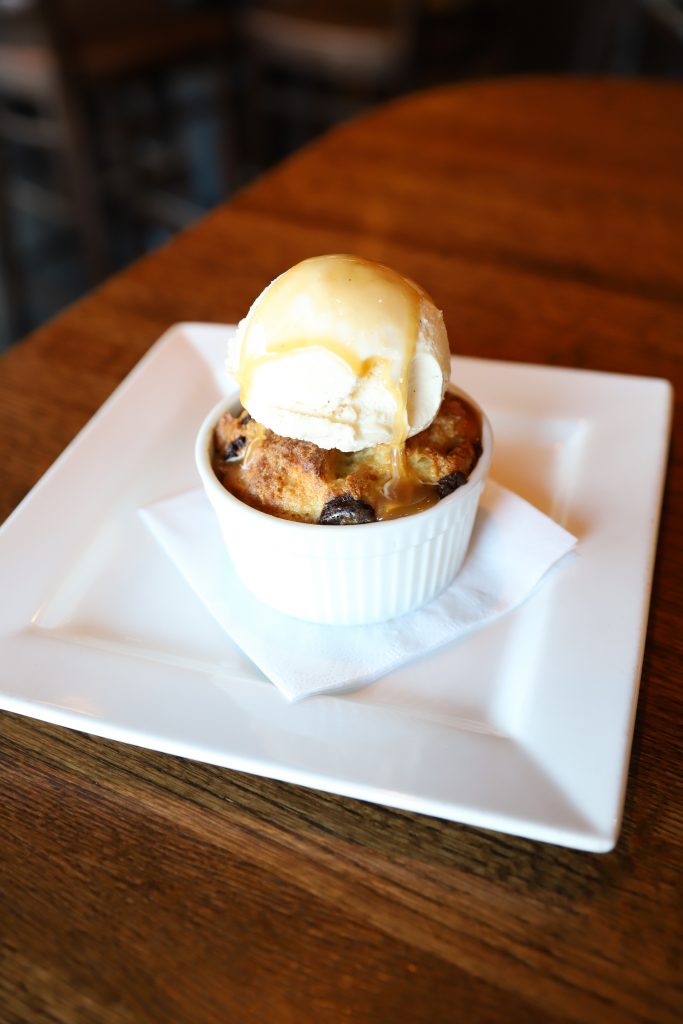 One thing is certain, you won't leave hungry. From the meatballs in a zingy tomato-cream sauce to the Wild Mushroom & Kale Gnocchi, everything is on-point from flavor profiles to presentation. And if by some odd chance you still have room after indulging, well, Chef LeBlanc has you covered with some over-the-top desserts. A Dark Chocolate Southern Bread Pudding? Yes, please. Or maybe their Pumpkin Espresso Bundt Cake. We'll take two. "The cake is served warm—which anything warm is just that much more delicious," says Zarate. "Add in some brown sugar and rum coffee icing and it's perfect. And I'm not even a dessert person."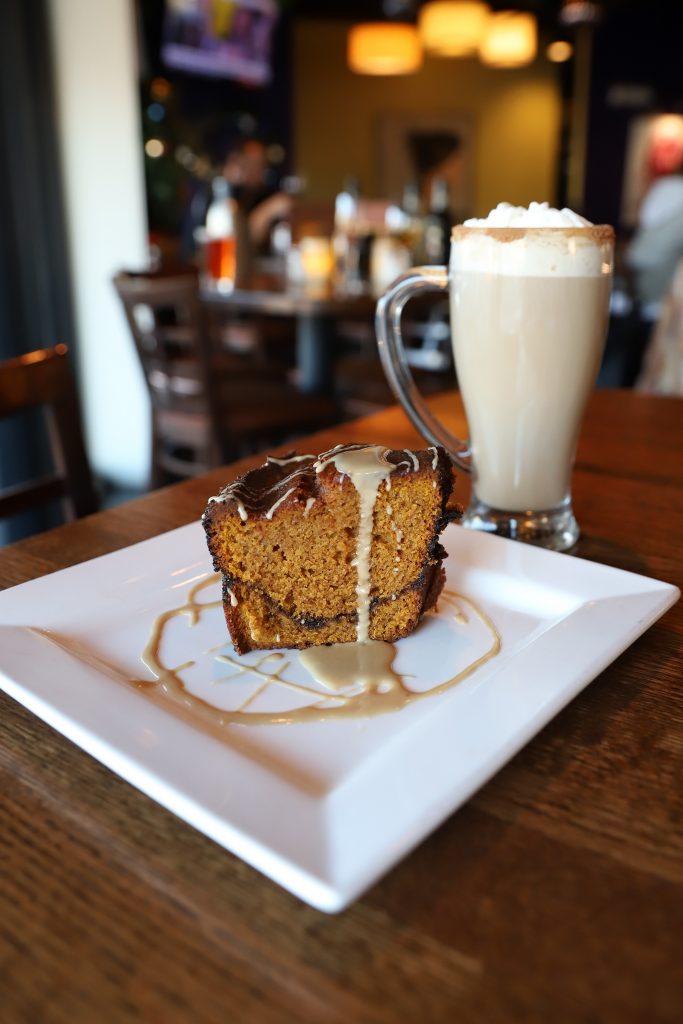 Unlike most restaurants, which typically slow down after the new year, Tavern never loses a beat—or a customer, for that matter. "In our neighborhood, we're blessed with hungry guests," says Zarate. The back-of-the-house team, meanwhile, is gearing up for KC Restaurant Week, January 11 – 20th. It's all hands on deck for the crew that week and a half. When asked what Tavern was featuring, Zarate was coy. "Go check out the website and you can see who's serving what," he laughs.
Sans plans on New Year's Eve this year? Zarate says come join the party. Besides being open until 9 p.m. on Christmas Eve, each respective Tavern restaurant is throwing quite the shindig on December 31st. "We're throwing down! A big party with DJ's, party favors," says Zarate. "It's one of my favorite days. We'll be open from 11 a.m. to, well, question mark. We'll be serving late that night."
Our suggestion? Stop reading this article and make a reservation to try out Tavern's delicious new menu offerings. Let's just say you'll have leftovers for days.