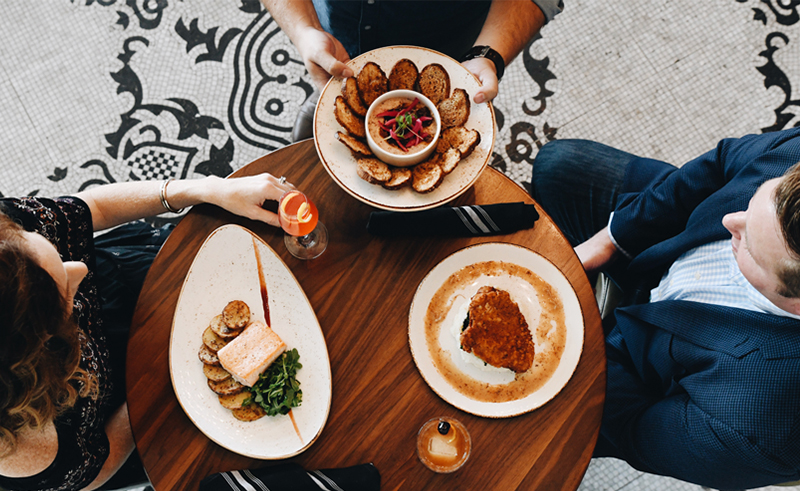 Kansas City's favorite week of the year is in full swing, and there's still plenty of time to check out the metro's best eateries as Kansas City Restaurant Week runs through January 23.
For the second KC Restaurant Week in a row, there's a pandemic sweeping its way through the city. It's no secret that Covid has made a victim out of many of our local favorites. We've said goodbye to a lot of Kansas City classics, but we've welcomed new places too.
While many of us are staying home more often with the rapid spread of Omicron, it's still important to support our local restaurant community that works so hard to keep our tummies full and our taste buds satisfied.
During KC Restaurant Week you'll get several courses for $15, $35, and $45 price tiers. At many local spots you can get those deals without dining in. Out of the nearly 200 participating restaurants, close to half offer carryout options.
You can get the full carryout list here, but some of our local picks offering carryout include:
Blue Bird Bistro

Brown and Loe

Corvino Supper Club & Tasting Room

Eggtc.

Fannie's West African Cuisine

Fiorella's Jack Stack Barbecue

Garozzo's Ristorante

Hamburger Mary's Kansas City

Manny's Mexican Restaurant

Michael Forbes Bar & Grille

Minsky's Pizza

Mission Taco Joint

Novel

Story.

Tavern In The Village

Third Street Social

Trezo Mare Restaurant
If you have a hankering for something specific—like a romantic dinner or vegetarian menu—check out our ten KC Restaurant Week recommendations here.