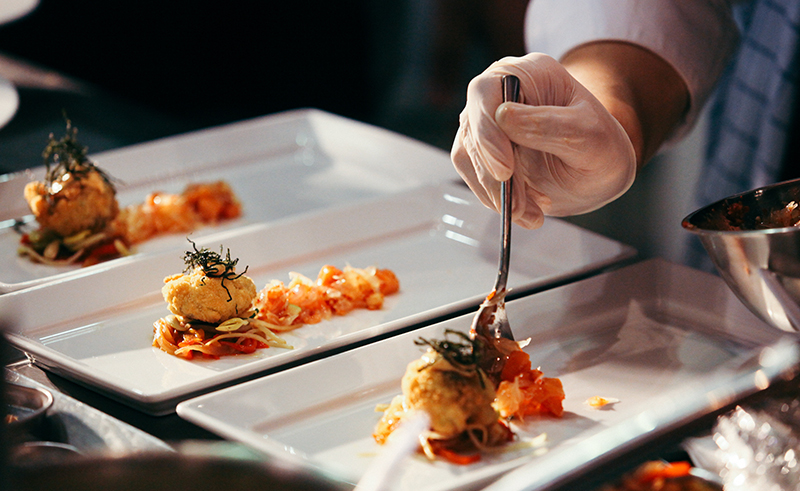 It's the most wonderful time of the year! Nope, not Christmas—we're talking about Kansas City Restaurant Week which is back for 2022 from January 14-23.
KC Restaurant Week is a Kansas City tradition, but to refresh your memory, the ten-day dining event provides the perfect opportunity to explore exclusive menus from local restaurants at $15, $35, and $45 price tiers.
With nearly 200 participating restaurants, you can find deals at many of Kansas City's finest dining establishments, and almost any cuisine you could hope for. The best part? Many participating restaurants are offering both dine-in and carry-out options.
With so many restaurants to choose from, you need to ask yourself what are you in the mood for? Here are ten Restaurant Week participants that can satisfy your cravings.
Searching for to-die-for Thai?
Chef Penny Mufuka has opened several Thai spots around town, but she refers to her newest restaurant as "The Steakhouse of Thai Restaurants"—and for good reason. At Bamboo Penny's you'll get a choice between Yellow Sen Me, Mango Red Curry, Crispy Mango Duck, Pad Kee Mow (Drunken Noodles), and more. Click here for details.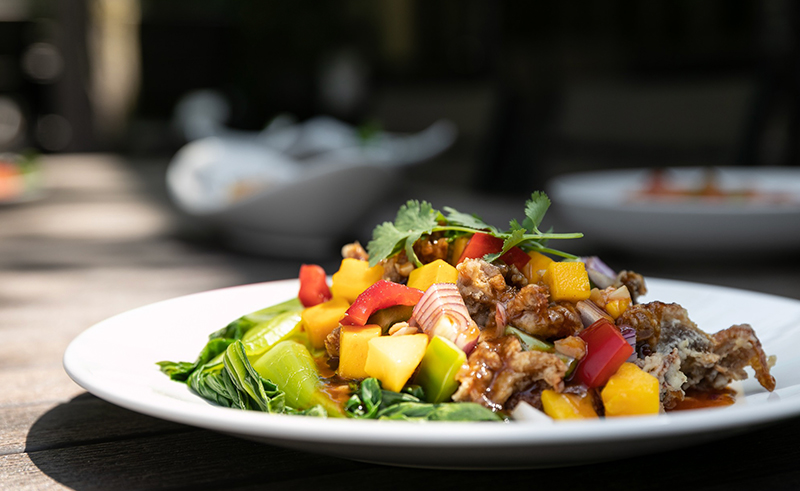 In the mood for gourmet flair?
Head chef and owner Cherven Desauguste started out cooking at home in Haiti, resulting in Mesob's bold, Ethiopian flavors. The restaurant's menu offers tender lamb, beef, and poultry spiced to perfection, and seafood so fresh you can almost hear the ocean waves. Click here for details.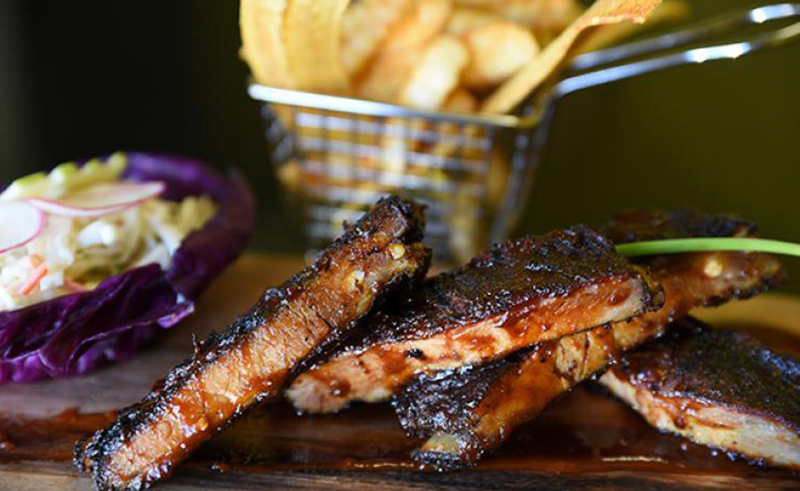 Looking for a great deal?
At 801 Chophouse, steaks start in at $53—but not during Restaurant Week. For $45, you'll get a wedge or Caesar salad; a six-ounce filet mignon with garlic mashed potatoes, grilled asparagus, and demi-glace; or a pan-seared Scottish salmon with braised cabbage and bacon, sweet potato, and sherry gastrique; and a New York-style cheesecake with blueberry sauce. Click here for details. 
Craving food like grandma used to make?
At Flapjacks'n more you'll have a choice between the Flapjacks burger with fries and fruit, Philly cheesesteak with fries and fruit, and country-fried steak served with eggs, hash browns, flapjacks, and fruit—just like grandma used to make. Click here for details.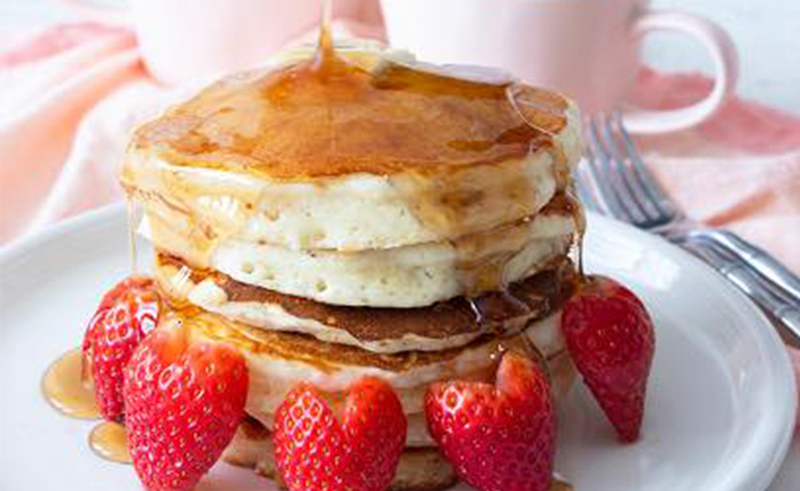 Pasta, cheese, bread, garlic—need we say more?
If you have a hankering for Italian, you'll want to stop by Garozzo's Ristorante—their Restaurant Week menu is stacked with savory options. For the main course you'll have a choice between linguini frutti di mare, chicken vincenzo, or veal parmigiano. You'll get three-course at lunch for $15 or four courses at dinner for $35. Click here for details.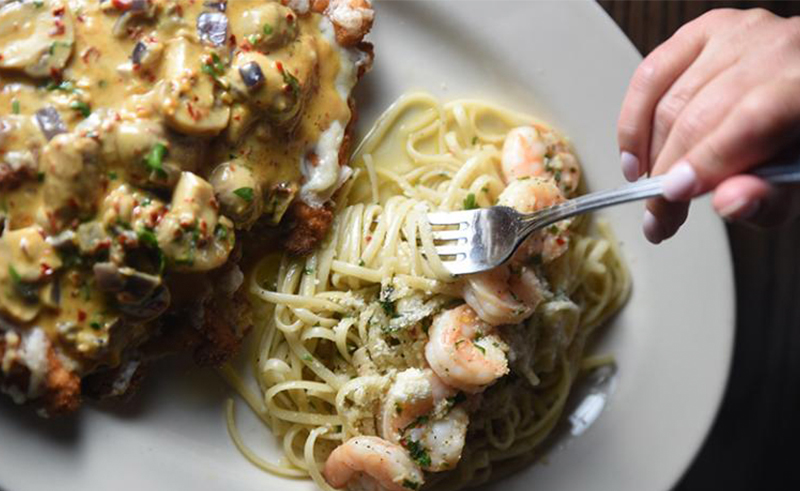 Is it really "Kansas City" Restaurant Week if we don't include KC barbecue?
Fiorella's Jack Stack has been serving Kansas Citians since 1957, and now boasts six locations around the metro—all of which are participating in Restaurant Week. Spend $15 at lunch for a two-course meal for one or $35 at dinner for a two-course meal for two. Click here for details.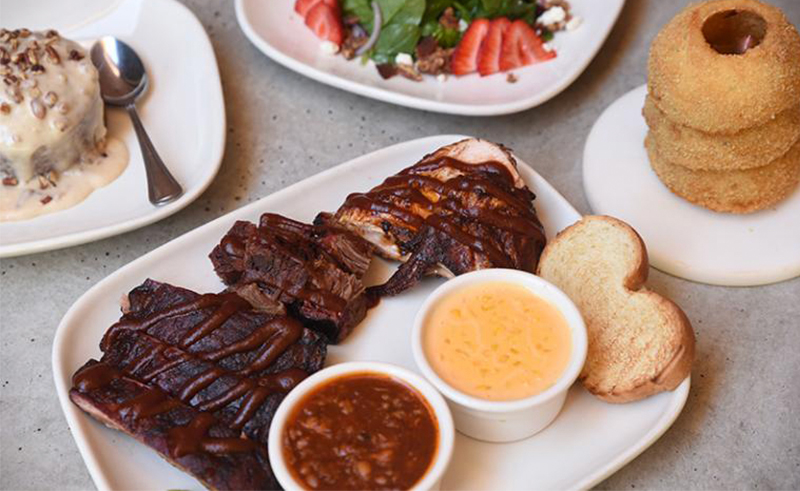 Looking for a show while you enjoy your meal?
Hamburger Mary's Kansas City serves up huge gourmet burgers, tasty drink creations, and a whole lot of sass. The restaurant offers a flamboyant dining experience, with nightly entertainment from Dining with the Divas drag shows and charity HamBingo Mary's to MaryOke-Karaoke and trivia nights. Eat, drink, and be—Mary! Click here for details. 
In need of a romantic getaway?
At Grünauer you'll get close with Austrian and central European cuisine and intimate table settings under richly decorated chandeliers. Head in for a romantic, two- or three-course lunch or dinner and choose between spinach spätzle with a Bohemian ragout, slow-roasted beef brisket with natural jus, seared rainbow trout over turmeric-braised cucumbers, or classic Austrian bone-in chicken. Click here for details.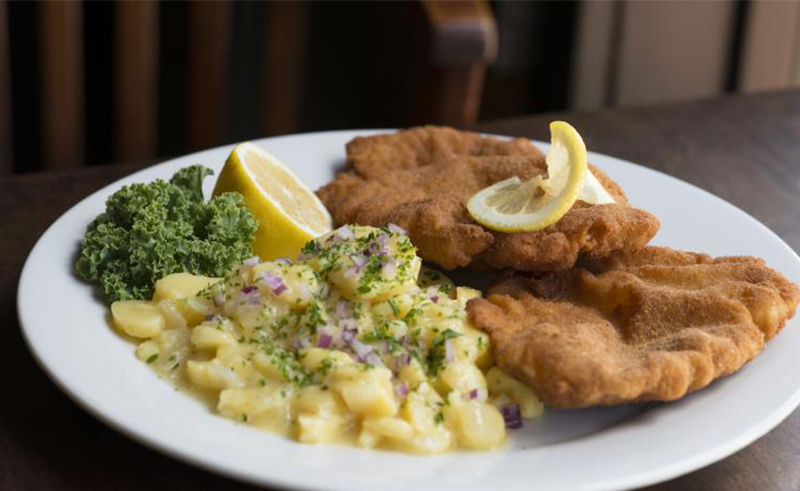 Craving fresh sushi?
In that case, Blue Sushi Sake Grill is where you'll feel most at home. All sushi rolls are crafted with responsibly caught and humanely raised fish. Spend $15 for lunch for three courses of soup, sushi, and dessert, or $35 for a dinner of four courses with soup, an appetizer, sushi, and dessert. Click here for details.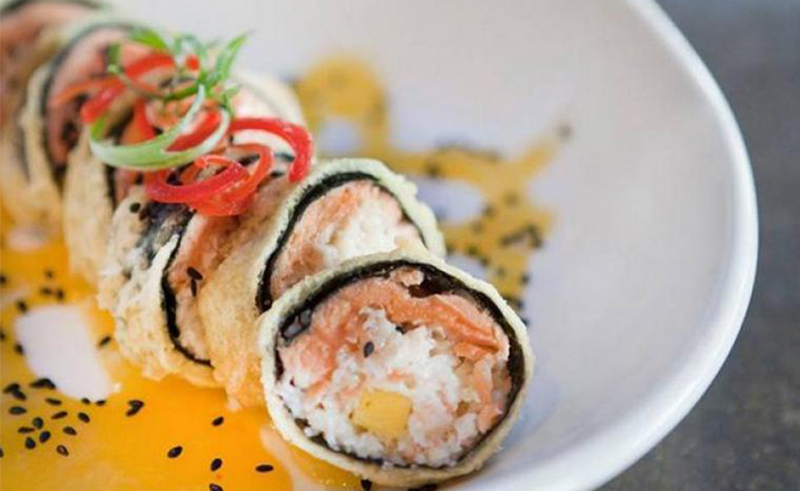 In search of clean, plant-rich, and highly nutritious food?
Enjoy Pure Food + Drink is the place to go if you're looking for a vegetarian menu. For $15, both lunch and dinner offer a vegan soup option, Bountiful Salad with fresh ingredients, such as kale, coconut bacon, goat cheese, roasted squash, and more, plus a vegan chocolate chip cookie. Click here for details.