Familiar Faces are Taking Over KC's Restaurant Scene
The most exciting food and drink concepts opening in Kansas City this year come from names you probably already know. Seasoned chefs, such as Howard Hanna, Andrew Longres, and Ted Liberda are opening new restaurants while beloved pop-ups move into permanent spaces. Popular spots are expanding their reach with new locations, and Kansas Citians celebrated for their work in other spheres are diving into the culinary world.
Think you already know what to expect? We wouldn't be so sure.
---
Open for Business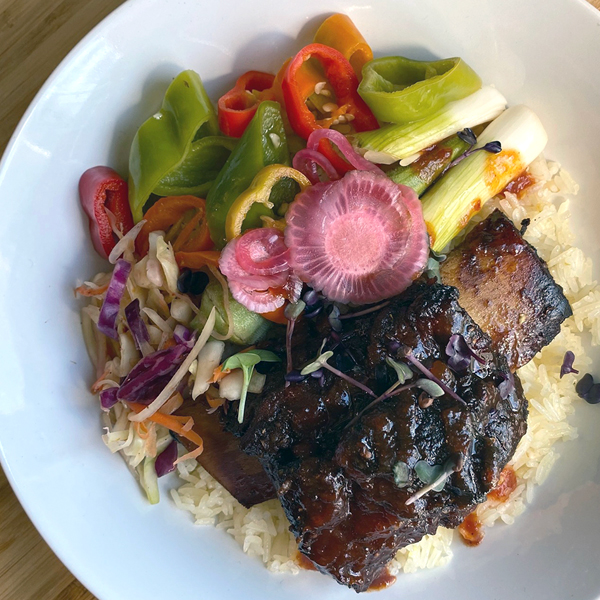 Buck Tui
Kansas City has already had a taste of Buck Tui, and it's hungry for more. The concept, which brings together executive chef and pit master Ted Liberda's love of Northeastern Thai cuisine and KC barbecue, debuted at the Overland Park Farmers Market and is now offering carryout at its Overland Park restaurant as it prepares to open the dining room later this spring. On the menu? Sweet chili-glazed pork ribs, fish sauce-marinated brisket and a smoked chicken banh mi, plus craft cocktails from beverage director Matsumoto Mari. 6737 West 75th Street | bucktuibbq.com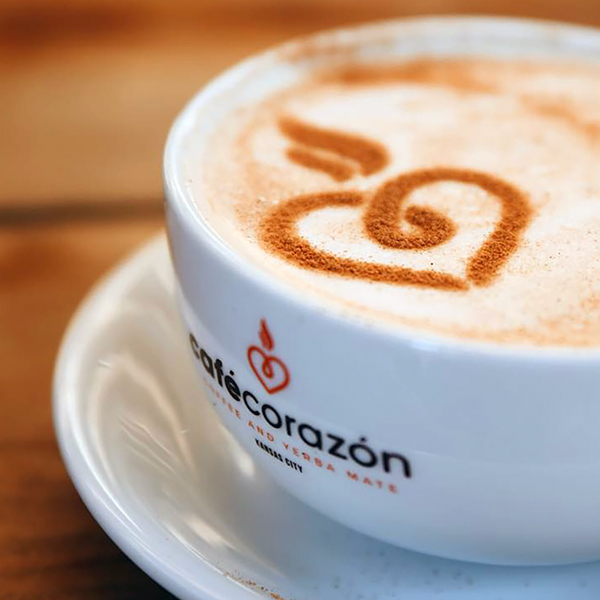 Café Corazón
Several years after opening its flagship cafe, Café Corazón debuted a second location in the Crossroads this February. Like the original spot in Westport, the Crossroads cafe was built out by co-owner Curtis Herrera, showcases breathtaking mural work, and celebrates Latin American coffee and yerba mate, an herbal tea long favored by indigenous people in South America. But the spacious new shop also features some exclusive menu items, espresso and latte flights, and expanded food offerings, in addition to favorites like empanadas and tamales. 110 Southwest Boulevard | cafecorazonkc.com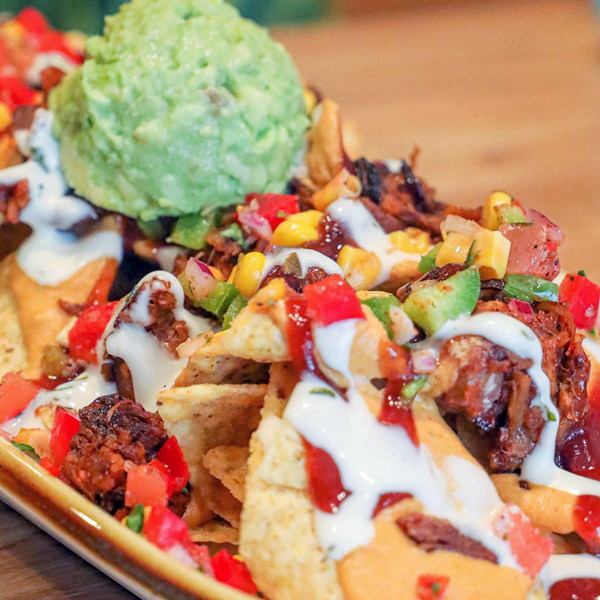 Kind Food
Kind Food got its start doing pop-ups before moving into the Iron District, but it now has its own modern, stylish space in KCK, where it's on a mission to perpetuate kindness—to humans, animals, and the planet. The plant-based restaurant serves up ethically sourced ingredients in dishes like barbecue jackpot nachos, made with cashew queso, slow-roasted jackfruit, sweet potatoes, and beans, plus sandwiches, salads, wraps, veggie burgers, and allergen-friendly treats from Safe Bakes. The restaurant also includes a retail market that stocks zero-waste lifestyle products, packaged foods, and other merchandise. 2820 West 47th Avenue | kindfoodkc.com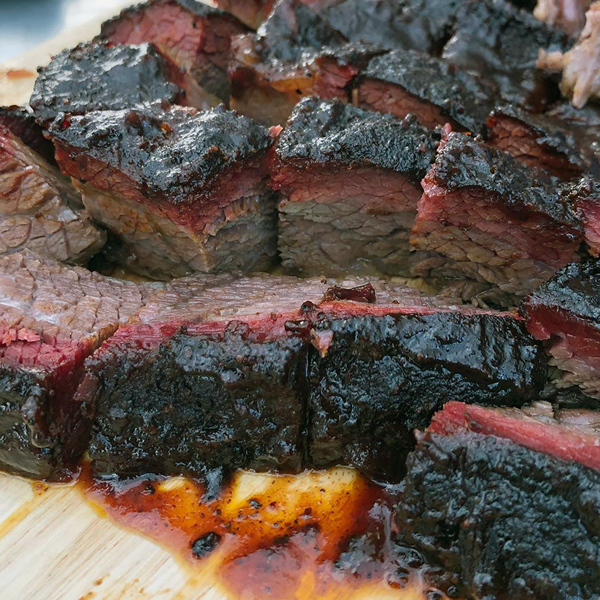 Meat Mitch
After years honing his craft on the competitive barbecue scene, then weathering delays caused by construction and Covid, acclaimed pit master Mitch Benjamin quietly opened his long-awaited Leawood restaurant, Meat Mitch, days before the start of 2022. Guests can enjoy his award-winning barbecue—16-hour smoked black angus hand-carved brisket, St. Louis-style pork ribs, and burnt ends, just to name a few heavy hitters—Wednesday through Sunday. The family-friendly restaurant is also serving toasted griddled cheeses, brisket smash burgers, barbecue sandwiches, and a host of mouthwatering shareable starters, plus beer, wine, and cocktails. 3620 West 95th Street | meatmitchbbq.com
---
Coming Soon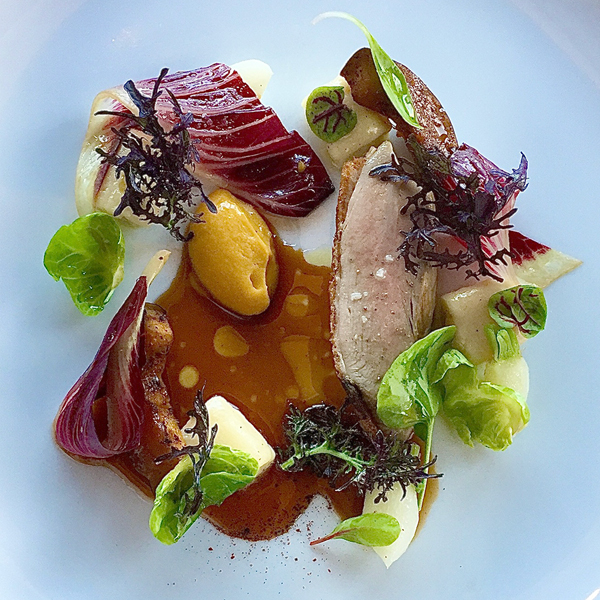 Acre
Chef Andrew Longres has worked at some of Kansas City's most renowned restaurants, including The American and Bluestem. Now, he's opening his own concept in Parkville: Acre, named after his grandparents' Missouri farm. The 3,500-square-foot, 90-seat restaurant slated to open later this spring will highlight open-fire cooking and feature an Argentinian brasero-style, wood-fired hearth, where Longres will prepare dishes such as pickled chicken, served half roasted and half fried, and steaks dry-aged in-house. Acre will also serve handmade pastas, accessibly priced wines, craft cocktails on tap, and coffee by Parkville Coffeehouse. 6325 Lewis Street | acrekc.com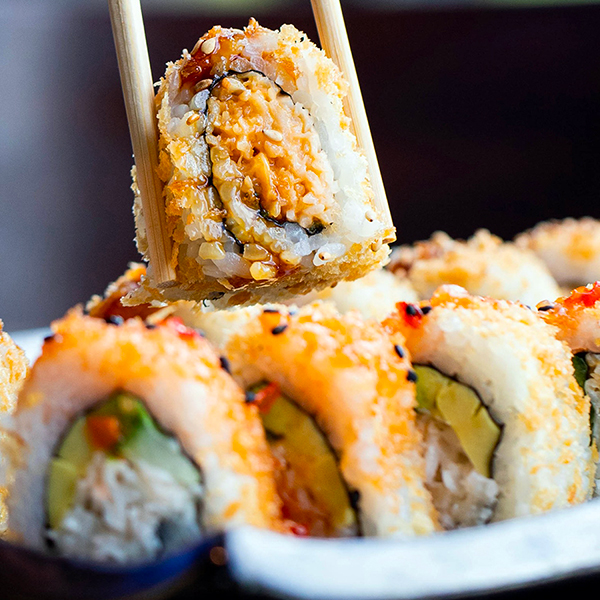 Blue Sushi Sake Grill
Drunken Fish closed its Power & Light District location earlier this year, but there's a new sushi spot on the way: Blue Sushi Sake Grill. The sushi chain from Omaha-based Flagship Restaurant Group moved into the KC market with a Westwood location in 2016 and will open in P&L later this year in a revamped space boasting a mezzanine and patio. The menu features sashimi, nigiri, and sushi that runs the gamut from traditional to deliciously far out, plus an impressive lineup of vegan options you can feel good about—the company is committed to responsibly sourcing seafood and partners with the Monterey Bay Aquarium's Seafood Watch. 101 East 14th Street | bluesushisakegrill.com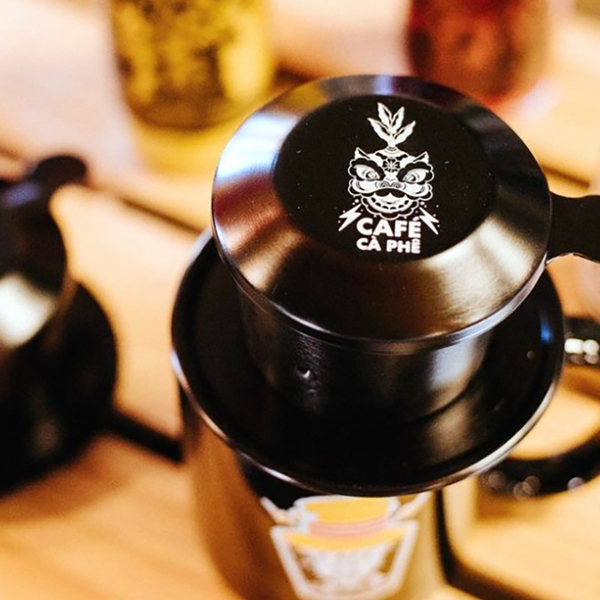 Cafe Cà Phê
Jackie Nguyen provided a jolt of energy to KC's coffee scene with her mobile Vietnamese coffeehouse, but Cafe Cà Phê will soon be a permanent fixture of Columbus Park. Nguyen and co. are building out a space in the neighborhood with help from a GoFundMe campaign, which has raised more than $50,000 to date. Naturally, the shop will serve the café's signature drinks made from beans grown in Vietnam and roasted by Nguyen Coffee Supply, but it also promises to be a space for marginalized Kansas Citians to find community. 916 East 5th Street | cafecaphe.com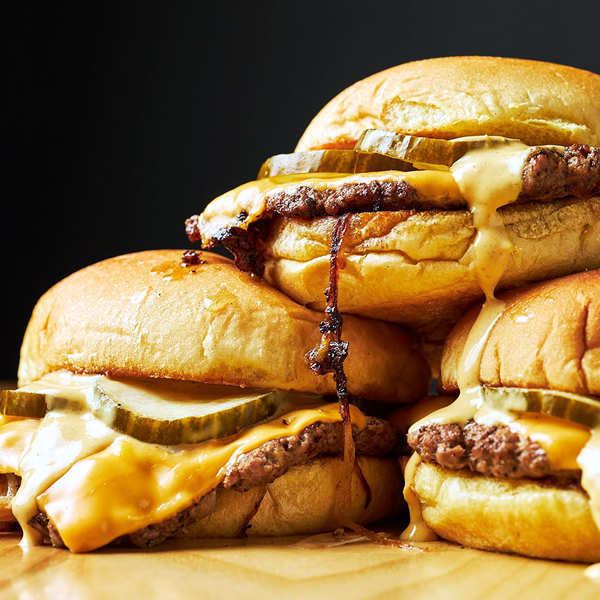 Cosmo Burger
Cosmo Burger found success operating as a ghost kitchen inside Dodson's Bar and Commons in Waldo. But chef Jacob Kruger is spreading the love to the Kansas side of the state line with a new location in Lenexa Public Market, tentatively scheduled to open this summer. Cosmo's will continue to keep things simple with its focus on tater tots and smash burgers—thin but juicy and packed with flavor; topped with house-made pickles, griddle-grilled onions,  and melty cheese; served up on a buttered potato bun. The new spot will also boast a bar program from the team at Dodson's. 8750 Penrose Lane | cosmoburgerkc.com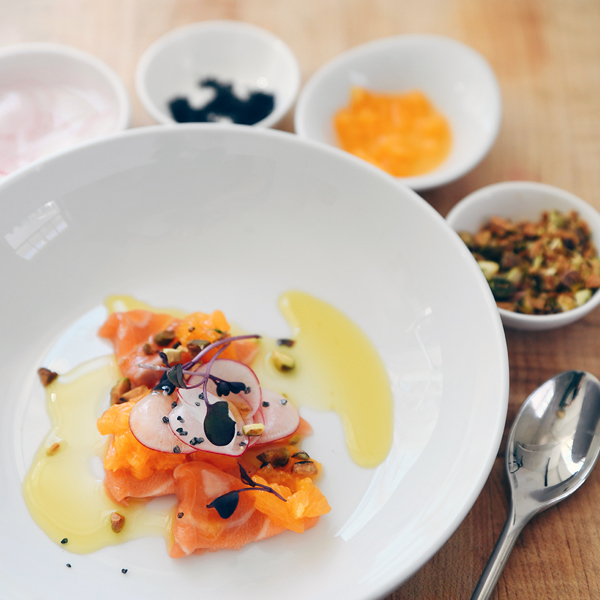 Earl's Premier
Chef Todd Schulte stepped away from running his own restaurants for a few years, but he is once again taking the reins with Earl's Premier. The intimate American restaurant will focus on fresh seafood, which Schulte has loved since his days growing up on the Chesapeake Bay. Sarah Hogan, formerly of Ça Va, is also joining the crew and working as director of hospitality and beverages. Earl's Premier will feature banquette seating on one side and a bar and kitchen on the other, plus a patio that doubles the seating—ideal for its anticipated opening in sometime in April. 651 East 59th Street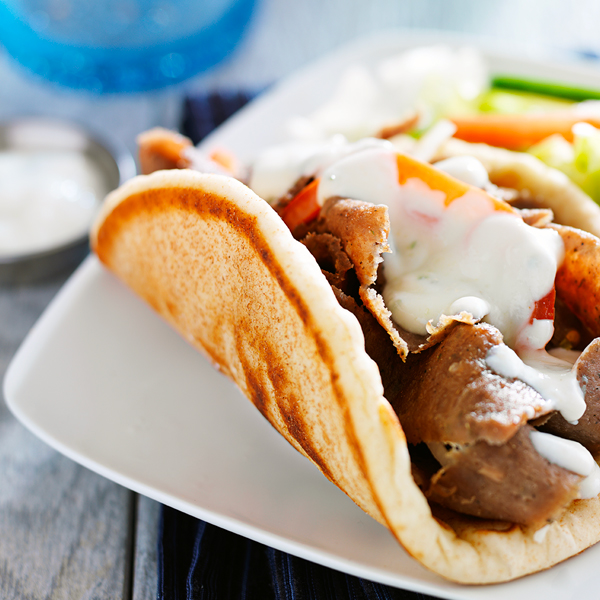 Enzo Bistro & Wine Bar
Ragazza Food & Wine owner Laura Norris is venturing into the City Market for her latest restaurant, Enzo Bistro & Wine Bar. She and brother Grant Norris snatched up the former Bo Lings location and are turning it into a Mediterranean restaurant and wine bar tentatively scheduled to open early this summer. Italian food will still be prominently featured, but Enzo will also offer Greek, French, and Spanish-inspired dishes. And just as the name suggests, wine will play a prominent role—the Norrises are even planning to create a wine garden. 20 East 5th Street | enzokcmo.com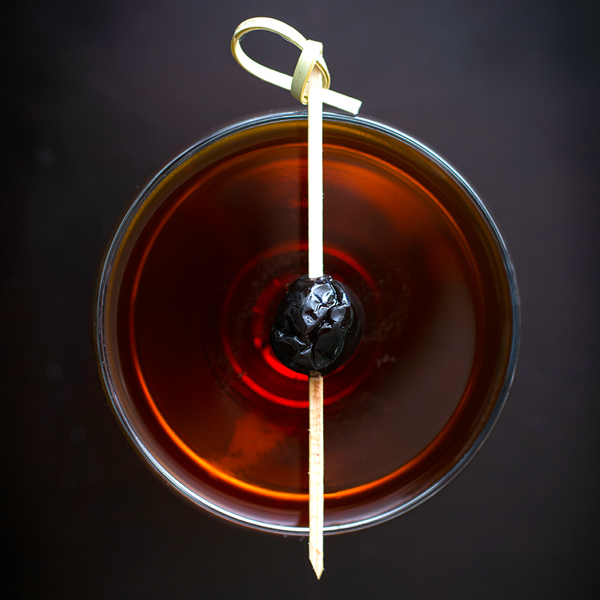 Fountain Haus
Whether you're looking to dine and drink, dance the night away, slink into a speakeasy, or relax on a rooftop, Fountain Haus has you covered. The Westport complex will include four spaces offering distinctive experiences as part of a single 13,000-square-foot venue owned by a group that includes florist Dan Meiners. Playing off Kansas City's nickname—the City of Fountains—Fountain Haus aims to be a destination for the LGBTQ+ community and allies to gather and enjoy craft cocktails, performances, and more. A phased opening is slated for later this spring. 401 Westport Road | fountainhauskc.com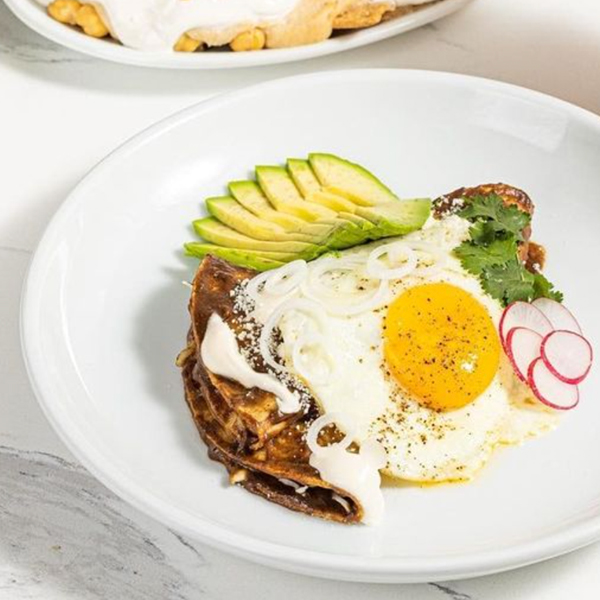 Small Axe & Afi
Chef Howard Hanna's latest projects aren't just dining and drinking concepts—they're part of the first phase of Manaia Collective, a new worker cooperative designed to put workers and community benefits front and center. At Small Axe, diners can enjoy modern, imaginative takes of classic diner fare for breakfast, lunch, and dinner, while wine bar Afi will pair ingredients and techniques indigenous to North America, Africa, Asia, and Latin America with sustainable and natural wines. Look for the neighboring Crossroads spots to open later this spring or early summer. 1989 Main Street | manaiacollective.com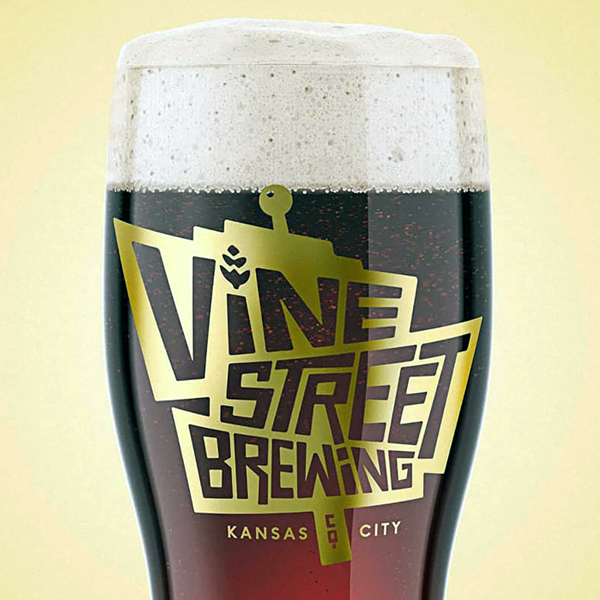 Vine Street Brewing
Kemet Coleman might be best known for his music career, but his latest venture adds beer into the mix. Along with brewers Woodie Bonds and Elliot Ivory, he's opening Vine Street Brewing, KC's first Black-owned brewery. The brewery is slated to open later this spring or summer in the historic 2000 Vine Street building and promises to craft beers and experiences fermented in the spirit of jazz and hip-hop culture, but you can get what may be an early taste at Boulevardia, where Vine Street will be serving brews this June. 2000 Vine Street | vinestbrewing.com