MyChef KC owner, Adam Glass, says this Cuban sandwich checks all the boxes. "This recipe is extremely flavorful and even more fun to make," he says. "It's easy to overindulge. I'll often double or triple the pork preparation and freeze whatever I don't use later. It does great on its own or in most situations where pulled pork is appropriate."
Glass adds that his mojo sauce "can also be used on its own for things like salad dressing or accompanying other grilled meats and veggies." And he says, "Don't be afraid of the garlic. It needs it."
You heard it here first.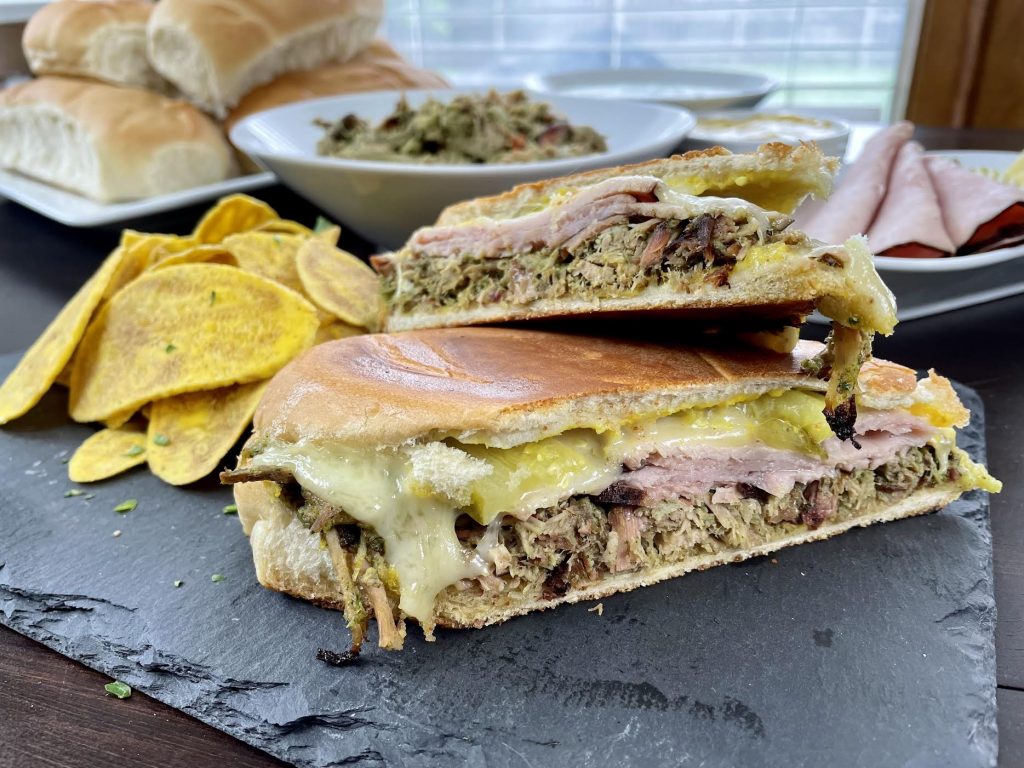 The Ultimate Cuban Sandwich
Ingredients:
Mojo sauce
4 cups orange juice
15 cloves garlic (Chef note: That's not a typo.)
2 bunches cilantro
1 tablespoon dried oregano
½ cup lime juice
¼ cup lemon juice
2 tablespoons salt
1 tablespoon pepper
1 jalapeño (optional)
Directions:
Combine all ingredients in a blender and puree until smooth. Reserve half for later use.
 Mojo pork
4 pounds pork butt, about half of a whole shoulder
Mojo sauce
Kosher salt
Directions:
Season the pork liberally with salt. Pour half of mojo sauce over pork and marinate for at least 1 hour or up to overnight. In a 300-degree oven, roast the pork in a casserole pan covered with foil, until internal temperature reaches 195 degrees, about four hours; remove from heat and let rest one hour. Shred pork and mix with remaining mojo sauce.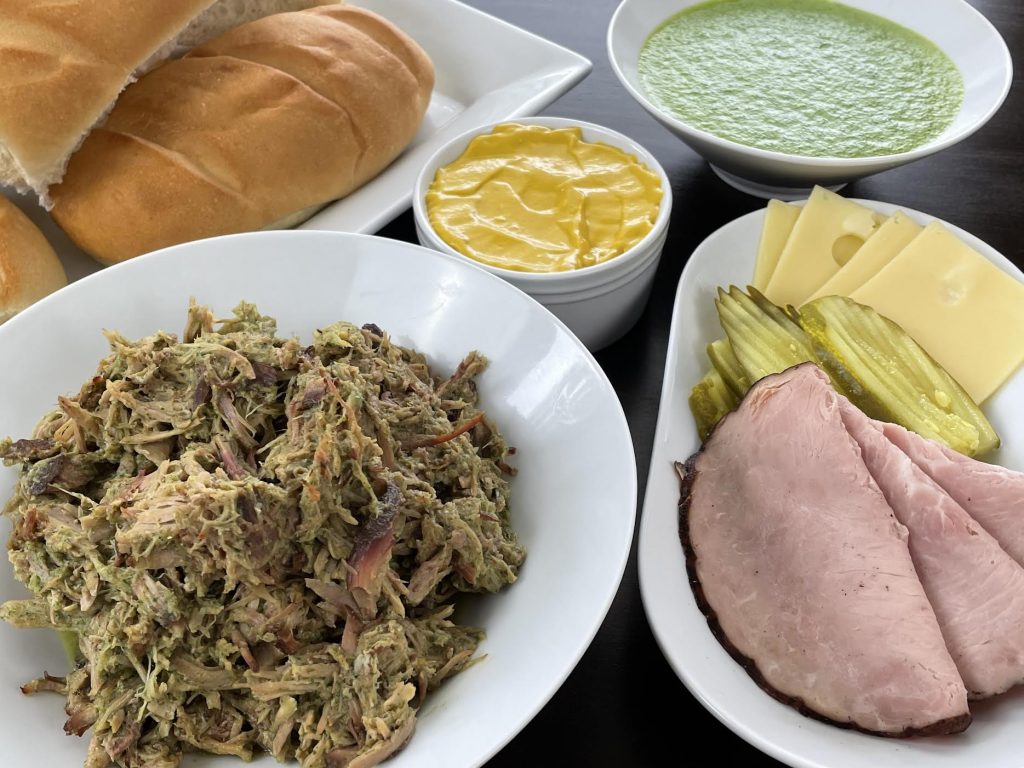 Sandwich ingredients:
Mojo shredded pork
Hoagie rolls
Dill pickles, sliced
Deli smoked ham, sliced
Yellow mustard
Butter, softened to room temperature
Swiss cheese
Assembly:
Spread an even amount of mustard on the top and bottom of the sliced hoagie. Layer the mojo pork, deli ham, swiss cheese, and pickles. Using a panini press on medium-high heat, press the hoagie using a little softened butter on the tops and bottoms for 5-7 minutes until heated through and the bread is crisp. Slice diagonally.