Now that we've finally stumbled into autumn, it's time to break out those hearty recipes you've been squirreling away since February. But, hey—since we're givers, we'll do you one better! Every Sunday in November, we're offering up one new, delightfully delicious soup recipe from some of our fave chefs in the metro. Souper—er, super, huh? We thought so too.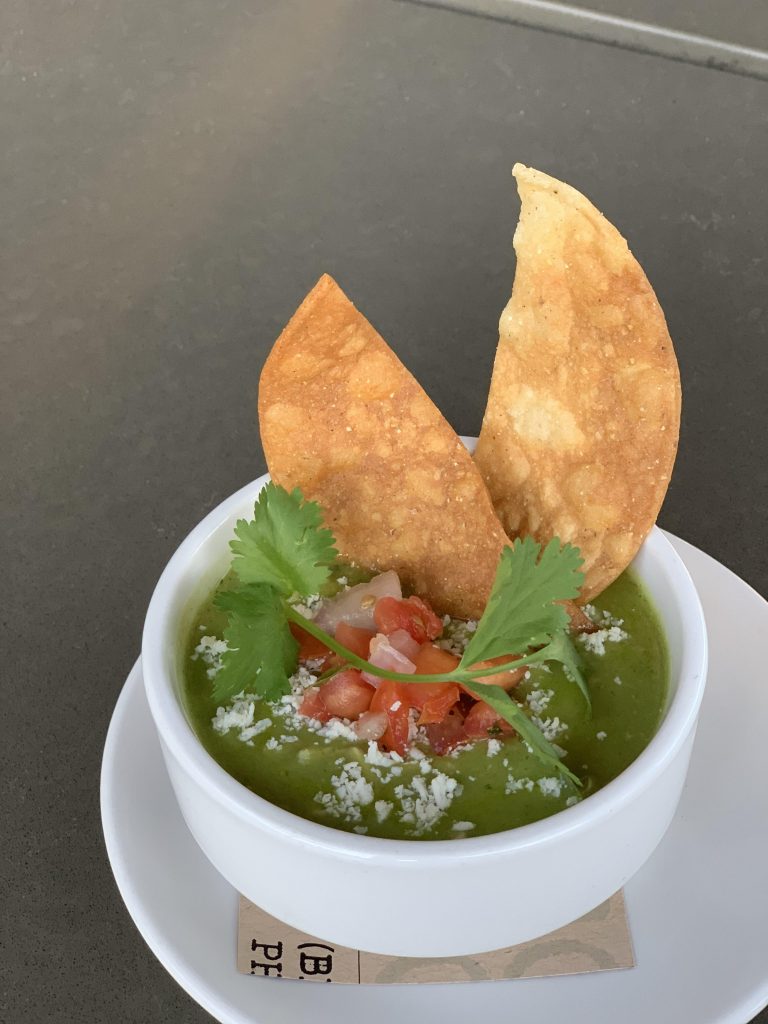 Up next? It's BRGR Kitchen + Bar's Avocado Chicken Tortilla Soup—a crowd favorite. "It's a light and creamy soup that compliment's the holiday season's popular dishes," says chef Tim Carrera. "It's also my wife's favorite soup." Well, thanks Mrs. Carrera—we can't wait to give it a try.
Avocado Chicken Tortilla Soup
Serves 4
Ingredients:
1 pound boneless skinless chicken breasts, chopped into 1-inch pieces
1 tablespoon vegetable oil
1 cup chopped green onions
2 jalapeños, finely chopped
2 cloves garlic, minced
32 ounce carton chicken broth
1 teaspoon ground cumin
1/2 teaspoon kosher salt or to taste
1/3 cup cilantro, chopped
3 tablespoon fresh lime juice
2 large avocados, pits removed, scooped out of the shell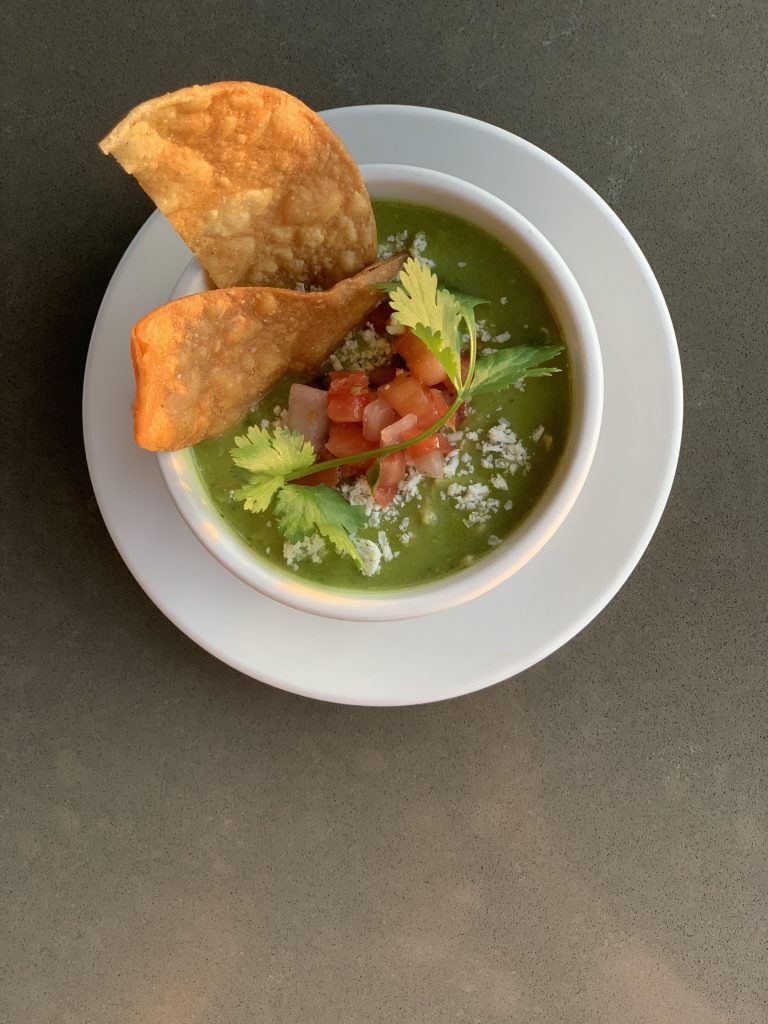 Garnish:
¼ cup Pico de Gallo
Pinch Cotija cheese
Tortilla chips
Directions:
1. Heat the oil in a large sauce pot over medium heat.
2. Add the onions, jalapeño and garlic. Sauté about 2 minutes until the onion has started to soften.
3. Add the chicken breasts, cumin, and chicken broth. Let simmer until the chicken is cooked through, 10-15 minutes—depending on how thick the pieces of chicken are.
4. Remove the chicken from the pot, then shred into smaller pieces when it has cooled.
5. In a glass blender jar, puree the cilantro and 1 ½ of the avocados with the broth.
6. Season to taste with salt and pepper. (Chef note: I added 1/2 tsp kosher salt but add more if you use reduced-sodium broth.) Add the broth back to the pot if you used a regular blender.
7. Stir in the chicken and lime juice. Want more heat? Add a pinch of cayenne pepper to taste.