Here in the Midwest, corn is a staple. It's practically one of the four basic groups. It's no wonder then why chef Bob Palmgren's corn fritters are so popular. He's been serving the oft-ordered side dish since his restaurant, R.J.'s Bob-Be-Que Shack in Mission, opened over a decade ago.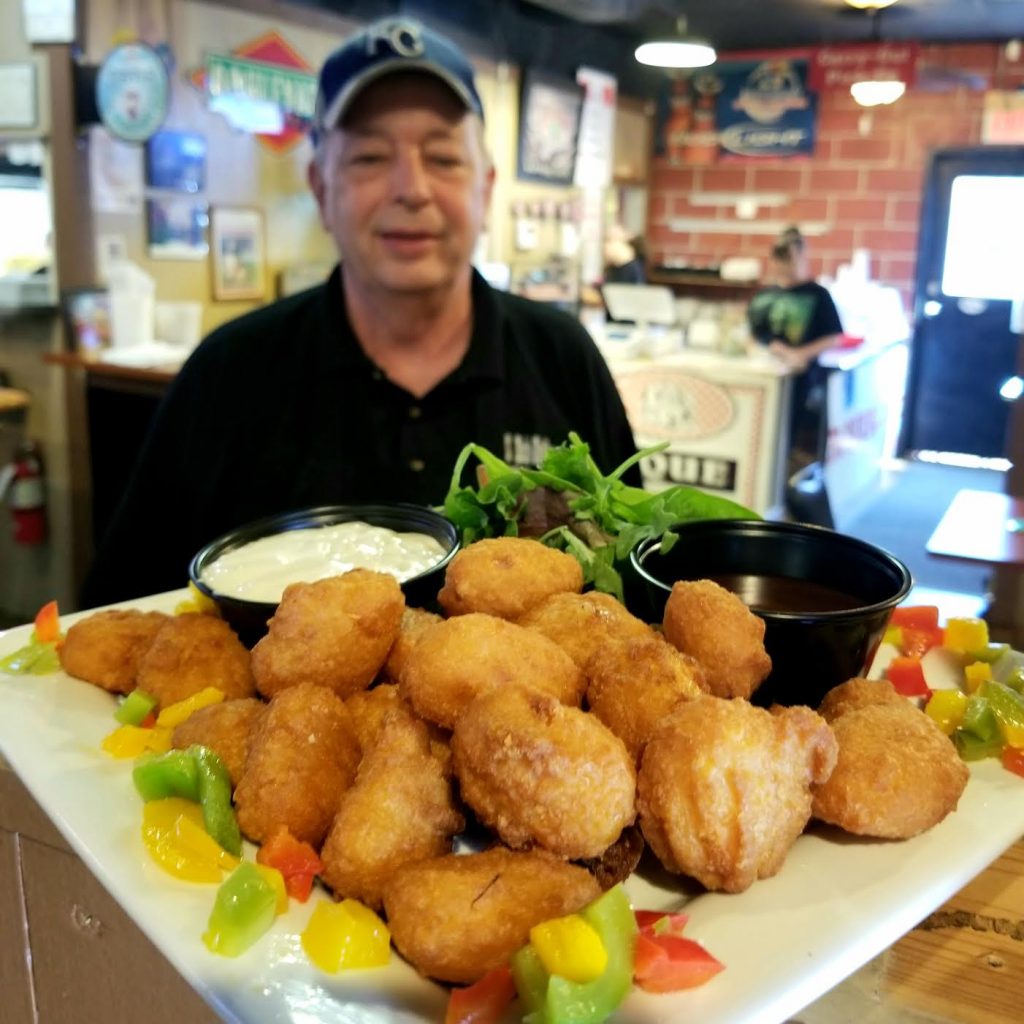 Since today is National Corn Fritter Day, we asked Bob why his are such a hit. "They're different," he says. "Most places have onion rings on the menu, but we have corn fritters. And these are sweet—and sweet sells."
Corn fritters got their start in the south where they're typically served with honey or powdered sugar. Up north, Palmgren says they're usually served piping hot with a side of ranch (and/or three other sauces he offers). "They're a perfect appetizer or side dish to go along with your barbecue," he says. "But they're fattening."
We'll risk it, chef. We'll risk it.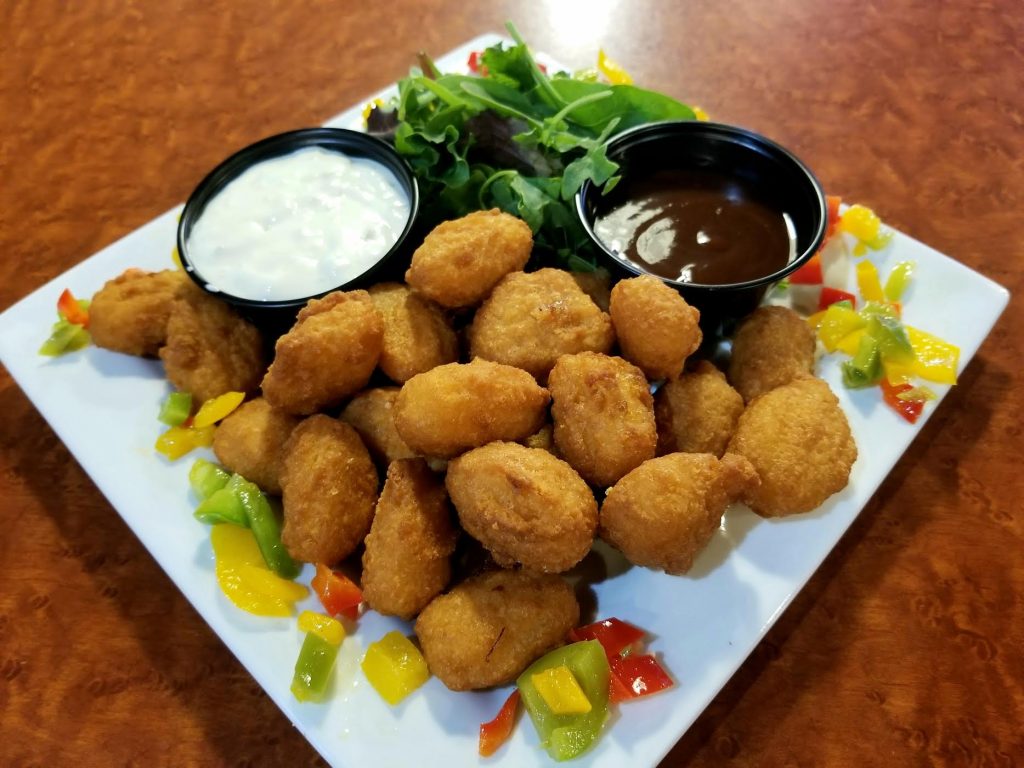 R.J's Bob-Be-Que Shack Corn Fritters
Ingredients:
4 cups vegetable oil for deep frying
1 cup cream-style corn
1 egg
1 cup all-purpose flour
¾ teaspoon baking powder
½ teaspoon salt
1 teaspoon sugar
Directions:
Heat oil in a deep fryer to 350 degrees. In a small bowl, mix together the cream-style corn and egg. In a medium bowl, stir together the flour, baking powder, salt, and sugar. Add the corn mixture to the dry ingredients, mix until barely blended. Drop batter 1/8 cup at a time into the hot oil. Fry until golden brown, drain on paper towels. Serve with, of course, ranch dressing.