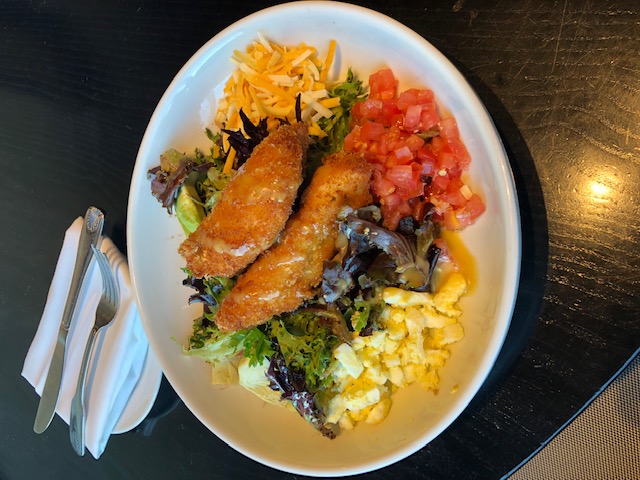 Los Angeles is famed for the Cobb Salad. NYC stakes claim to the Waldorf Salad. And North Carolina has procured rights to the Ambrosia Salad. But most locals aren't aware of the recipe that put Kansas City on the proverbial salad map. It's the infamous and legendary Bill's Chicken Salad—and if you've been in Kansas City for a while, you've probably seen it offered at one or two (or ten) restaurants. How did the iconic salad come about? We went right to creator Bill Crooks himself.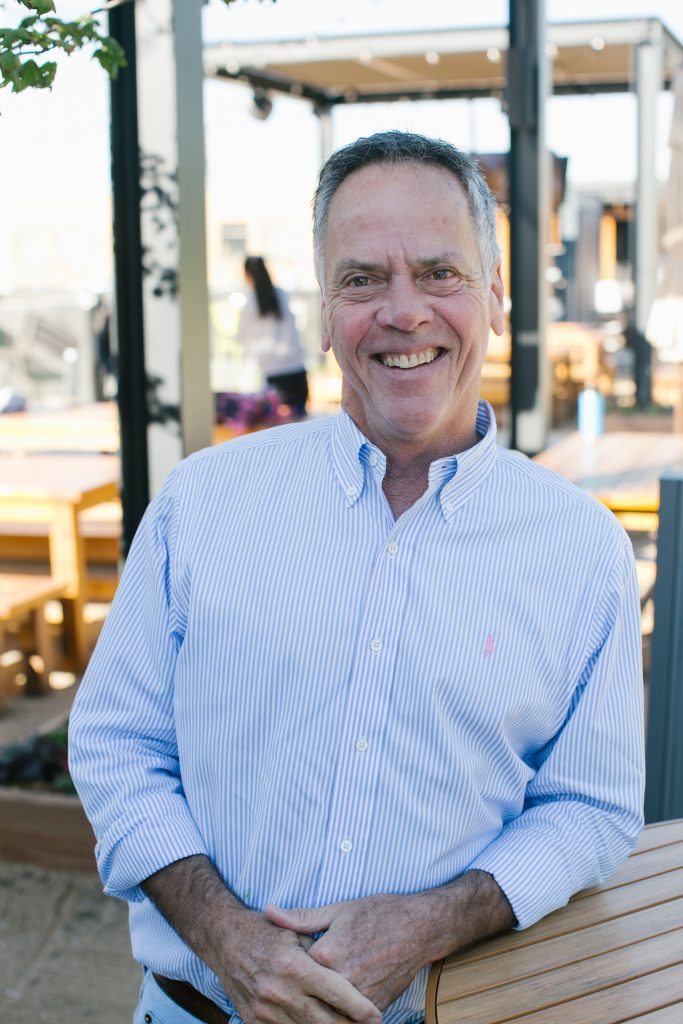 When was Bill's Chicken Salad created? What was the genesis behind it?
"Created in Paradise Diner in 1987 in Oak Park Mall. We had an Oriental Chicken Salad on the menu but ran out of grilled chicken one day—so, in a pinch, we put fried coconut chicken tenders on the salad instead. It was originally called Khourys salad (named after partner Paul Khoury) at Coyote Grill. Then moved up to Grand Street Cafe when it opened. We added baby greens to the mix. We found our honey mustard was too heavy for the new baby greens, so we changed to a light vinaigrette with a hot mustard overlay.
The salad spread from KC to Saint Louis to Little Rock to Wichita to Denver under the Yia Yia's brand. Recently it showed up at Royals Stadium—and, of course, Chicken N Pickle! It's been fun to watch young chefs go and do their versions around the country."
Why do you think the salad is so beloved?
"The combination of flavor profiles is amazing. Hot, sweet, crunch, warm, cheese, eggs—it's a little bit of everything."
 When you were whipping up this recipe, did you know it would be your legacy?
"It was a mistake. Like Chicken N Pickle—we threw it together. And who knew rotisserie chicken and Pickleball would be the perfect match?"
If you were a bettin' man, how many Bill's Chicken Salads have been served over the years?
"Millions. I'd literally guess millions."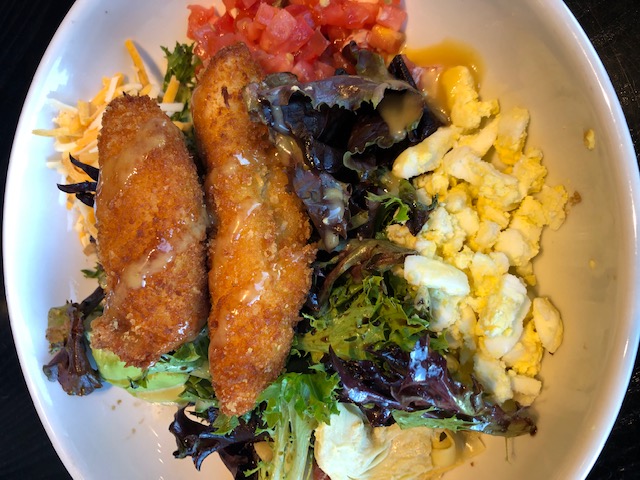 Bill's Chicken Salad recipe
Salad ingredients (makes four)
8 cups of spring mix
8 ounces shredded jack cheese
8 ounces grape tomatoes halved
6 ounces chopped artichokes
6 ounces chopped hard-boiled eggs
2 avocados sliced
2 ounces lemon juice
2 ounces olive oil
Fried Chicken Tenders:
8 chicken breasts—each cut in half
Season with salt and pepper, then toss in flour, an egg wash, and in flour again.
Egg wash = 2 eggs, 1 cup of buttermilk, 4 tbsp. Cholula hot sauce
Spicy Mustard:
1/2 cup spicy Chinese mustard
4 tablespoons honey
2 teaspoons white wine vinegar
1/4 cup mayo
Toss all ingredients together except for the avocados and divide evenly between four plates. Chop the fried chicken and place on top with sliced avocados. Lastly, drizzle the spicy mustard over the salad and serve.