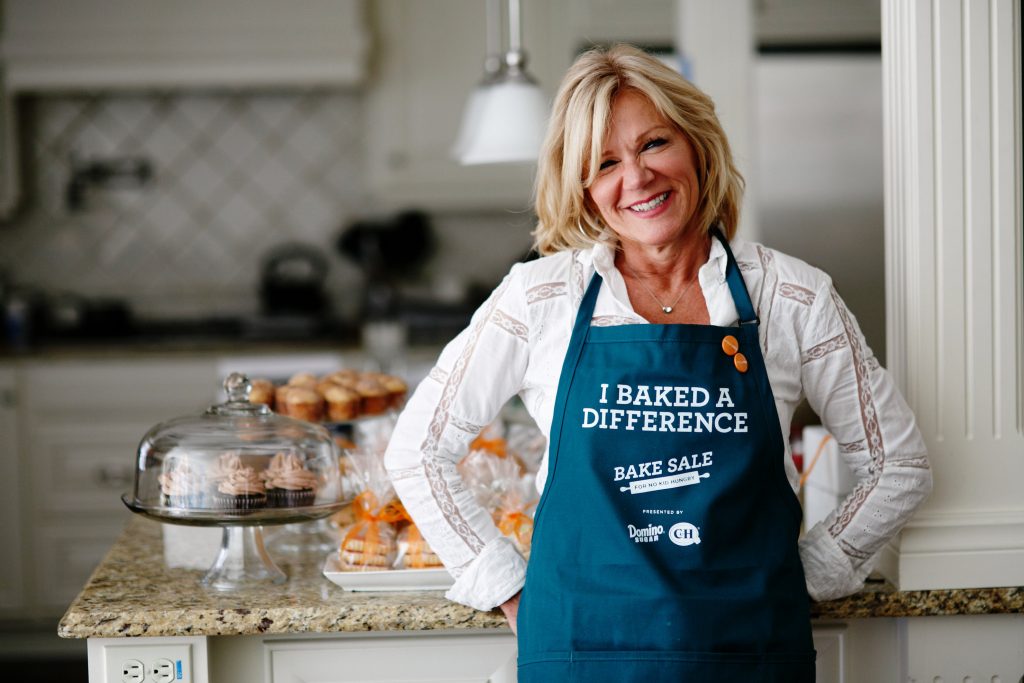 Back in 2014, Kansas City caterer and culinary philanthropist Gina Reardon launched No Kid Hungry KC as a one-day bake sale with goodies from some of KC's best-known bakeries and chefs. No Kid Hungry connects children with breakfast in the classroom, school lunches, after school snacks, summer meals, and other food resources to combat childhood hunger.
One year later, when the event sold out in less than six hours, Reardon saw the passion of a community eager to fight childhood hunger. Now the event includes a veritable who's-who of bakeries, bartenders, caterers, chefs, celebrity and community bakers, food trucks, and restaurants—all helping out the cause with their culinary talents.
This year, The American Society of Baking is partnering with the Kansas City Team of No Kid Hungry to hold the "World's Biggest Bake Sale" in two Kansas City locations on Saturday, September 15. Swing by the Brookside location at 6330 Brookside Plaza from 8am-3pm or at Mission Farms, 106th and Mission from 9am-3pm. Bring your goodwill, your pocketbook and your appetite.
Oh, and get there early if you want to give a donation to snag one of Reardon's famed Latte Cheesecakes. Fortunately, she was kind enough to give us the recipe. Dare we say it's decadently delicious.
Gina Reardon's Latte Cheesecake                                                    
Makes one 8-inch or 9-inch cheesecake
Serves 10-12
INGREDIENTS
FOR CRUST:
1 box Nabisco "Famous" Chocolate Wafers
1 tablespoon instant espresso powder
6 tablespoons unsalted butter, melted
FOR CHEESECAKE LAYER:
3 8-ounce packages Philadelphia cream cheese, room temperature
¾ cup granulated sugar
1 tablespoon pure vanilla extract
1 tablespoon instant espresso powder.
3 eggs, room temperature
FOR MOUSSE LAYER (topping):
1 8-ounce package Philadelphia cream cheese, softened
½ cup granulated sugar
1 teaspoon pure vanilla extract
3 cups whipped cream, lightly sweetened
Optional: chocolate covered espresso beans, chocolate curls or vermicelli (sprinkles) for decoration.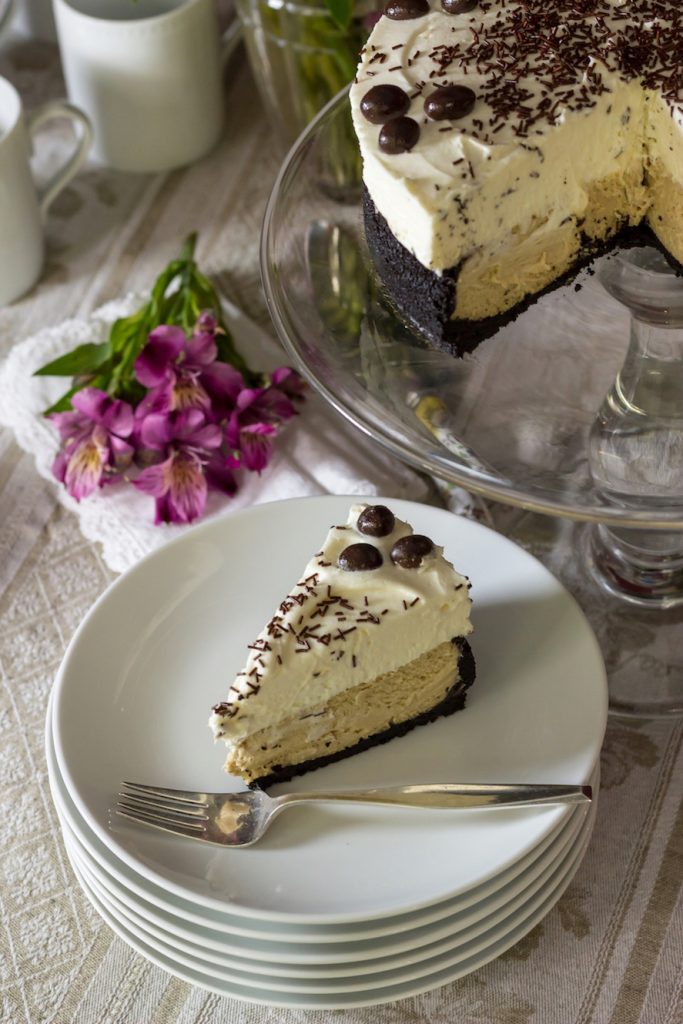 METHOD
FOR CRUST:
Heat oven to 325 degrees. Mix wafer crumbs, espresso powder and melted butter with fork; press onto bottom and sides of 8-inch or 9-inch springform pan.  Wrap bottom and sides of pan in a double layer of heavy aluminum foil, leaving top open, to prepare for water bath.  Bake 15 minutes, let cool.
FOR CHEESECAKE LAYER:
Beat cream cheese, ¾ cup granulated sugar until well blended and creamy, scraping sides and bottom of the bowl.  Dissolve espresso powder in vanilla and add to cream cheese mixture. Add eggs, one at a time, mixing on low speed after each, just until blended.  Pour over crust.  Bake in a water bath.
Pro Tip: Set springform pan in another pan slightly larger, pour water around springform to a depth of 1 inch, creating a "bath"—this will prevent cheesecake from over-baking and will be less likely to crack.
Bake 45-50 minutes (or longer) until center is almost set.  If you jiggle the pan slightly, there should be little movement.  Remove from oven and let cool completely.
Pro Tip: At this point you may refrigerate cake overnight before proceeding with mousse layer.
FOR MOUSSE LAYER:
Beat remaining 8 ounces cream cheese with ½ cup sugar and 1 teaspoon vanilla with a mixer in a large bowl until well blended.  Whisk in whipped cream, spread over cheesecake.  Refrigerate at least 4 hours. Remove rim of pan before serving.
Pro Tip: Lift the cheesecake off the springform bottom using a 1-inch-wide metal spatula, loosen gently by carefully sliding spatula under the cheesecake, and slide onto serving plate. Decorate with optional chocolate.