The team at Evolve Paleo Chef want you to know they'll cook for you. In fact, they can whip up pretty much any recipe out there and put their own paleo spin on it. What does that mean?
No gluten. No sugar. No dairy. No kidding.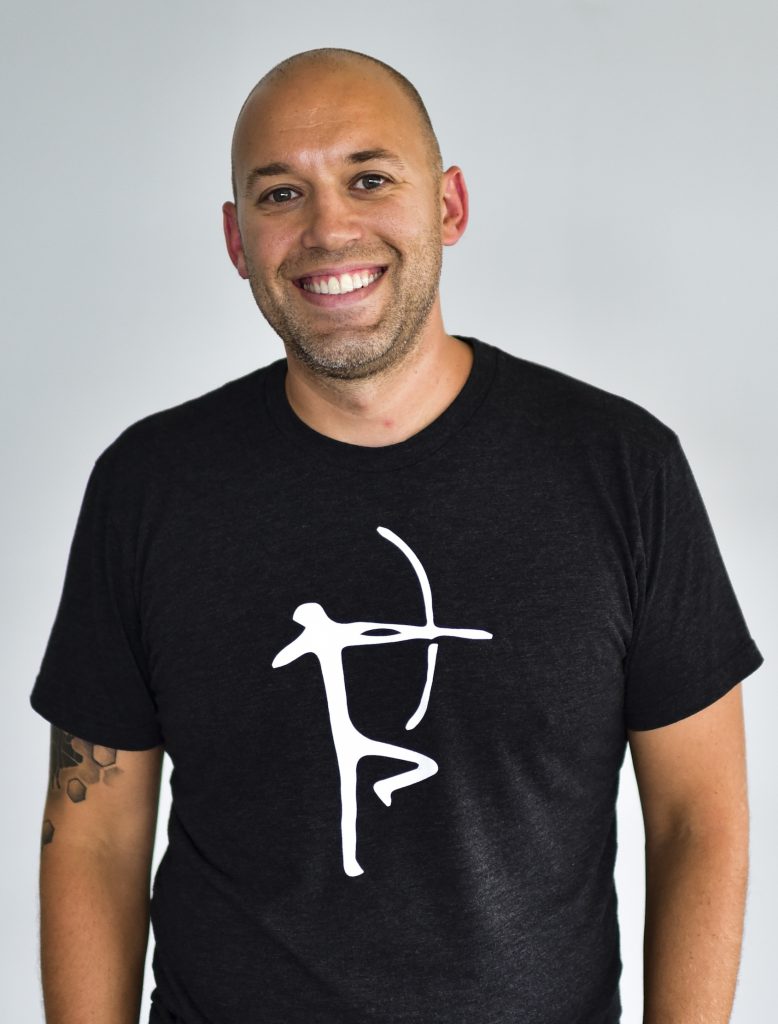 'Tis true. If you're looking to cut out carbs, eat healthier or curb your never-ending sugar addiction, look no further than Evolve. They've got custom-meal plans or grab-and-go offerings that feature a slew of different recipes every single week. "Evolve holds to three ideas," says Caleb Fechter, the co-owner and executive chef. "1) Be delicious; if food tastes bad it doesn't matter how healthy it is, no one will eat it. 2) Be easy; healthy food should be easy to order and easy to eat. And 3) Be a friend; friends are funny, compassionate and caring. Evolve is delicious, easy (don't tell anyone) and we care!"
Since it's National Fried Rice Day, we challenged Chef Caleb to whip up his version of the normally carb-centric dish. It's so yummy we predict it will be on their weekly menu next week at all nine of their locations. Hint, hint.
Evolve Paleo Chef's Fried "Rice"
Ingredients:
1 head cauliflower
1 tablespoon olive oil
3 tablespoons sesame oil
1 tablespoon ginger, shredded or finely chopped (brunoise)
2 tablespoons garlic, brunoise (or 1 tablespoon if you want to kiss people later)
1 small white onion, chopped
1 cup frozen peas and carrots, thawed
2 eggs
2 tablespoons chopped green onions (cut on the bias for fanciness)
Salt to taste
(Optional – Sambal, Sriracha, Tamari, coconut aminos, soy sauce, crushed red pepper*)
Directions:
Preheat oven to 400 degrees. Break cauliflower apart, toss in olive oil and lay on sheet pan to roast in preheated oven for eight minutes.
Meanwhile, chop up everything else now—as you'll want to have it done before you start. After roasting (and cooling) the cauliflower, using the cheese shredding attachment on your food processor, shred the roast cauliflower. It should resemble rice at this point. Set aside.
In a sauté pan on med-high heat, add two tablespoons of sesame oil, sauté your onion until translucent, add in garlic and ginger and sauté for another minute. Move to the side of the pan (the veggies, not you, you stay in front of the pan).
Add 1 tablespoon of sesame oil and crack the eggs into the pan. (Because of laziness I don't want to do more dishes than necessary, so don't pre-scramble the egg, you can do it in the pan.)
Scramble the egg and add it to the onion mixture. Add in shredded "rice" and mix everything together. Add any cooked meat you want (if you're inclined). Add in your peas, carrots and green onions. Salt to taste. Let cool and eat directly out of the pan.
You can add in coconut aminos, tamari or soy sauce at the beginning if desired. You can also add in crushed red peppers with the onions if desired or a squirt of Sambal or Sriracha at the end. Your call. Enjoy!