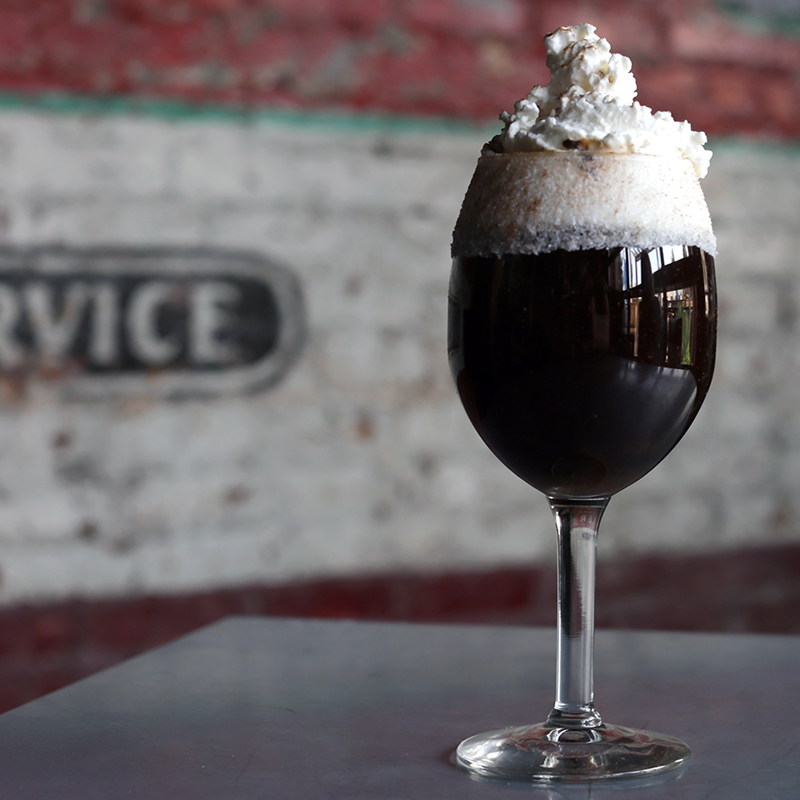 Nothing sparks conviviality and conversation like sharing good food and drinks. It's been a winning formula during La Bodega's more than 20 years serving tapas and sangria on Southwest Boulevard, one we don't see changing anytime soon.
Tapas are traditionally intended to dull hunger pangs and whet your appetite for what's next, but at La Bodega they're the main attractions, along with a lengthy list of wines and cocktails and the lively, colorful patio. But whether you're inside or out, the restaurant provides an enticing blend of lively energy and warmth that makes it suitable for a night out or a more mellow brunch with family and friends. 
Guests can choose from chilled small plates, with options ranging from marinated olives and a simple pan con tomate—a grilled baguette with tomato fresco, garlic oil, and Maldon salt—to hot tapas, such as La Bodega's beloved ablóndigas caesares—pork and beef meatballs in a flavor-packed garlic cream sauce—and chipotle-apricot braised short ribs. The beauty of tapas? You can and should order multiple dishes—and the more people you're dining with, the tastier items you can sample (or not—you won't see us willingly sharing those ablóndigas once they arrive).
The restaurant also serves up a handful of soups and salads, plus three tasty takes on Spain's national dish, paella, and a limited brunch menu is available on weekends. But La Bodega is perhaps at its best during happy hour (weekdays 2 to 5 p.m.), when you can enjoy a selection of tapas for $6 or less, plus half-off glasses and pitchers of sangria, a top-secret mix available in several iterations: red, white, or the house special. 
The sangria is undoubtedly a fan favorite, but it's far from the only boozy delight La Bodega has to offer. Robust wine offerings include many bottles sourced from Spain, with a particular focus on reds. The drink menu also features a collection of sherry, ports, and vermouths, the latter of which you can sample in a flight.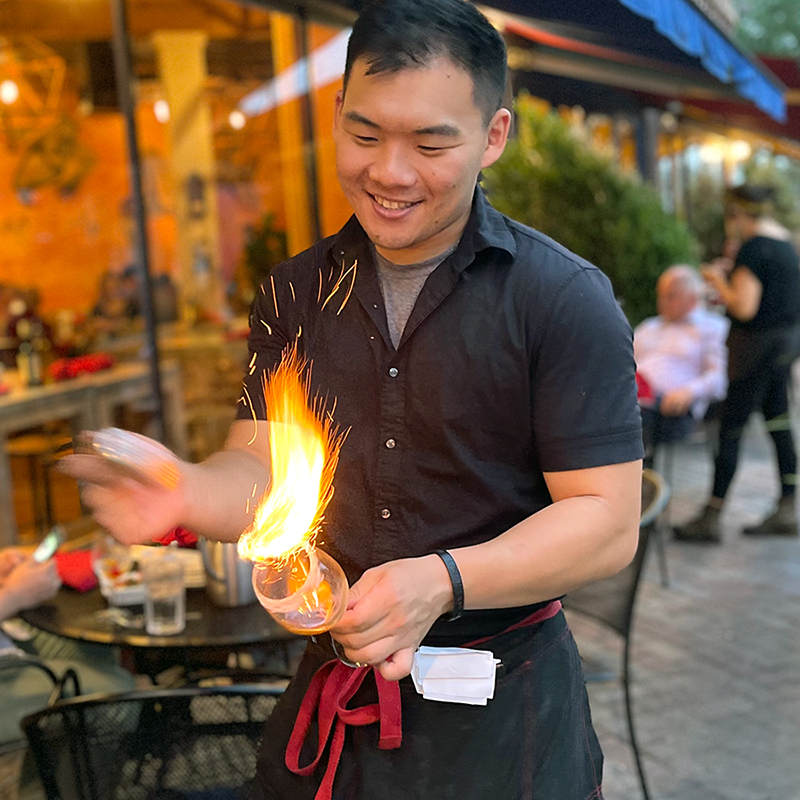 Among the cocktails are a caipirinha, Brazil's national cocktail made with fermented sugar cane juice, lime, and turbinado sugar, and the sour Spaniard, a mix of mezcal, lime juice, and simple syrup topped with red wine. Alcohol-free versions of La Bodega's sangria as well as a mojito and cranberry martini are also available, along with three gin-and-tonic variations—orange, pepper, and grapefruit. 
Of course, Spain is known for more than its tapas and red wine—it's a hotspot for coffee, too. La Bodega tips its hat to that rich tradition with its Spanish Coffee, which offers both a cozy drink and a titillating tableside experience. 
The drink's crafting begins with a swirl of 151 rum in a sugar-coated wine glass, which is then set aflame and sprinkled with cinnamon, creating a cascading shower of fragrant sparks. Finished with fresh-brewed Roasterie coffee and Kahlua and topped with house-made whipped cream, it's a perfect complement to crisp, fall nights—we promise, they'll be here before you know it.
Spanish Coffee
1 ounce 151 Rum

 

2 ounces Kahlua
Roasterie coffee (to taste)

 

Whipped cream
Cover glass rim with sugar. Coat the glass with the rum and ignite the glass while sprinkling cinnamon to create a flourish of flame. Use a board as a tapar (cover) to smolder the flame within the glass. Add Kahlua and fill the remainder of the glass with Roasterie coffee. Top with whipped cream.