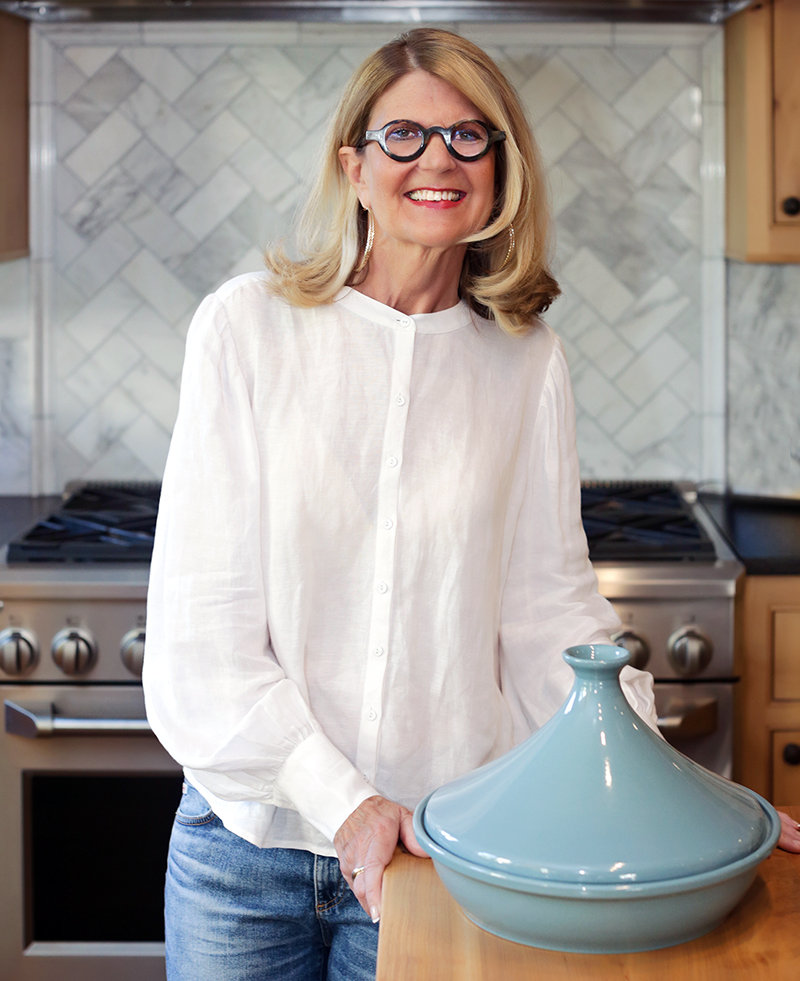 As a newish bride, I feted friends with an Indian-themed dinner party. I can't remember who I was trying to impress, but this meal was months in the planning, every detail rigorously executed.
In the weeks leading up to the event, I scurried home from the office every night to work on a different aspect of The Dinner, ironing napery, grinding fennel seeds for curry powder, making Indian cheese from scratch. I deep-fried vegetable samosas, creating a smoky funk that lingered for days. I baked tandoori chicken as authentically as possible, given I had no access to a tandoor.    
I believe the meal was good, but I can't remember, having been too exhausted from preparing it even to follow the conversation at table. 
In the decades since that experience, I have learned there are easier ways to celebrate with friends the food of other cultures. Here are a few ideas.  
Indian takeout is great party food
When I knocked myself out making the aforementioned dinner, the Kansas City metro boasted only one or two Indian restaurants. Now we have 15 of them, spread out all over the city, providing staples from many regional cuisines of India, all affordable, all a kick to your taste buds. Most Indian menus offer "family dinners" that kit you out with complete meals—appetizers, soup, several entrées, condiments, naan bread and dessert—packed in bulk to serve two, three, or four people. You can set your table and order for however many you are serving. When the food arrives, put it in your warming drawer until ready to serve, then transfer it to your prettiest serving dishes and present it buffet style to your guests. Or for a drinks gathering, order samosas and pakoras to nosh on with the cocktails. For maximum freshness and convenience, most Indian restaurants deliver. My current favorite is Moti Mahal in Westport. Everything is delicious; even their rice.
Le Grand Aioli
Jacques Pepin, whom I would never question on such matters, says he can't think of another dish that lends itself better to a party than le grand aioli, the Provencal meal comprised of poached cod or salmon, blanched vegetables, hard-cooked eggs, and the garlicky mayonnaise sauce known as aioli. 
It's late summer now, the perfect time to invite a few friends over for a festive, colorful aioli platter. Play some Carla Bruni and open a few bottles of crisp rosé. For dessert, the Barefoot Contessa's Meringues Chantilly would be divine. Email me and I will send you recipes for it or any other dish mentioned herein.
Tapa the world, Ma!
Tapas are a perfect focus for a casual gathering with friends. A selection of four to six tapas is delectable fare for a cocktail party—you could do half warm and half cold, and pass them butler-style or present them in a buffet. 
Tapas also could be the theme for a soigné seated dinner party if you served a couple of lighter selections as appetizers during cocktails, then several others as the main course, perhaps following a soup course (Gazpacho Blanca from Beyond Parsley is delicious).  Caramel flan or tres leches cake would make a scrumptious end to the meal. 
Set the mood with some Gypsy Kings, Ottmar Liebert, and/or the soundtrack from Buenavista Social Club. Sangria is the natural accompaniment to tapas. My favorite tapas cookbook is Penelope Casa's Tapas: The Little Dishes of Spain. Or if you don't want to crack a book, order carry-out from La Bodega or Extra Virgin.
Who doesn't love a taco?
Street food is very much in vogue, and nothing is more "of the streets" than the humble taco. Even in its simplest form (taco shell, seasoned meat, chopped tomato), a freshly made taco is delicious. It doesn't take much embellishing to turn it into perfectly respectable party food.
Invite friends for Taco Night at your house, and set up a build-your-own taco bar with flour tortillas, taco shells (Old El Paso Stand 'n Stuff are awesome) and interesting fillings like garlicky shrimp, seared cod or red snapper, and slow-cooked lime chicken. When guests ask what they can bring, request toppings such as shredded cabbage, guacamole, and chopped cilantro or sauces like pico de gallo or tomatillo sauce. Spanish Gardens taco sauce—delicious, locally made and available at every self-respecting metro-area grocery store—is a staple at my taco nights. The Latin music described above would be perfect for tacos as well as tapas, as would the sangria recipe.
Wok on, dude
Do you have a kitchen island and lots of counter space? Lucky you! Get out your wok and invite friends to hang out in your kitchen with you and make stir fry. Choose a recipe that you would never make on your own because it requires so much chopping and dicing (Shirley Fong-Torres In the Chinese Kitchen has many such).  Sharpen your knives, get out your cutting boards and let your friends do the work while you pour their wine and be the boss of them. 
The gratification of cooking with friends is the only reason anyone in their right mind would make their own Asian food in this town, where it is so abundant, tasty, and inexpensive. If you'd rather not cook, set your table and serve carry-out Thai, Vietnamese, or Chinese food. Gewurztraminer tastes wonderful with spicy Asian food, as does Boulevard Pale Ale.
Rock your Kasbah
Here's a great reason to purchase a tagine, one of those exotic-looking cone-shaped clay pots: Moroccan dinner party! A tagine (also the name of the hearty, slow-cooked stew made in such a dish) served over a mound of fluffy couscous is a terrific way to feed six or eight friends on a Saturday night. I have some great tagine recipes and tips—email me and I will send them to you!
Start with a pitcher of Moroccan mint tea cocktails (two parts sweetened iced tea to one part vodka with a splash of lime juice, poured over ice and muddled mint leaves). If you're an overachiever, make homemade pita chips and baba ganoush or hummus to serve with drinks. If you're not, serve store-bought. A Moroccan carrot salad would be a delicious prelude to the tagine, followed by fresh fruit, the traditional ending to a Moroccan meal. 
You can find a 13-inch tagine at Pryde's Kitchen and Necessities starting at $25. Ask your music streaming service to play Putumayo Arabic music. For extra excitement, hire a belly dancer.
Parting advice: Get thee to World Market
Some of us have the funds and storage space to indulge all our ethnic table-setting whims—to bust out the hand-painted Moroccan ceramics as needed, or the antique Chinese porcelain. For the rest of us, there is World Market, where you can find various inexpensive, all-purpose dinnerware collections, exotic looking in a sophisticated way but not specific to one particular ethnicity. World Market also has packages of nice buffet napkins in rich colors—six napkins for $13. At that price, you can stock up and always have them on hand for spontaneous celebrating.
---

Sangria For a Thirsty Crowd
Sangria is a festive beverage solution for a large gathering. Here's a recipe that is delicious and simple to pull together. It can be multiplied as many times as you need it. One batch serves six or so.
HYDE PARK SANGRIA
11.5-liter bottle Beringer White Zinfandel

 

(Don't waste expensive wine on sangria!)
2 cups Absolut Mandarin Vodka

2/3

cup Limoncello
Sliced fruit, the sweeter the better. Use oranges, strawberries, peaches, nectarines, raspberries, cherries, grapes, or any combination thereof

 

Fresca in a quantity commensurate with how boozy or un-boozy you want your drinks to be
Combine first four ingredients. (Make sure your container is big enough before you start mixing.) Chill mixture for at least eight hours. Pour over ice in a tall, skinny glass, hurricane glass, or wine goblet. Add Fresca. Leave most of the fruit in the pitcher—no one likes to tip their glass back and get a face full of boozy fruit.
---
Email me with your entertaining questions, dilemmas, or triumphs at mjackson@inkansascity.com