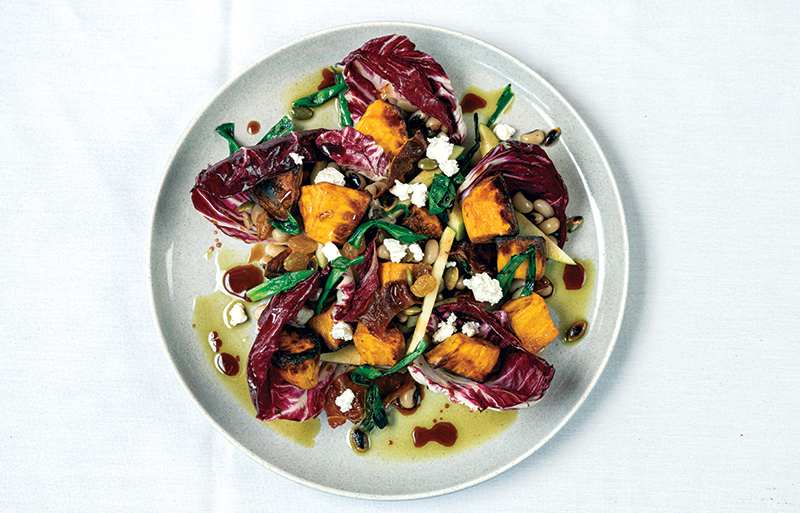 October can be a stunning month in Kansas City. I always think of Joanne Baker, my piano teacher at the UMKC Conservatory, who first brought to my attention the brilliant blue of the sky here in October. It is especially lovely, and a bit of a consolation as summer fades away. Equally alluring, even as the sunny and vibrant flavors of summer lose their brilliance, is the culinary complexity of autumn that comes into play. Bitter and earthy, sweet and tangy, crunchy and silken. I love composing dishes with these flavors and textures.
Pumpkins and squash are fully ripened now, and cooler temperatures have sweetened the bitterness of many greens like radicchio and kale. Apples and pears are at their peak of flavor, and sturdy grains and hints of smoke are more enticing. I like to combine these ingredients in myriad dishes, and the following salad allows each ingredient to sing alone but harmonize with the others at the same time. It will make a lovely appetizer for four but can easily be made into a full meal by increasing the proportions or adding a protein like grilled or roasted chicken, sausages, or a slab of tofu.
Salad of Roasted Squash, Radicchio, and Apple
In my kitchen, this is a salad usually born out of leftover roasted pumpkin or winter squash like butternut or acorn, or even sweet potatoes, all of which have that sweet starchy quality that pairs so well with vinegar (think French fries dipped in ketchup).
If you don't have roasted leftovers, begin by cutting and peeling squash or sweet potato into large bite-sized chunks. Toss them with oil, salt, and pepper and roast on a parchment-lined pan at 400F until the vegetable is tender but firm and lightly browned on the edges. A similar result can be achieved in a non-stick skillet on the stovetop if you pay attention, but at this time of year, I love the smell and feel of using the oven—it takes the chill off the house without having to turn on the heat.
While the squash cooks, assemble the other ingredients. Put a handful of golden raisins in a wide bowl and drizzle over some apple cider vinegar and extra-virgin olive oil. Heat a grill pan (or grill if it is convenient) to high heat. Take a bunch of green onions, wash them, shake dry and then lightly coat with olive oil and a sprinkling of salt. Place them crossways on the hot grill and leave them undisturbed until they have very distinct charred grill marks, then turn and do the same on the second side. Don't worry about them tasting burned—the charred bits don't taste bitter but have a savory, almost meaty, quality that will enhance the entire salad. Remove them from the grill and allow them to cool briefly. Meanwhile, slice a crisp, flavorful apple into bite-sized bits (I prefer cutting apples into large matchstick pieces) and add it to the bowl. A large handful of black-eyed peas or cooked grain like barley, lentils, or freekeh goes in next.
Toss the ingredients to coat them in the vinaigrette and allow the flavors to meld and prevent oxidation of the apple. In a skillet (or on the grill pan if you are careful), slowly crisp up a few slices of prosciutto or speck (smoked prosciutto). Bacon slices could be used as well, or the meat component completely omitted. When crisp, remove to a paper towel to cool.
The squash should be cooked and cooled by now, so add it to the bowl, season with salt and pepper, and toss everything again to dress. Take a head of radicchio or several torpedoes of Belgian endive (or other mildly bitter green) and separate into individual leaves, removing the core as necessary. Tear any excessively large leaves into manageable-sized pieces. Place the leaves on top of the other ingredients, season with a little vinegar, oil, salt, and pepper, and toss just the salad leaves to get them coated and glossy. For the best presentation of this colorful dish, arrange the dressed radicchio on a platter, then gently distribute the other ingredients over the leaves. Crumble the prosciutto over the salad, then scatter a tangy cheese like fresh goat cheese or feta (see In the Pantry for mind-expanding cheese suggestions) and some toasted pumpkin seeds (or other nuts if that is all you have). 
The salad is delicious as is, but for a beautiful and exceedingly tasty finish, drizzle with pumpkin seed oil and piquant pomegranate molasses or aged balsamic vinegar. With its variety of tastes and textures, every bite of this salad will entice you to embrace the new season, put on a comfy sweater, and maybe even inspire you to rake a few leaves. Just don't forget to look up and enjoy the beautiful blue while it lasts. 
---
In Your Pantry
Brined Cheeses
You may be familiar with feta cheese, especially the classic Greek version made from sheep's milk that is intensely tangy, salty, and crumbly—frequently vacuum packaged and pre-crumbled. But did you know there are different types of feta from different regions and made from different types of milk and stored in brine? Brining cheese—storing it in salty, slightly acidic water like fermented pickles—evolved as a way to preserve cheese in the warmer regions around the Mediterranean and Middle East where high temperatures caused spoilage. When buying feta, always buy feta in brine—that is, in a container (usually plastic) of salty liquid. The cheese will have a longer life span, a more intense flavor, creamier texture, and the brine can be used for other things like marinating chicken and flavoring soups. Plus, brined cheeses are low in fat and a rich source of probiotics. Look for these and other versions at Middle Eastern food stores, specialty cheese shops, and high-end grocers.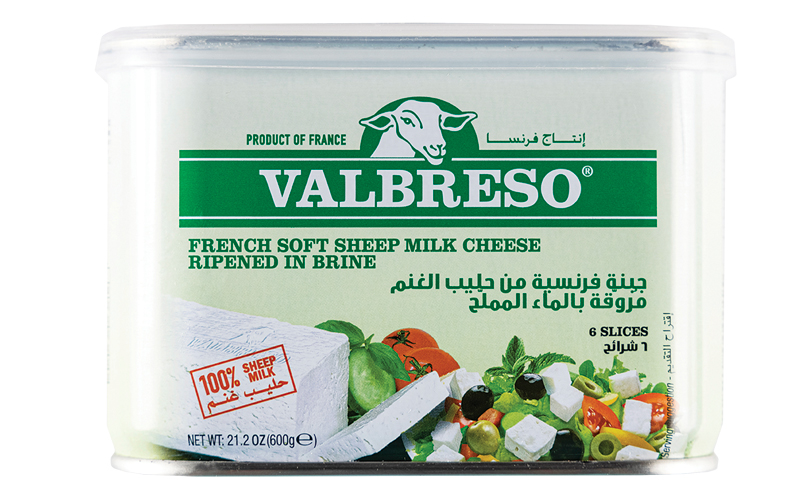 French Sheep Milk Cheese
The French style of feta tends to be mild and creamy, although some versions, like this one from Valbreso, tends to be more crumbly. These are nice when you need the tang but don't want it to overpower a dish. Try puréeing with a bit of the brine or olive oil to make a velvety spread or dip to garnish with fresh herbs.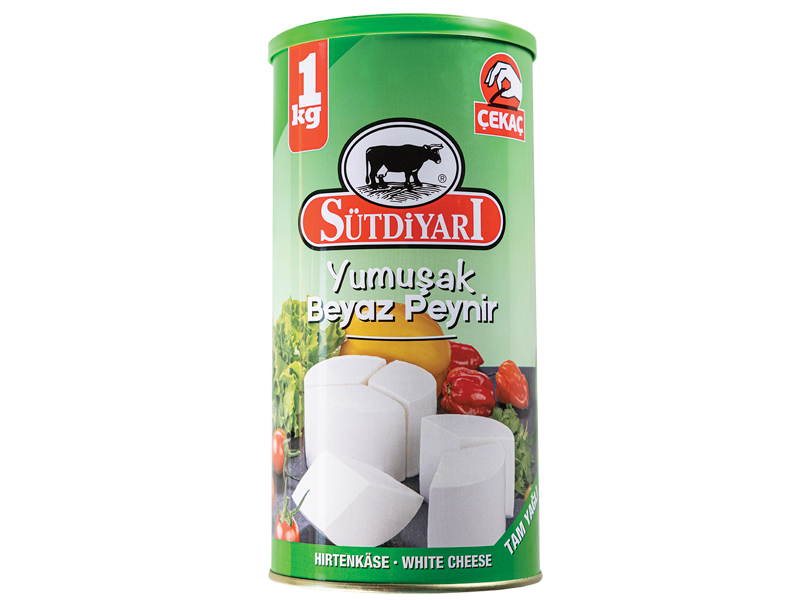 Beyaz Peynir
Literally "white cheese" in English, Beyaz Peynir is the most popular cheese in Turkey. It is creamy and luxurious, and quite spreadable, although it doesn't appear that way coming out of the brine. The Sütdiyari is 100% cow's milk and delicious smeared on toast all by itself, but a drizzle of olive oil or honey will take it to a whole new level. Pairs well with eggs, and it's perfect for breakfast and meze platters.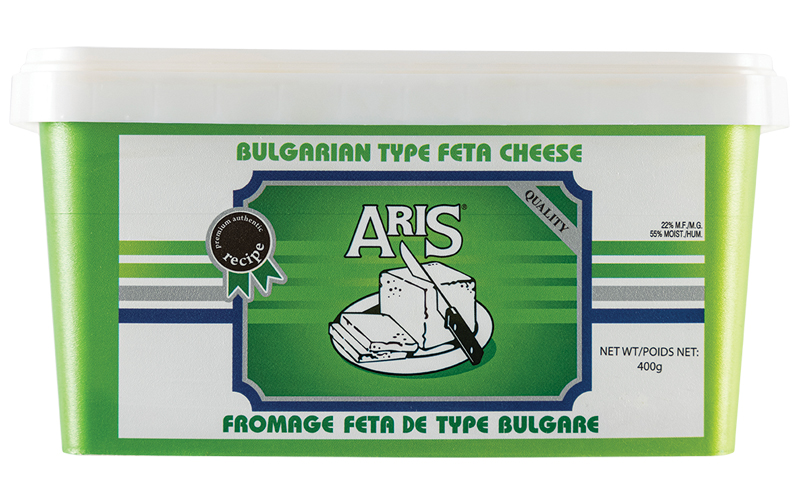 Bulgarian Feta
If you're looking for a salty accent to add to a dish, Bulgarian feta is the saltiest. Sharp yet elegant, this one from Aris is firm enough to slice. It is usually made from cow's milk but may contain sheep and goat milk in varying amounts. It pairs well with sweet tomatoes and other fruit flavors, but can hold its own against olives, raw garlic, and onions.