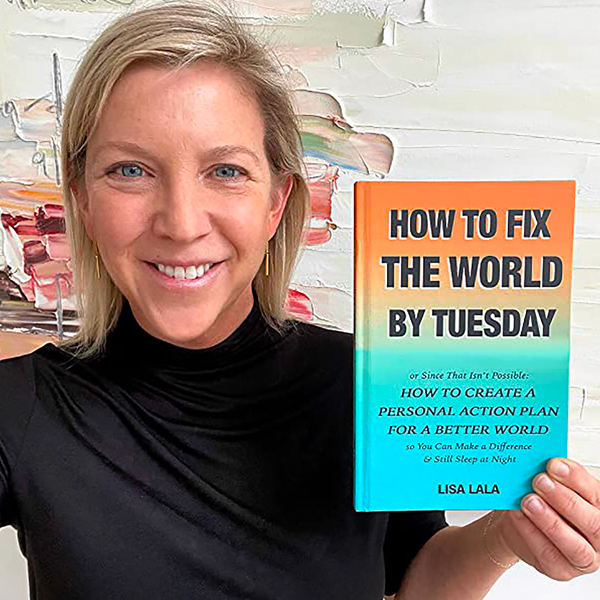 How to Fix the World by Tuesday
Now that we're making our New Year's resolutions (and forgetting them by March), fixing the world might seem a bit too overwhelming. But maybe not.
Like many of us, visual artist Lisa Lala has watched the daily newsfeed and been anxious that she's not doing enough about the world's problems. Her iconic birds-on-a-wire paintings may remind us to stay in the moment, but her new book encourages us to make a personal action plan. 
How to Fix the World by Tuesday: Or, Since That Isn't Possible, How to Create a Personal Action Plan for a Better World So You Can Make a Difference & Still Sleep at Night helps us strike a healthy balance, considering finances, time, and joy. Some goals can be met in the short term, others will, of course, take longer. But at least we're doing something. Books are available at Blue Gallery, where Lala's work is exhibited, as well as on Amazon.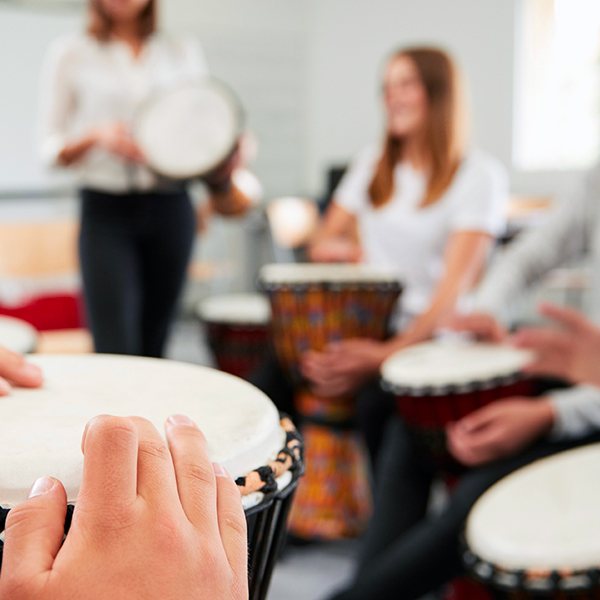 Bang the Drum, Sing Your Song
So, about that bucket list—those New Year's resolutions, that newly recognized desire for more creativity in your life. If the performing arts are calling you—at any age—The Conservatory Academy at UMKC might have the answer.
The UMKC Conservatory Academy functions as a division within the Conservatory, offering noncredit lessons and classes for children and adults of all ages, all skill levels. If you want instruction in acting, dance, voice, piano, brass/wind/string instruments, percussion, or music theory and composition, they have group or private classes, in-person or online, to suit. 
And if you're worried about signing up for a semester of classes that might not be the thing for you after all, try a single lesson first. You will be personally matched with an instructor to dip a toe into the performing arts waters.
The spring semester runs from January 15, 2023, so there is still time to sign up (you can even start midway through). Click here for more information.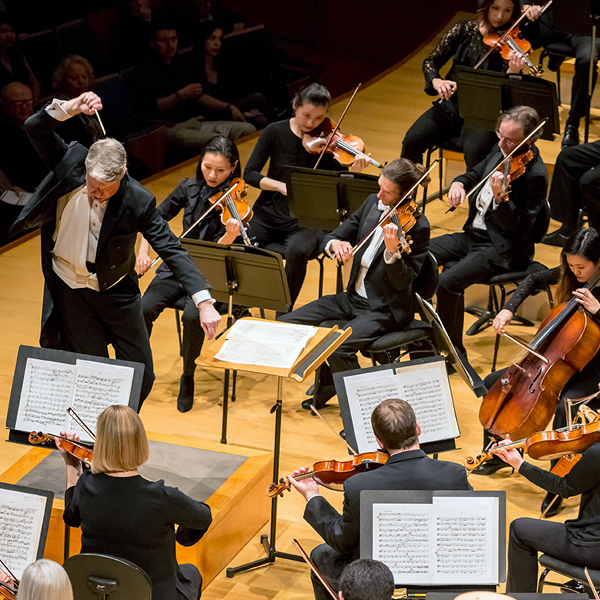 Kansas City Symphony Presents: Wagner's Flying Dutchman, Barber's Violin Concerto, and The Mermaid
Themes of love lost, love found, love redeeming, or  love never to be, underscore this concert. Appropriately dramatic and fierce, then lyrical and lush, each piece in the program takes the listener on personal journeys with each composer.
Richard Wagner's Overture to The Flying Dutchman, an 1840 German language opera with a theme of redeeming love, begins the concert with all the drama of a stormy sea crossing.
Samuel Barber's lyric Violin Concerto will be played by Russian-born, Kansas City-raised Maria Ioudenitch, fresh from wins in three different international competitions. Ioudenitch studied at Park International Center for Music (Park ICM) in Parkville, where her father, pianist Stanislav Ioudenitch, is artistic director.
Early 20th-century Austrian composer Alexander Zemlinsky's The Mermaid is based on the classic Hans Christian Andersen folk tale. The music was inspired by a love gone wrong (his former girlfriend married fellow composer Gustav Mahler) and Zemlinsky's attempt to move on with his life. 
Kevin John Edusei, guest conductor, debuts with the Kansas City Symphony.
Performances run from January 20 through 22. Click here for ticket and performance information.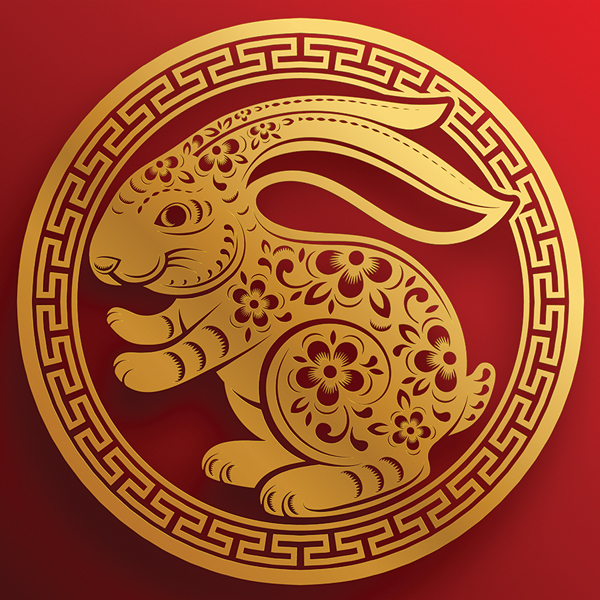 Welcome in the Year of the Rabbit at the Nelson
In Eastern cultures that follow the lunar calendar, the Year of the Rabbit (or the Vietnamese cat or Malay mouse-deer) begins in late January/early February. The rabbit is the fourth in the 12-year cycle of animals in the Chinese zodiac related to the Chinese calendar, and it's considered the luckiest. If you were born in a Year of the Rabbit, your even luckier numbers are 3, 6, and 9.
Even if you weren't born in a Year of the Rabbit, you can still celebrate on January 29, from 10 a.m. to 4 p.m., with a host of activities and festivities at the Nelson-Atkins Museum of Art. Wend around the museum in a traditional dragon parade, make rabbit-themed crafts, learn about Chinese art, listen to music, and more. The event is free to members. And that should make you feel calm and peaceful, just like people born in the Year of the Rabbit are supposed to be.
Since 1996 the museum has hosted the Lunar New Year Festival, showcasing their world-renowned Chinese and Southeast Asian collection as well as local talent.