Whoever decided National Bloody Mary Day should be January 1 was a wise soul. If you're—shall we say—a wee bit hungover, then here's a tasty hair-of-the-dog recipe to whet your whistle. This zingy A.M. cocktail recipe from Of The Earth has both tomato juice and beetroot. It's practically healthy for you. You're welcome, Kansas City—and Happy New Year!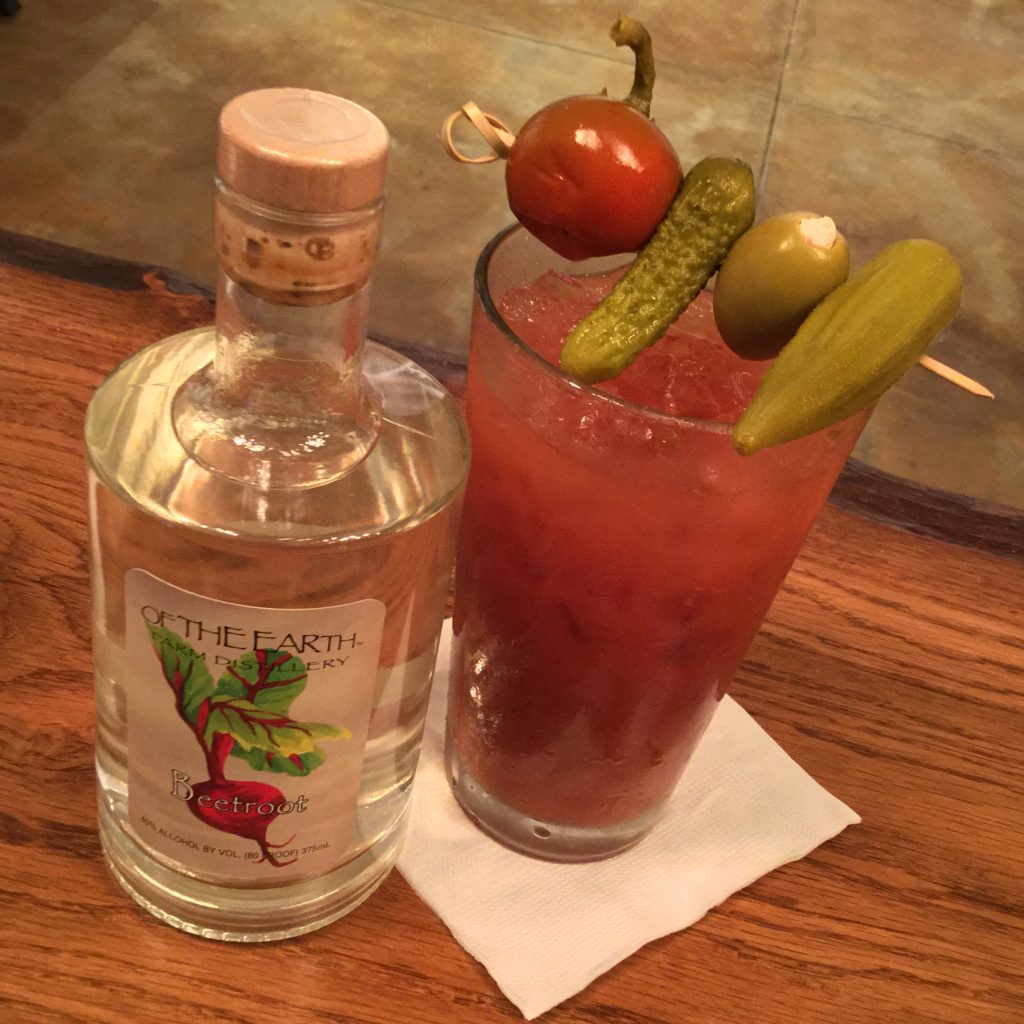 Of The Earth Beetroot Bloody Mary Cocktail

(makes six cocktails)
Ingredients:
2 cups tomato juice
1 1/3 tablespoons pickled okra juice
2 2/3 tablespoons pickled pepper juice
1 teaspoon Lawry's Seasoned Salt
3/4 teaspoon Louisiana Roasted Garlic Hot Sauce
3/4 teaspoon celery seed
1 cup Of The Earth Farm Distillery Beetroot Spirit
Mix all ingredients. Put ice in six glasses and pour. Garnish with pickled pepper, baby gherkin, cheese-stuffed olive, pickled okra. It's the perfect hangover-be-gone adult beverage.