Trust and believe—gratin is a beloved comfort food. Brookside Poultry Co. chef Charles d'Ablaing's version is made from fall root vegetables. He says this side dish will occasionally make an appearance as a special that accompanies Friday night fish specials. "If you want to make it more decadent, try it deep fried," he says. "Decadent, decadent, decadent!"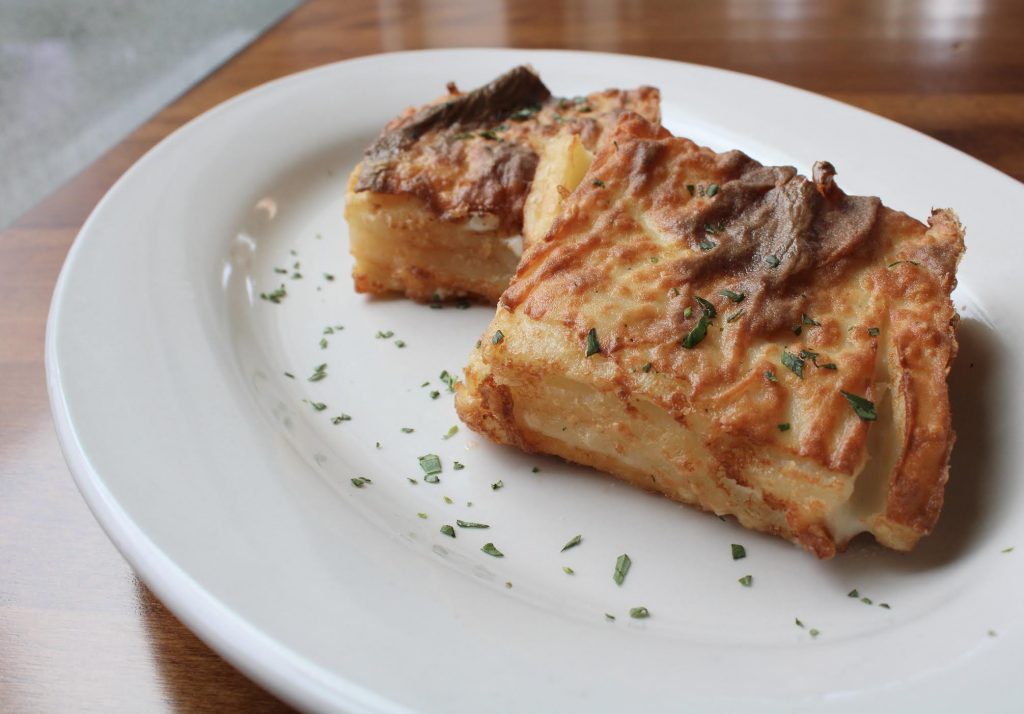 Brookside Poultry Co.'s Deep-Fried Root Vegetable Gratin
Makes 8 servings
Ingredients:
1 pound parsnips
1 pound turnips
½ pound rutabaga
2 cups grated Parmesan
2 tablespoons salt
1 teaspoon ground black pepper
1 quart heavy cream
1 cup all-purpose flour
Vegetable oil, for frying
Directions:
Peel the parsnips, turnips, and rutabaga and slice ¼-inch thick rounds and place in a bowl. Add Parmesan, salt, and pepper to the bowl and mix well. Spread seasoned vegetables into a 9- by 13-inch casserole dish and pour heavy cream over the top. Cover the dish with foil and bake at 325°f for 1 hour. Remove vegetable gratin from the oven and cool.
Over medium heat, carefully heat vegetable oil until it registers 325 degrees on a candy thermometer.
Spread flour on a plate. Using an ice cream scoop, dredge each scoop of the cooled gratin in the flour. Fry floured vegetable scoops for 5 minutes, remove from oil and place on paper towels to drain. Season fried vegetables lightly with salt and pepper and serve. Enjoy!